Sunday the fam took a trip back to our old Sunday brunch stompin' grounds to support our All Things Rad buddies Irons and Profile. It was a beautiful Sunday, "
sky was clear and the weather was cool
" -A Lighter Shade of Brown. Good music, good folks, nomz food, cheap drinks, what more could you ask for. Come check 'em out every other Sunday at El Camino in Little Italy.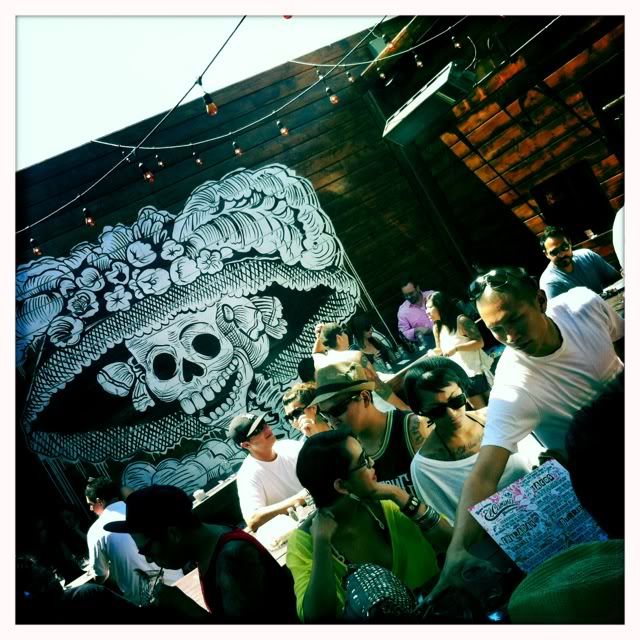 Can you name all the DJ's in this picture?
$1 mimosas, or $3 mimosas in a boot. I'll take the boot.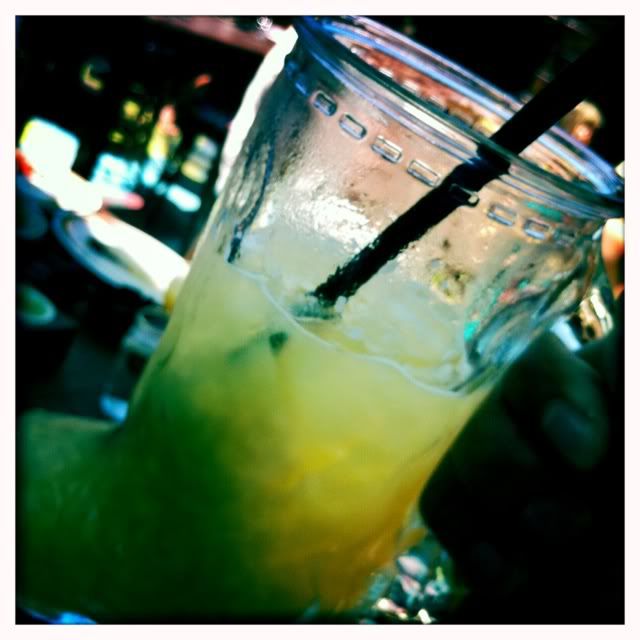 EmoAsada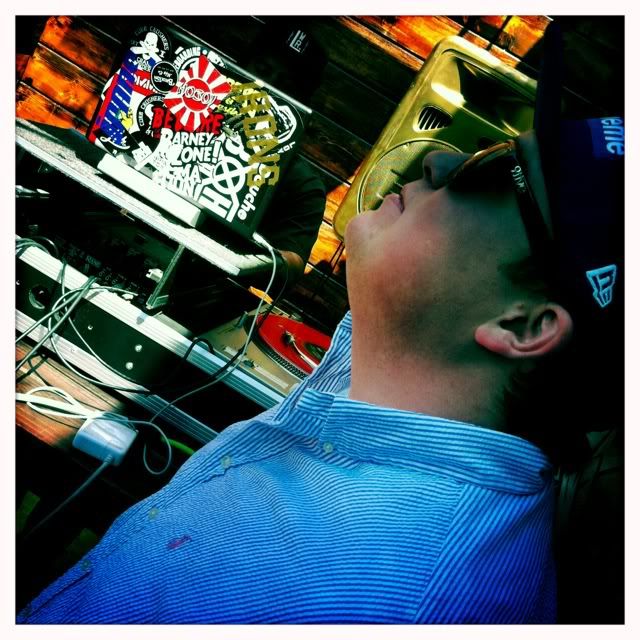 Profile (All Things Rad, Upstarts)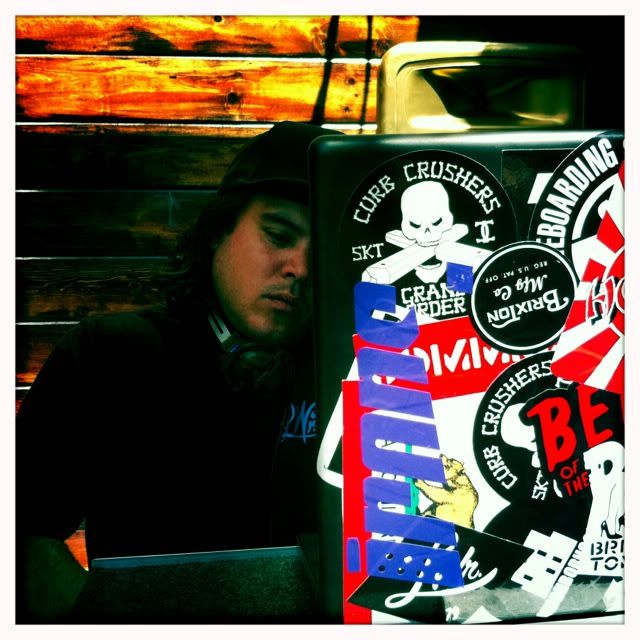 Noelle x Nips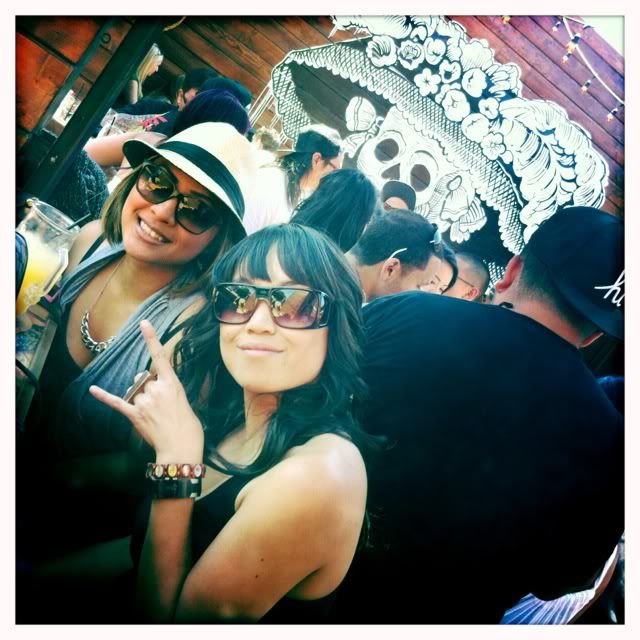 That orangey looking salsa is the freakin' BEST!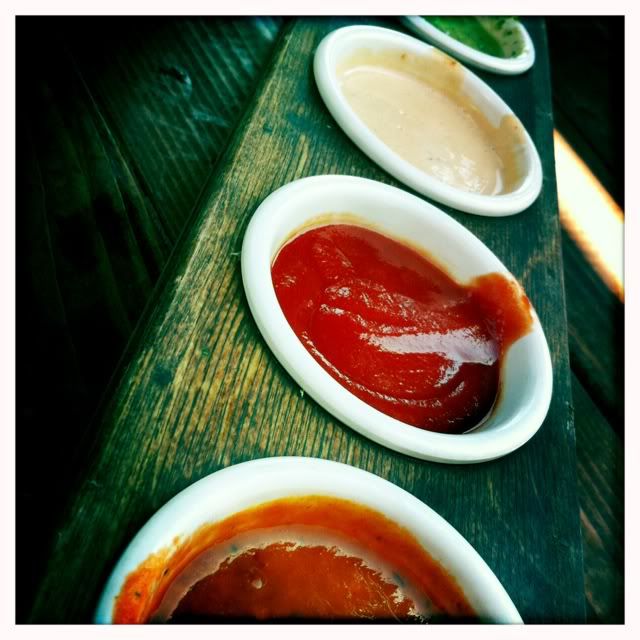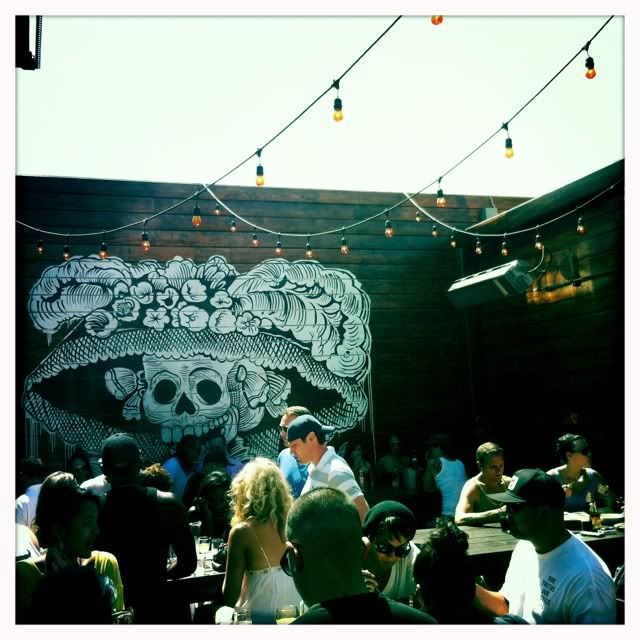 TK (Victory, GPPR) x Nips (Blush)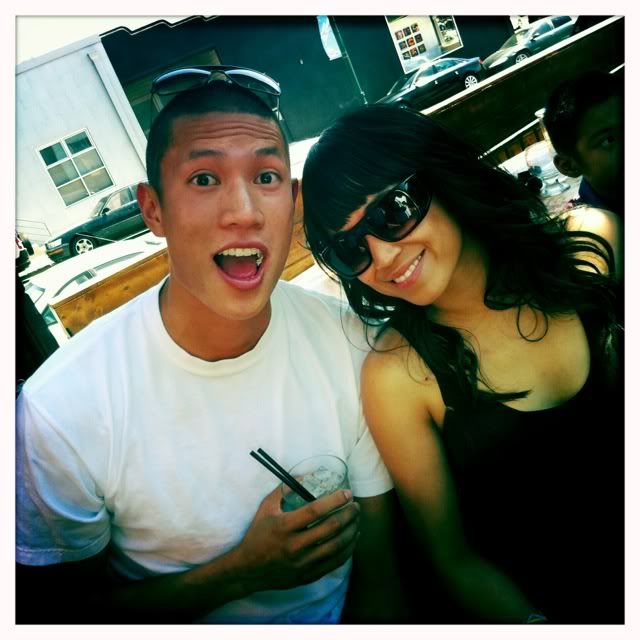 Uhhh, thank you for sharing your gum with my food Noelle!!!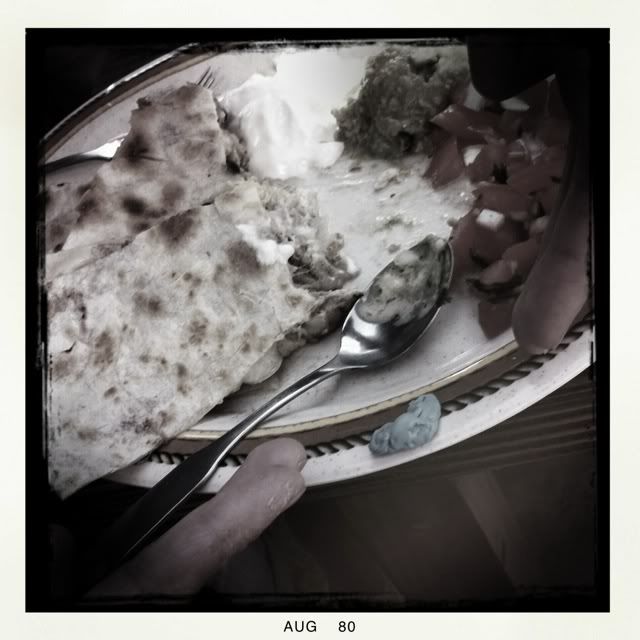 Irons (Irons Brand, Upstarts, All Things Rad)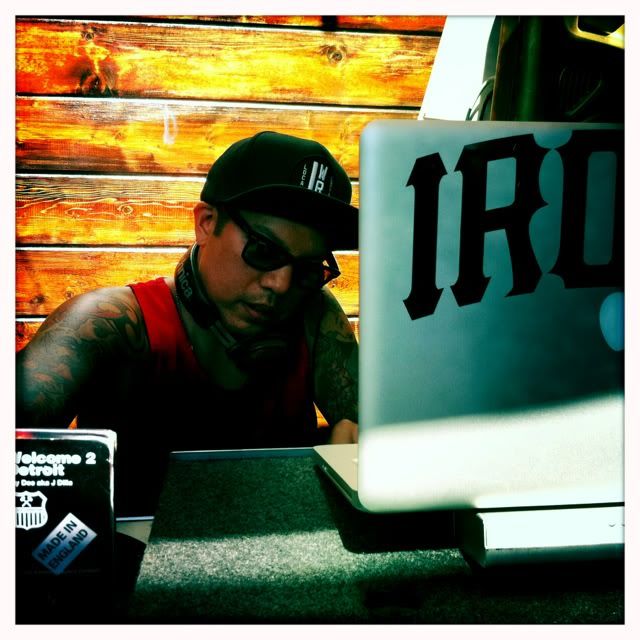 Torrin is such a sophisticated drinker.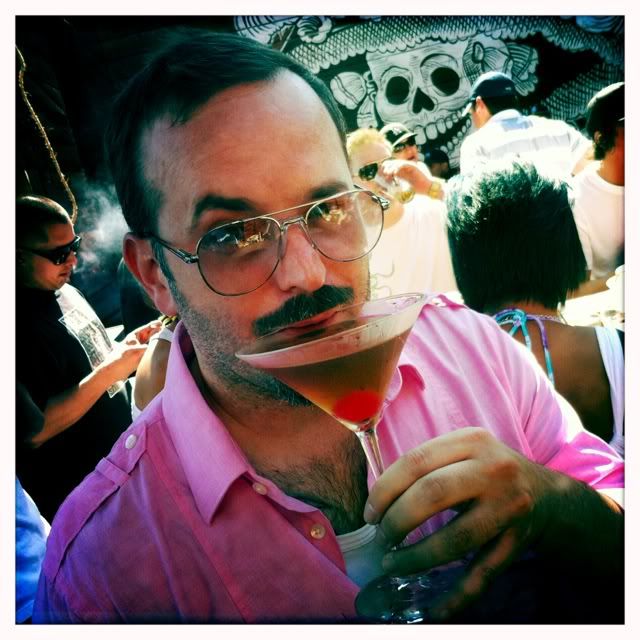 I spy Jennilee.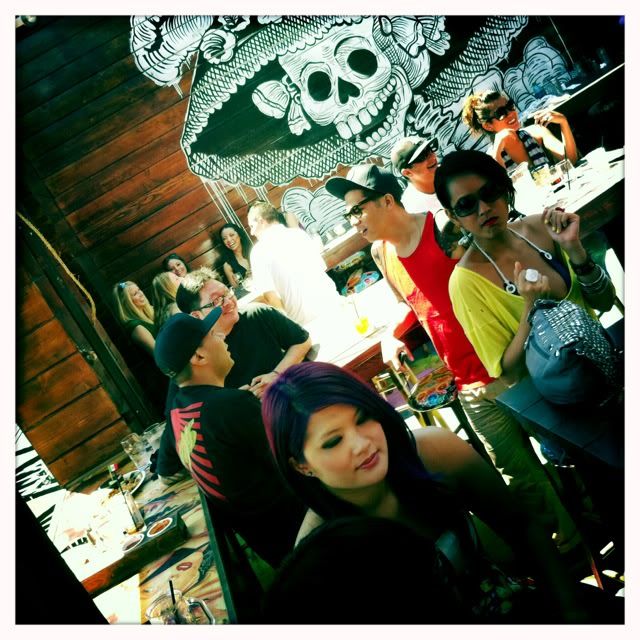 Did I mention there are free classic video games?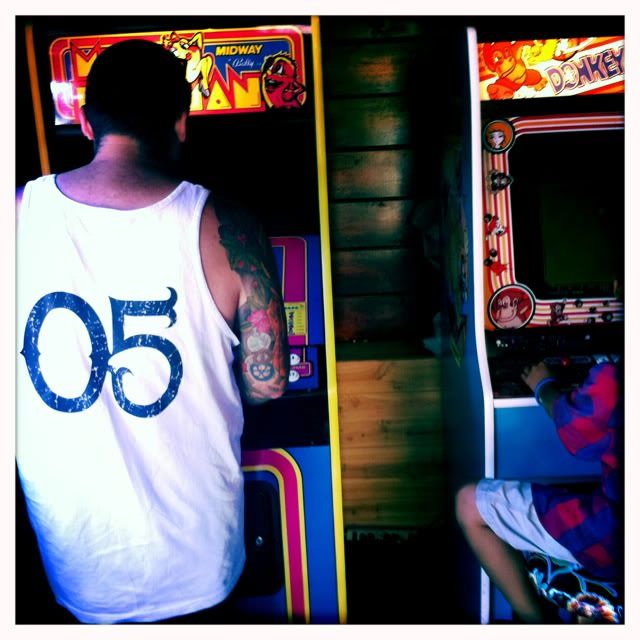 Torrin (Dancing w/ the Stars) x Cyrus (Slightly Dangerous)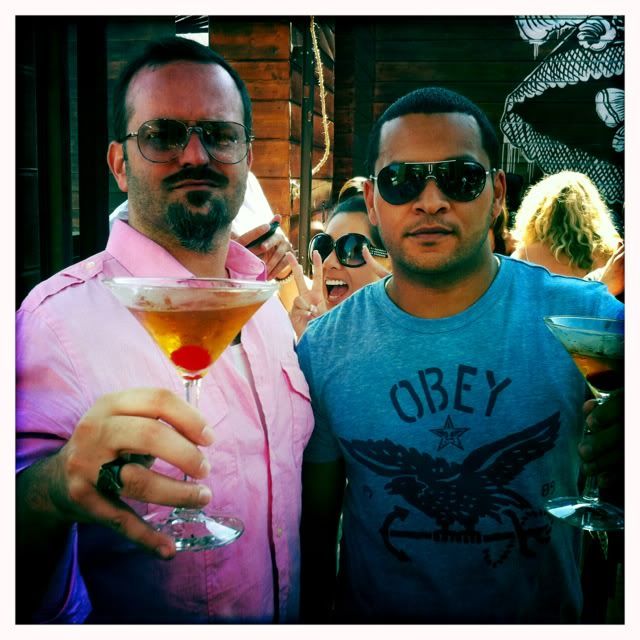 Spayde turned me on to these Micheladas. Pretty much any beer you want with lime juice and chili powder on the rim. D'lish!
Kodak moment for Julz and Torrin.
we were on a good buzz, having a swell time, and then the drunken debauchery began with a the BIGGEST shot of tequila EVER! Then mimosas, then Brandeezy hit us with this..... A PITCHER OF SANGRIA!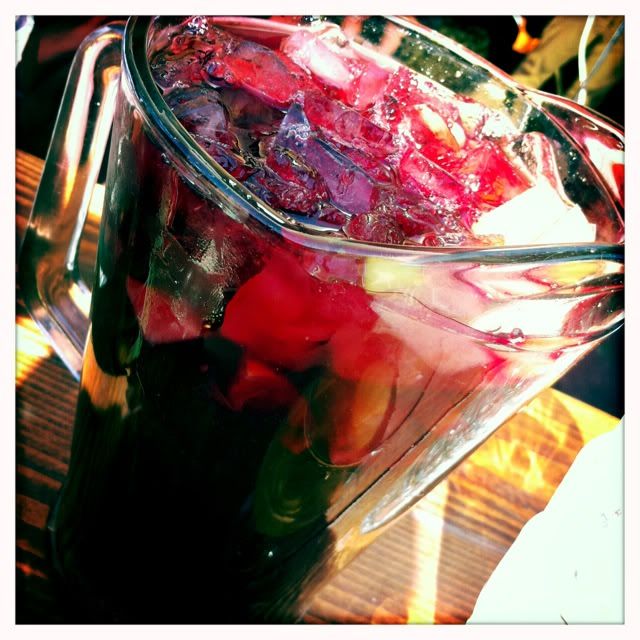 Cheers to the good life: "Dipset, on a Sunday afternoon, sippin' on sangria...that's the good life" -Brandeezy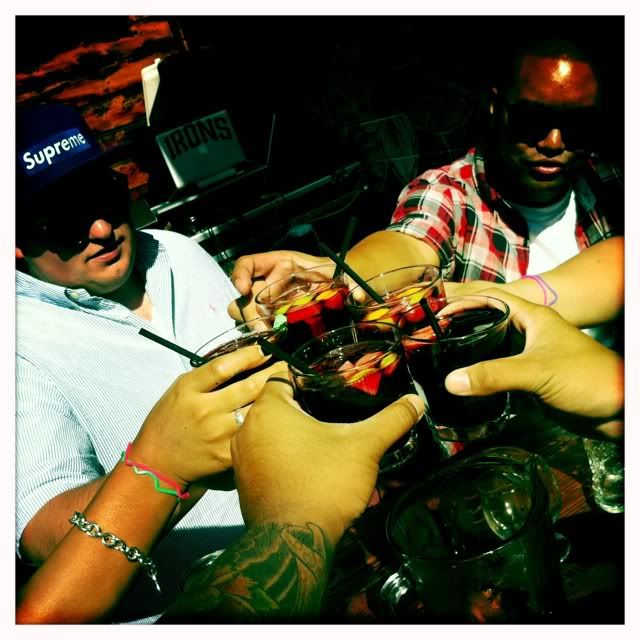 Uh Oh. Maybe not a good idea. You might get messy.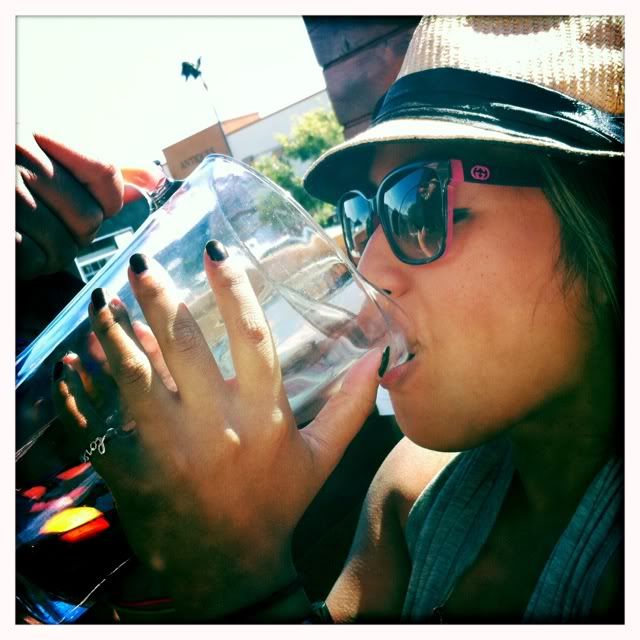 Oh, but Judy is here to clean you up.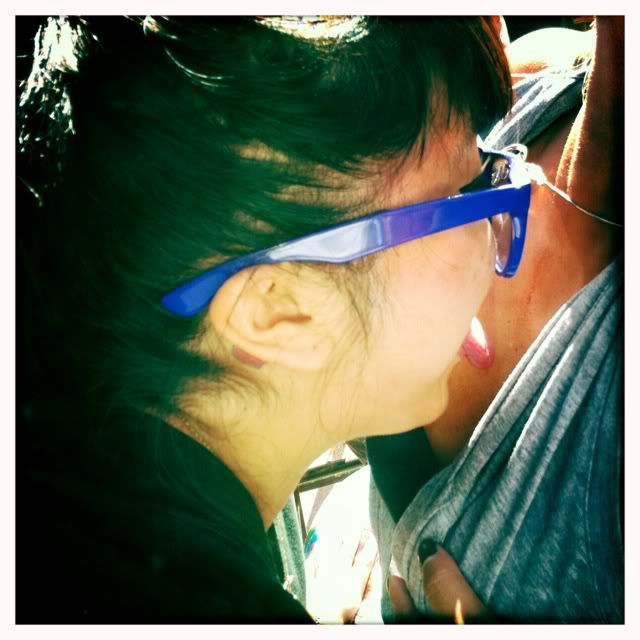 All gone. LOL!
The debauchery just kept getting better and better.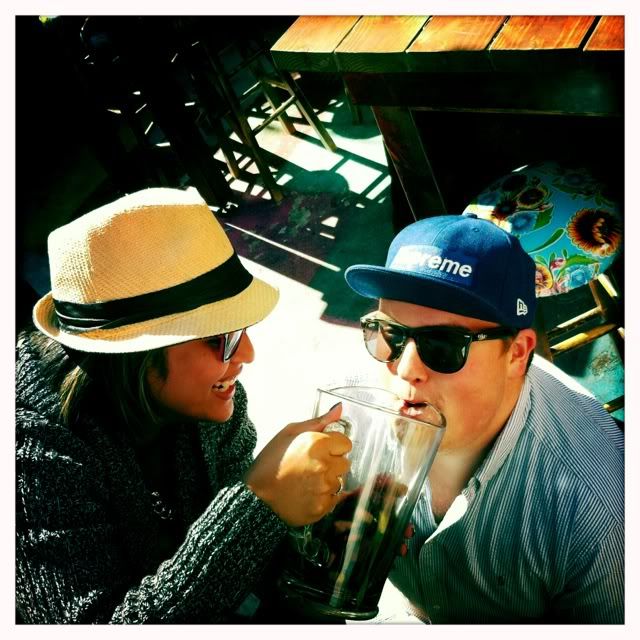 Spayde x Sangria face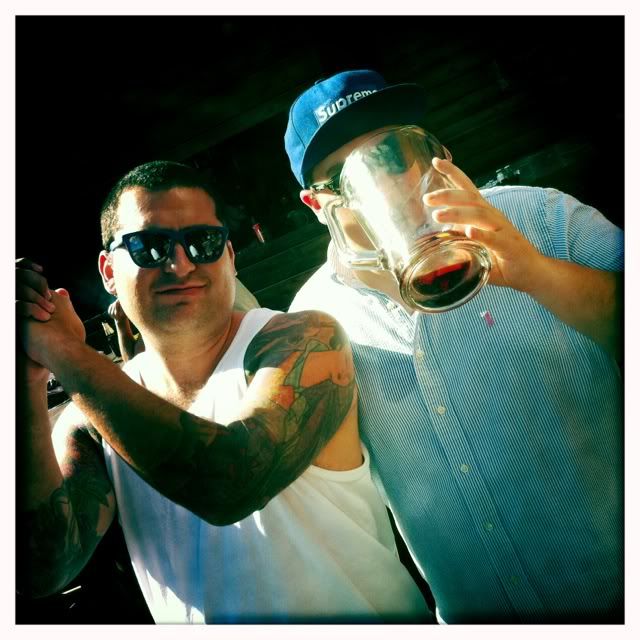 Cros1 (Armory)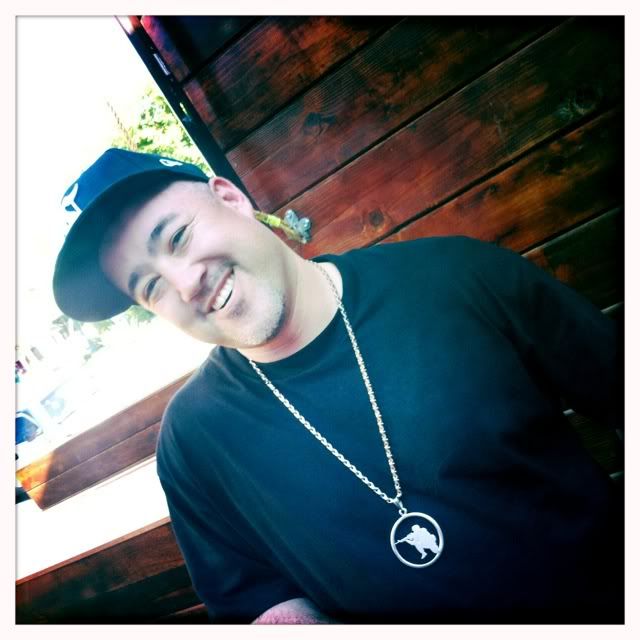 DJ Ricochet x Charlene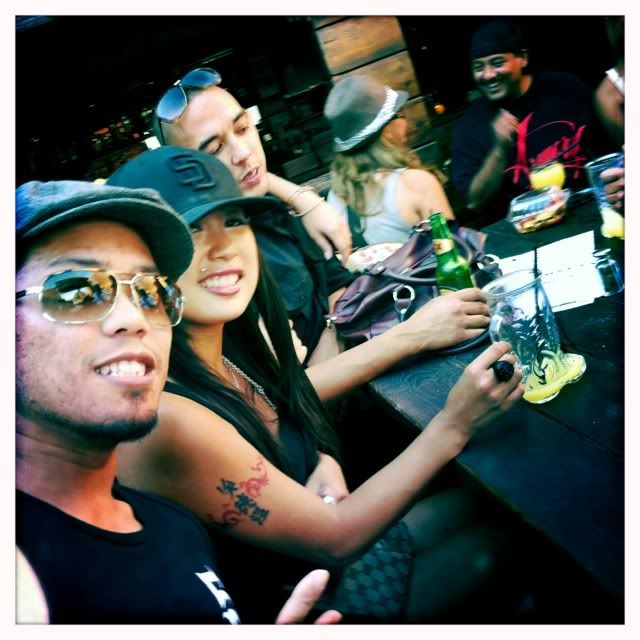 After downing a f*ck ton of drinks, our drunk asses decided to walk about 5 blocks down to Yogurtland. (photo credit: Judy)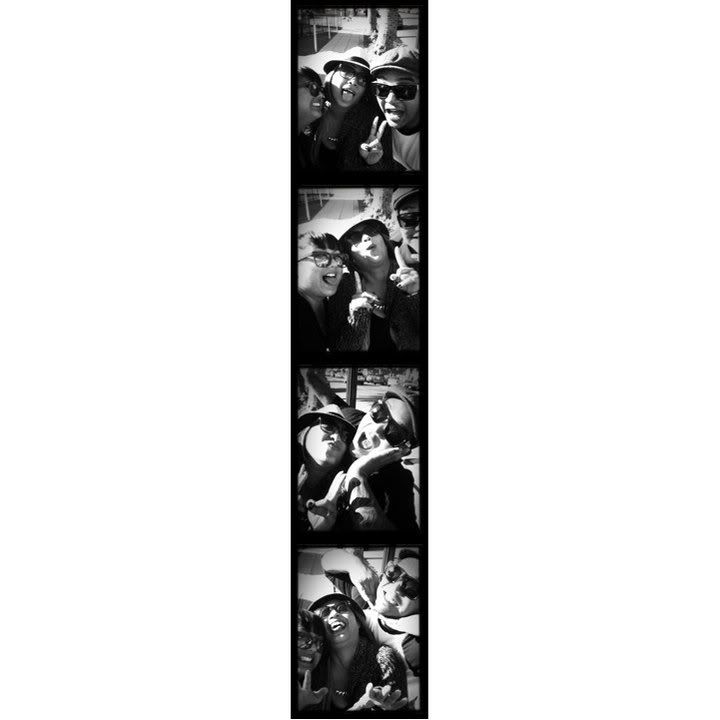 I still don't know how exactly this happened, but Julz' beligerent ass ended up in the bushes, like DEEP in the bushes! LMFAO!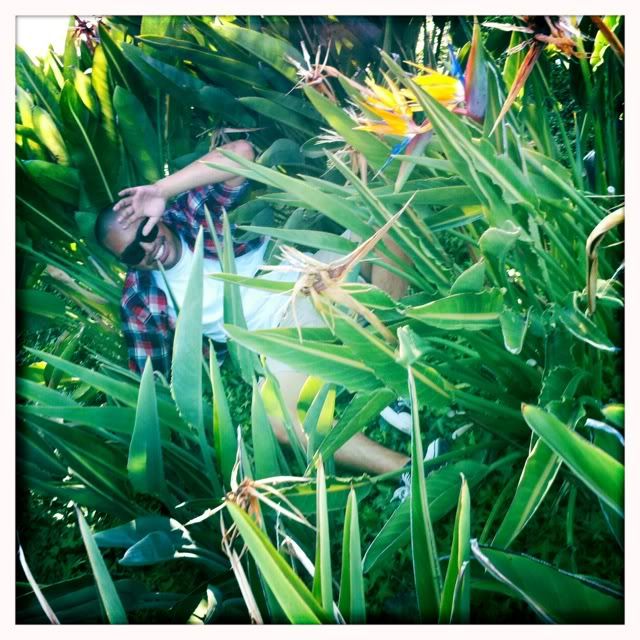 Success! we made it to Yogurtland.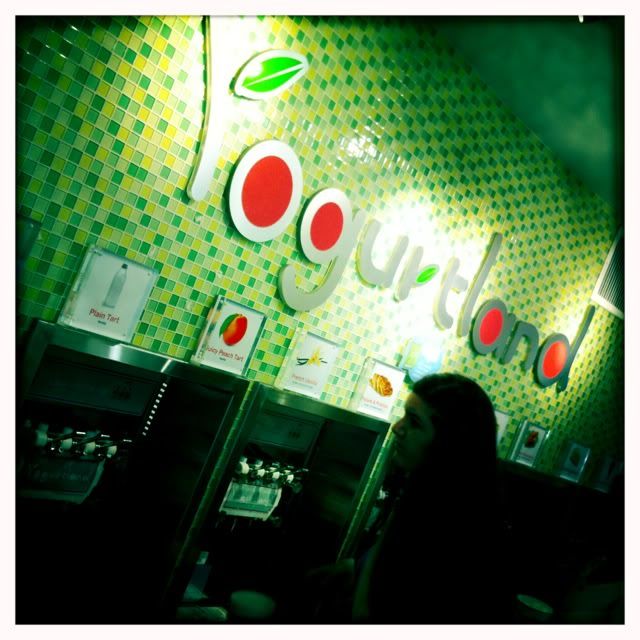 Mmmmmm, LOTS of cheescake bits. That's how I roll.