Got a chance to get away this past weekend for a mostly relaxing, with a lil peppering of RAGING partyin', in Sin City for Slightly Dangerous 2010. It was definitely a good time with good folks. I actually miss being there, but my wallet is sure glad to be home. So I didn't take many pictures, probably because I didn't bring an actual camera, so here is what I had taken with my phone. Stay tuned for more pictures of the trip when I get them from other peoples cameras.
Ran into Cammy at the airport, and it turns out we were all on the same flight.
Hannah x Cammy x Nancee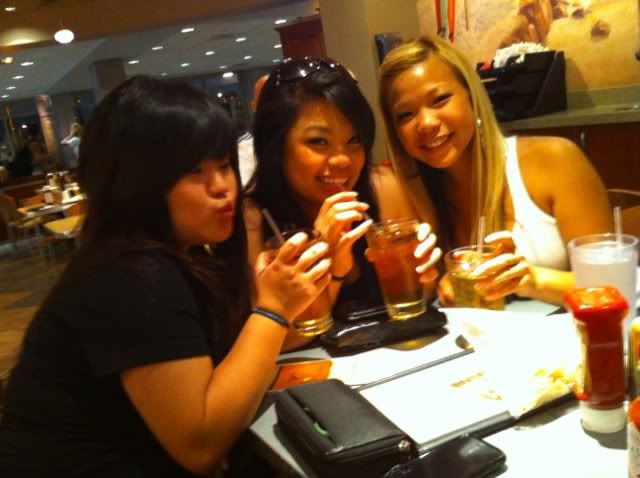 Had to get the party going, so we had a little pre-flight warm-up. Henny Redbull.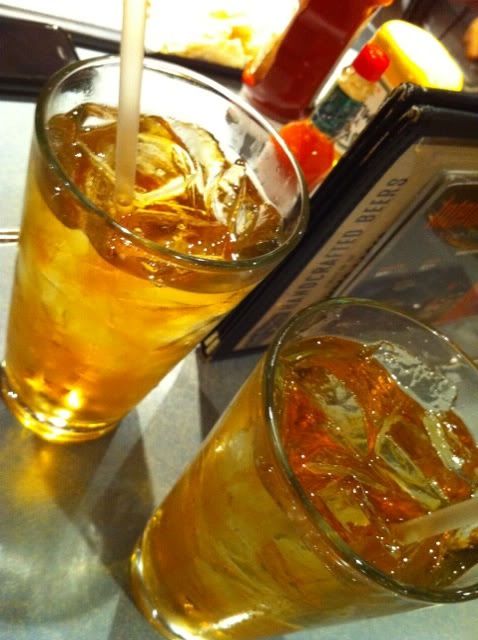 Thanks to Nancee's hookup, we got ourselves the VIP treatment. VIP check-in to the Venetian and access to the VIP lounge. HOLLA!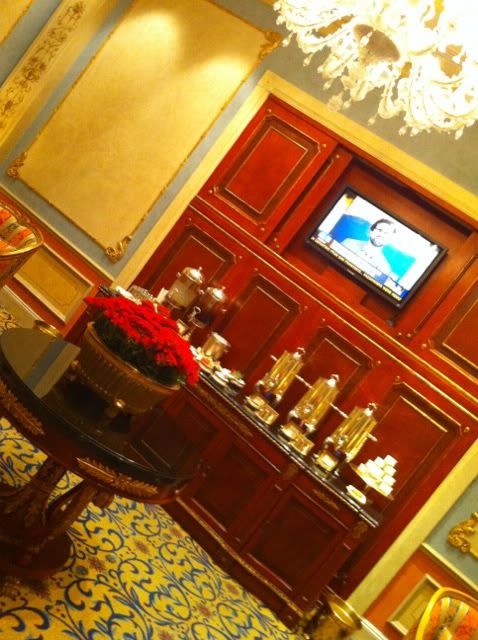 Free cheese and crackers? Don't mind if I do.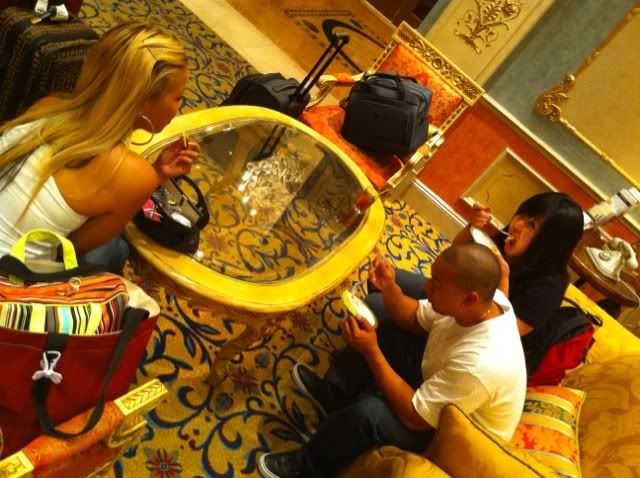 This cookie was AMAZING!!! I <3 VIP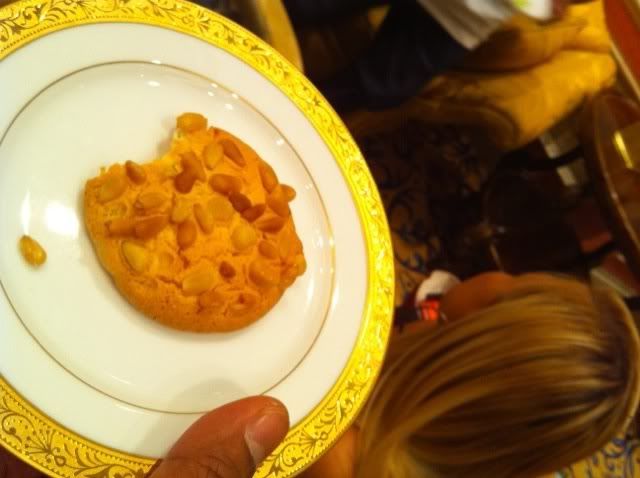 After lounging in the VIP area for a minute, we made our way up to our suite. The room was HUGE! Although it did look like we were missing furniture. I felt there should've been a couch or something where TK is standing.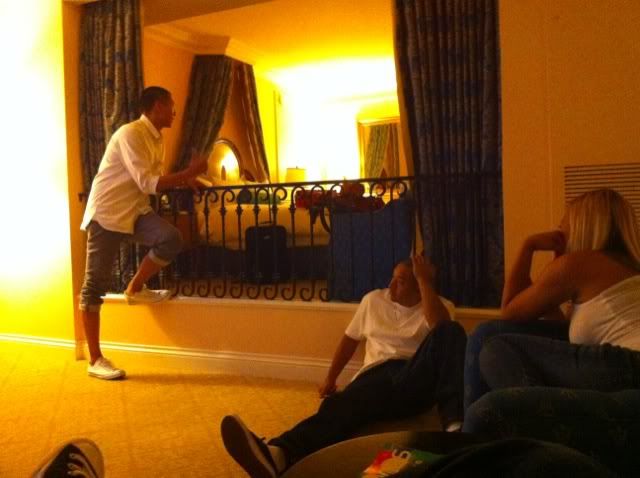 No parties were being thrown the first night, so we made our way down to the casino floor to TRY and win money.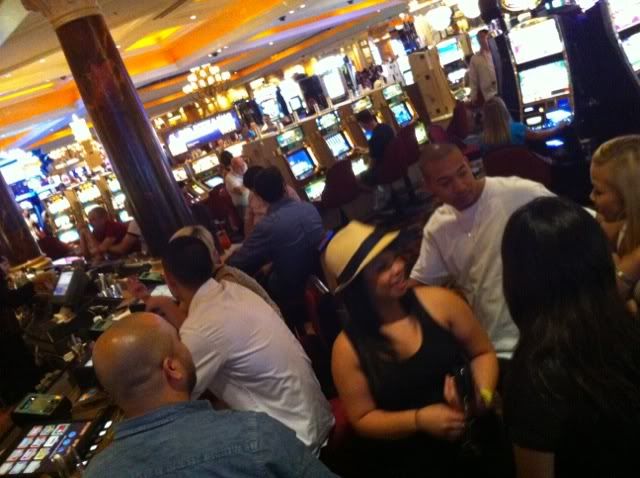 Our roll dogs called it a night early, so Hannah and myself gambled till about 4am and grabbed 4th meal at Grand Lux. mmm chicken parm nomz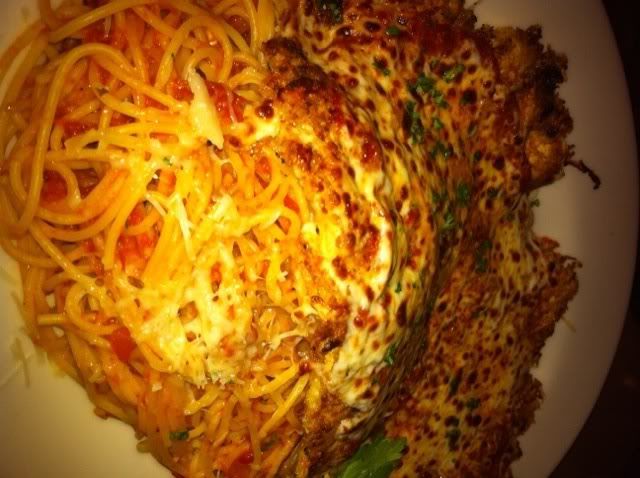 The next morning we woke up to this beautiful view. It looked nice out, but if your definition of nice is 101 degrees, then you probably used to live on the sun.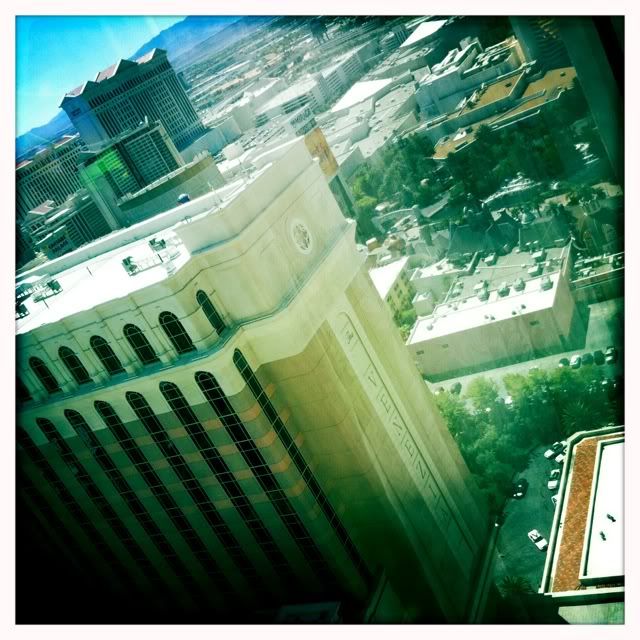 Can someone say Diva? Someone got pampered this trip... ahem ahem Hannah.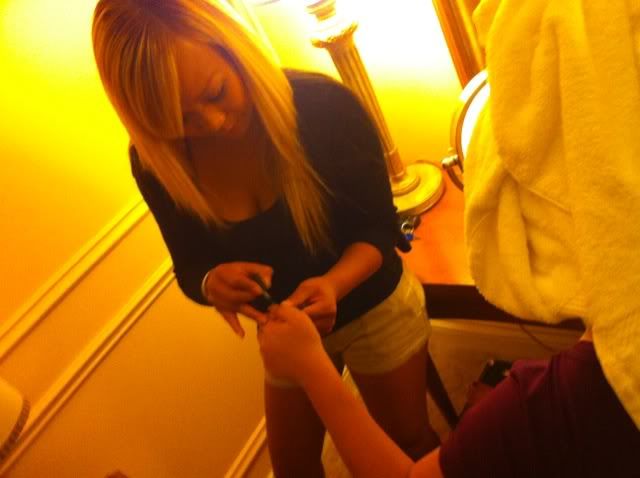 My favorite thing about Vegas. We should have these in SD!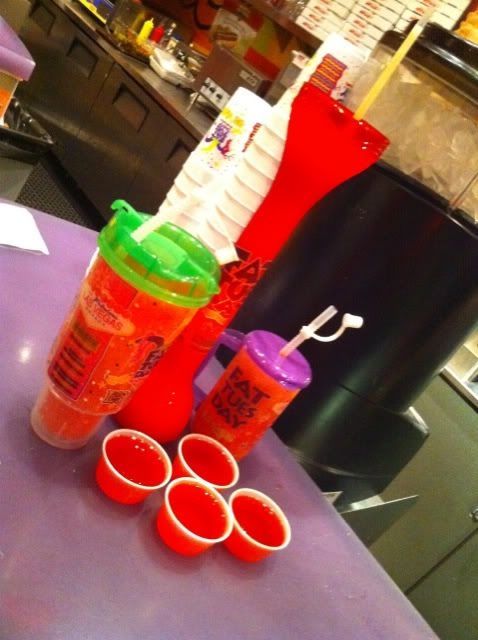 2nd attempt at TRYING to win money. Judging by everyones facial expressions, how do you think we did?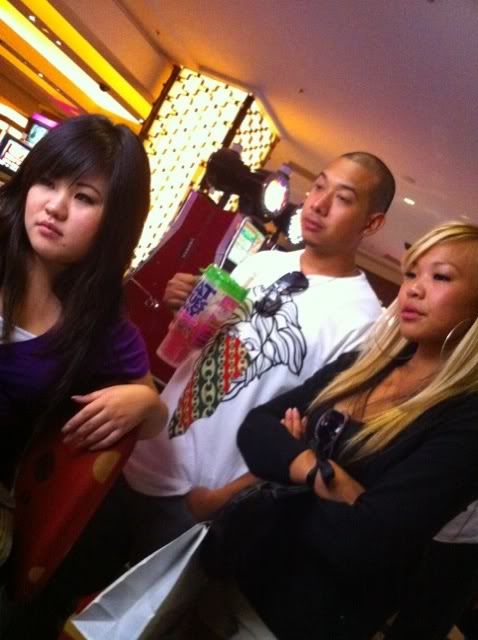 Losing money = more drinking to cheer you up.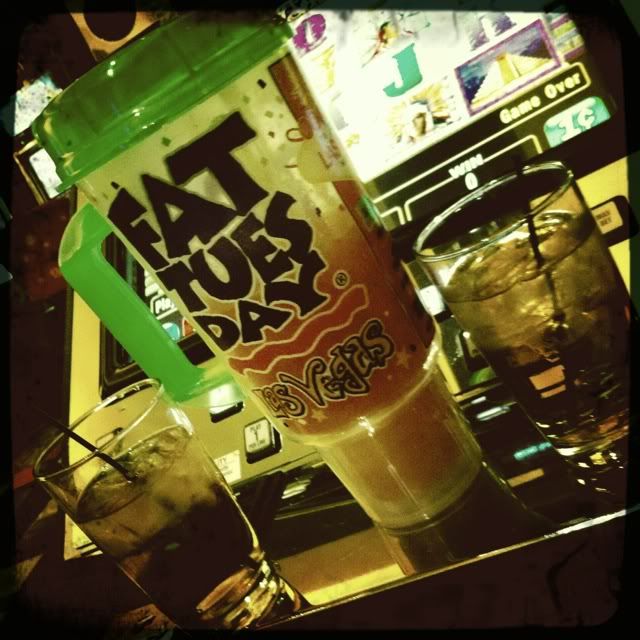 The rest of the fam showed up later that evening, we played, drank, and bullshitted. Sorry no pics.
The next day a few of us went to get more VIP treatment. Virus x Boo x Nay Nay x Kanye Asada.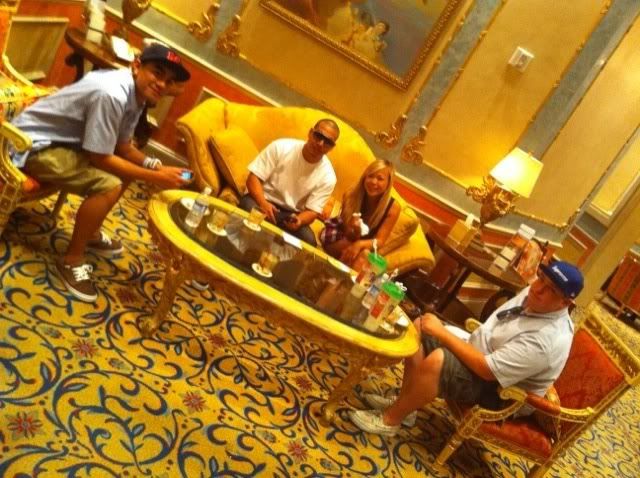 Free sandwiches, cheese, and crackers? Don't mind if I do.
And complimentary drinks? Don't mind if I do.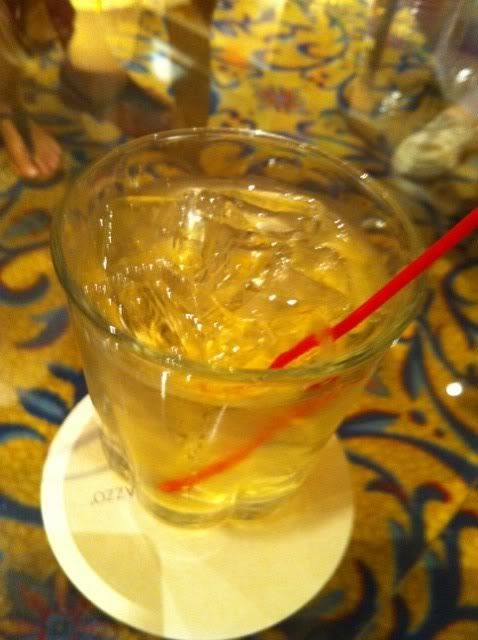 The host in the VIP lounge was RAD! He showed us a few magic tricks.
We didn't eat much in the VIP lounge because we were saving room for more Fat Tuesday's. We took a trip over to Ceasars to grab some frozen libations, and bullshitted around the Forum Shops. On the way back to the Venetian, Brandon and myself got hungry. We tend to eat with our eyes and not our stomachs. We probably only ate a quarter of all this food.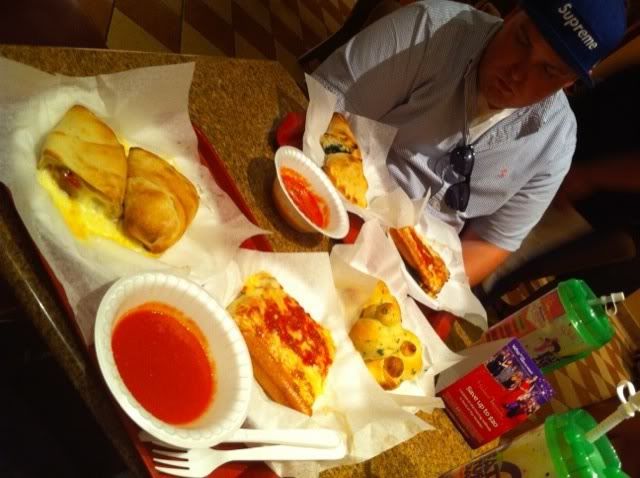 The rest of this Saturday was pretty chill. Gambled, slept, drank more, then attempted to go out. I'll leave it at "attempted". I did somehow make my way to the Slightly Dangerous suite at the Aria. It was nuts, and definitely fun. I felt like I was in a movie. and the suite was AMAZING!
Sunday, the fam left back home and we were back to the original 4. We really wanted a buffet, and I've heard about how great the M Buffet is, so we took a taxi down there. $40 taxi ride!?!? This place better be worth it.
It was definitely one of the best buffets i've been to. Free beer and wine! Try the meatballs and the chicken florentine. yumz.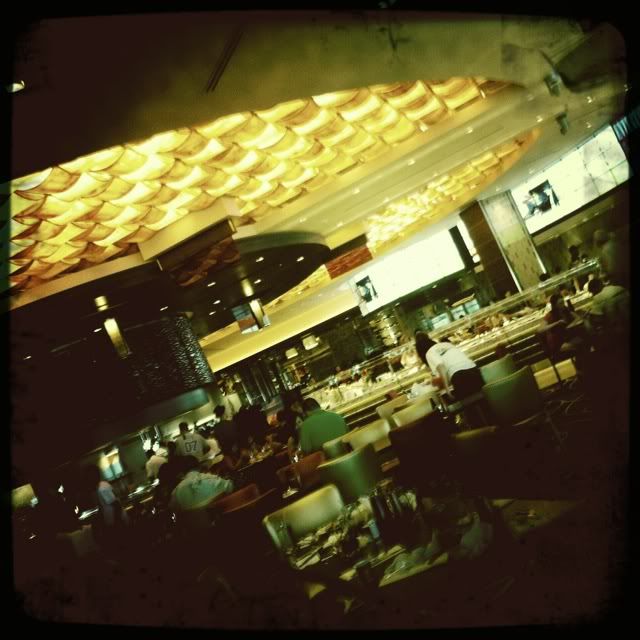 Food coma? or excitement from listening to Hannah explain the difference between ice cream and gelatos? If you guessed option 2, you're right!! *yawn*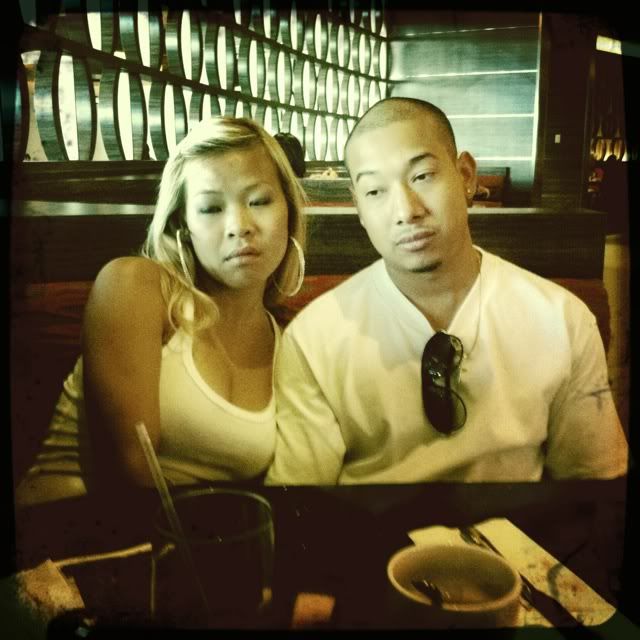 Christian had to take off Sunday night, so I was left to party with these two lovely ladies. LML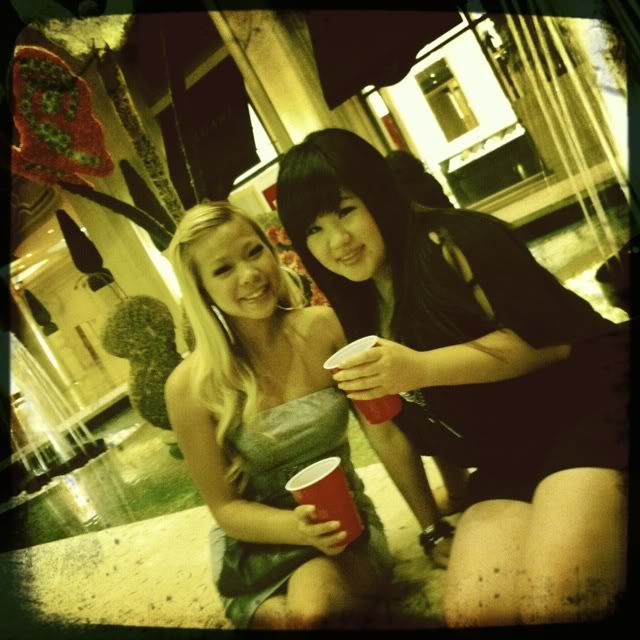 We met up with the Slightly Dangerous crew at Lavo in the Palazzo. Hannah and myself were super excited to hear DJ Vice spin. Judging by the crowd, we weren't the only ones.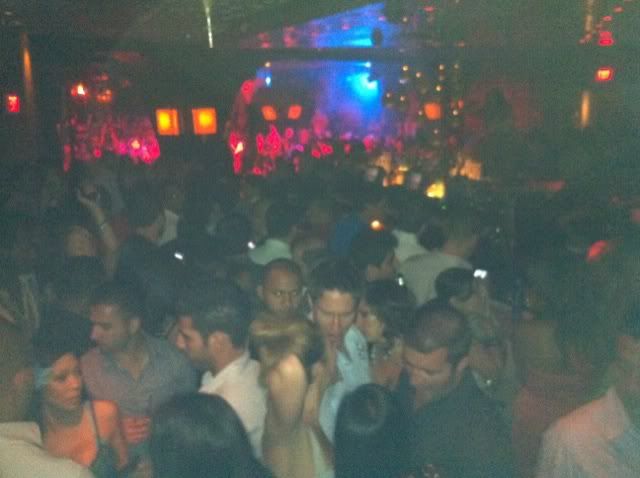 Only a fraction of the Slightly Dangerous ladies were left for the Sunday night party. Imagine 10 times more ladies in this booth... that's what you missed out on.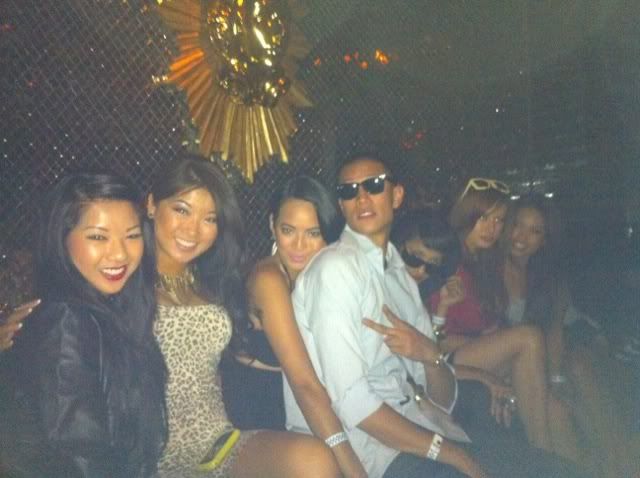 Hannah (Victory) x TK (Victory) x Myron (21XL)
Greetings from Vegas. From, part of your Victory SD staff.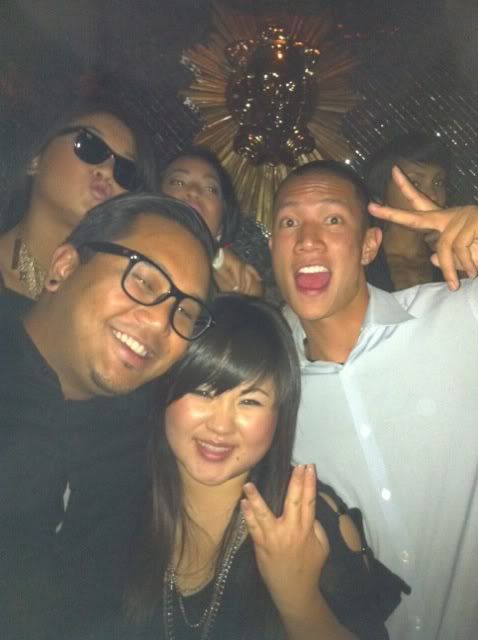 Sweet baby Jesus.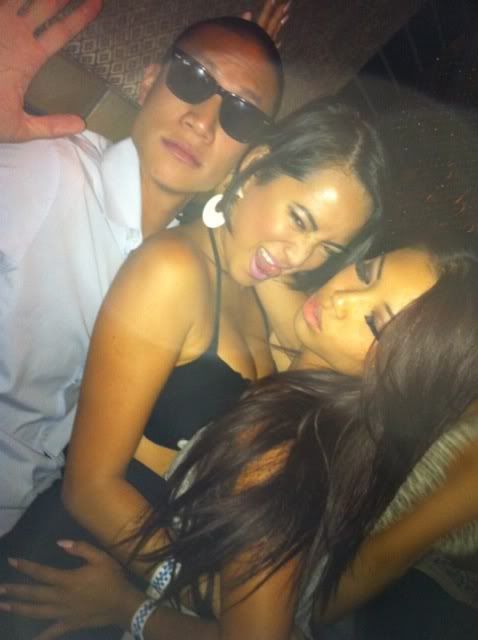 We raged till about 3am before we called it a night. GREAT GREAT night. Lots of drinks, and lots of maddness. Oh and BTW, DJ Vice did not let us down. He's SICK!
After peeling ourselves outta bed at about noon the next day, we made our way over to Planet Hollywood for lunch at Planet Dailies.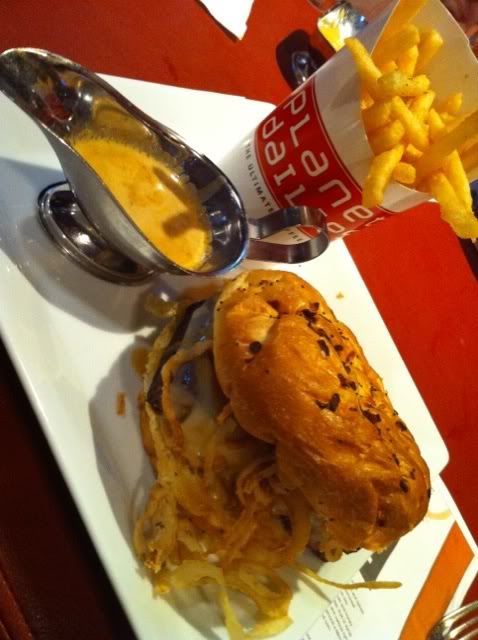 French Onion soup, mi favorito.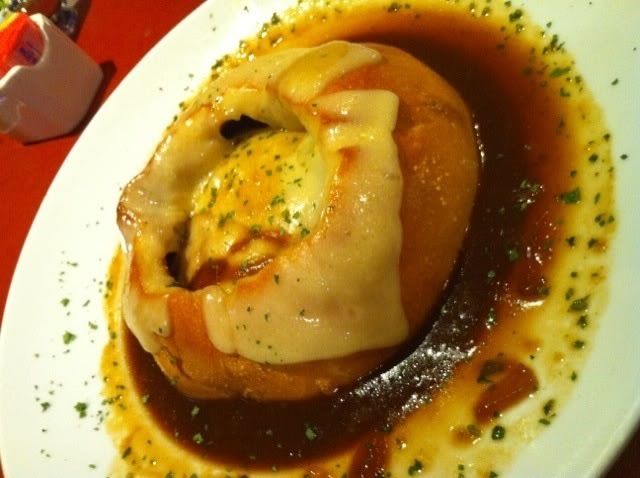 After lunch we stopped at Earl of Sandwich to grab food to ship out to SF for Rayzaruckus, Noelle in SD, and Rygar in England.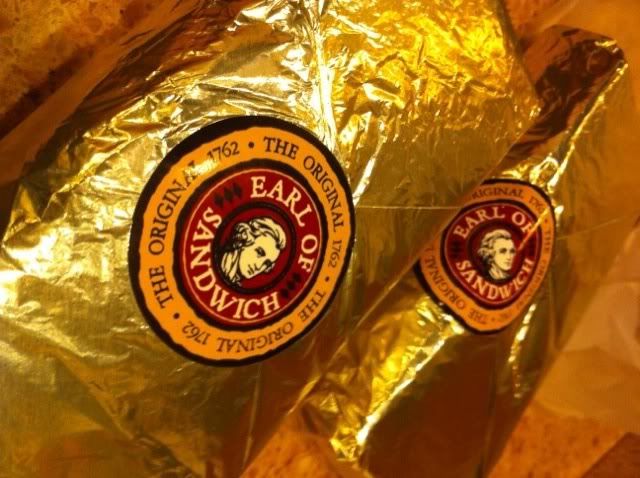 Do-it-Yourself repairs in Vegas. Not tacky at all.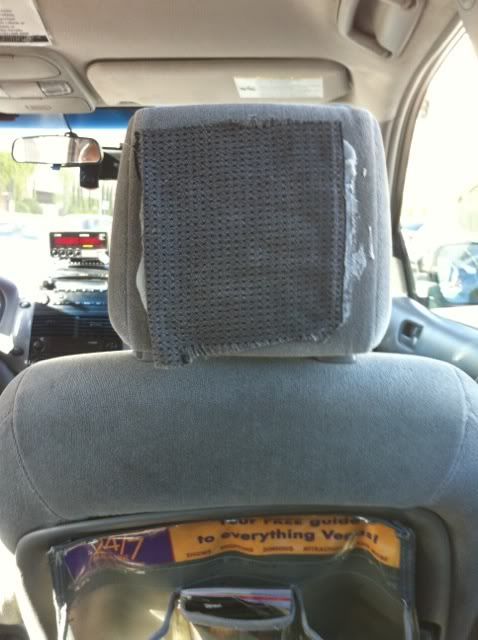 Sorry for the lack of interesting pictures. More pics to come as soon as I get them from the others.
Click Here
and
Click Here
to see pictures from Day 1 and Day 2 through the lens of the Slightly Dangerous photographers.