Saturday: after lunch at souplantation, the rest of the day was spent pretty much doing nothing with the fellas at the pad till dinner. Mark Marcelo came through to session, and my bro got in a lil session time in the studio as well. Bin and Julz cruised through and the three of us smoked some sheesh and watched some pre-season football. TK also made an appearance, handled some business, and got in a lil nap while we watched the Chargers/Bears pre-season game online because of the stupid televised blackout (wack).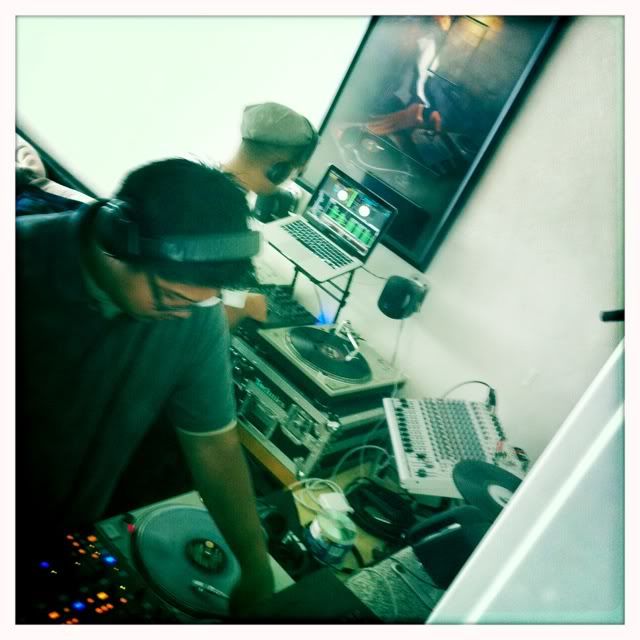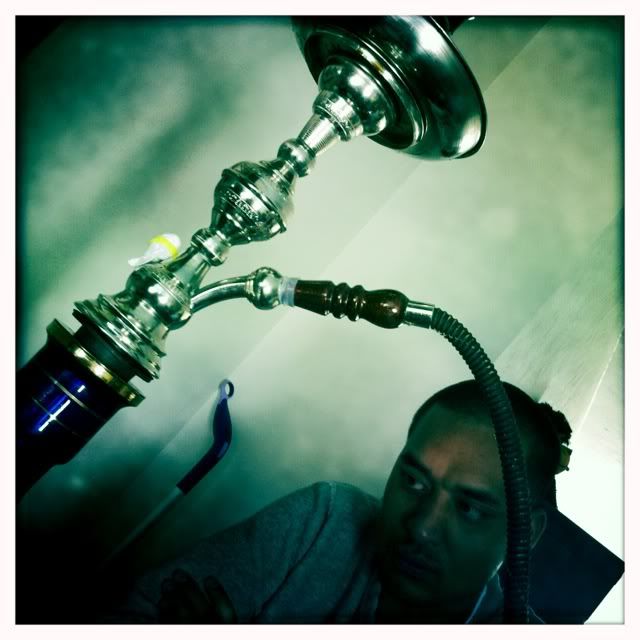 After a laid back afternoon, it was time to get to work. But, first things first...Dinner. Tonight we hit Katsu downtown.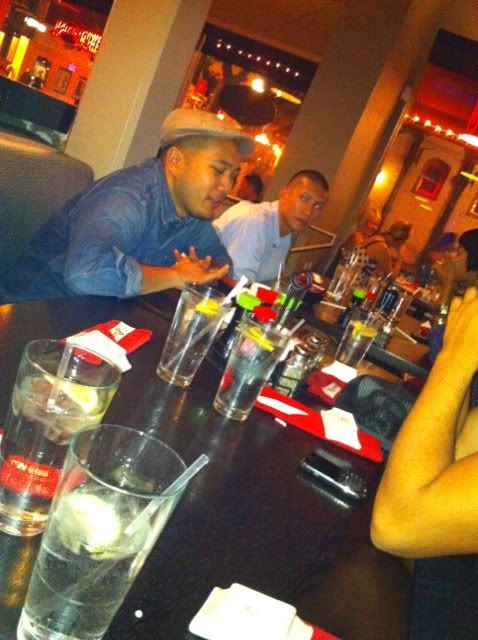 When I ordered the volcano, I wasn't expecting it to be only 3 pieces =/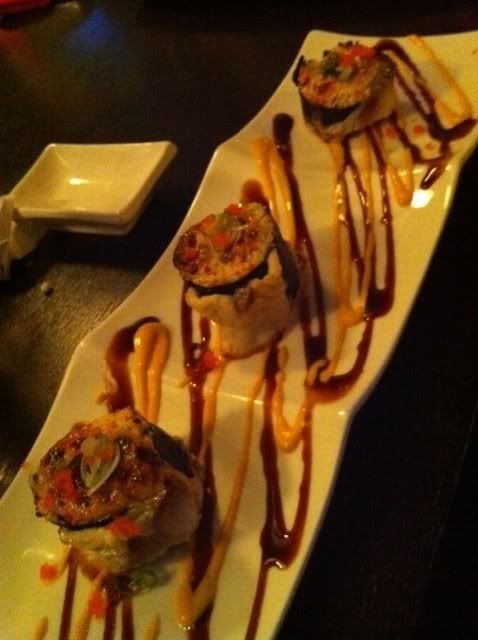 Bin (TAA, Mindz Alike)
After dinner, Bin and myself went over to the Office so that I can get to work. The North Park Music Thing took place all over North Park that night. We got a late start because the band, which was scheduled to finish their set at 1030pm, went to 11pm.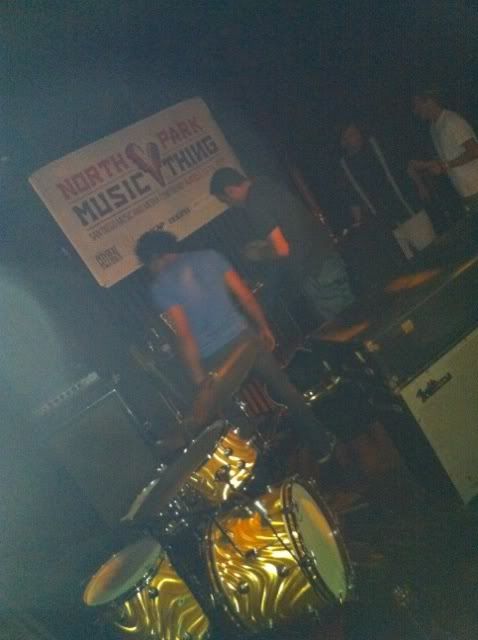 11pm, Julz finally gets the music going.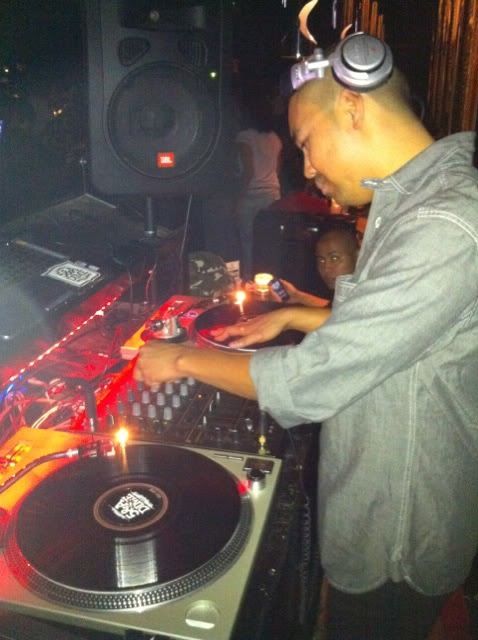 and almost instantly....POW!
We celebrated the birthday of one of Mindz Alike's founding member's that night, Jhett-Lag. He's somewhere in this picture getting smashed.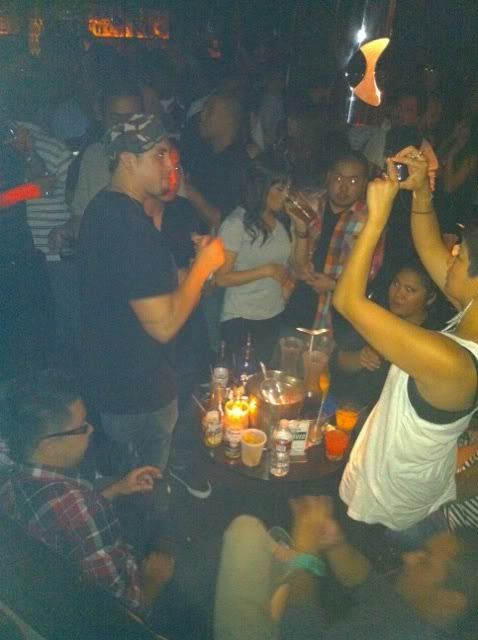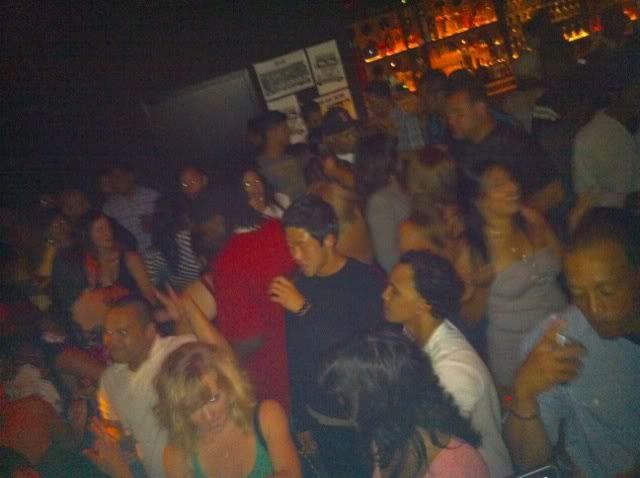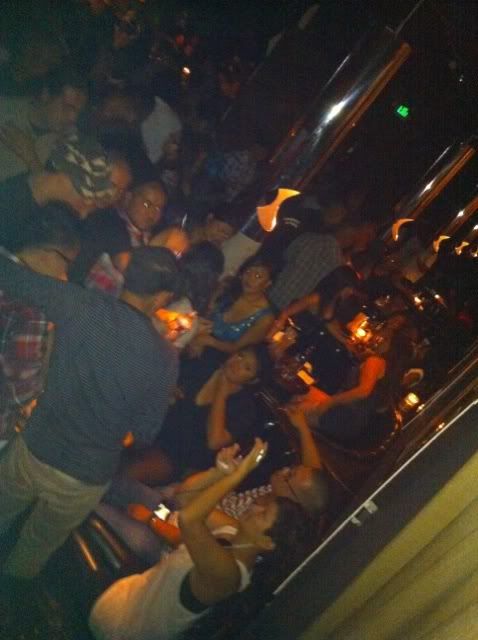 Nutz.