Saturday I put in a little babysitting work to help
Noelle
while she got her hair did. I'd never say no to a chance to chill with my lil buddy Noah, and he was also getting a fresh new cut for the 1st time! So it was kinda fun to be there for that milestone in his life.
2 years worth of hair!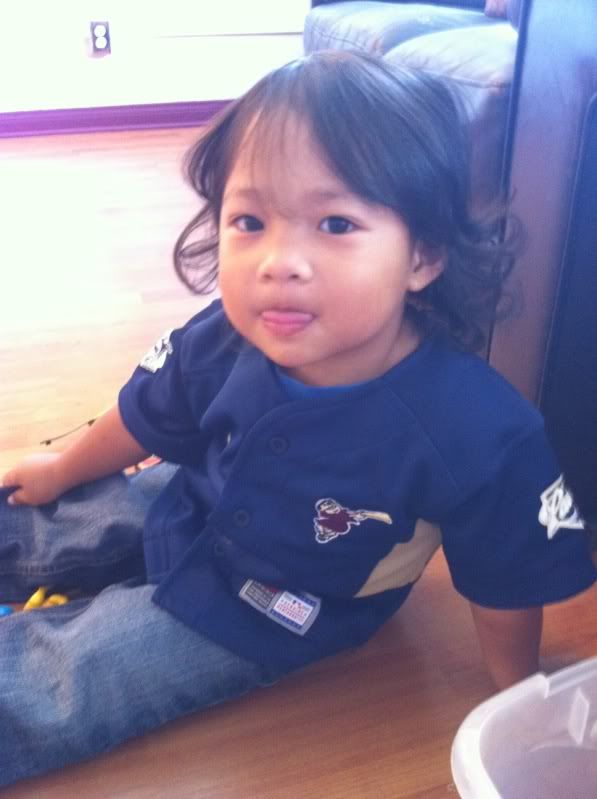 Reknowned stylist, Gercy, working her magic.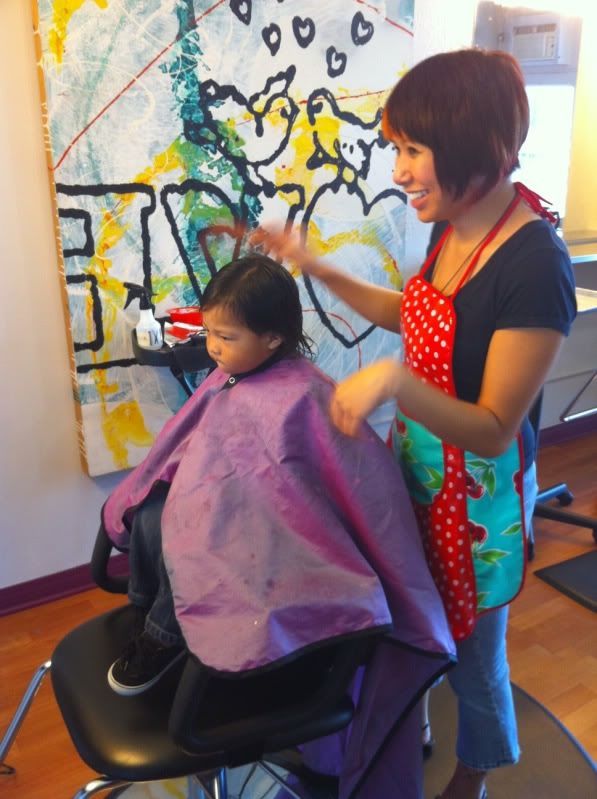 He was SOOOO good. A little resistant at 1st, but once he got his superman cape on, he sat still and took it like a champ!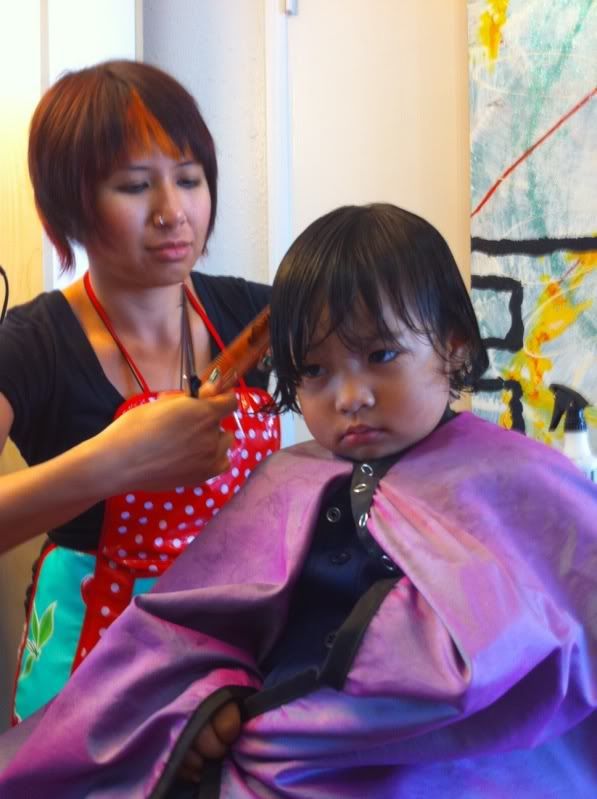 After....What a handsome lil man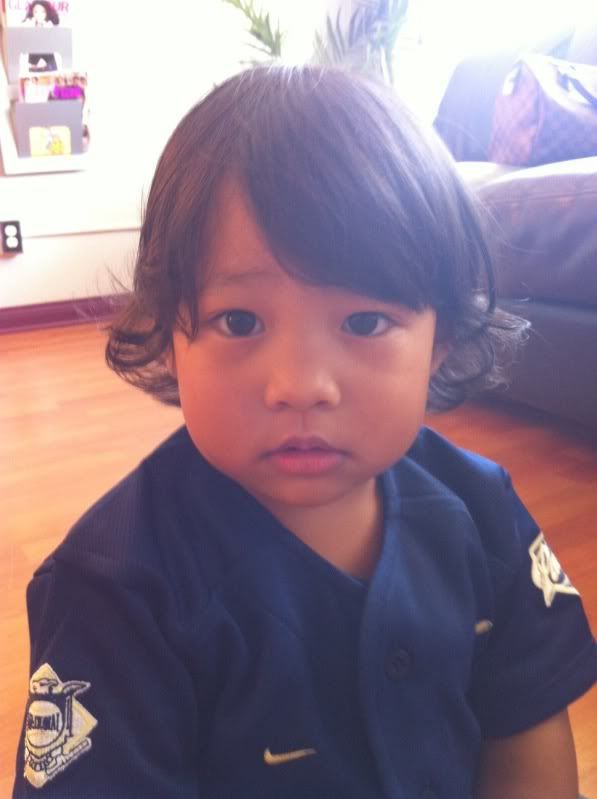 and here's his proud mommy. RAWR!!!