FRIDAY, FEBRUARY 27th
AMERICA'S TOP FREAK @ COLLEGE ROCKS 18+/21+
LADIES $5 admission all night$5 GUESTLIST till 10pm
FREE PARKING! FREE BUFFET! 2 DANCE ROOMS! POOL TABLES! FULL BAR AND A CAGE!
In The 1st Room:
Funky Fresh
We Have DJ edROC & DJ J-STYLEZ of Mindz Alike Playing All The Best Hip-Hop, R&b, And Top 40
In The 2nd Room:
The Matrikz
We Got DJ John Villalba & DJ Spencer Mason Playin All The Latest HOUSE, ELECTRONICA, and TRANS
This will be a Mega 18/21+
EventDoors Open @9PM
THIS IS THE
ONLY
18+ CLUB EVENT THIS FRIDAY, SAN DIEGO GET READY!!!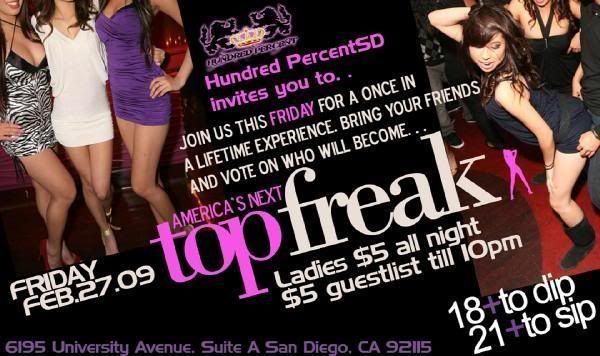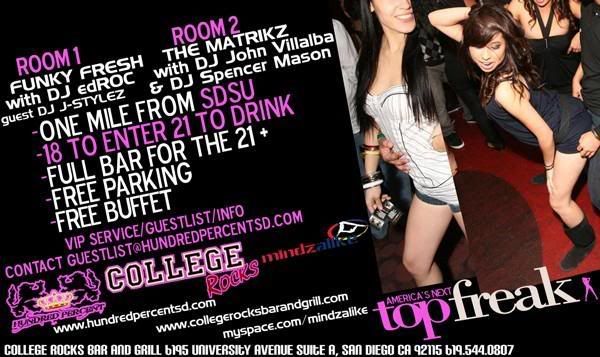 Send your names for the guestlist at
guestlist@hundredpercentsd.com