It's amazing what television can do for people, places, and things. Head over to Lucha Libre in Mission Hills to see how Man vs. Food affected this local eatery. Post television exposure = long lines, long waits, and hungry people. Food is still delicious though. Here's a tip: phone in your order for pick-up to avoid long waits. You can thank me later, with a Surfin' California burrito. Gracias.
Line out the door, and this was a slow night. Normally the line wraps around the corner.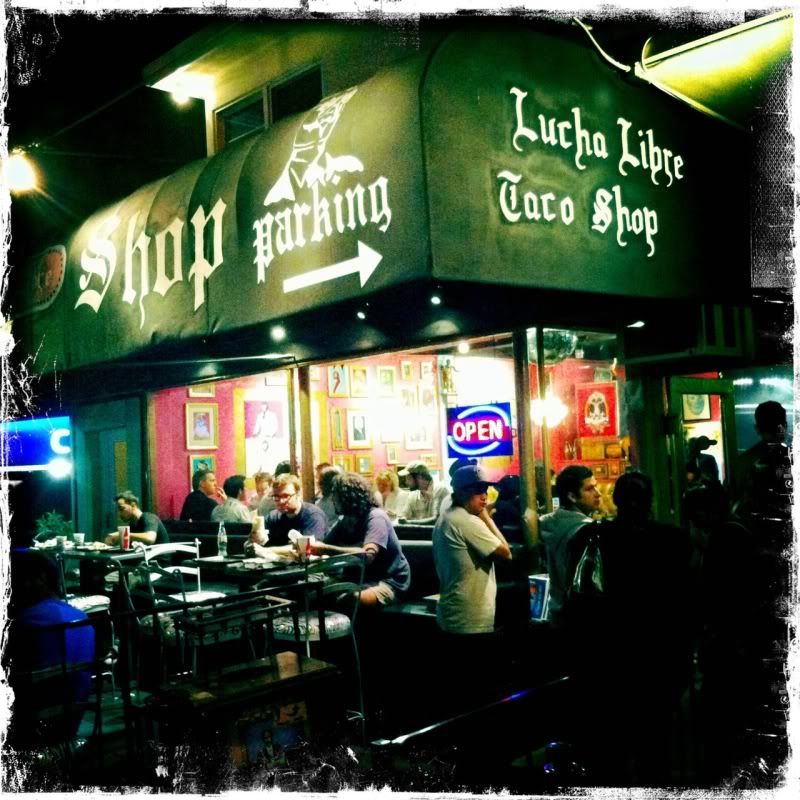 About 20 minutes later, we finally got to order.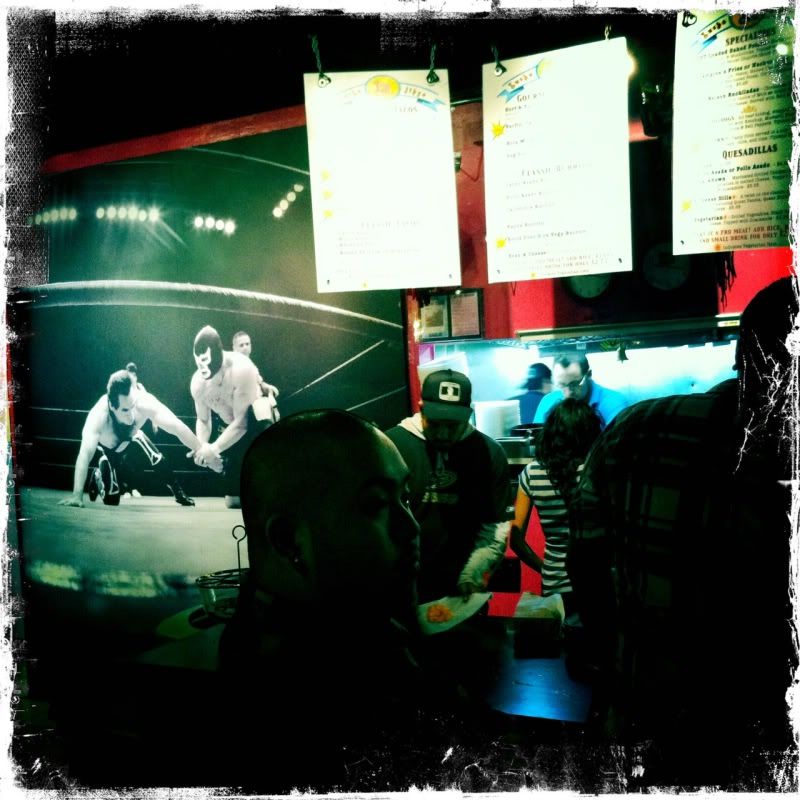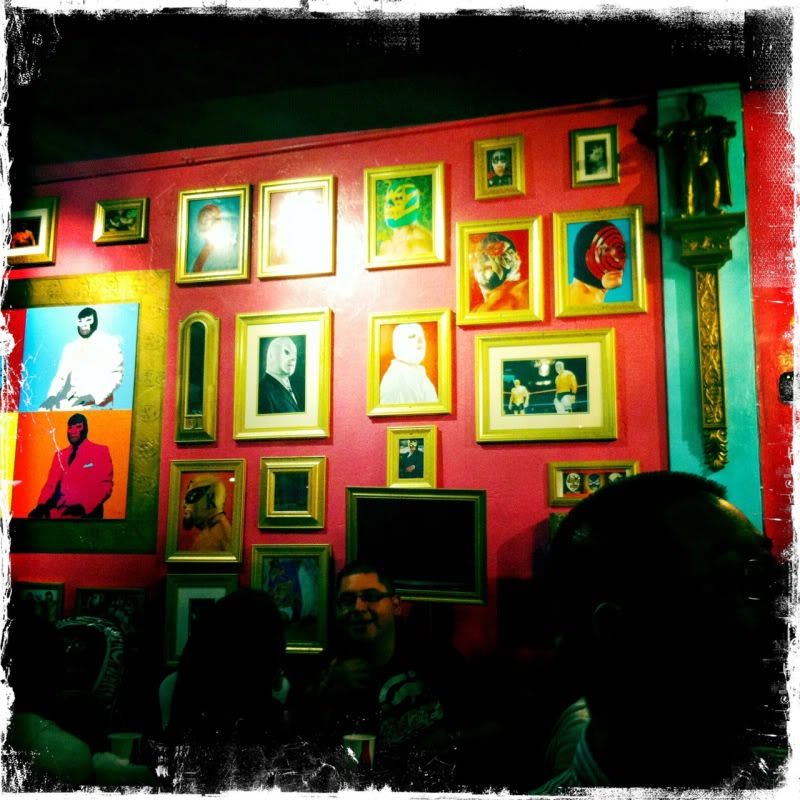 Lucha Libre has a large selection of muy delicioso salsas. Plus you get free chips.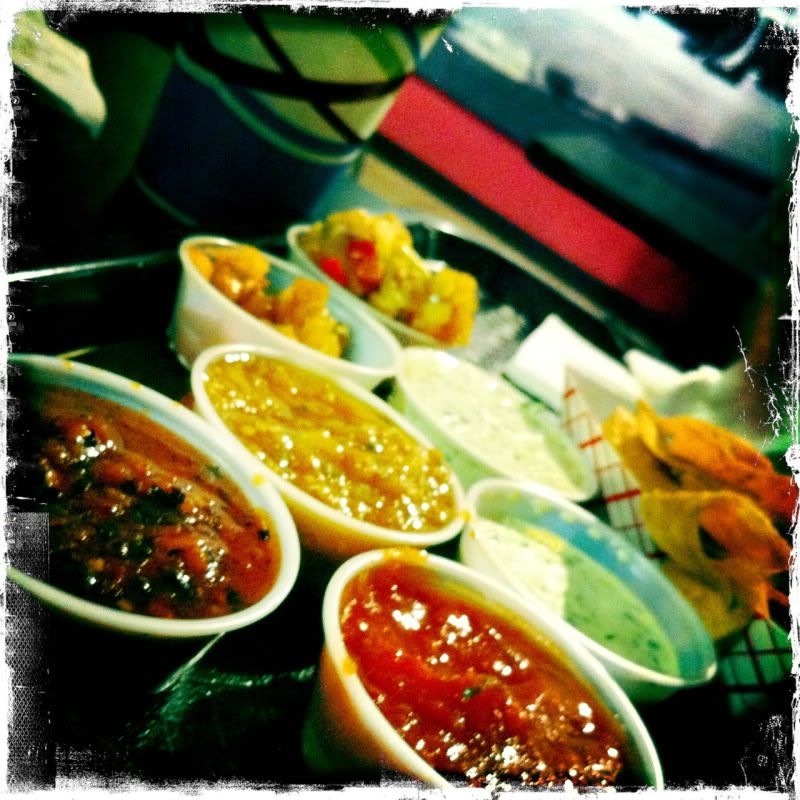 Fat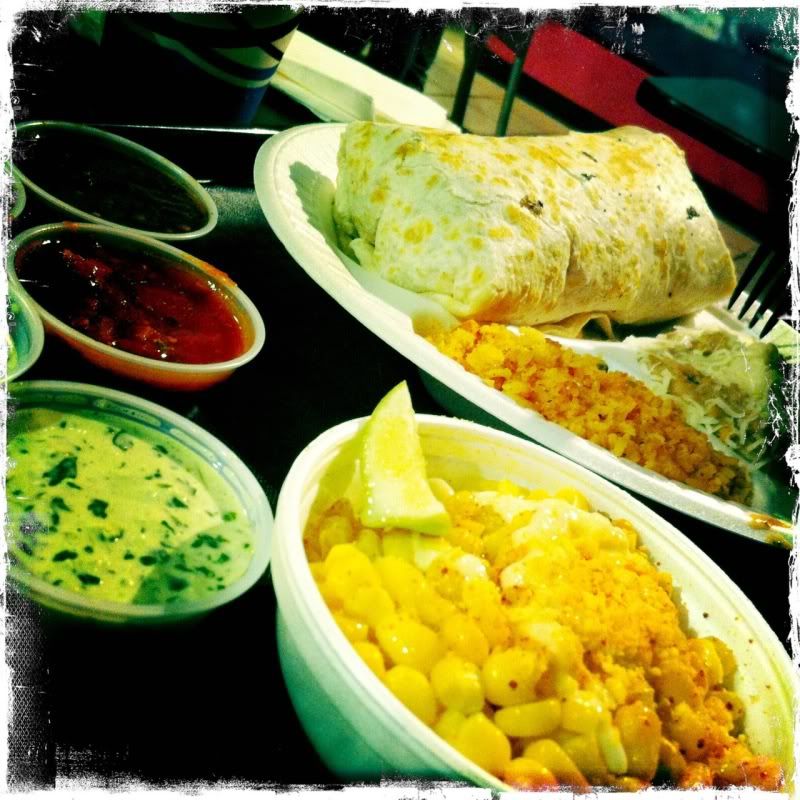 Possible photoshop opportunity of BigGee.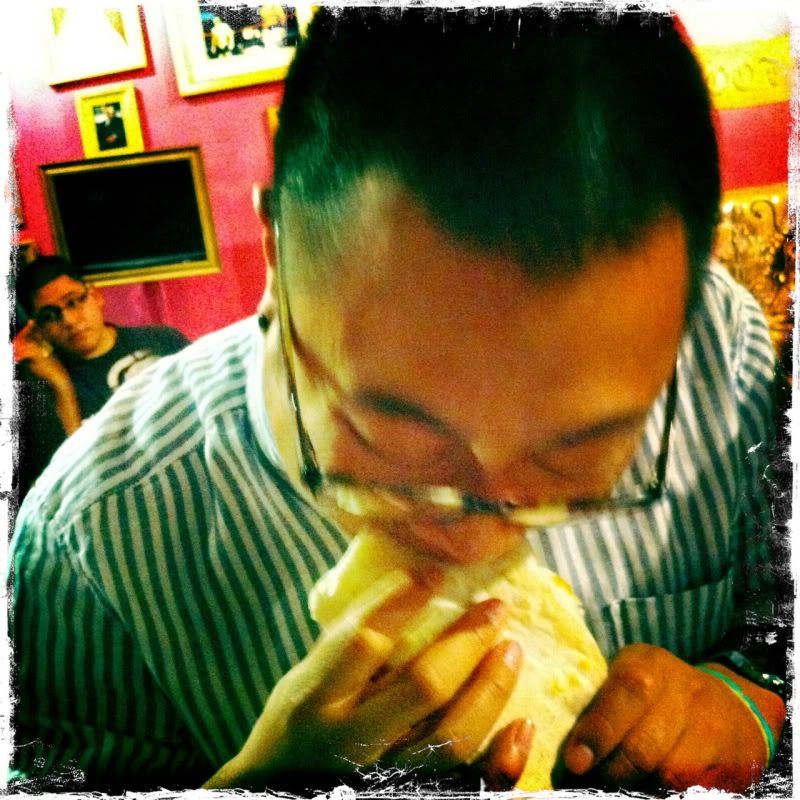 WhatTheJosiez enjoying her potato rolled tacos.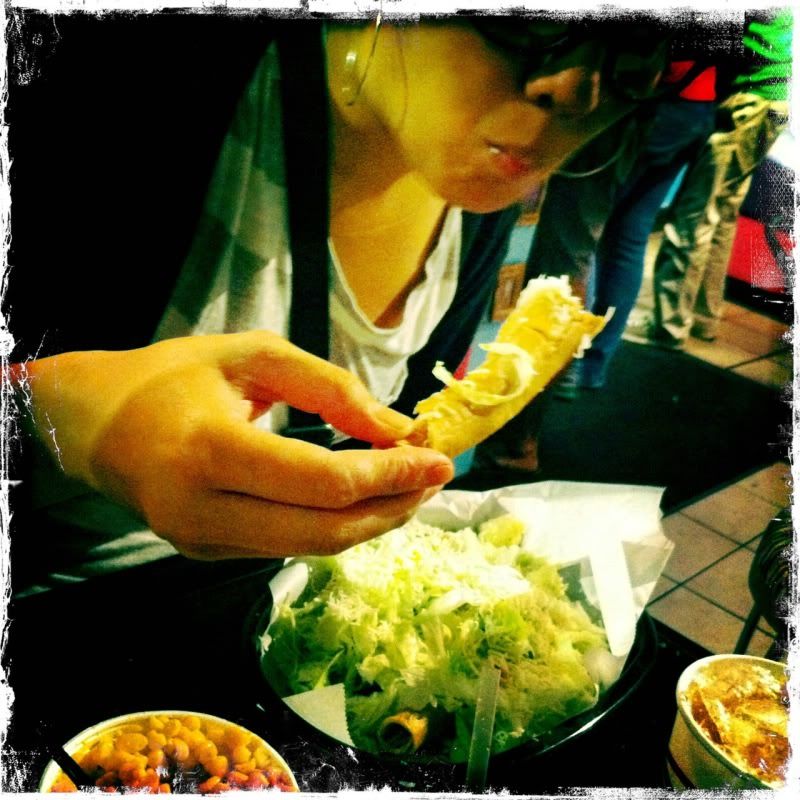 The aftermath. They definitely haven't become stingy with their portions after their new found fame. I got about half way through my Surfin' California (Scrimp x Carne Asada) before I started fork & knifing it.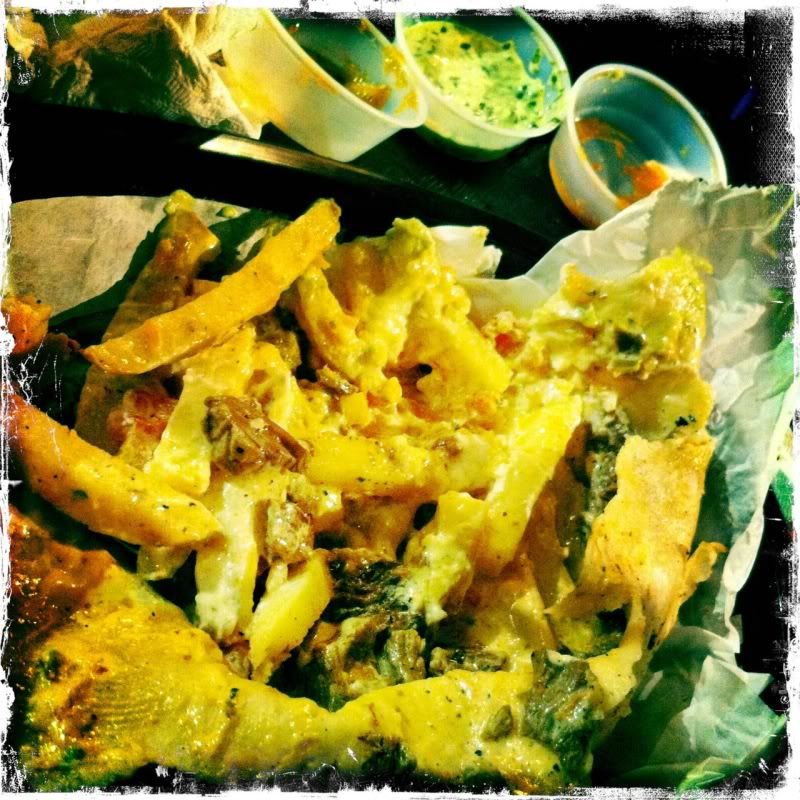 Eating is what we do best. The 2nd best thing we do: loitering/hanging out/doing nothing. (Nipster x WhatTheJosiez x IamHoodyBalda x elleoN) in front of Bar Dynamite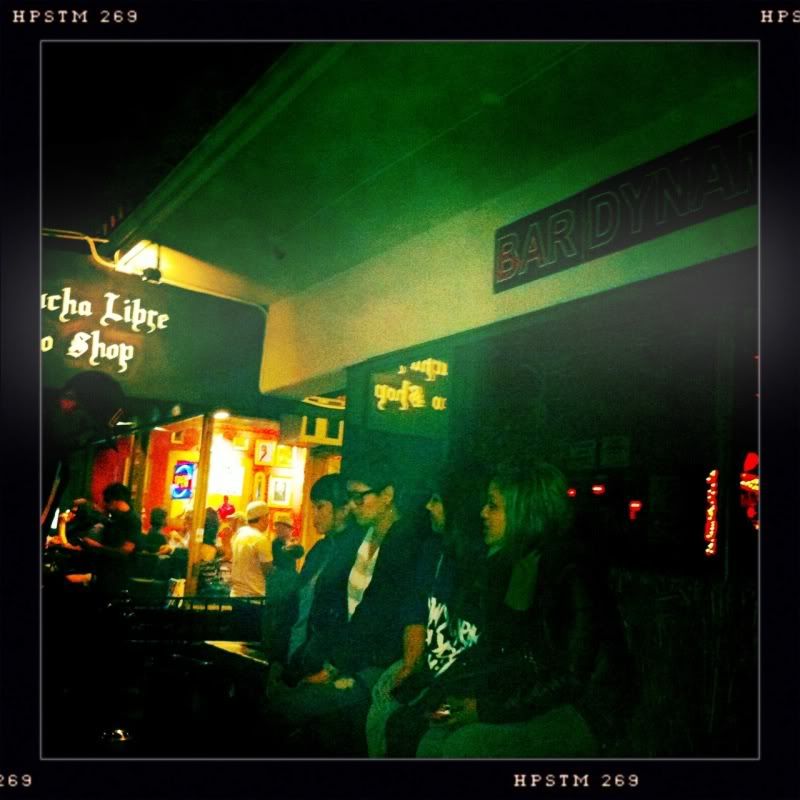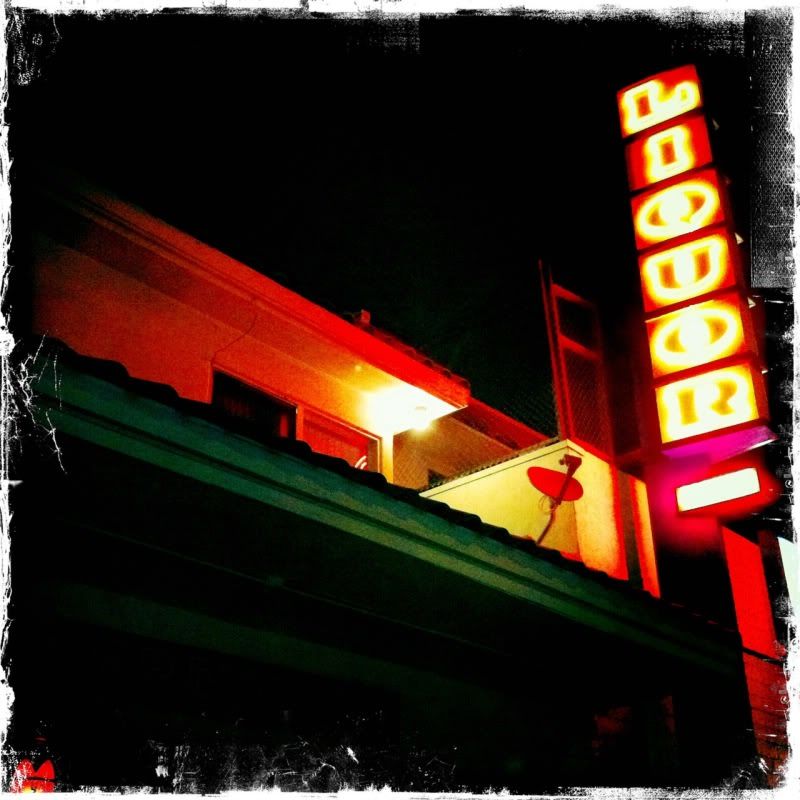 Diggin the new window in front of Bar D.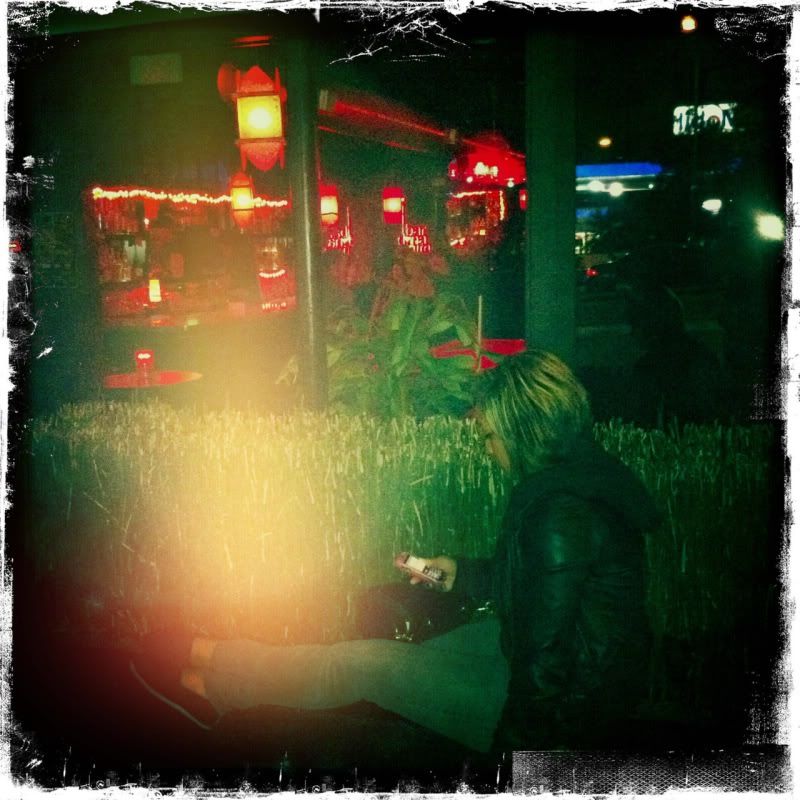 EMOticon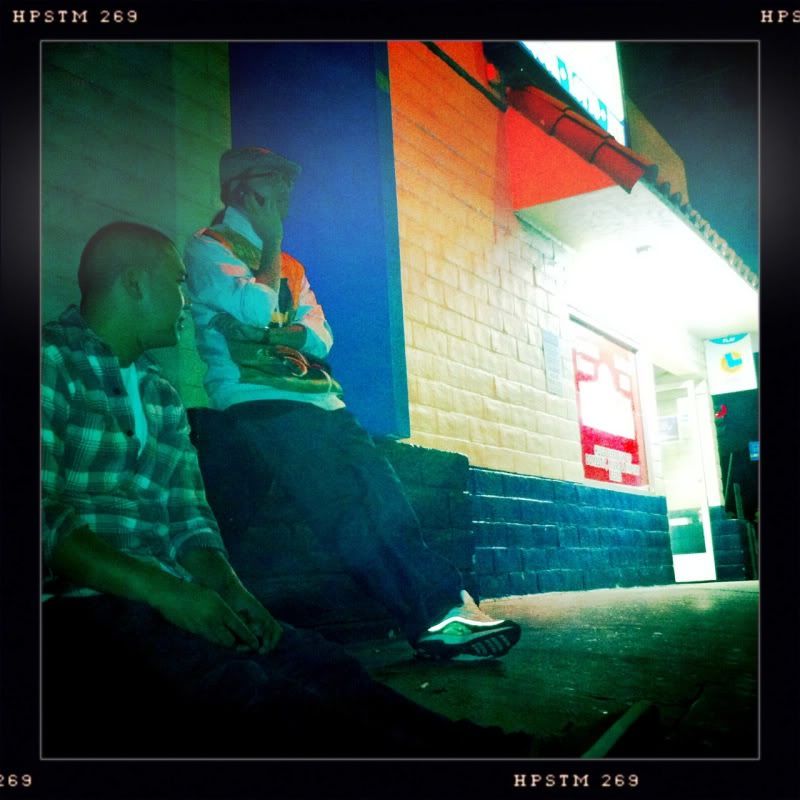 Crazy Eyes!