On February 27th, my good friends that run the promotions company, Hundred Percent, asked me to DJ their event at College Rocks. I've never been to this venue, so I did not know what to expect. To sum it all up in one word, fail. Don't get me wrong, it's not Hundred Percent's fault, it's the venue. Super sketchy place. First off, it's located next to College Ave on University, ghetto. But get this, it's not on the main road, you have to drive down some sketchy ass alley to get to the venue. The venue is pretty much in the middle of a commercial auto repair zone, WTF? The place looked cheesy from the outside. Inside, my first impression was that I felt like I was in TJ. For those of you that have partied in TJ, then you'll know what I'm talking about. Crappy decor. The venue is an 18+/21+ club, so I thought there would be separate rooms for each age group. Nope, it's all in one room, but the bar area is fuckin' caged off, with actual wired fence! WTF? I guess it's functional, so that people don't pass drinks down to the youngins, but it looked fuckin' ridiculous. Equipment wise, I had to bring my own tables and mixer. They pretty much had a super crappy ass sound system that nobody knew how to work, and the lighting reminded me of old school house party garage lighting....lame. To top it all off, the bouncers were fuckin' wannabe tough guys, and the icing on the cake....the owner was a fuckin' dickhead dumbass amateur. To make a long story short (I know, too late) FAIL! I will never, ever go back, and I don't suggest anybody ever go to this venue. I'm sure they'll be long gone within a few months.
The DJ's for the night, myself (edROC), J-Stylez, and Klev-Kutz. My personal equipment was probably worth a hell of a lot more than their crappy sound system.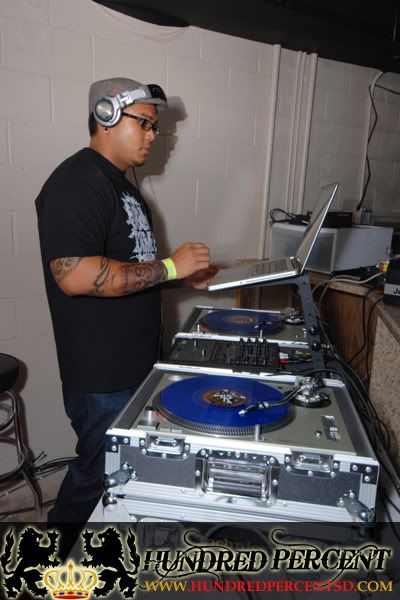 These were supposedly the hottest girls in the club, according to the skinny bitch pictured on the left. So this is what happened.... I was playing Arrested Development's Everyday People (classic party jam), the skinny bitch in black had the nerve to come into my DJ booth to tell me, YOU SUCK! Wow, thanks. She said, "You SUCK, and this old shit you're playing sucks, and if you don't play some underground hip-hop like Lil-Wayne or Tech-9 (TECH-9?!?!? who asks for that in a club) then the hot girls are going to leave." To which I replied, "Hot girls? what hot girls?" And she said, "Me and my girlfriend sitting at the bar (which is the girl on the right, and she was sitting at the 18+ bar that was fully stocked with water and Red Bull)." To which I replied, "Oh...you're hot???" And she said, "Yes, now play Lil-Wayne Lollipop Remix right now." So I did. You're welcome bitch, now go fuck a goat.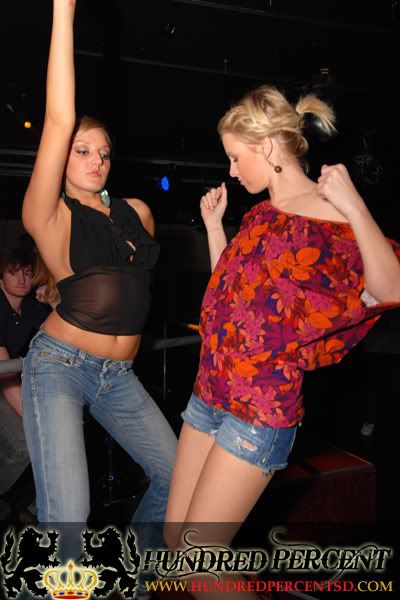 I'm always down to help friends out, but I will never go back to this venue. If I take anything away from this experience, the lesson I learned is to never lower my standards.