On Saturday, March 14th, the homies at 5&A Dime hosted the Mustaches are for Lovers party at the Office in North Park. It was good drunk times with lots of FPJ's (Fist Pumpin' Jams). It was hot as hell inside the Office, as usual, but I didn't wanna take off my jacket because I felt like I was losing weight dancing around in it.
Big Gee looking like Super Mario.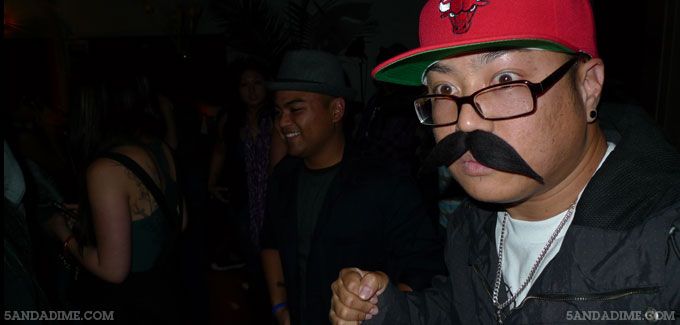 Lovely ladies (and BB Vince) sporting the newest trend in streetwear.... handle bar staches! Cha x Josie x Babe x Terry x Jenn (left-right)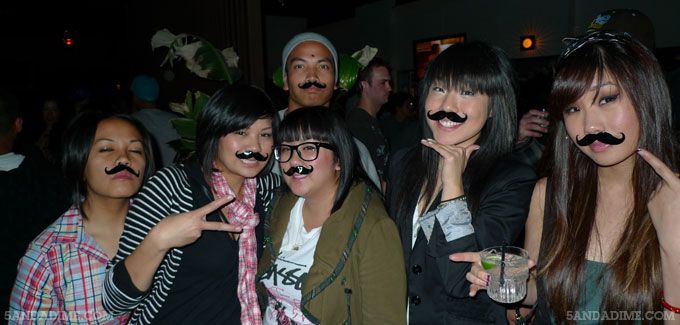 I didn't get the mustache memo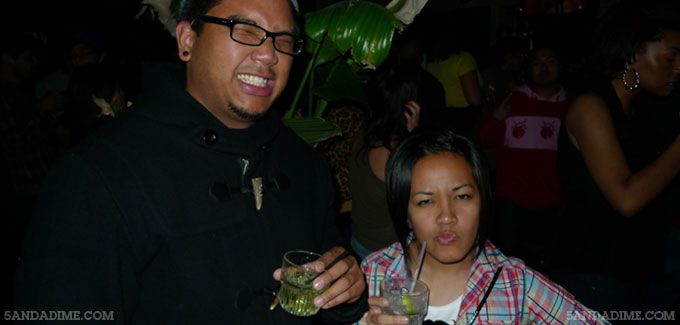 Drunks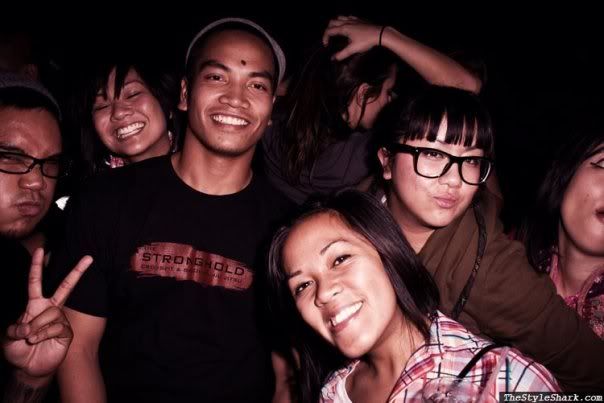 Afterwards we hit up Studio Diner in Clairemont. Long story short, Vince tried to order a half order of a Monte Cristo Sandwich. The waitress said they didn't sell it in half portions, but he could order the Monte Cristo, eat half, and take the rest home. HAHAHA! She was being a smartass but I LOVED IT!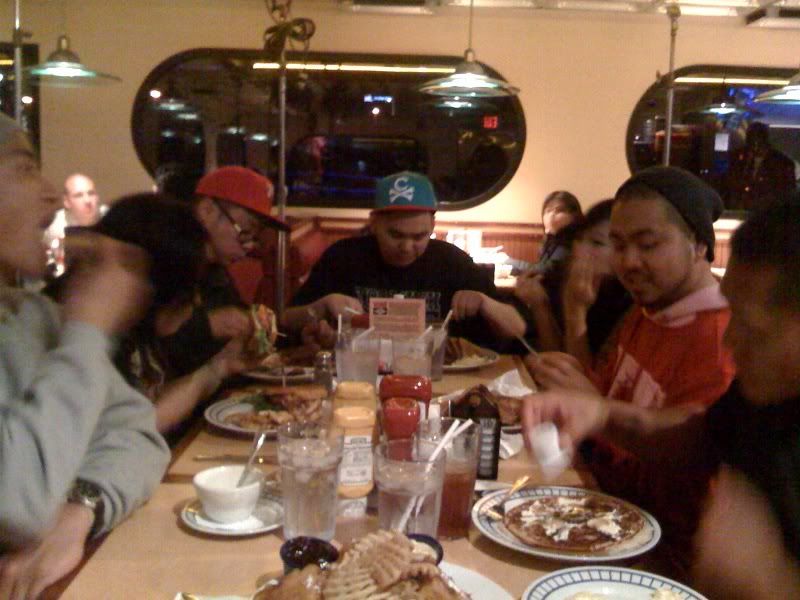 Photo Source:
5&A Dime
Here's a video recap from the fellas at 5DTv.
"Mustaches are for Lovers" Party
from
"5Dtv" 5&A DIME
on
Vimeo
.