Satruday, March 21st, Mindz Alike hosted the 3rd installment of Mark Marcelo's brain child, Soulstice @ U-31. This time it featured an all Mindz Alike lineup. The lineup consisted of Oli-Baba, myself (edROC), Julz, and Mark Marcelo. It was an amazing night. All 4 DJ's had amazing sets that kept the crowd rocking. Jamie, our amazing door girl, along with Judy and Cha said there was a line of paying partygoers all the way up to 1am!!! It was definitely a good look for Mindz Alike. Thank you everyone for coming out. I hope you all had as much of a good time as I did.
Me and my twin Babe. Kinda of. Twins by association, meaning Ray Ban spectacles, boots (w/ the fur), and sexiness.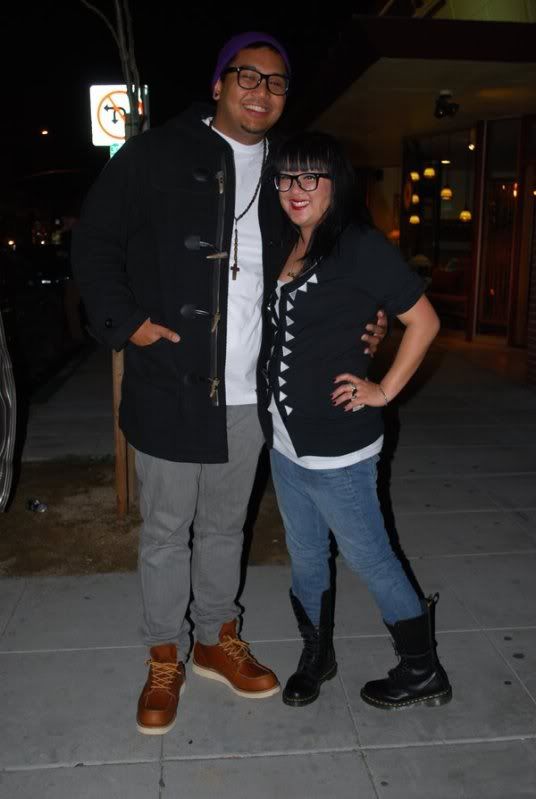 The only picture of me DJ'ing. I tried to change up the vibe with my FPJ's (Fist Pumpin' Jams)! I got a lot of positive feedback from my set, so I will be recording it and having it available as a free download. Stay posted, i'll post it up on my blog soon.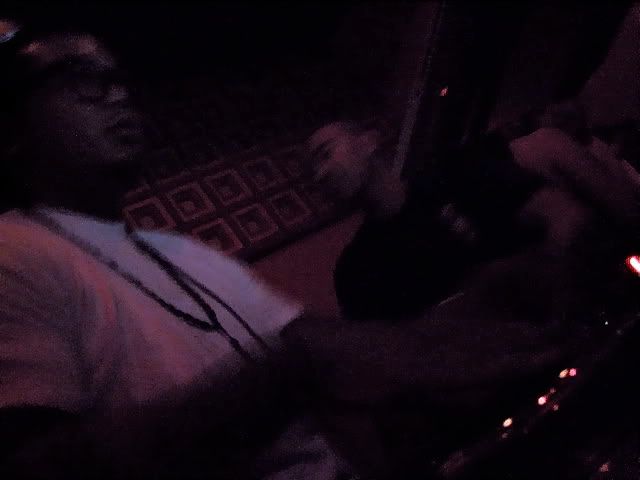 Julz rockin' the crowd with his super hyphy break.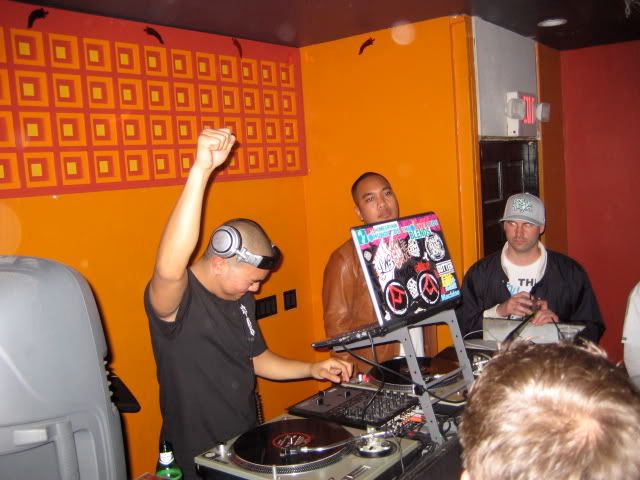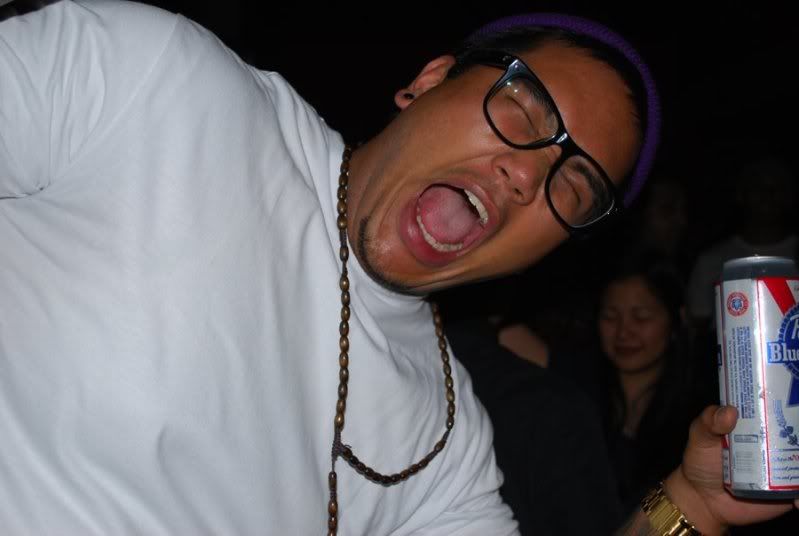 Heini-Julz, edROC (my head pressed up on Julz looks pretty homo), Big Gee, and I forget the girls name. Sorry =/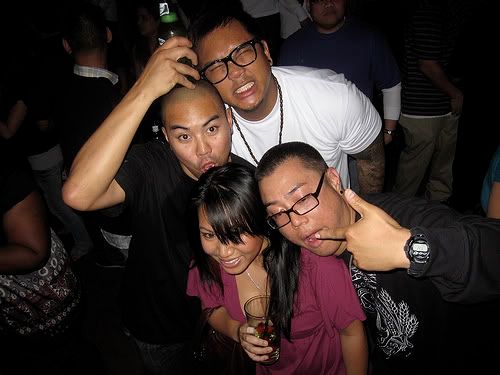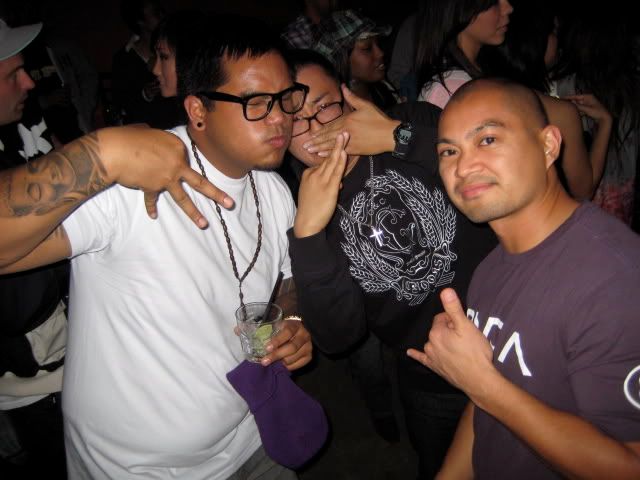 BFF (no homo)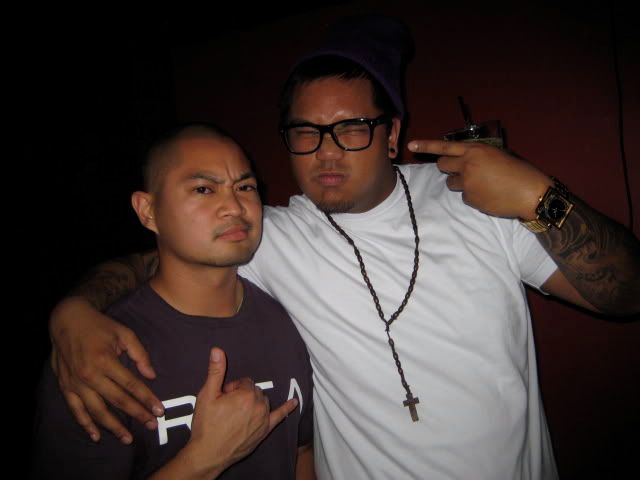 edROC x Jen with the matching spectacles.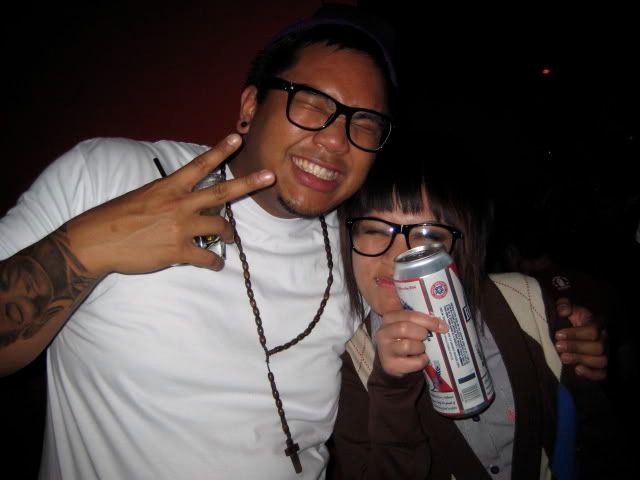 I spy Big Gee Blood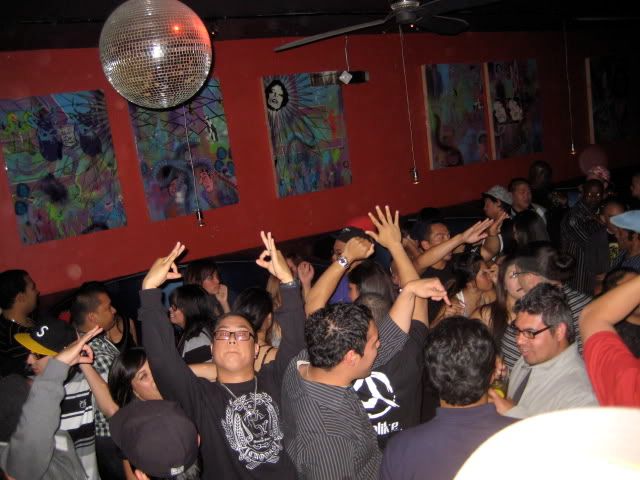 Henny brings out the gangsta in you.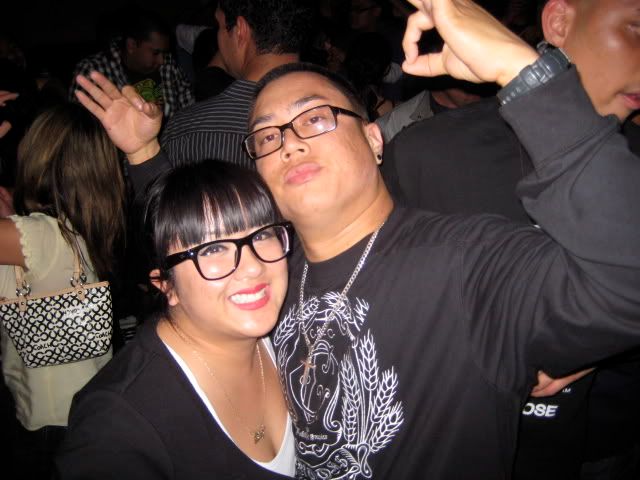 Gee's signature pose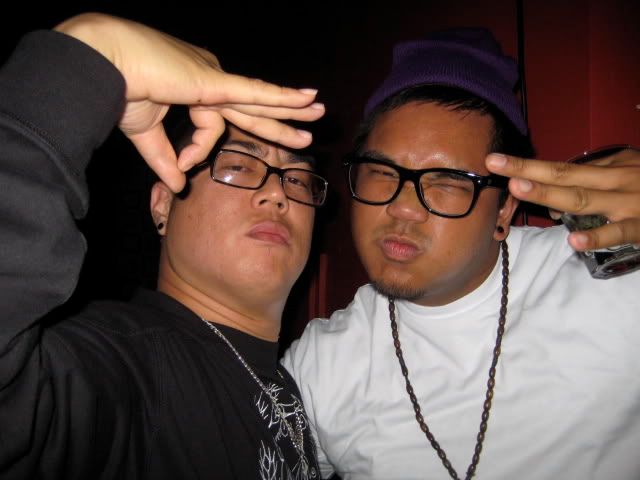 Vince was wondering what they were looking at, but I think they were just bigging up the Quest Crew. I dunno what I was doing.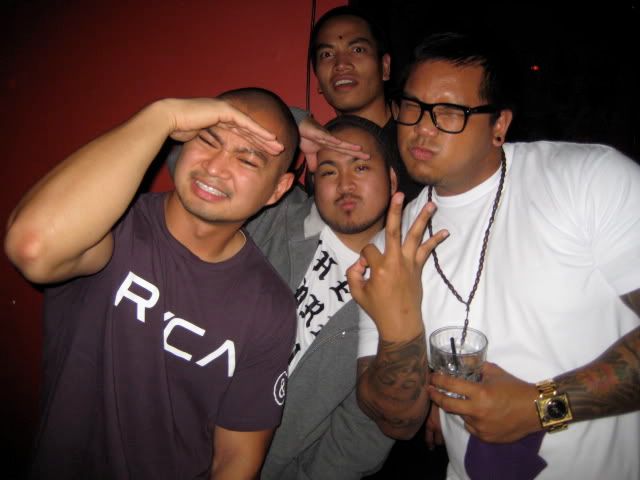 Klev x Me X Julz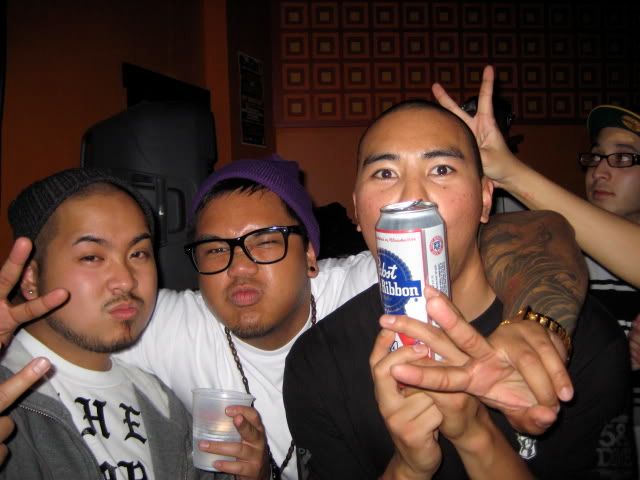 CHUG or SIP?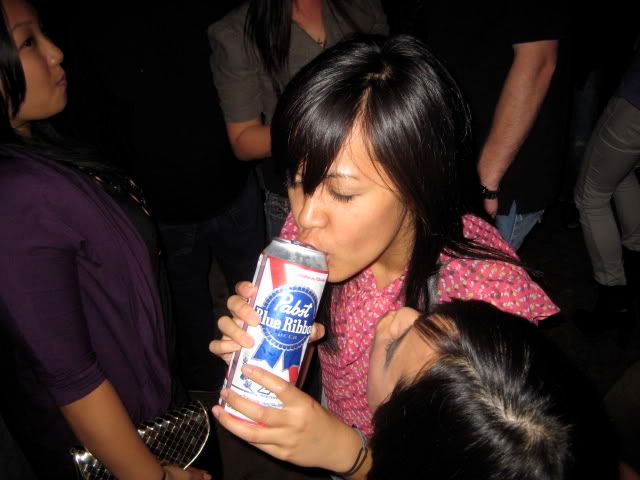 Guess who?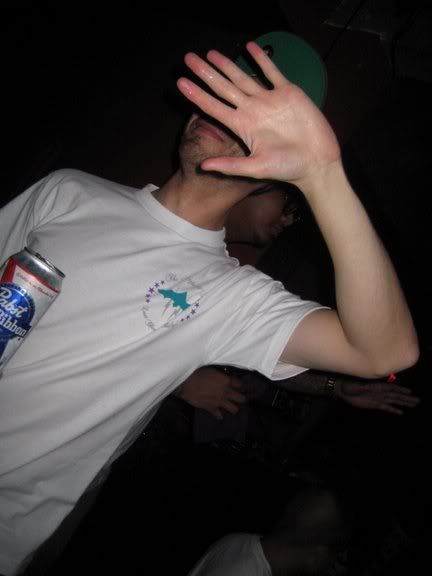 Christine x Matt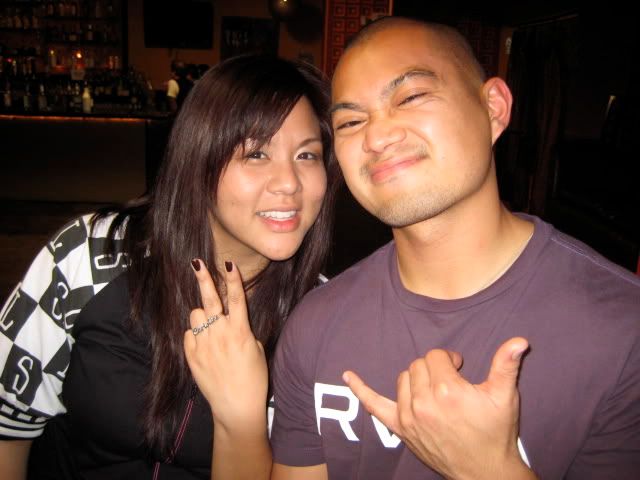 Left to Right: Gian's hand, Gerald, Akrite, Matt, Klev, Julz, me, Mark (5&A Dime)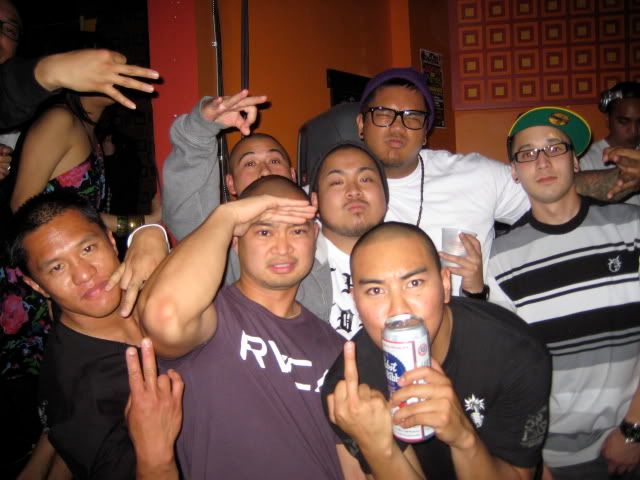 Cheers Guilly
DJ Mark Marcelo lacing the crowd with some super sexy jams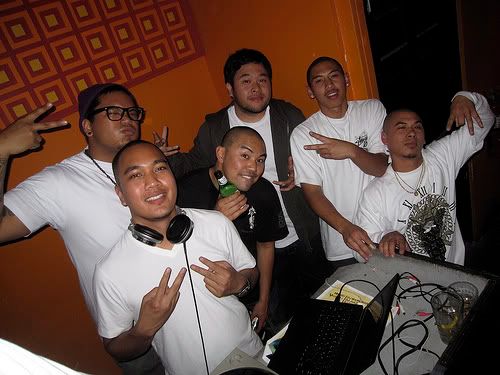 The perfect lineup. I'm so proud of all of us.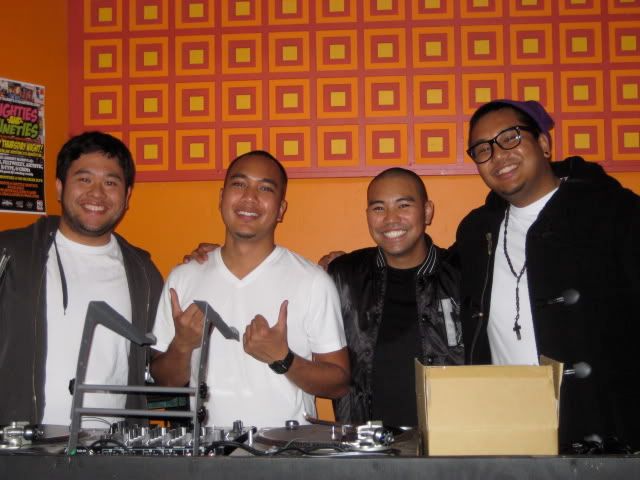 Now do something funny!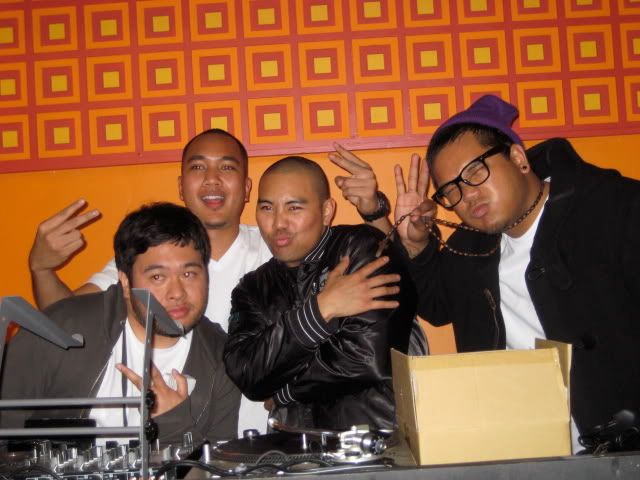 On behalf of Mindz Alike, I'd like to thank each and everyone that came out to party with us. Your support is very much appreciated. Keep your eyes peeled for Soulstice 4 in the near future.