I normally work on Saturdays, being that the WFSDZ gets the majority of their business on the weekends, but I needed a mental health day. I hadn't taken a day off for quite some time, and since I DJ'ed Onyx Friday and had U-31 the next day, I took Saturday off because I didn't wanna be exhausted from work at U-31. Instead, Big Gee told us about this "cash only" sale happening up in LA. The sale featured brands such as Hellz Bellz, Crooks & Castles, Obey, Flud, Fresh Jive, and some others I don't remember. Christine really wanted to go to come up on some Hellz gear for cheap, so she offered to drive. So me, Christine, Gian, and Klev took a trip up for the sale, and to meet up with Josie, Bams (Hellz), and Lhanie (Hellz).
The sale was at a club called Cinemaspace on Hollywood Blvd. People actually had to show their ID's to get a wrist band to get in because they were serving alcohol inside. Alcohol at 10am?!?! Plus, since it was a club, there was a dress code posted, but they weren't going to enforce it until later that night when they had the after party.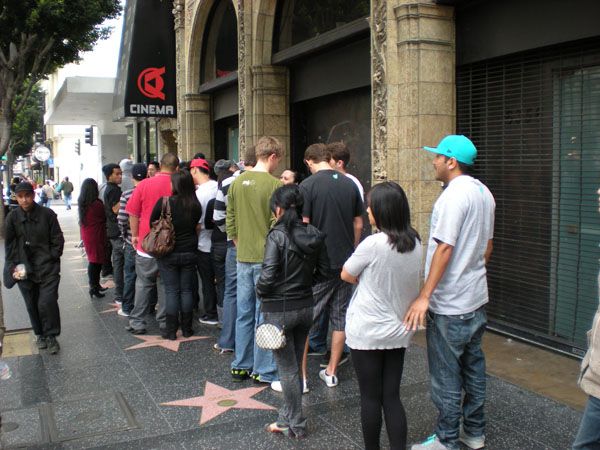 It was crackin' when we got in. It was a really cool venue too. Klev, Gee, and I wanna go back to party there. Bams said DJ AM spins here on Sundays, I think. I came up on a Crooks jacket that normally retails for $130 for only $30! and this dope watch that is normally $150 for $50! Well worth the trip. Big Gee came out like a bandit picking up all kinds of Crooks shit for only $80!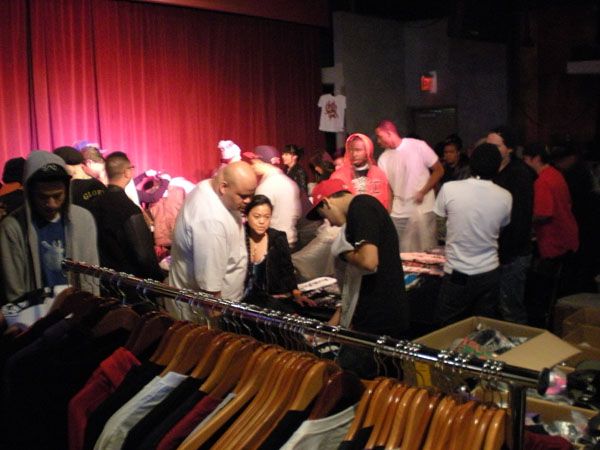 That Saturday also marked the 6th anniversary of the Iraq war. Just outside Cinemaspace there were protestors setting up for their march.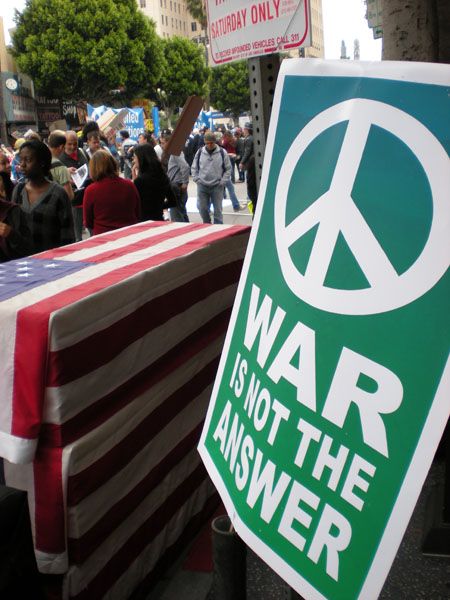 About a blcok down from the sale there was this really really huge thrift store. It was the most organized thrift store I have ever been in, and did I mention it was HUGE! Klev ended up picking up a pair of used camo pants that he was gonna turn into shorts. If you know Klev, you'll know that he always wears camo shorts, especially in the summer time.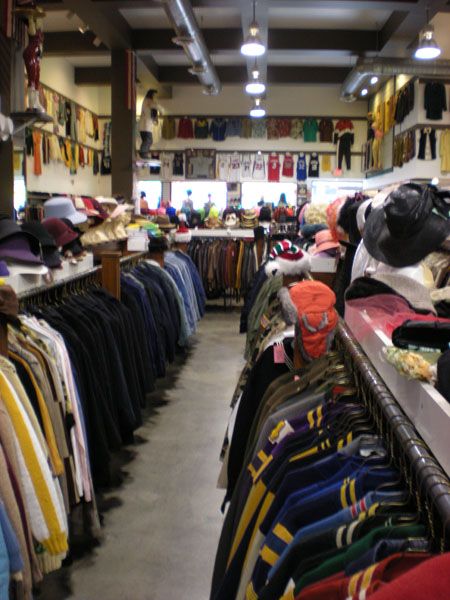 Around the corner from where we parked Nike was holding an East vs. West Nike iD battle. We stopped in to check it out. That colorful thing in the background was a sail made of Nike Wind Runner jackets.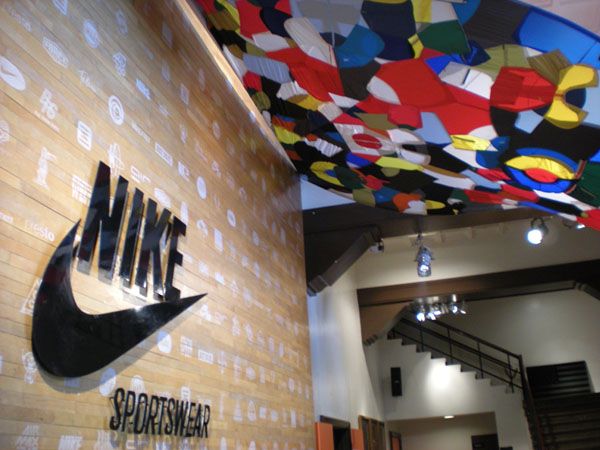 They had the Air Yeezys there! They gave us a secret first look at them.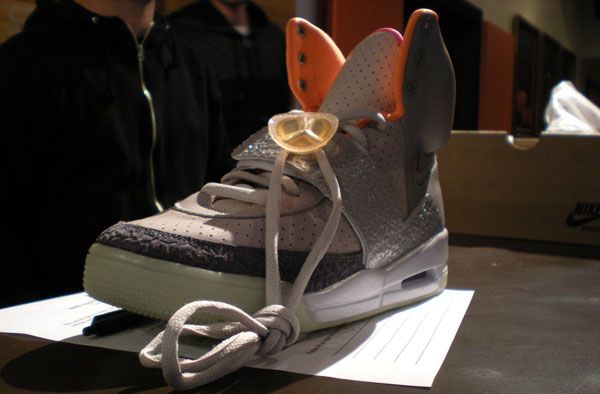 We worked up an appetite, so we met up with Bams (Hellz), Lhanie (Hellz), and Josie at the Snackbar in Space 28. The food there was delicious! We need to go up more often to hang with Bams and Lhanie because they know where all the good eats are in LA.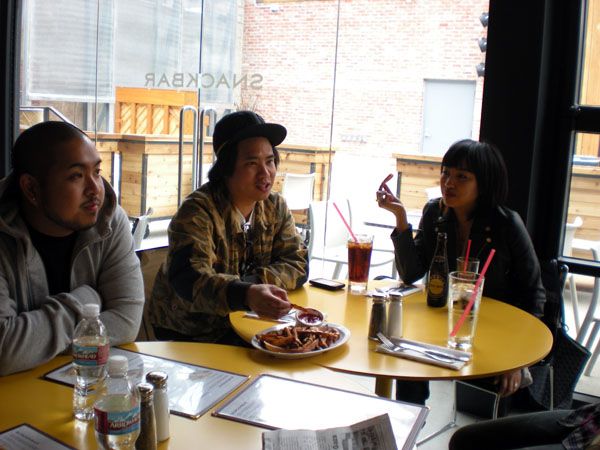 My tomato, basil, mozzarella panini with spicy fries. Those spicy fries were on point!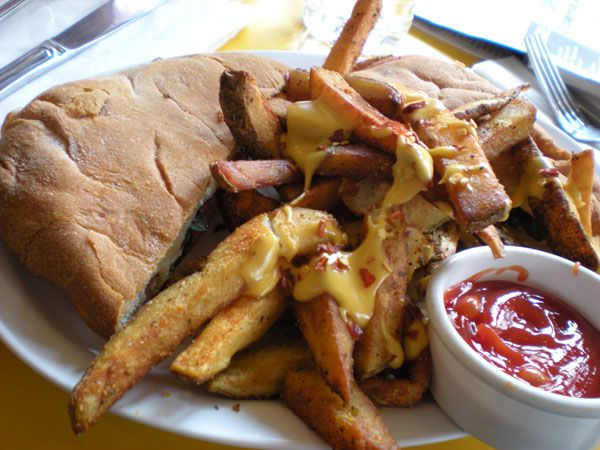 Space 28 reminded me of The Lab in Irvine. Cool themed strip mall, with dope shops. This is inside of Alife. There was this huge urinal thingy in the middle. I dunno why. Josie took in a little target practice while we were in there.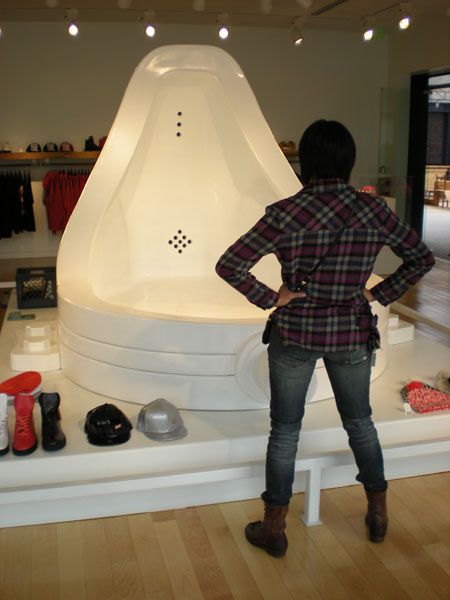 After Alife, Bams and Lhanie wanted to check out the sale to see how their merchandise was selling. It was already starting to wind down in the sale.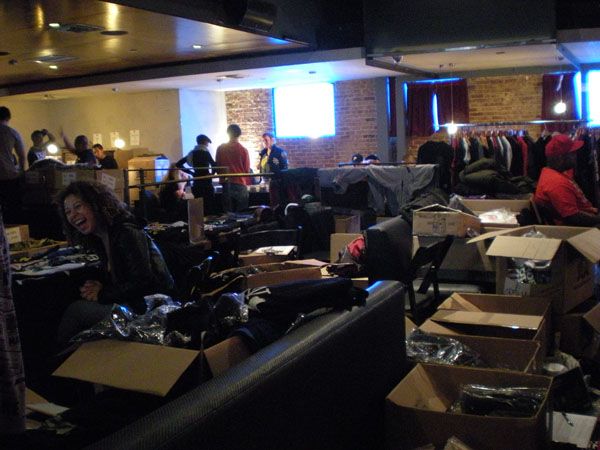 A crime for all seasons. Ladies check out the Hellz gear, and also check out Lhanie's blog at
whatthehellz.com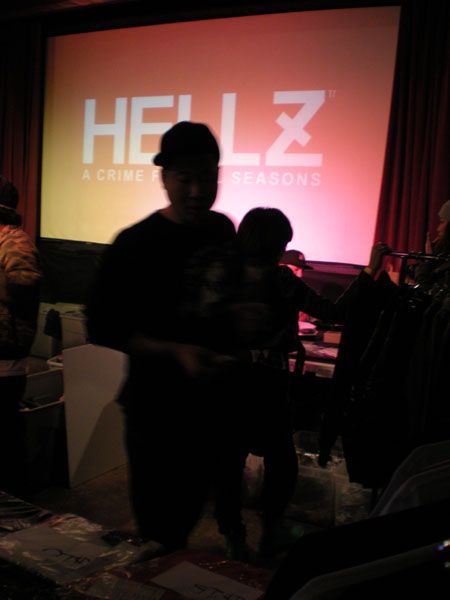 Outside it seemed that the protest was intensifying. Peep out all the Po-po's!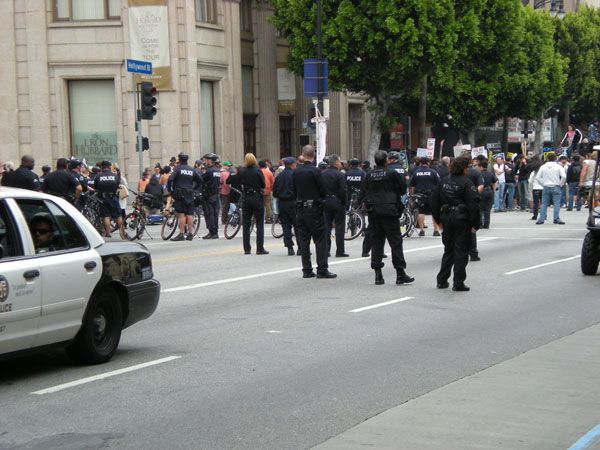 For people that were trying to promote peace, it sure did seem a bit hostile. Don't get me wrong, I'm all for peace, but the protest was a little intense. I admire their passion though.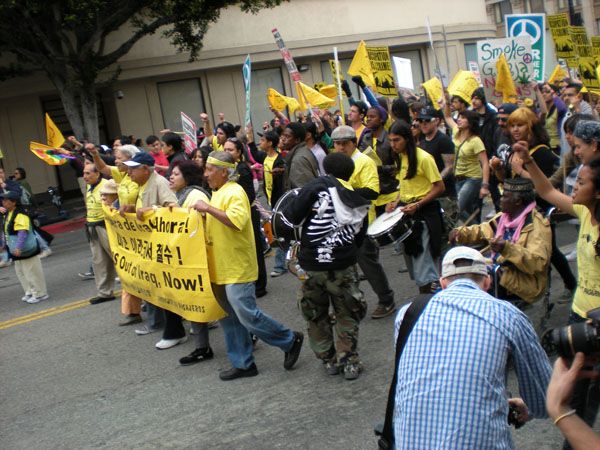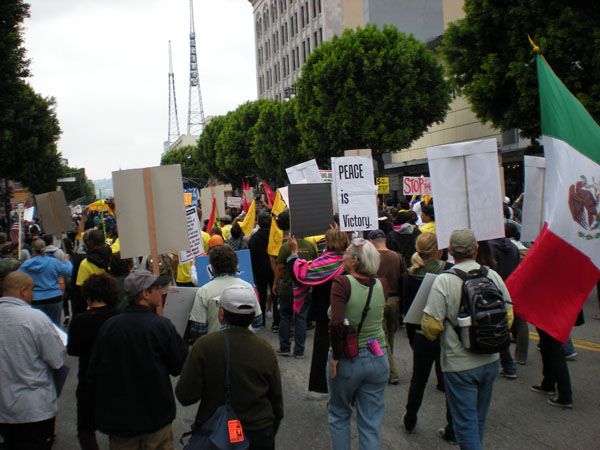 Here's something you don't see everyday. These horses had full riot gear on! Gian said that these horses are trained to stomp on people if necessary....only in LA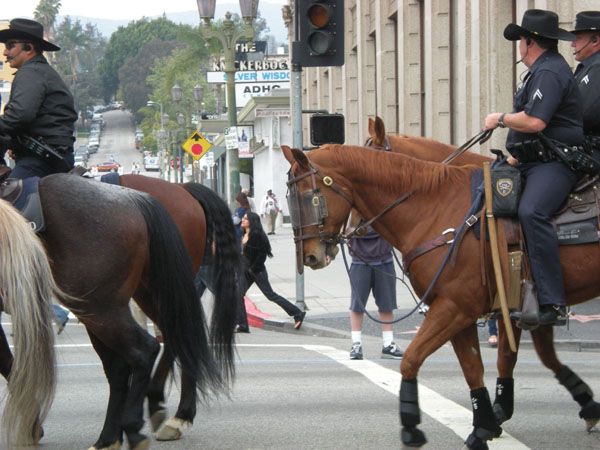 If only we didn't have U-31 that night, we would have stayed in LA to party. SlamXHype was throwing a free BBQ at the Nike iD competition, and there was going to be an open bar! And the after party for the cash only sale was featuring DJ's Shortkut and JRocc! Damnit, oh well. U-31 was off the hook anyways, so nothing can compare to that.