We started the fifth installment of our Sunday FUNday adventures pretty late.  It started off cloudy and rainy so we were trying to figure out an activity to do indoors.  But alas, the weather cleared up, and at about 4pm we headed out to Shakespeare's Pub in Mission Hills because Judy was craving fish n' chips.  This Sunday's crew consisted of myself, Gerald, Klev, Judy, and Christine.
This time it was Gerald's turn to drive.  Gerald drives a Range Rover HSE Sport with all the trimmings.  Super dope car.  It's like a freaking jet.  Someday I hope to be able to afford one of these bad boys.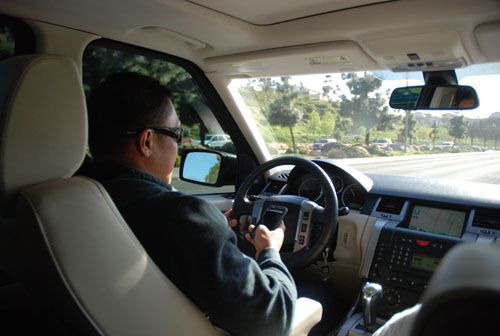 At Shakespeare's Pub, everyone ordered fish n' chips, but I was feeling adventurous so I wanted to try something different.  Shakespeare's is a British pub, so they had a lot of traditional British dishes.  I opted for the Bangers and Mash.  Why?  Because that's what my buddy Flo, aka DJ Unkle Junie, calls Saturday nights at Bar 923.  haha.  Pretty tasty stuff.  Especially paired with my Black Velvet (Guiness and Champagne)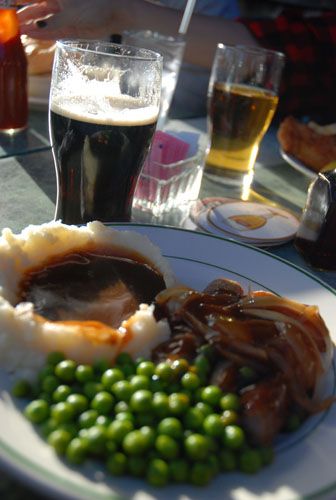 After our late lunch/early dinner we went next door to Gelato Vero.  This place has the BEST gelato.  Super creamy.  I had the spumoni gelato.  Yums
Working in a retail environment for the past 8 years, I'd have to agree with the sticker in the middle.  The customer ISN'T always right!!!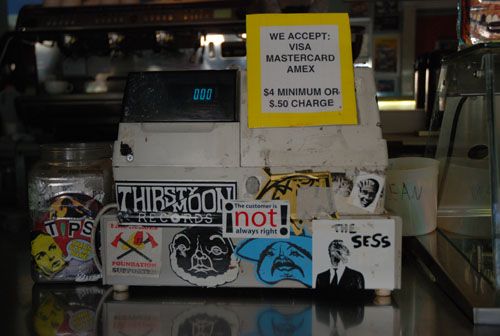 The pool area was located on the 4th floor, when we went out to that area, I noticed a prohibited roof area that seemed very easy to access.  So I hoped up thinking that when I got to the edge there would be a magnificent photo op of the surrounding downtown area.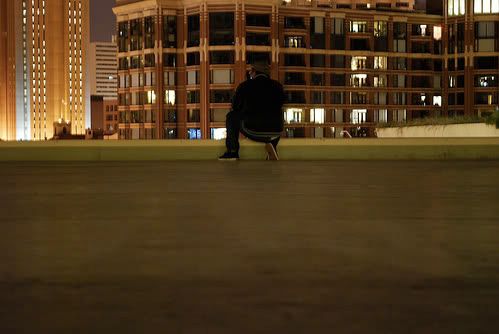 But this was all I got.  Nice view, but disappointing because I was expecting more.