So since last Friday was our night off from Onyx, the only thing I had planned was getting more work done on my arm over at the tattoo shop.  While I was getting tattooed, Julz calls wanting to know what we should do tonight.  The only thing going on I knew of was Jazzy FatNasty at 923 featuring Hektik.  So after my session was done, I met up with the peeps over at Bumsville and we proceeded down to 923.  It was a chill night with good drink specials and fun people.
Make a funny face!
(Left to Right:  Cindy, Cyn, Mike, Ian, Philbert, Matt, Willie, Krys, Myron, Guil, Jay, Julz)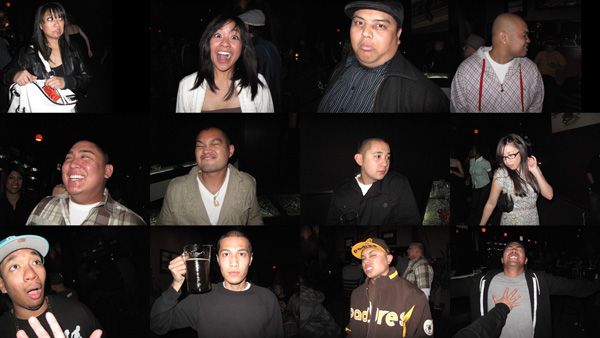 Jomo (NSB) x Feli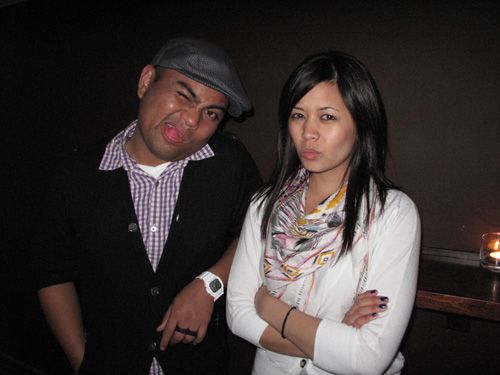 Guil (TAA) getting his TK impression on with the mini pitchers
Damo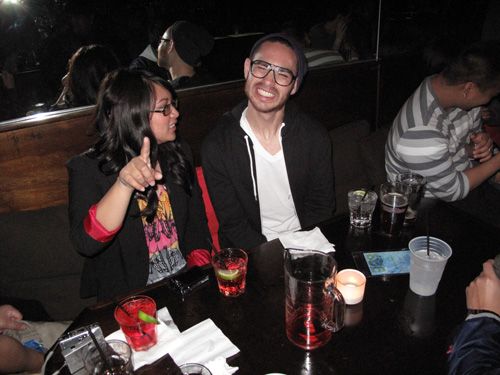 My Paradise Hills homies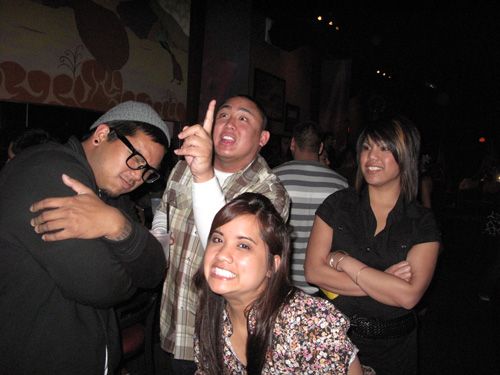 edROC x Maricel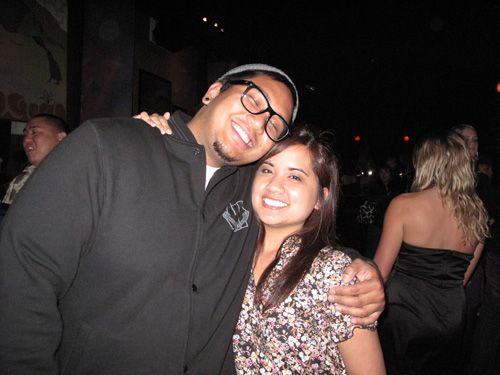 Cindy as "The Tree"