It's been a while since Mindz Alike threw one of our lil' BBQ shindigs. Since the weather WAS getting nicer, we decided to throw one on Easter Sunday. Sure lots of peeps have family things to do such as church and what not on Easter, but the majority of us didn't. Plus, if you didn't know because I didn't, everything is closed on Easter Sunday. WTF?!? Anywho, we got together at the usual Otay Ranch park, had some outdoor activities, watched all one thousand dogs (not really, it was more like 4) mess with eachoter, and just enjoyed eachothers company.
Cindy whipped up these delicious cake eggs on a stick. So moist.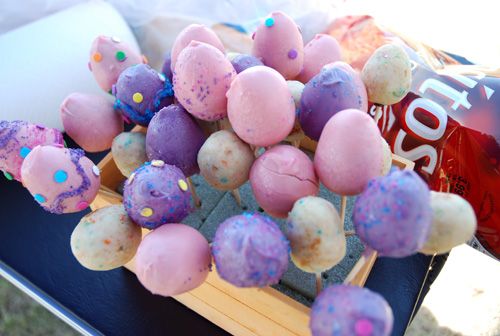 It was a windy day, so Cha brought her vintage kite from 1985 that her dad brought home from Korea. We tried to fly it as high as we can.
Irish (Dog Bums) x Annabelle (Bums) x Roxanne (Dog 5&A Dime)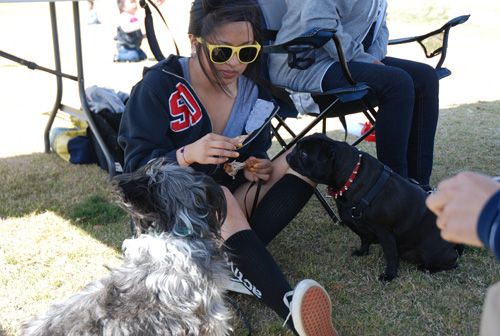 Desi x Izzy x Aki (Izzy can walk now!!!)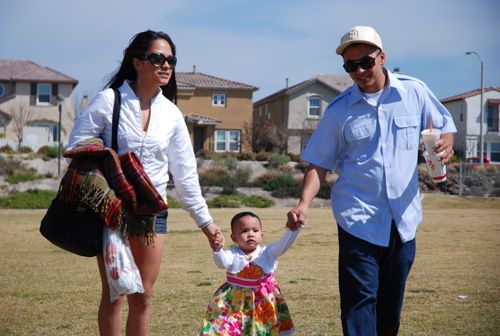 Gigantic Hot Cheetoh Balls (no homo)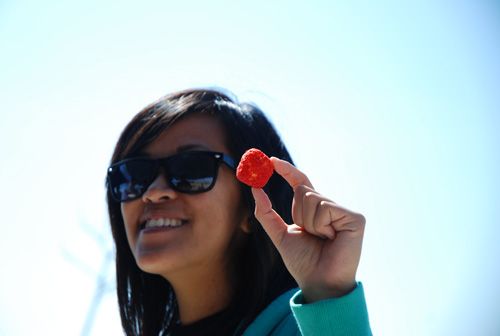 Cherry pickers....first activity was a rousing game of hoops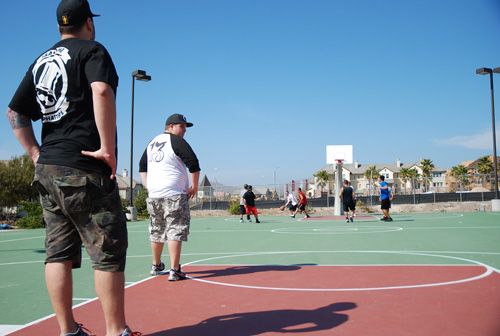 Jay for the Jam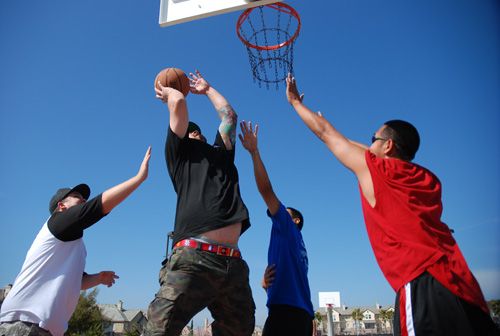 From the asphalt to the field. Softball was the next activity.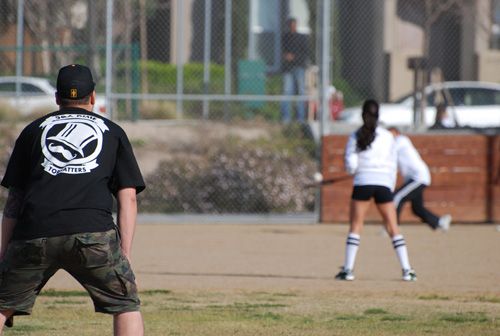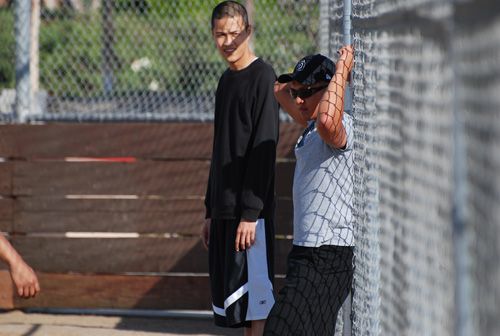 I haven't really shot much action stuff, so I was pretty excited to set my camera to shoot multiple frames.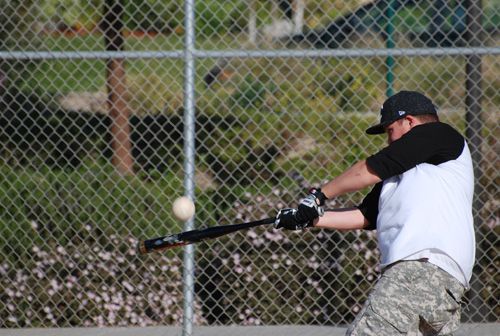 Jay was rounding third base and heading home when......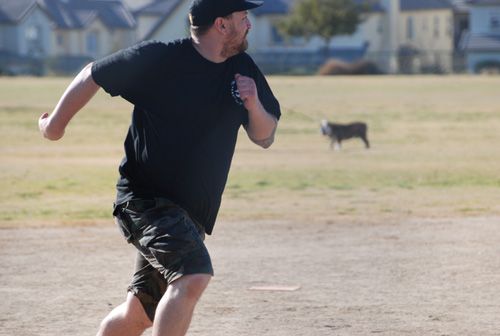 BAM!!! Joe (Avnt Grde/Alpha#) rung his bell with a softball to the head. Don't worry, he's ok, but it was a good enough hit to send Jay home =(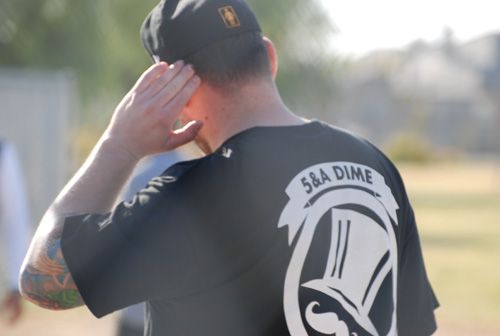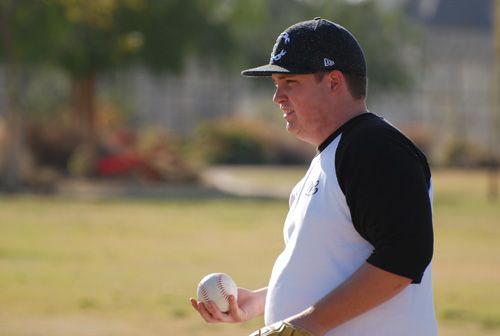 It was Oli's birthday as well.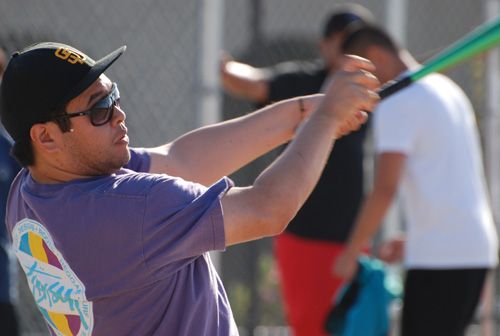 Gerald making the infield play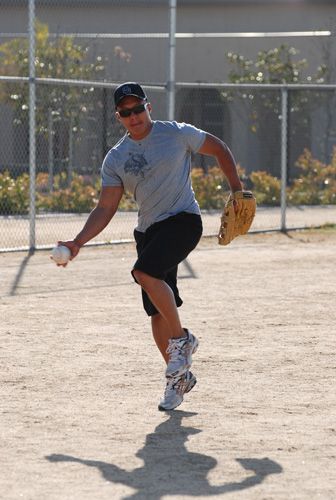 Guil with his Jordan impression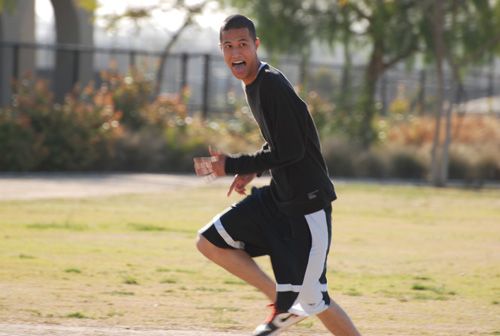 Jhett-lag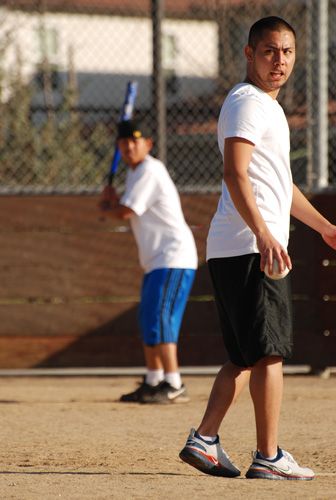 This isn't Julz pitching, this is him showing everyone how he tickles my balls from behind while I DJ.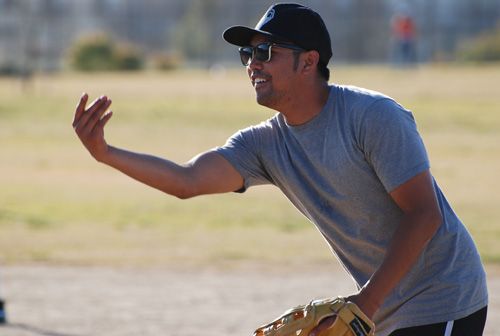 The "Upper Deck" shot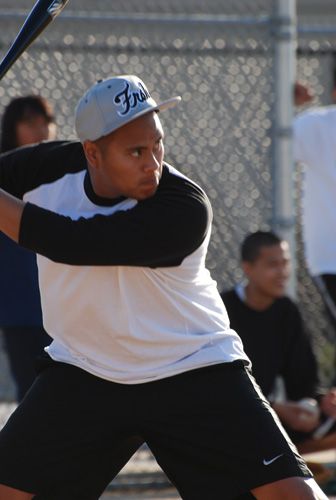 Wow ColCol, that's pretty white!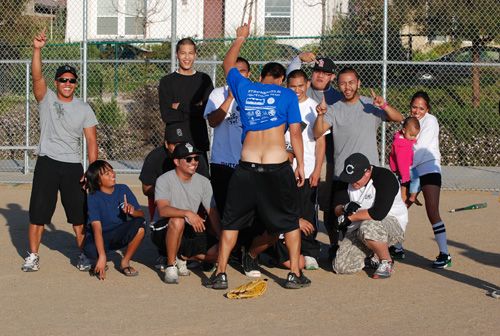 The winners photo, plus KJ.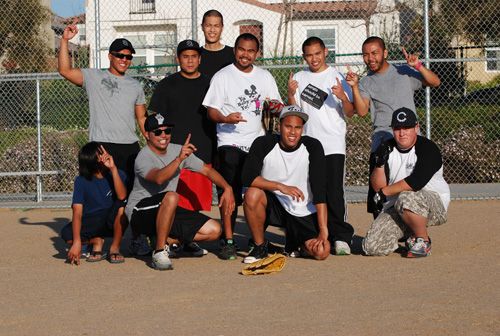 As the day was winding down, we caught these kids playing some weird ass shit. I couldn't get him in the picture too, but there was a Caucasian kid and this African kid playing what seemed to be a semi racial game. We don't know what the heck they were doing, but the white kid had a stick!!! haha. We named the game for them....LAPD.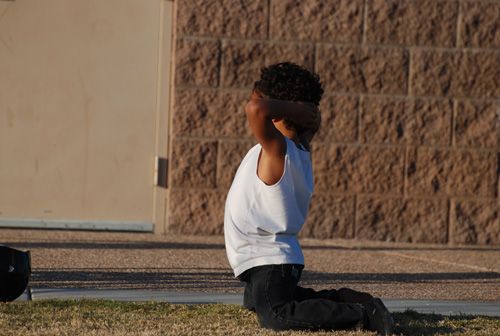 More pix from the Mindz Alike Easter BBQ available here