Thursday night was rather eventful for me. Normally I don't like to start my weekend early because by Saturday I get super burnt out. But my peeps eventually coerced me to come out. First we (Klev, Judy, and me) met up with Gerald, Damo, Edwin, Chaz, and Eric at Sushi Deli for a little grubbery to start off our night. I love Sushi Deli, but the only down side to it is that it's ALWAYS crackin'. So we had to break up our group in order to get seated faster. It sucked at first, but it helped us avoid the included gratuity charge for large groups.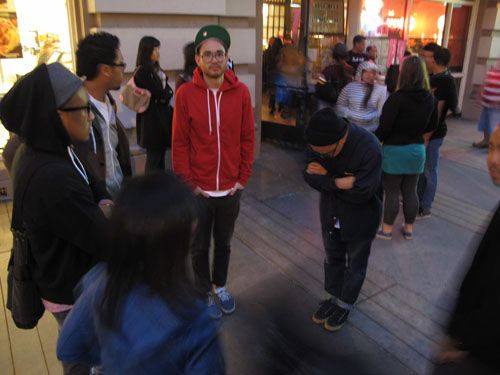 We were in the mood to shoot a little sake, so Gerald ordered a bottle of the cold stuff.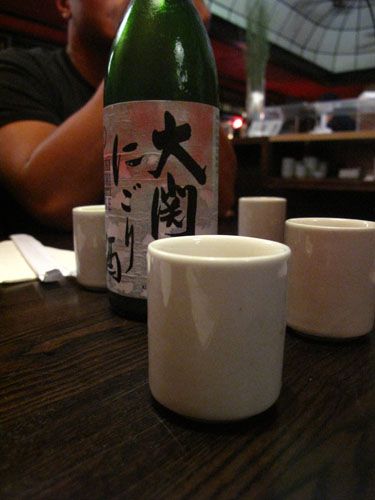 Then our massive order of sushi came out. Delicious! Try the Broadway roll. That shit was on point.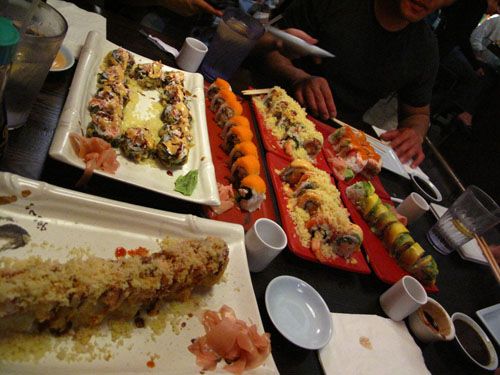 That little bottle of sake only got the 5 of us about 1 1/2 shots each. So we opted to GO BIG. This bad boy got us another 6-7 shots each.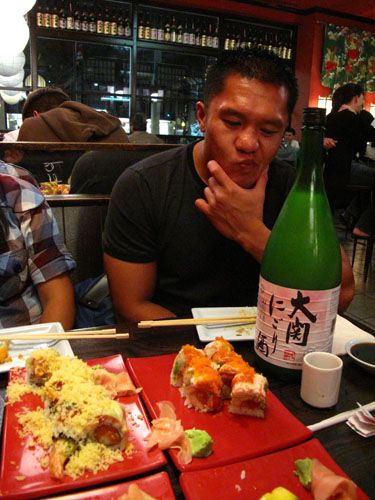 Gian and Josie eventually met up with us, and we welcomed Gian with the final shot of the bottle.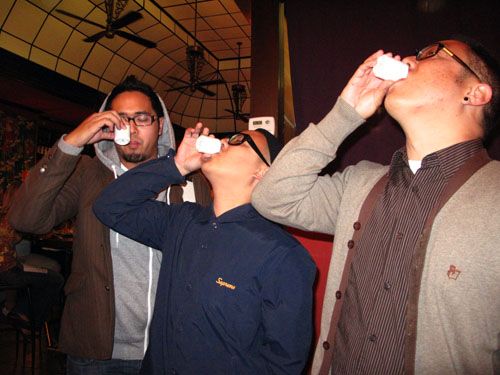 Gerald ensured that we were completely finished.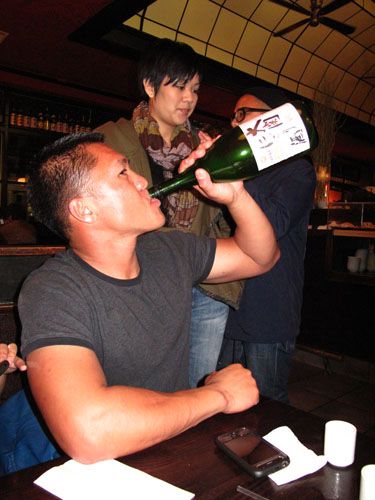 The aftermath (food)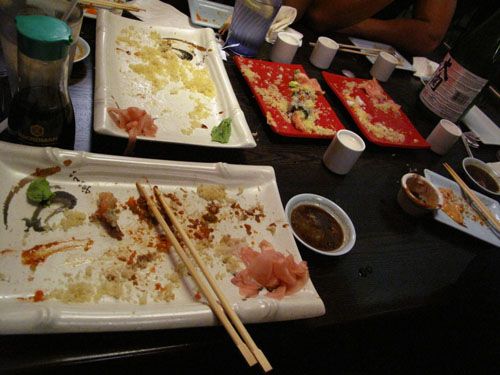 The aftermath (drink)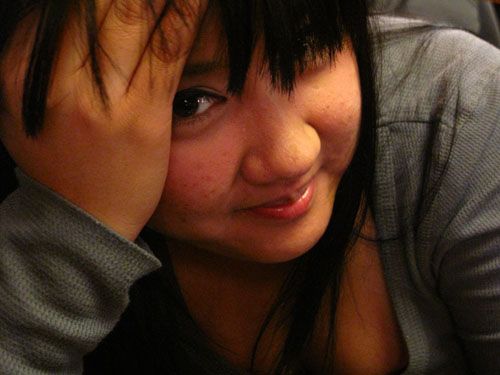 I spy Josie's new do.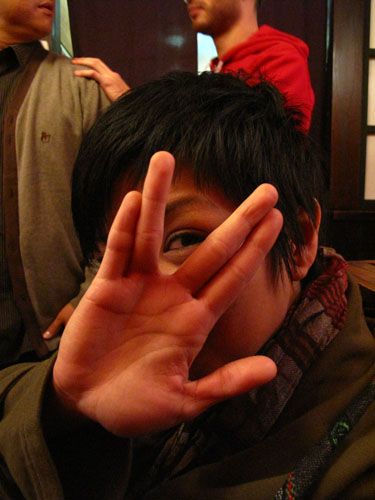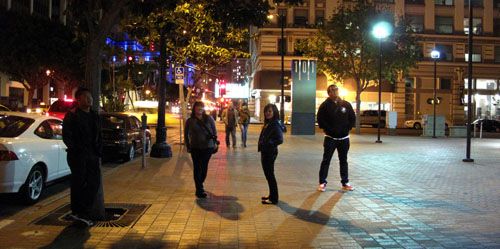 After din-din, we made our way down to TNT (Thursday Night Thing) over at MCA SD (Museum of Contemporary Art San Diego). It was my first time there, and I must say, I like the vibe, and the art was pretty cool. Unfortunately this was the last TNT until November due to our current economic situation.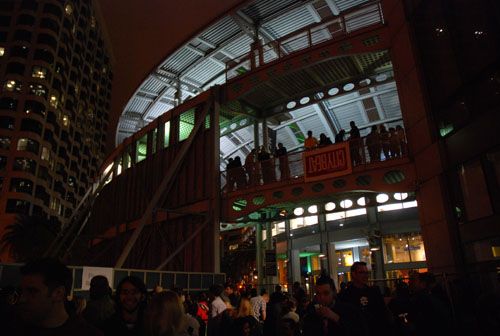 They also have performances from various bands. Here is Lights Out (I think).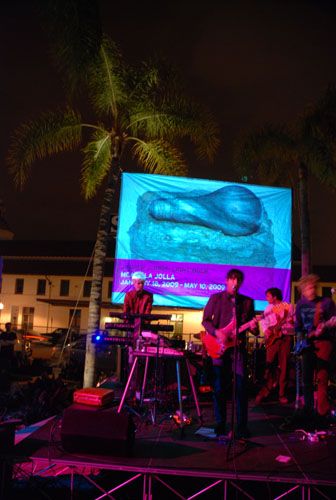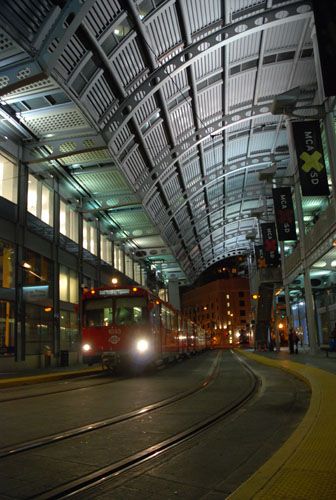 Click Here
to check out more pics from TNT.