Friday night, the peeps and I did what we do every 1st and 3rd Friday of the month...Onyx. The night started out with a late dinner at Corner Bakery. It was my first time going here, I'm more of a Panera Bread guy. But this place was mighty tasty.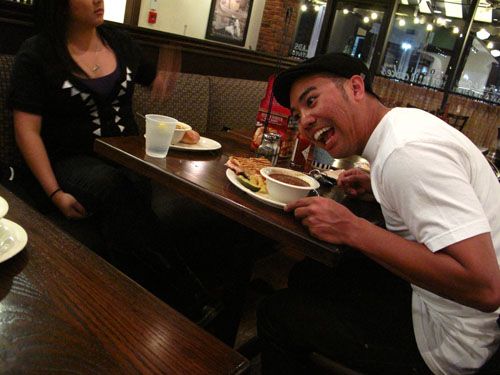 My chicken panini (I don't remember which one I got) and my fav...tomato basil soup.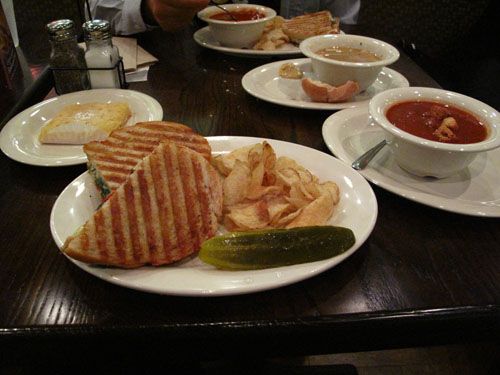 Yea, I'm wearing an LRG jacket. SO?!? It's a dope jacket, just had to get rid of all the LRG markings. haha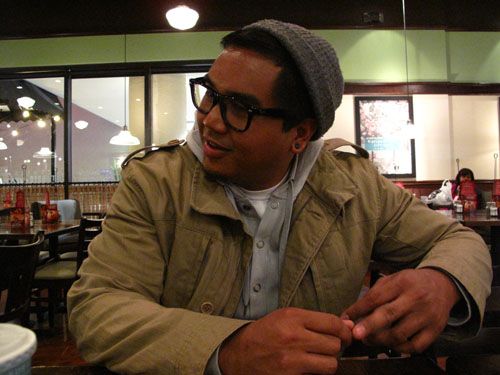 After dinner, we met up at Bumsville with Gian, Josie, and Terry.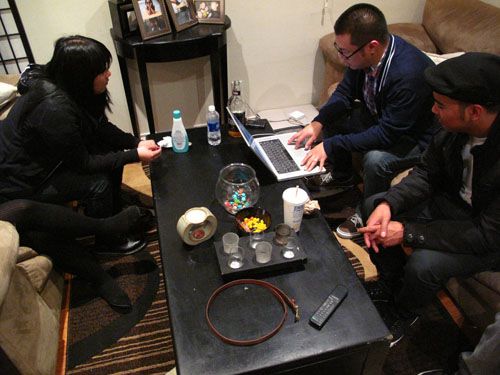 Meet Irish, Annabelle's puppy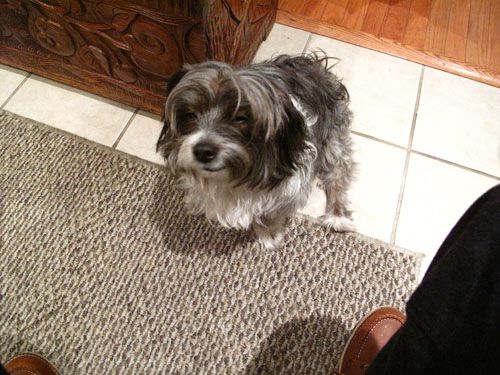 From Bums, we went downtown and parked in our usual spots by 5&A Dime. Darcy, Jay, and Garvin were still in the office just finishing up the DJ Nu-Mark/El Dorado video for 5DTv.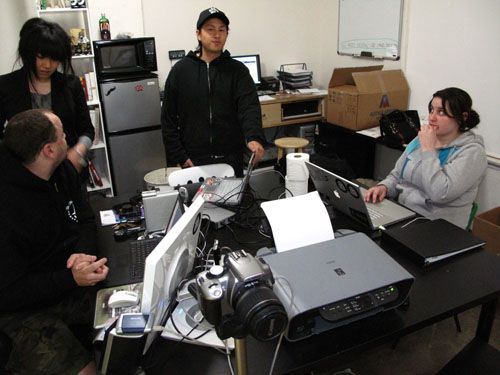 Then it was off to Onyx....edROC x Jen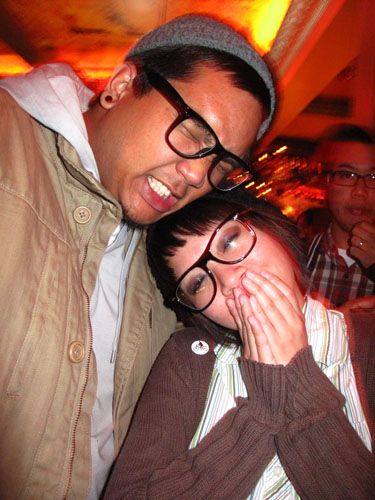 Beer makes your boobies grow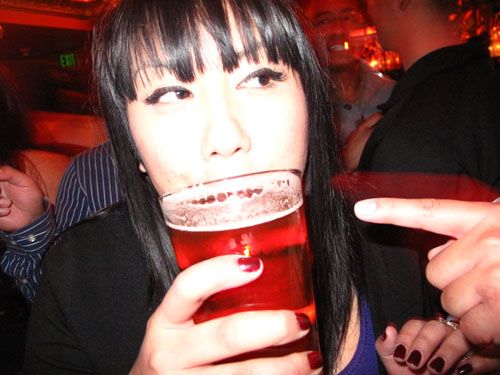 TK gives Onyx two thumbs up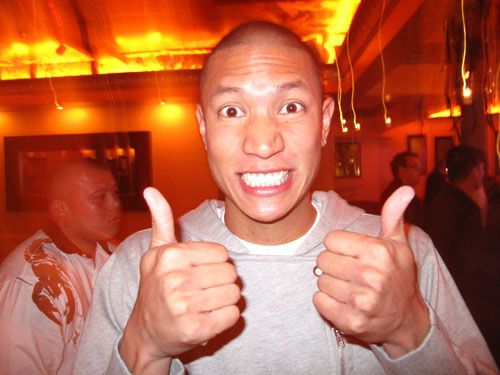 Big Willie Style (Mindz Alike)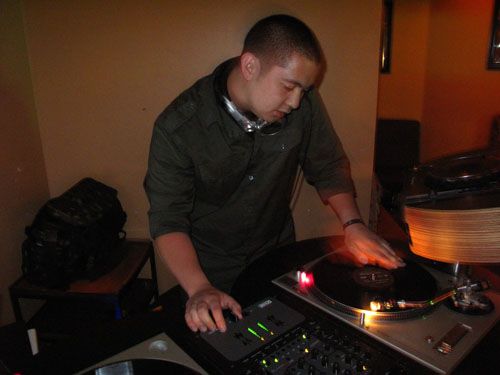 Tekniscian and Rygar rocked Thin upstairs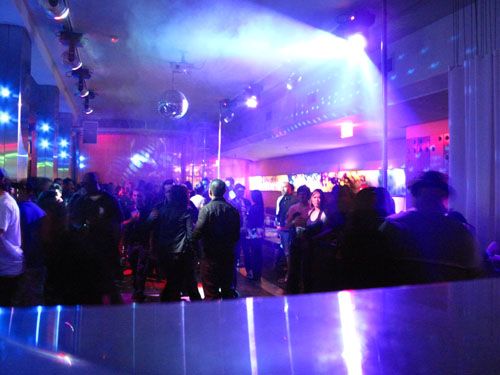 edROC x Tin x Allyn x Eric...I spy my fam Roland creepin' in the back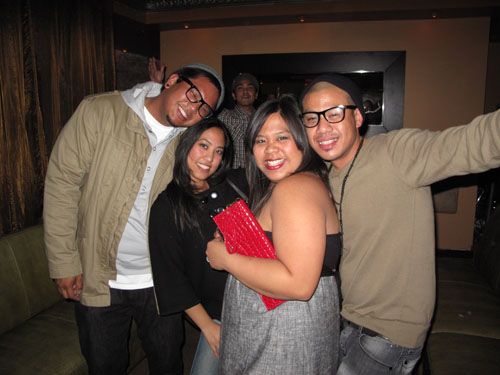 Christine x edROC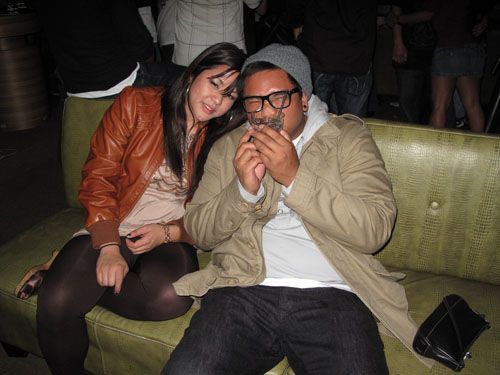 Matchy matchy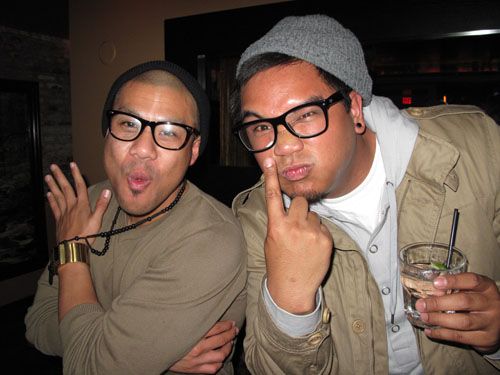 Guil & edROC of TAA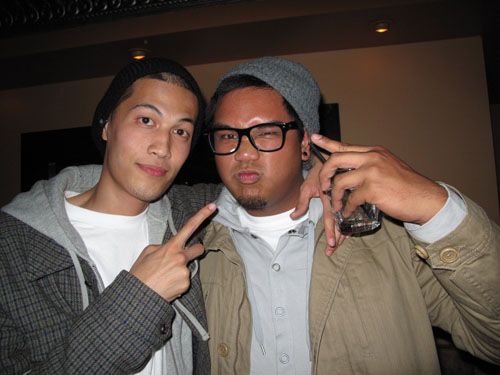 My fam, Marie...creator of Hip-Hop Karaoke, who celebrated their one-year anniversary that night. Catch Hip-Hop Karaoke every 1st Friday of the month @ Onyx.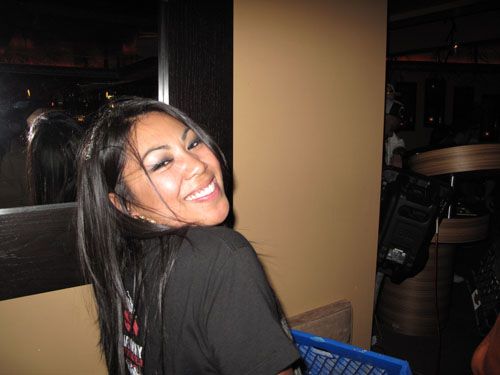 So why "Fight Night"? There was hella fights that night. One big one too at the end that involved our homie Yogi. Thank goodness everyone we love is ok. Increase the Peace y'all