So I didn't get home from Onyx until 4am, and I had work (my regular 9-5) at 8:30am. I got in a good 2 hours of sleep, went to work, got off at 5pm, and went straight to house party that I had to DJ. After DJ'ing for 4 hours, I went straight to C7 for Xclusiv's Executives Garage event, where I hung out with Julz and Yogi and we talked about future collaborative events with Xclusiv and Mindz Alike. Be on the look out in the very near future. Needless to say, I was damn tired running on 2 hours of sleep.
Working hard for the money.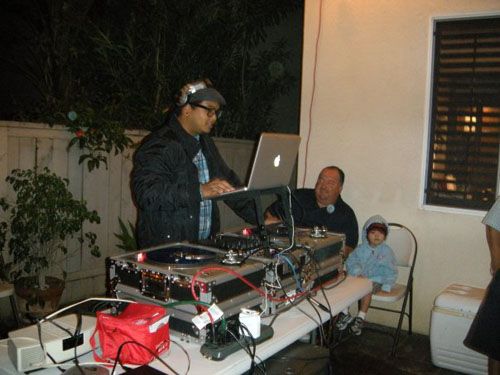 The Birthday Girl, Elsa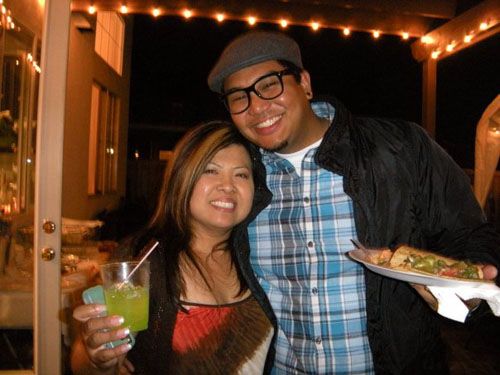 Good thing about house parties....free booze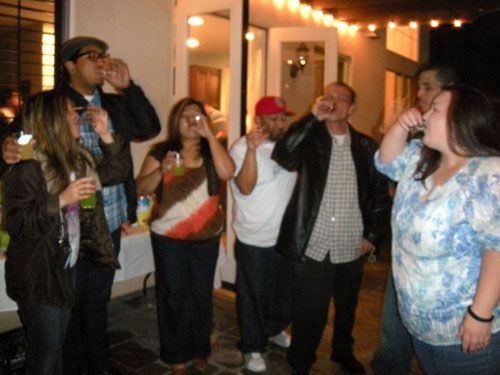 The cops eventually came due to noise complaints from the neighbors, which was my cue to leave. Then it was off to C7 (formerly known as Submission, Jade, etc.)
My old homie Elroy just happened to be C7's sound tech.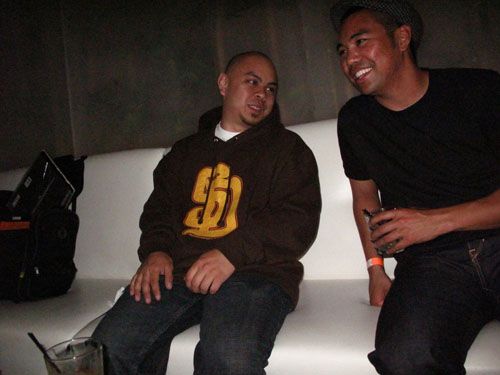 Yogi x Julz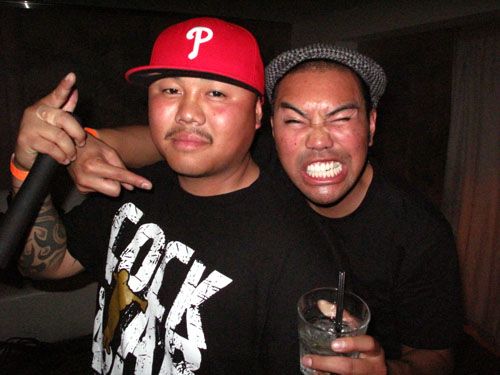 DJ Rage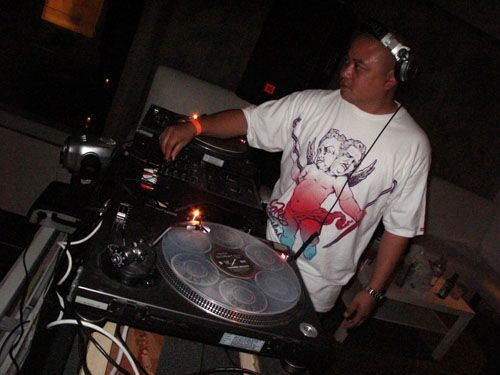 Big Daddy, old school Z90 DJ.
Towards the end of the night, Big Daddy played a lot of slow jams and R&B, which gets Julz wet. If y'all know him, you'll know that he loves to sing, and tonight was no exception.