Working in the nightlife industry, you're bound to have week long birthday celebrations at multiple venues.
Julz
is no exception to this rule. Come out, have a drink, slap him around, and put your finger in his belly button. You have plenty of options.
TUESDAY 7/20/10:
It was a good run, come join us for the final installment of Twitter Tuesdays at Rawmana Sushi Lounge inside of Seau's Mission Valley. Have a Victory Roll.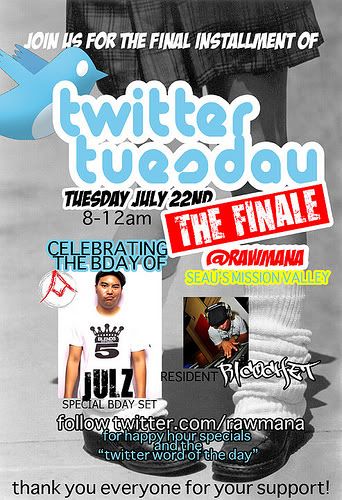 Thursday 7/22/10:
All Things Julz at El Dorado. #SiBakla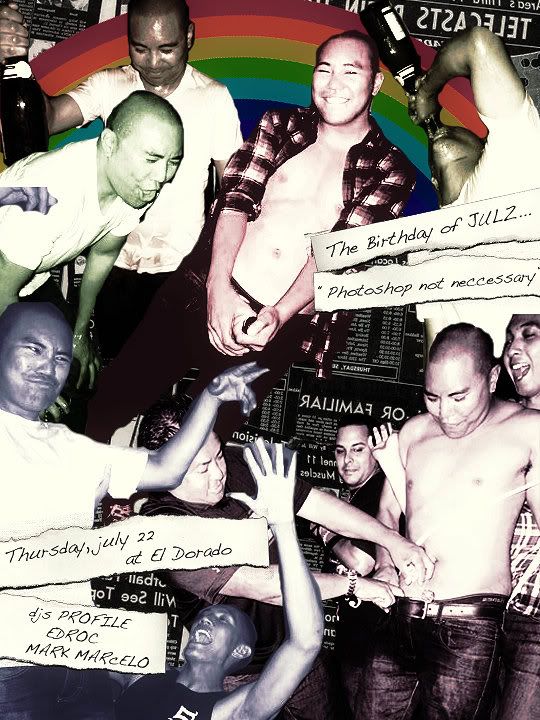 Saturday 7/24/10:
The usual Saturday night hot spot, also celebrating the Dirty 30 of Mindz Alike's Manager, Jay-G.