Thursday, July 8th, 2010: Fellow All Things Rad resident/yakuza/clothing brand owner/designer extraordinaire, Mike aka Irons, had a release party at 5&A Dime for the return of his reknown brand: IRONS.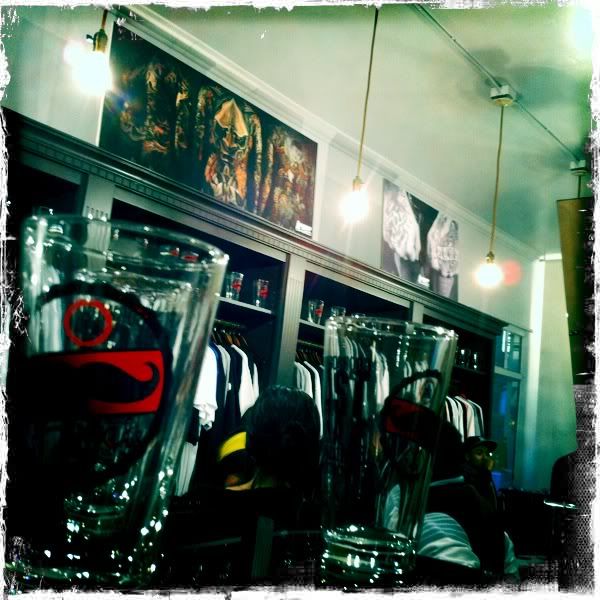 The party continued over at the All Things Rad thursday night hot spot, El Dorado. Featuring DAM FUNK of Stones Throw.
The man of the hour: Mr. Iron Mike
Peep out the
5&A Dime Blog
and the
Irons Blog
for full coverage.