Had dinner at the Riviera Supper Club in La Mesa for Jay's birthday. If you've ever been to the Turf Club in Golden Hills, or the Strip Club in Downtown, it's pretty much the same thing... you grill your own meat. That's me in the bottom left corner, bone-in ribeye. mmmm, my meat is tasty (pause)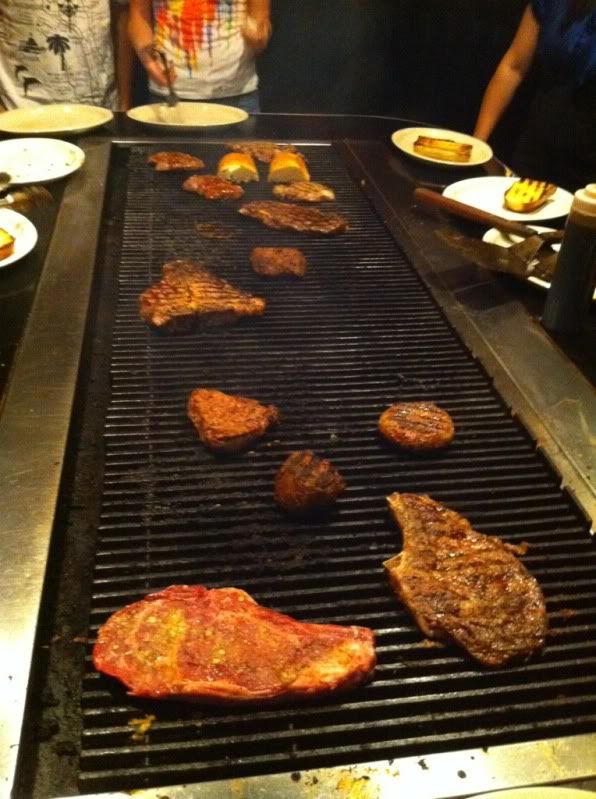 Birthday Boy aka Jay G.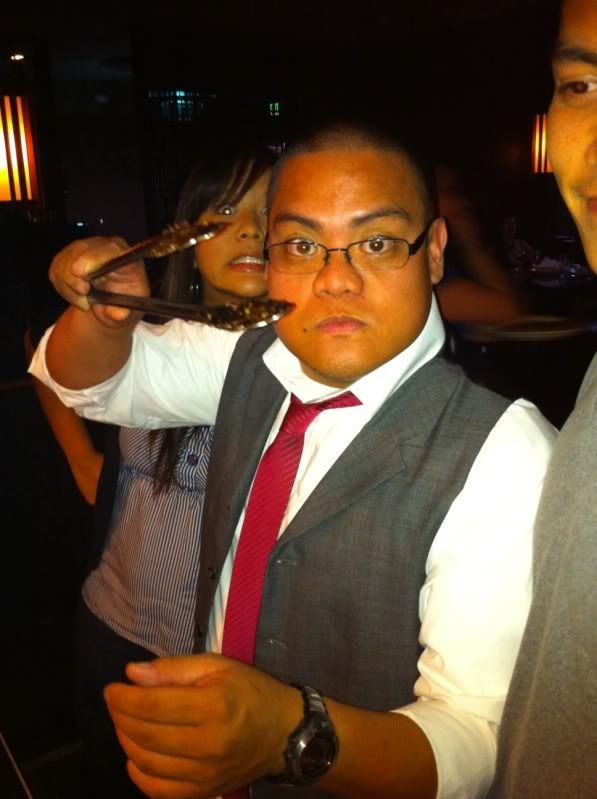 Finally got to meet Vince & Hannah's latest creation, Mitchell!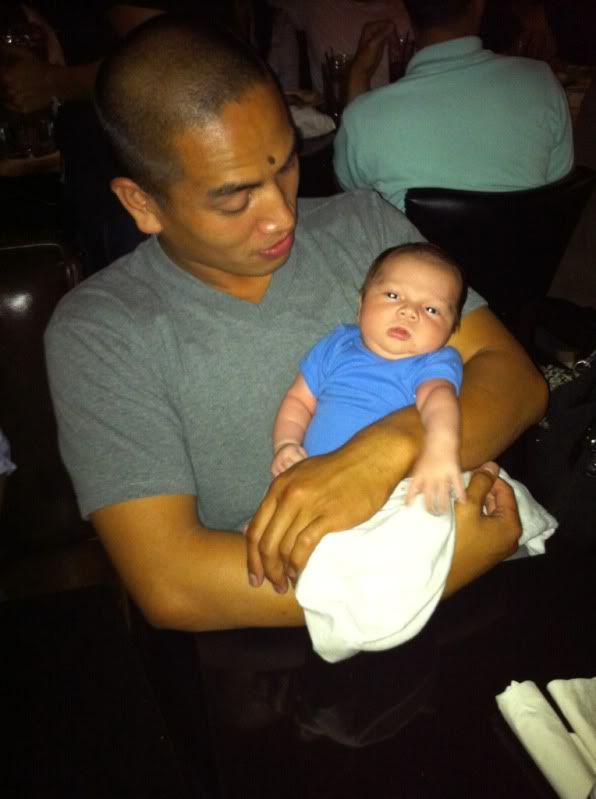 Oh dear God Julz, please don't drop him!
Looks like a lil' ol' man! This guy is livin the life, sleep > eat > poop > repeat.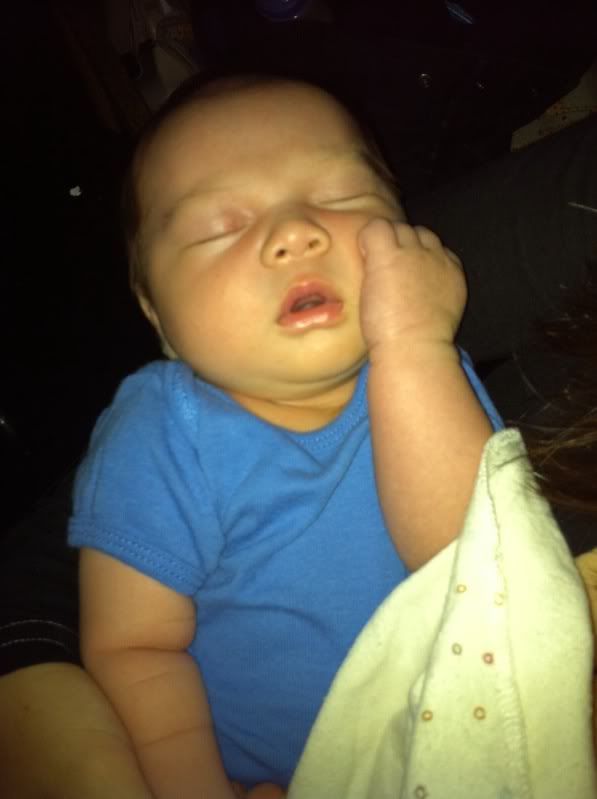 After dinner, Julz and myself had to go DJ at Confidential for the Saw 7 (there's 7 of those damn movies?!?!) party hosted by Lionsgate. The cast and crew were there earlier in the night, and were SUPPOSED to return to party, buuttt, well if you came out then you know how the night went.
So after my set we took a lil trip to peep out the new gaslamp spot, Analog. It's a pretty dope spot, and their sign doesn't lie, they pour STRONG DRINKS! They have a large selection of tall cans, which includes OE, PBR, and....ST. IDES!!!! I haven't had one of those since high school.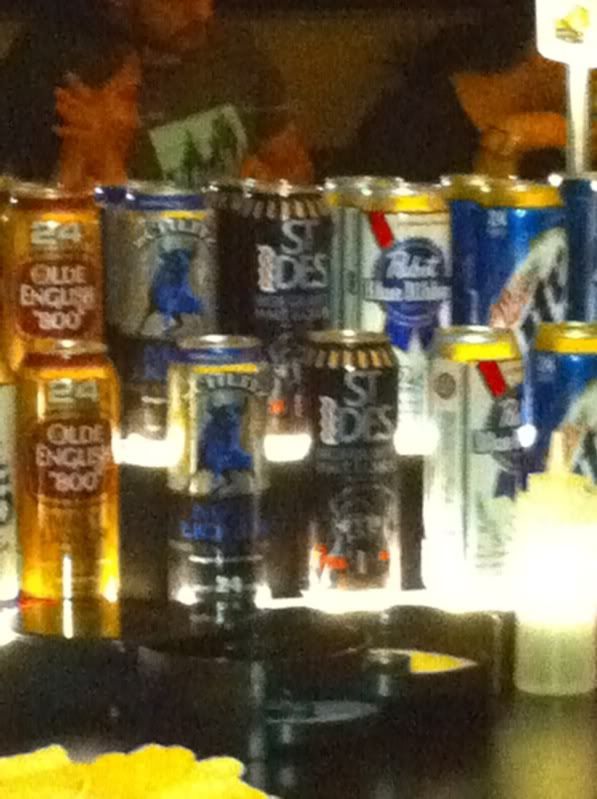 This is what I drank. Some sort of Mai Tai what-cha-ma-call-it. It was pretty damn potent!