Hit up the Shabu Shabu House on Convoy for some good eats. It's like 3 meals in itself. Very delicious, and comes highly recommended from yours truly =)
First your start off with a plate full of raw stuff (meat, veggies, tofu, etc.)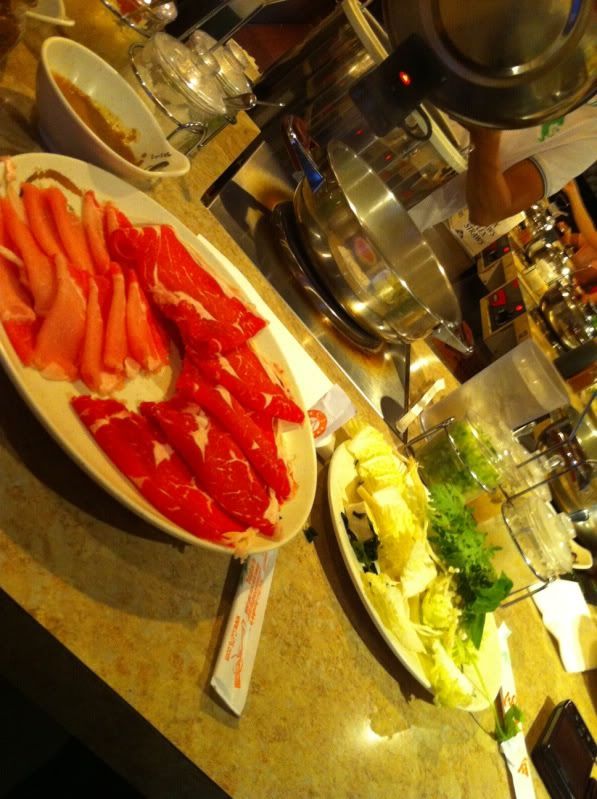 Toss errthang into a pot of boiling broth.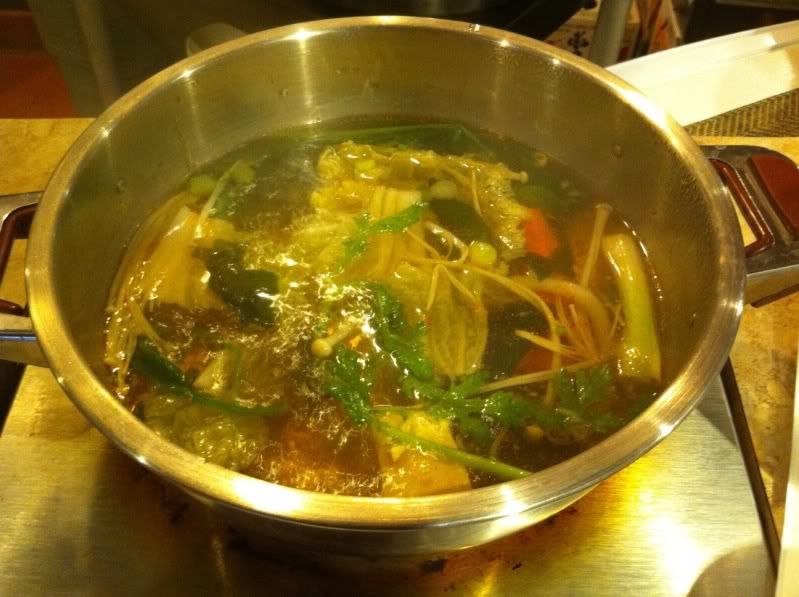 Cook the meat quickly (about 5 seconds for the beef)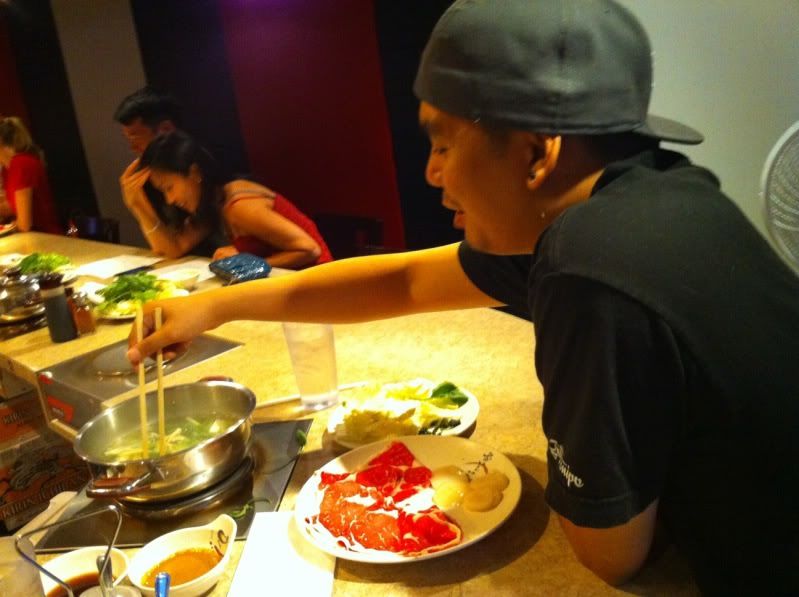 Consume cooked meat and veggies with sauces and rice provided.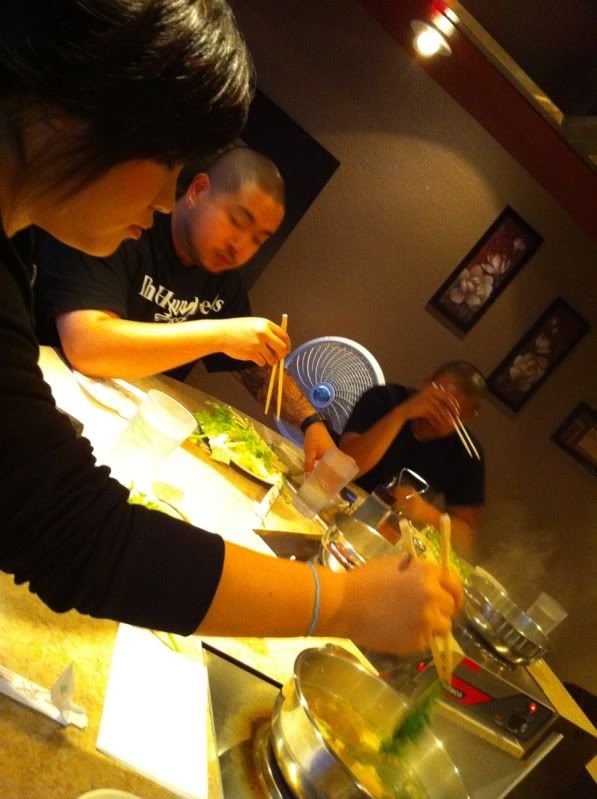 Finish off remaining broth, veggies, and meat as a bowl of soup with udon. (best part)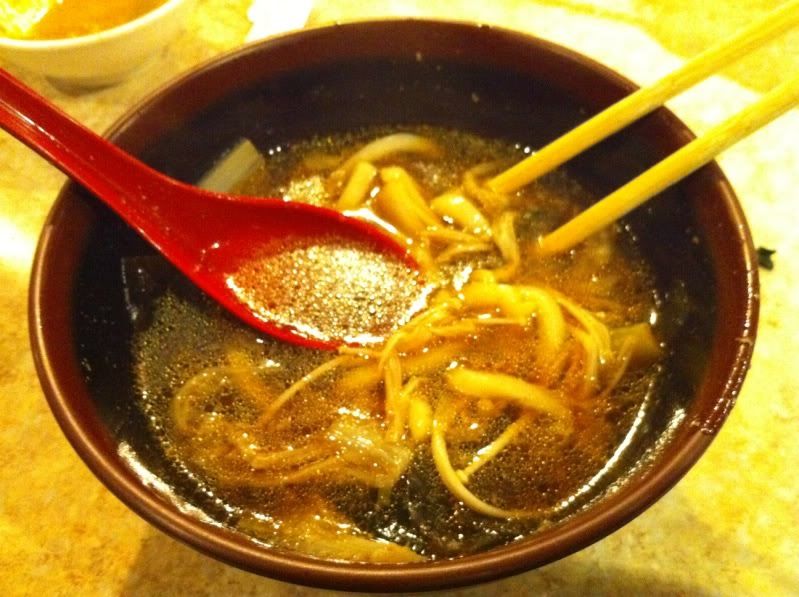 AND wah-lah! you have just Shabu-Shabu'ed.
Our server taught us a new drinking game called "Titanic". Basic principle, who ever sinks the shot of sake in a cup of beer must down the glass. Of course Julz and myself had to try it. Peep out
Hannie's Blog
for our demonstration video.