Starting Sunday there will be plenty of Memorial Day activities for you all to partake in.
First: Sunday evening 6-8pm, come to the Beat Freaks in-store appearance at 5&A Dime. Located on the corner of 8th & G st in downtown San Diego. Free food, and free raffle giveaways.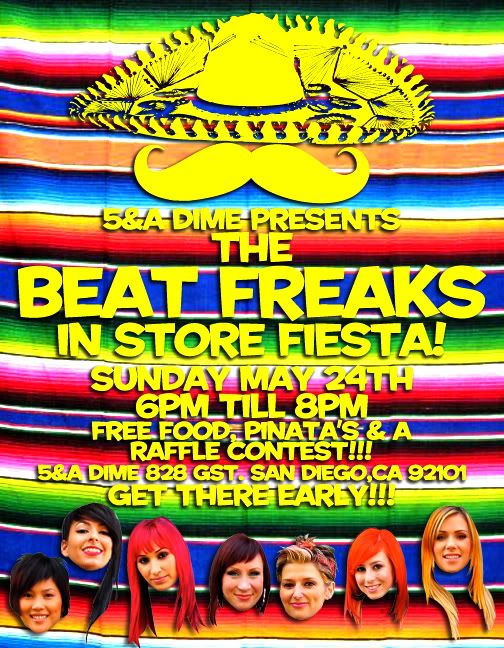 Second: After the in-store meet-n-greet, Join Victory Nightlife as we present our newest endeavor "BLOCK PARTY" at House of Blues in Downtown San Diego. Doors open at 9pm. $10 pre-sale tickets are available for purchase at 5&A Dime, Ticketmaster, and the House of Blues box office. Featuring performances by ABDC's Beat Freaks & Strikers All-Stars.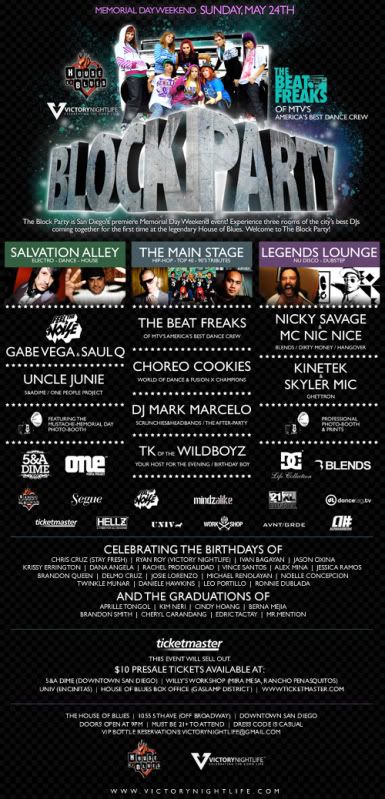 Third: On Memorial Day, join Victory, 5&A Dime, Mindz Alike, 21XL, Usual Suspects, and TAA for a huge BBQ.