Last Friday I decided to have friends over, just because.  No special event, no birthday, nothing of great significance other than wanting to spend time with good people.  Not as many people came as I thought were gonna come (FLAKERS! haha jk, I still love you all), but regardless we always manage to have a good time.
Klev stopped by Mitsuwa and picked up 3 bottles of Nigori....Cold unfiltered sake, yummy!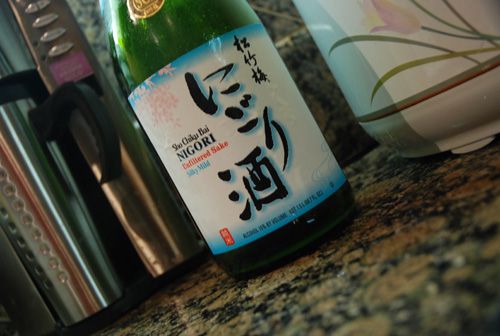 Hanna!  3/4 sleeve for a 1st tatt is pretty tough.  Compliments of
Body Marks
J-Time (Mindz Alike) and his new do.  If you know Josh, you'll know he had hair down to his a$$.  I can't believe he cut it off, but he did do a good thing and donated it.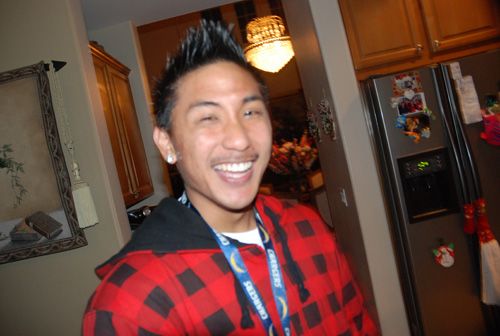 I guess my desktop computer has become the "Nipple Photo booth".  I always end up with a nipple on my desktop.  Thanks ColCol