Sunday I hosted a Super Bowl BBQ at my pad. The majority of us didn't care too much for the game, although we watched a good portion of the game. Especially in the final few minutes of the game when it got really exciting. I always root for the under dogs, and unfortunately the Cards weren't able to pull of an upset. But we sure did have a good drunken day. Klev and I sort of went out of control when we went to the grocery store before hand. Together we spent about $90 and got burgers, hot links, lasagna, margarita ingredients, ribs, chicken & feta sausages, and maybe a few other things that I forgot about. Thanks to everyone that came out and contributed. Especially Gerald for those tri-tips. See more of my pictures, as well as Judy's pictures on my
Flickr
.
Since the majority of my peeps that came out were DJ's, I had my studio/booth set up for everyone to session and practice. Here's Klev warming up the tables.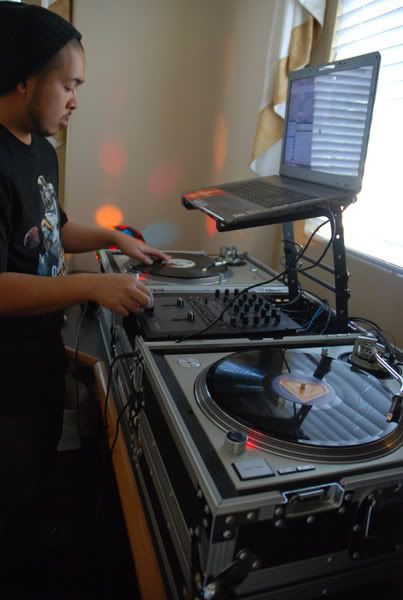 Friday, before Yogi's party at Deco's, we hit up Min Sok Chon for their bomb yogurt soju. This time we sat at the bar and saw how easy it is to create that yummy concoction. Judy hit up our local oriental market and picked up the ingredients. It came out exactly the same!!! Yum! Good job babe.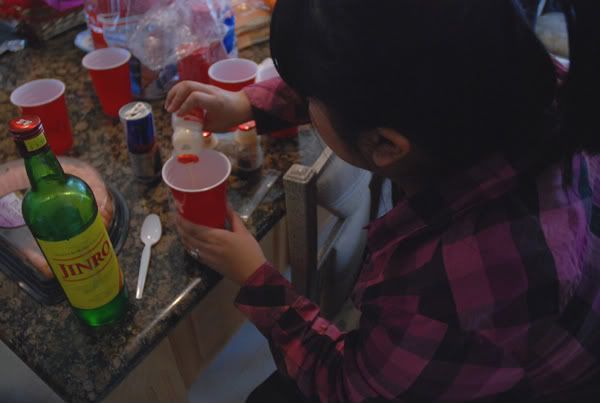 Damn smokers.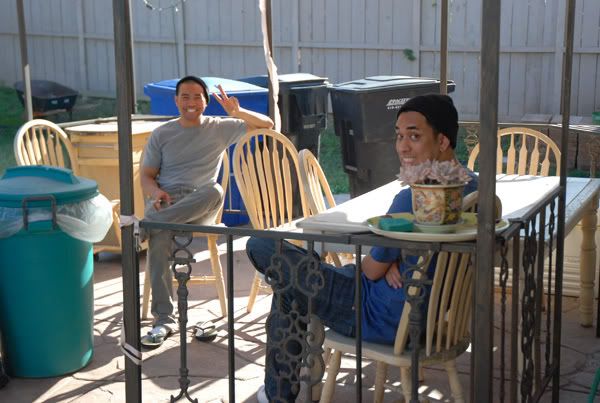 A round of yogurt soju shots courtesy of Judy.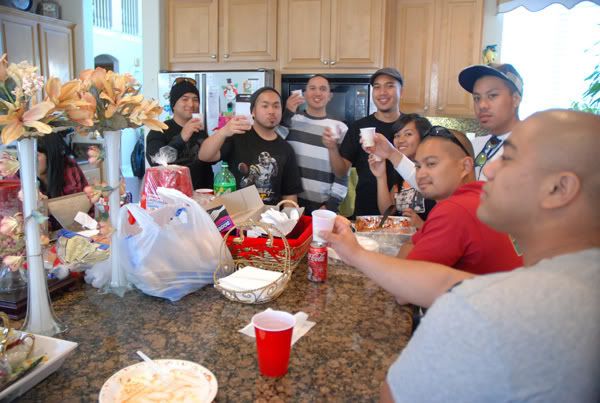 Julz is used to this position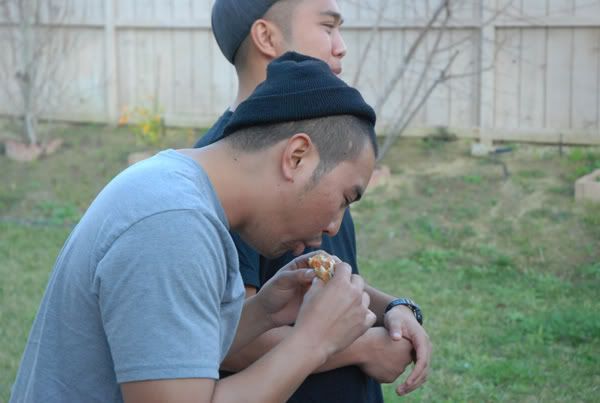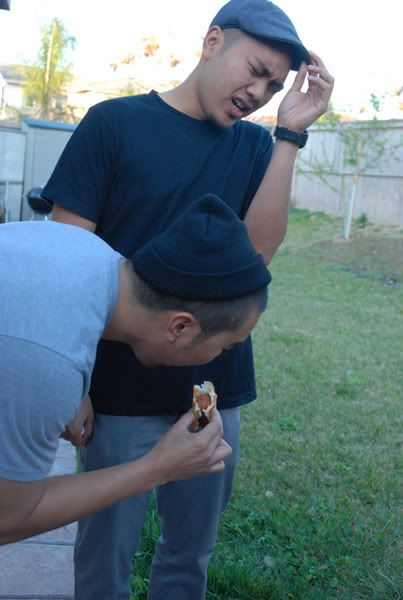 Some of the fellas starting a rousing game of beer pong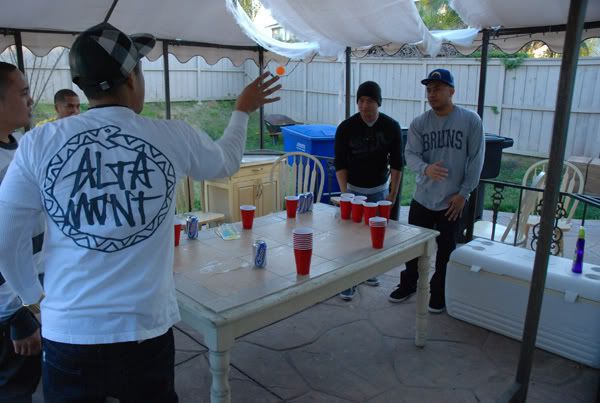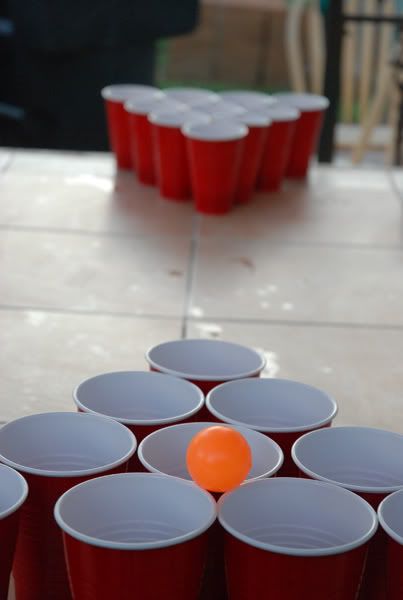 Bangin' Body Vince aka Col2 making his specialty, grilled flour tortilla with cinnamon and condensed milk.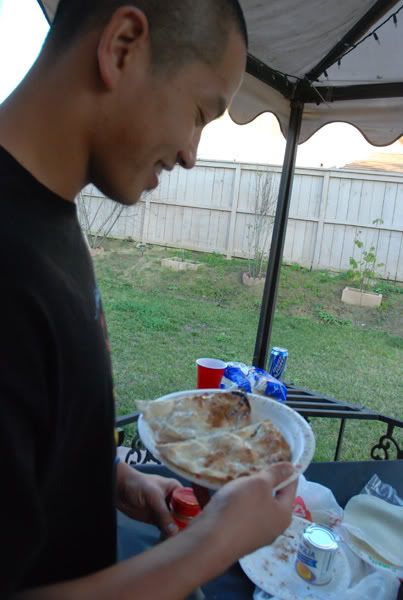 Julz sessioning. I couldn't get a clear shot of him because he's so malikoot (sp?)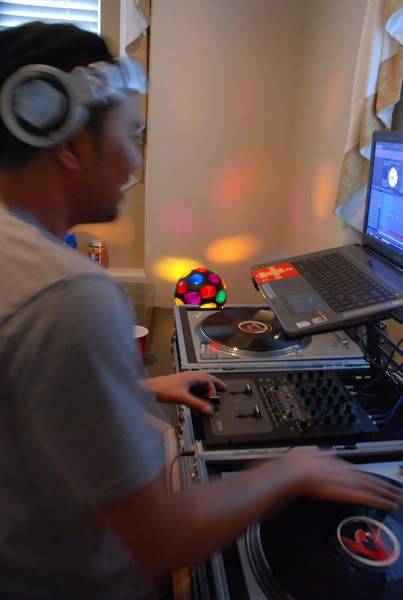 After they finished playing beer pong, they decided to do a shot of beer every minute for 60 minutes. They only lasted 23 minutes.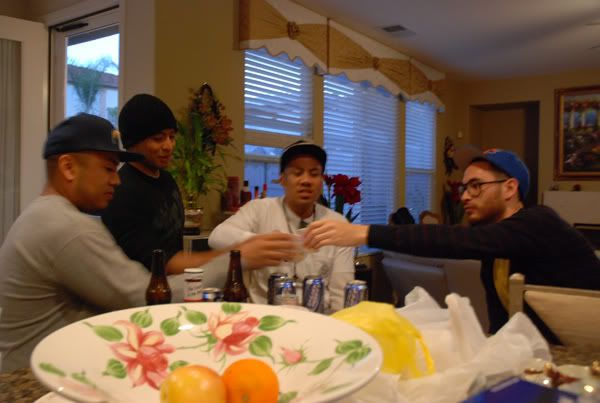 My Margarator was putting in overtime on Super Bowl Sunday.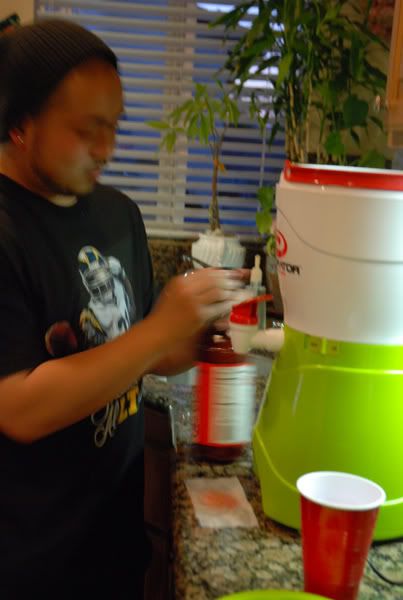 Thanks Cha and Gerald for picking up ice cream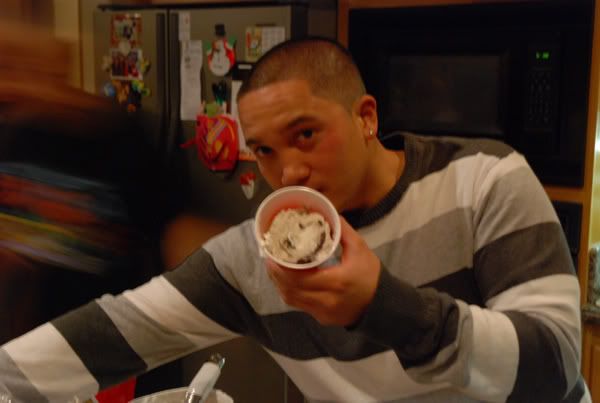 Mark Marcelo killin' it on his session, and showing us the dope ass 1.9 beta. I gotta get it.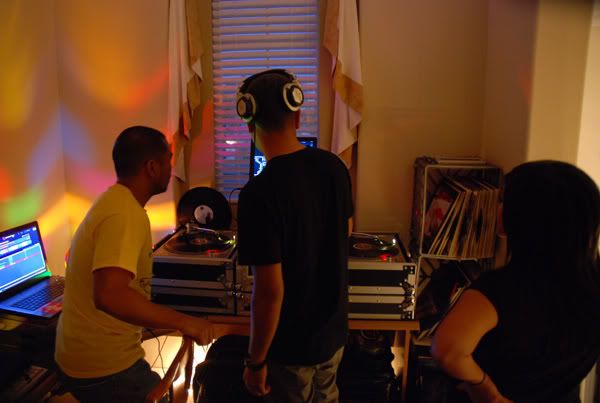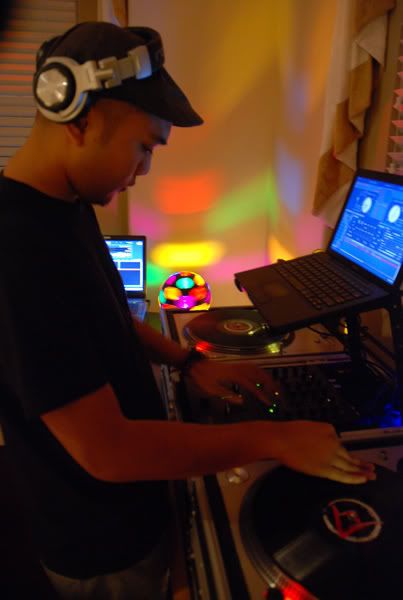 This is how exciting the 1st, 2nd, and 3rd quarters were.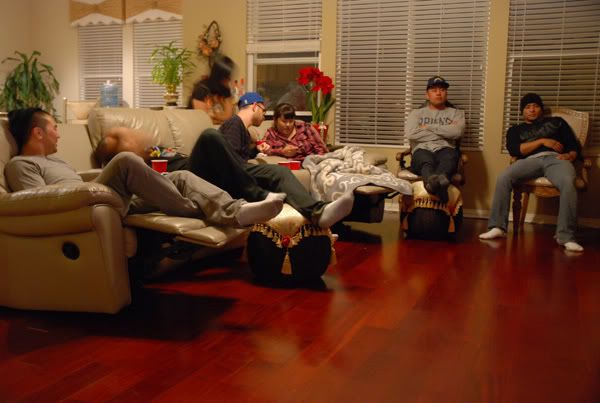 Errolonious Monk taking a snapper napper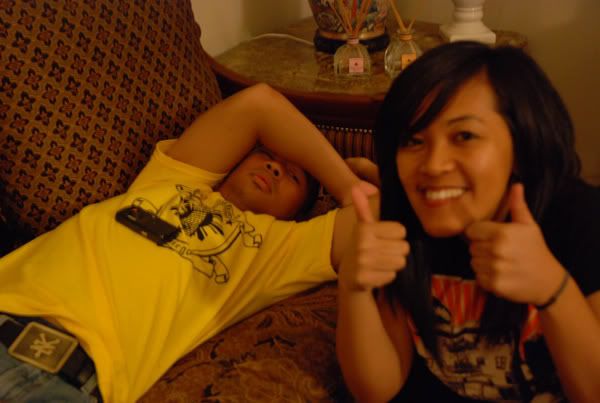 Cha, Judy, and Damo were playing Word Warp on the iPhone for a really long time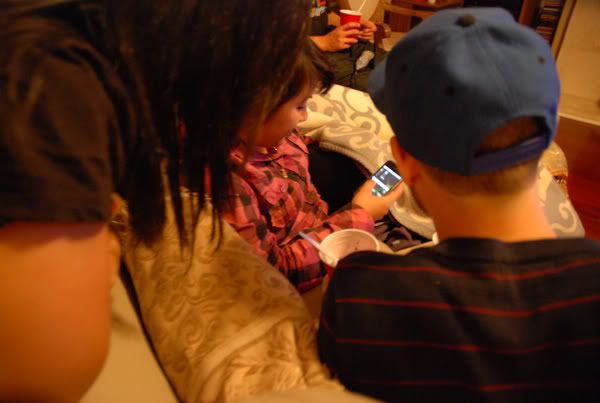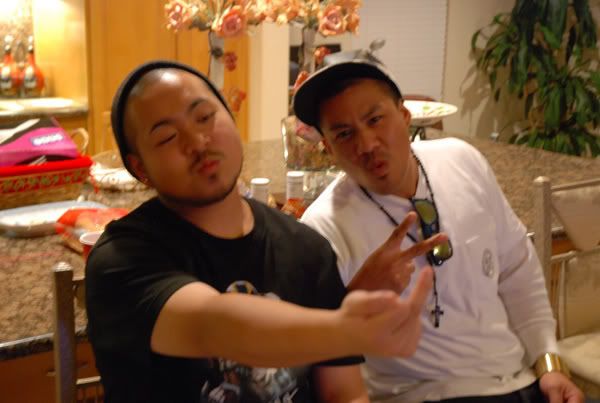 Note to self: Cheap tequila = really bad headache. Thanks Damo and Cha for tucking me in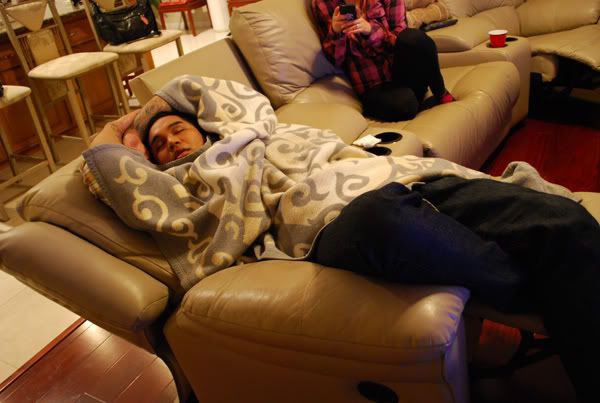 What was going on while I slept. Losers had to take a shot of crown.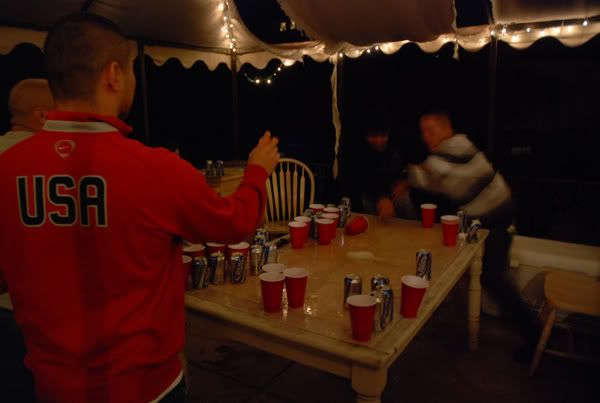 Julz team lost, so after his shot of crown he blessed my floors with his lunch and dinner. THANKS JULZ! He did clean it up though. And thanks again to Damo for cleaning off my Hundreds Johnsons. THANKS AGAIN JULZ for almost ruining my kicks! haha j/k, love you Julz.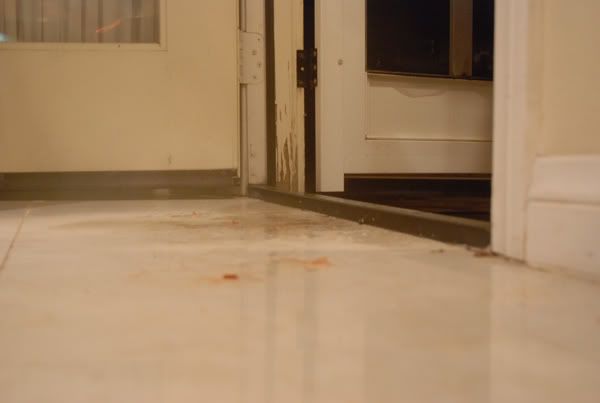 Julz also got it all over his shirt, which led to his naked body again. luckily he had a jacket.