Sunday, after the So Real Cru meet-n-greet at 5&A Dime, Julz and I headed over to House of Blues to prepare for Club Massive. Check out all the pics from the event at the
Victory Nightlife
website and on my
Flickr Photostream
.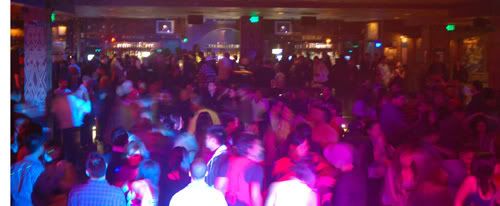 I had the opening set, which meant no picture of me because no one was really there yet.  But 2nd up was DJ Virus.  You can catch Virus every friday night at Jazzy Fat Nasty at Bar 923.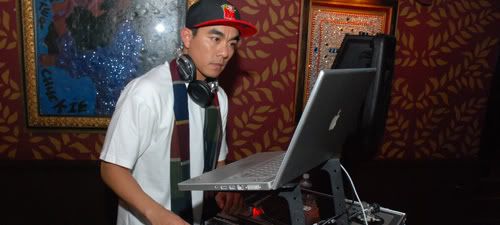 I even ran into my old friend Abie. I haven't seen this girl in a hot one. Good to see you Abs.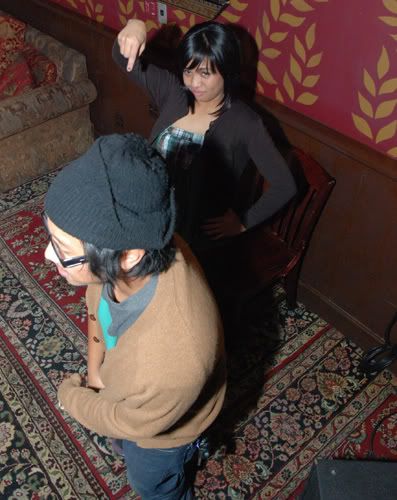 DJ Kiss of NY is so HOT.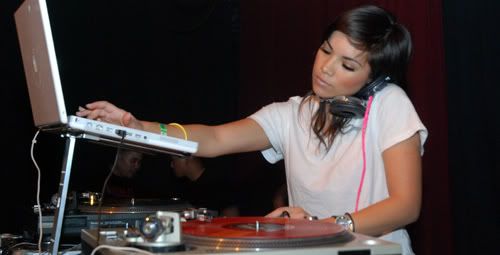 So nice, I had to show her twice
edROC x Jackie of So Real Cru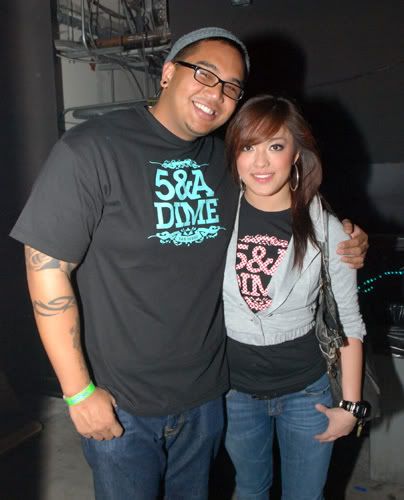 I dunno who this chick is, but I thought her attempt at being sexy was kinda funny.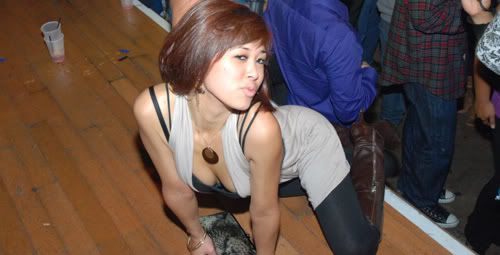 No disrespect to the Go-Go's, but wow! She hooked me up with a little spreadage of the cheeks.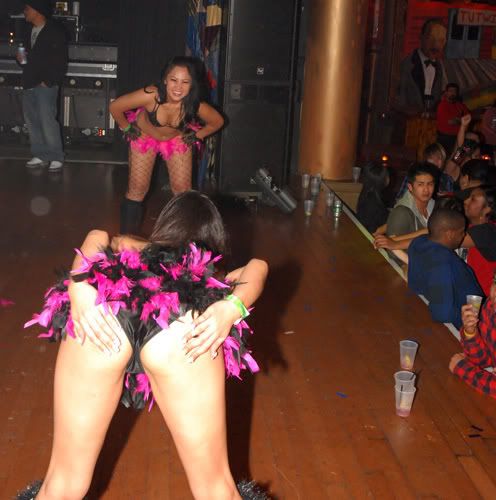 So Real Cru warming up backstage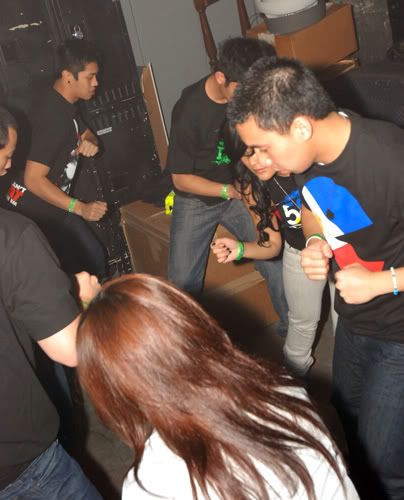 Jackie showin' 5&A Dime some love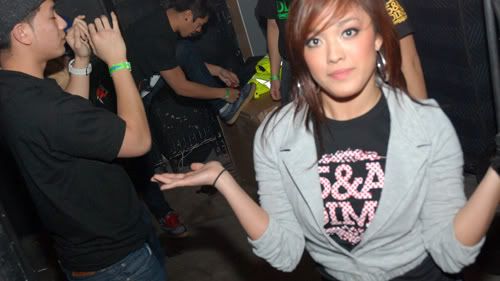 "Just Dance"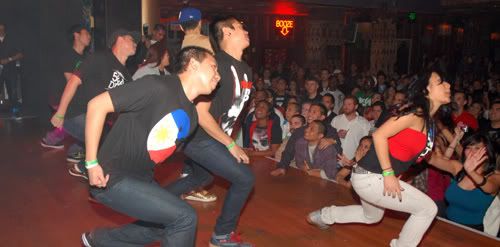 Everyone in the Cru was reppin' 5&A Dime with their tees. Good looks on the support. Pick up your tees at
5&A Dime
.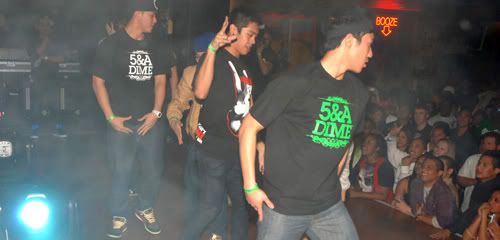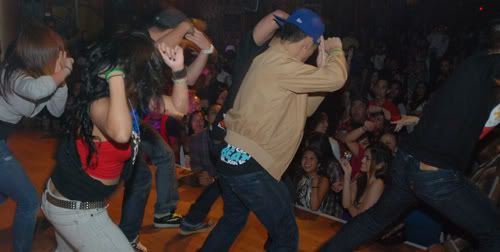 Getting their shine and greeting their fans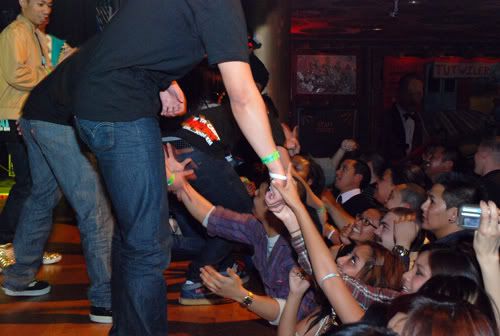 The three hottest girls at HOB, Jackie x Ailyn x DJ Kiss...by the way, tattoos on girls is SO hot!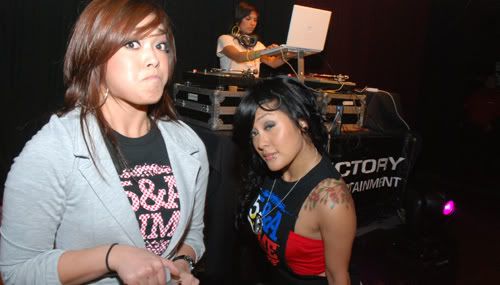 Mark x Pat of So Real Cru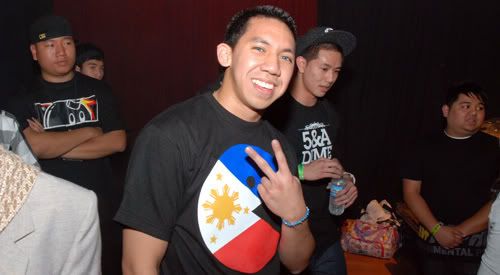 Timmy x Eric x Michelle x Camille x Cynthia
I spy Bin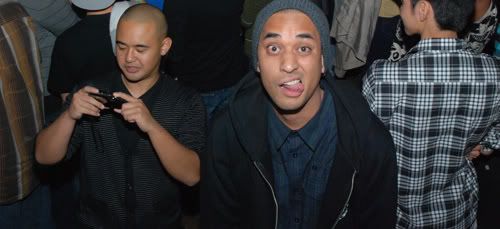 Isn't she lovely.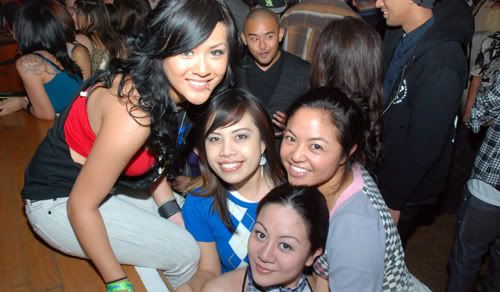 Jackie x Fashion Forward TK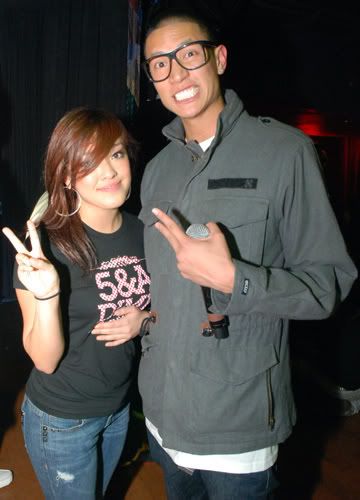 Of course I did. You can never have to many pics with Ailyn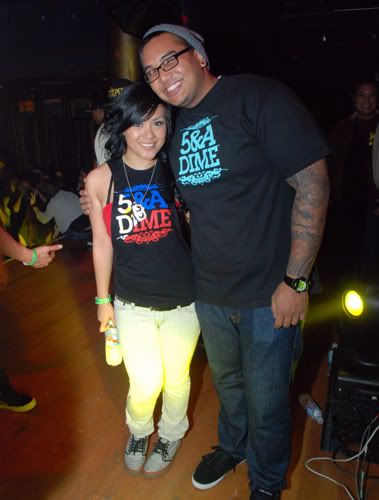 Redmond x Ailyn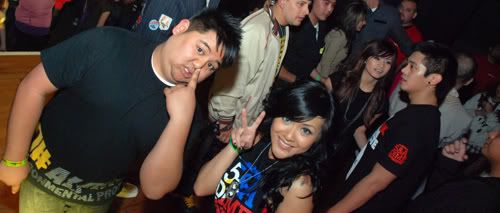 Who's Bigger?
I kinda like how this picture came out. I'll call it, "Lost in the Club"
Rob Grimmes...I spy a Philippine 5&A Dime tee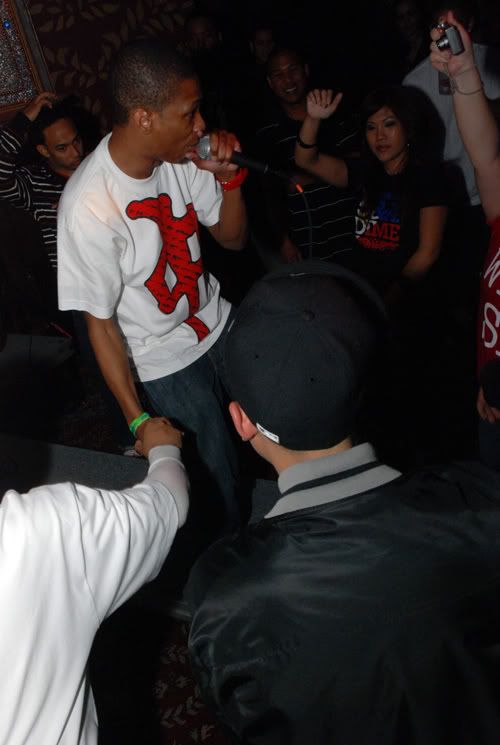 Shutter speed 1.6 + aperture @ 3.5 + colorful light = cool looking 3D effect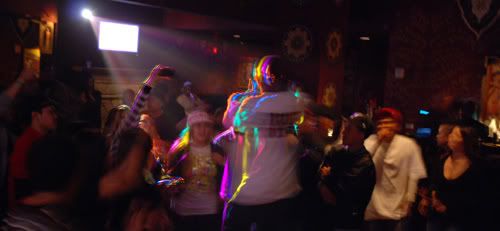 Lovely ladies Camille, Michelle, and Cyn
My buddy Michelle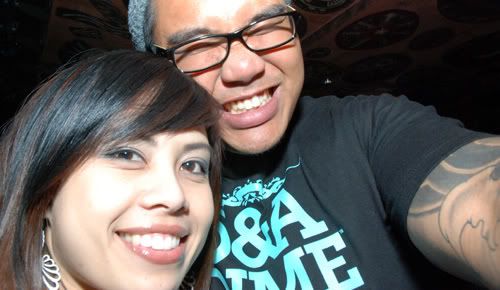 whoa, picture speaks for itself
Julz closing out the night in the Legends Lounge