Since i've been living on my own for the past couple of weeks the house has gotten a tad bit lonely, and since everyone had such a great time at my Super Bowl BBQ I figured why not liven the place up and have some peeps over for a good ol' fashioned drink-up.  Thanks to everyone that came out to keep me company.  I had such a great time that I don't remember shit! haha.  I just remember it being loud as fuck.  From people playing rock band, to DJ's rockin' the tables, to just mofo's getting hella drunk.  There was all kinds of noise going on.  Good thing I closed all the windows.  From what I was told, you couldn't hear shit outside till you got right up to the front door.  Check out all the pictures here on my
Flickr photostream
.
JenJen, one of my BFF's.  I haven't seen her for a month, and she's leaving for VA for a month!  We had a lot of catching up to do.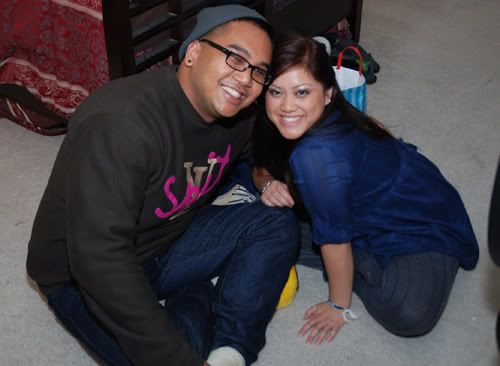 BJ x Jed x Cha x Gerald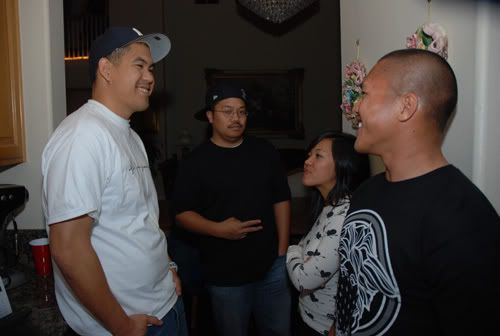 Akrite x Flex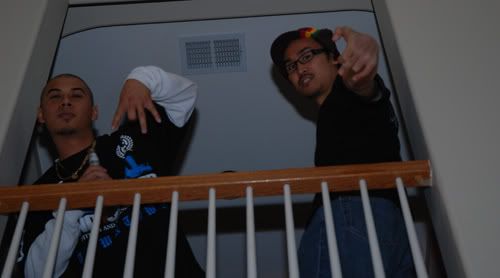 Bazooka Joe in the mix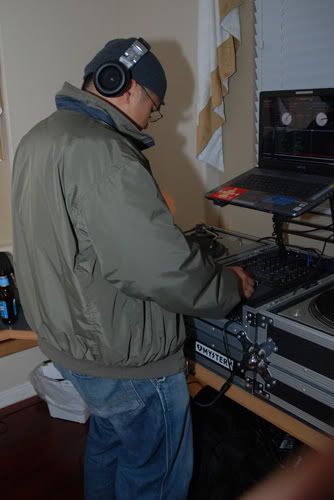 My babe Judy just dropped a deuce in the bathroom, which explains her facial expression.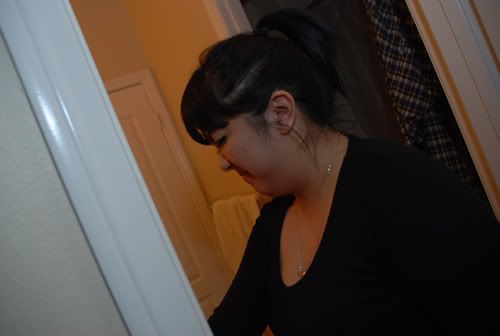 Peek-a-boo, I spy Joe of Avnt Grde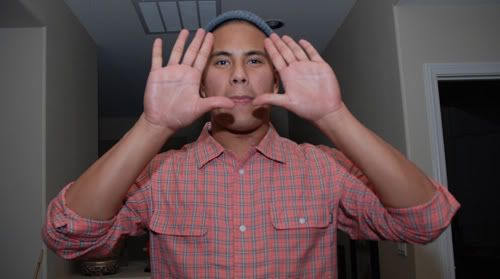 Col2 x Babe and her sexy face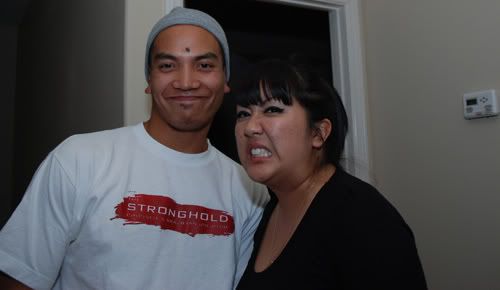 Bangin' Body Gerald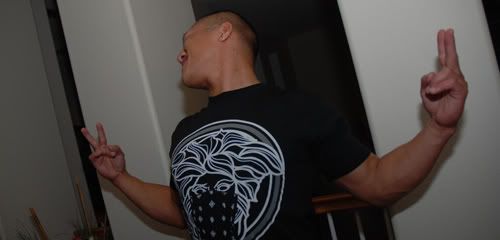 Big Gee reppin' that Team Skittles aka Team Thrust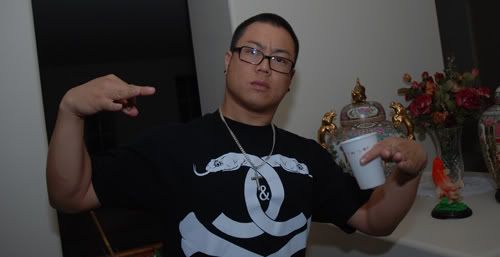 KJ x Josie doing her stand up bass impression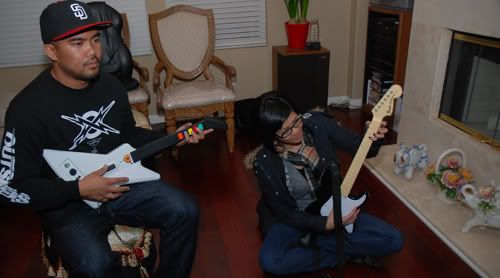 Cindy x Felli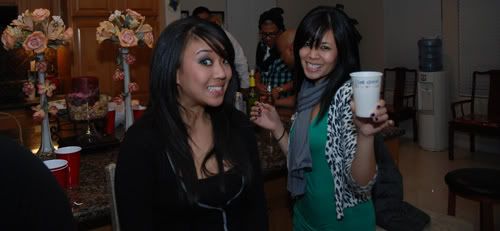 Babe is always playing on her iPhone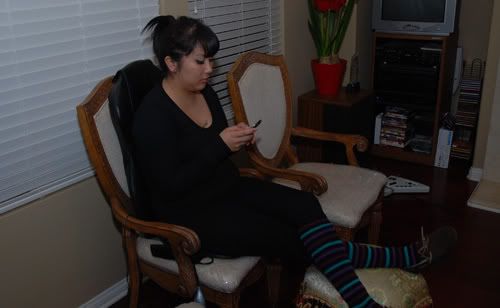 Eric doin' his Super Crew impression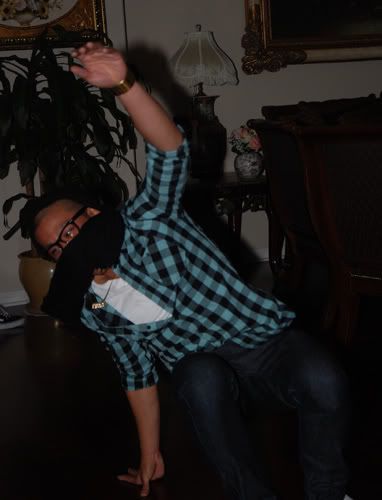 imme-lonious x errolonious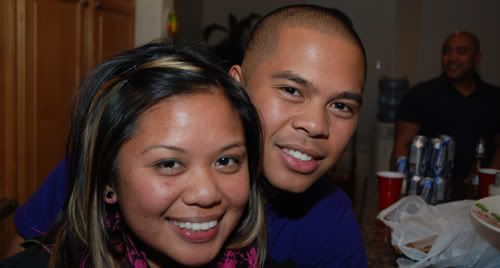 RDub x J-Time x Cha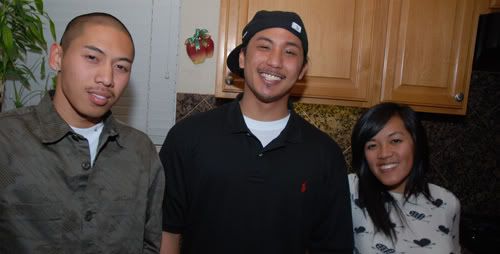 Ooohhhh, i'm telling Josie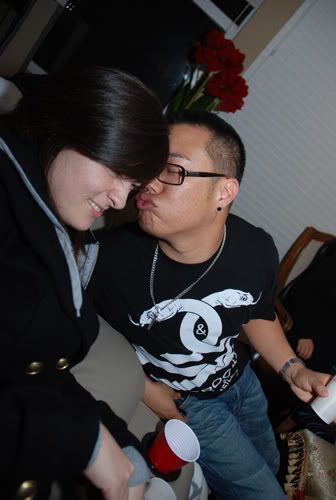 I have a pretty extensive collection of footwear, including dope ass slippers. Here's Gian and Guil rocking two of them. I had on my favorites, Homers.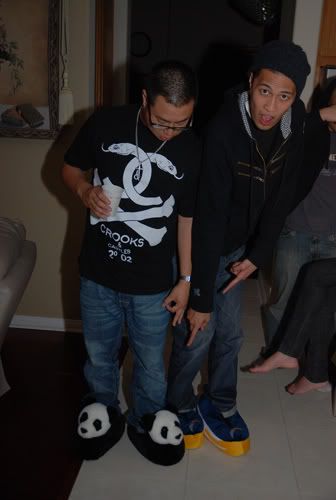 edROC x Felli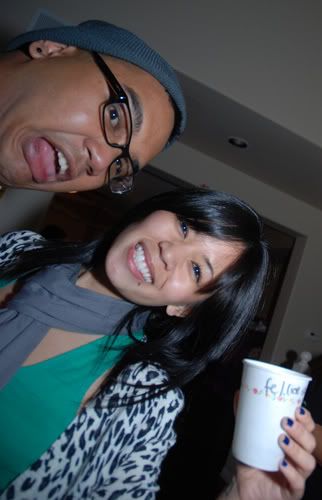 Northside peeps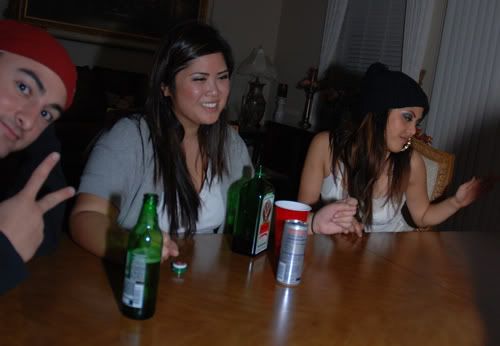 Who's #1? Why does everyone feel the need to flip off the camera? I'll admit, i'm part of the guilty party as well.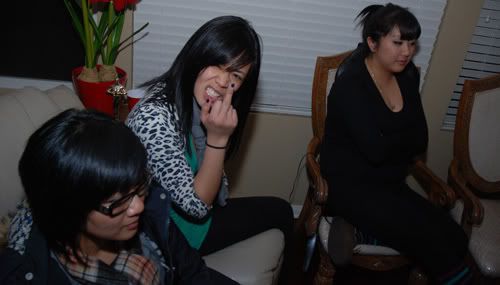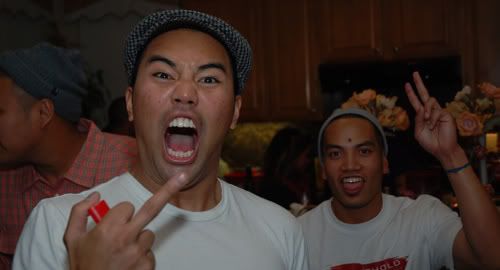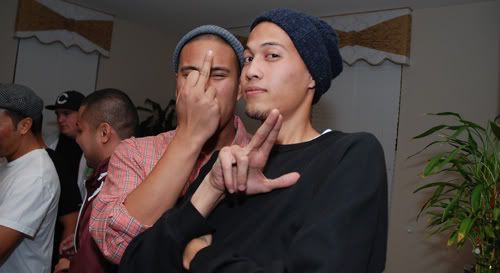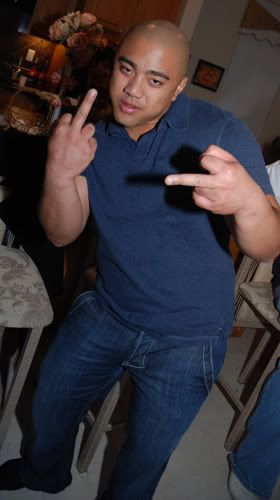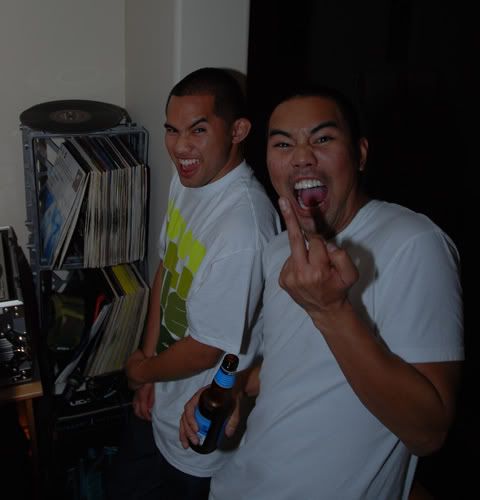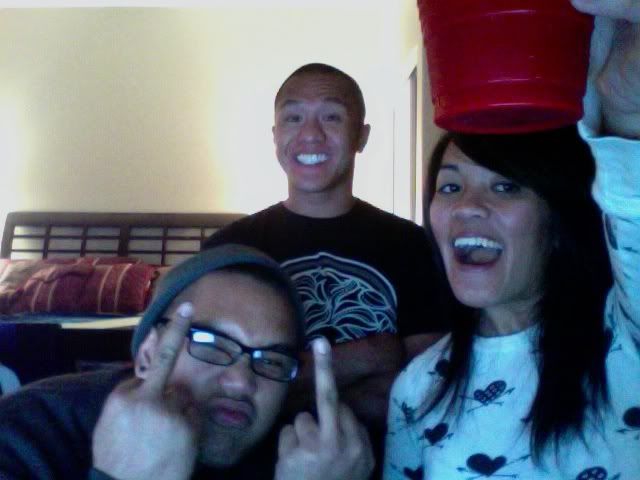 It's SEXY FACE TIME!!!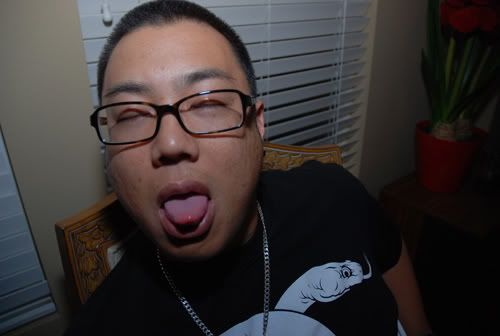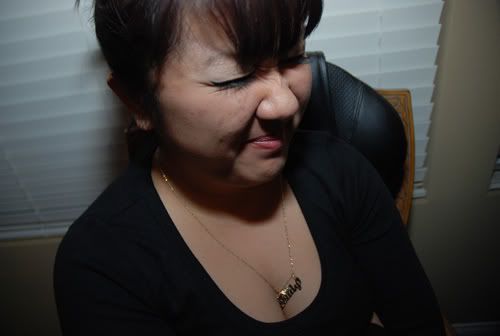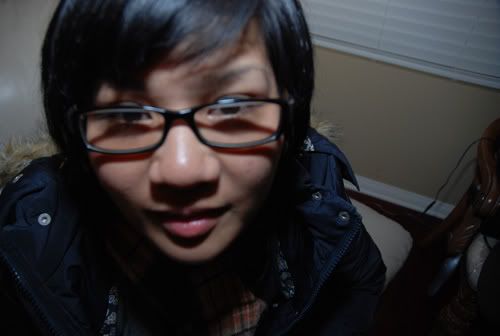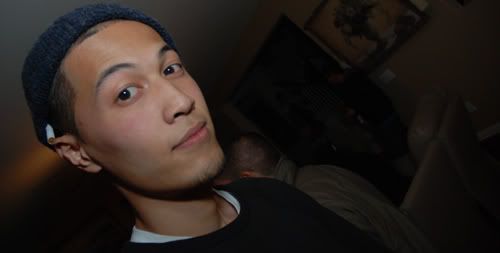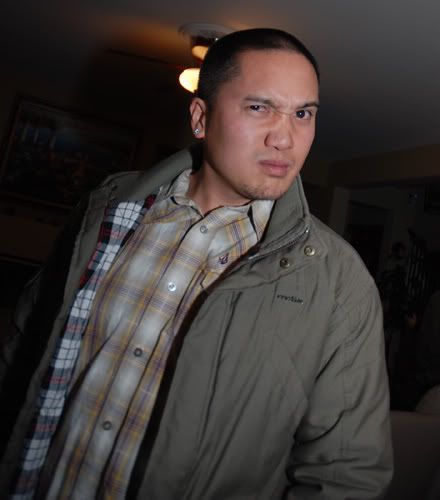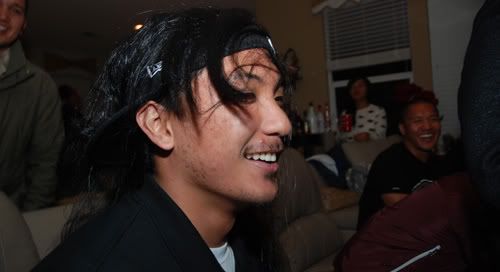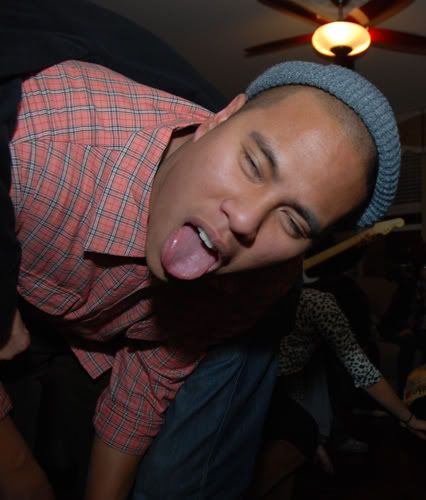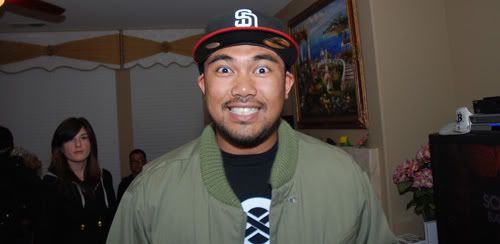 saving the best sexy face for last courtesy of Mr. Col2

I don't remember these two love birds names, but I do remember they were in the bathroom for a little while (wink wink)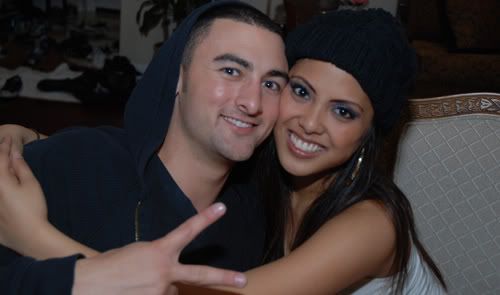 Since it was raining really bad all night, we couldn't go outside to play Beer Pong. So instead Chris had this other drinking game. I don't remember what it was called, but you pretty much have to down a beer while someone else is rolling dice trying to get a double. If you finish chugging first, you win. If they roll a double first, then you have to chug another until you win. Everyone got into the drink up spirit.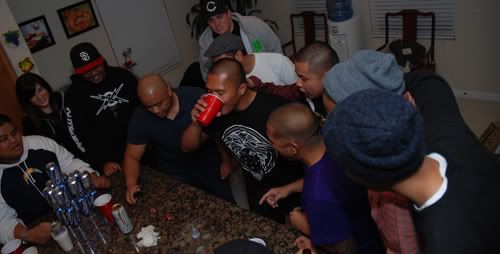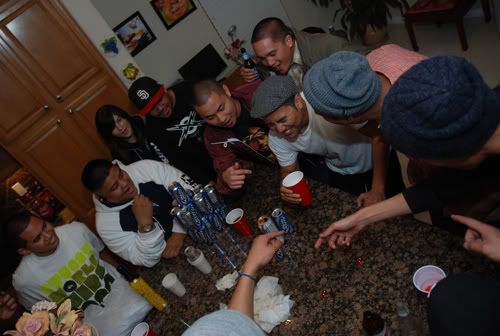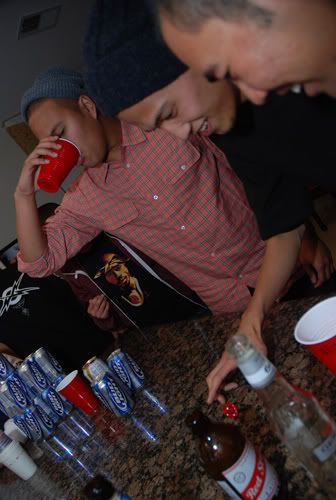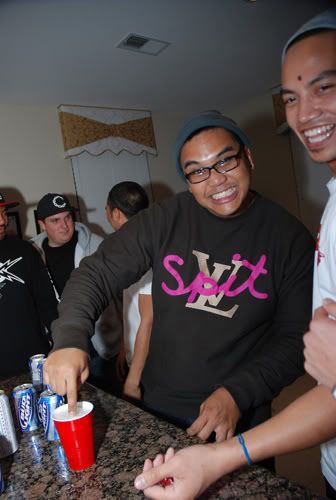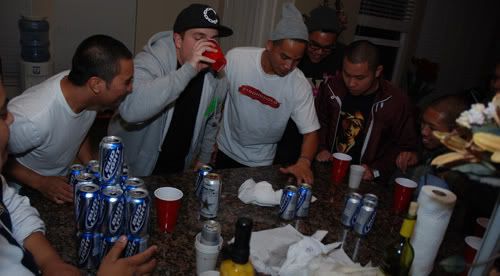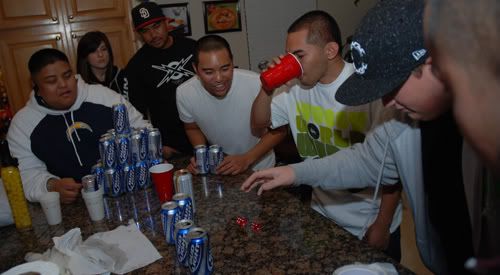 Your Tuesday night Sapphire Lounge resident DJ's, Julz x J-Serious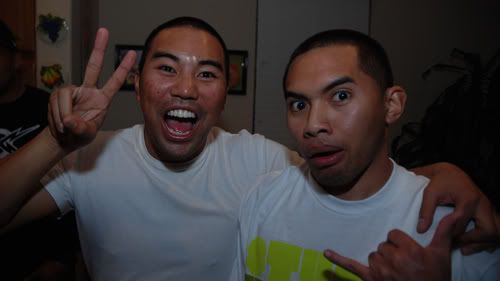 Guil and Joe of TAA. These guys make me feel short.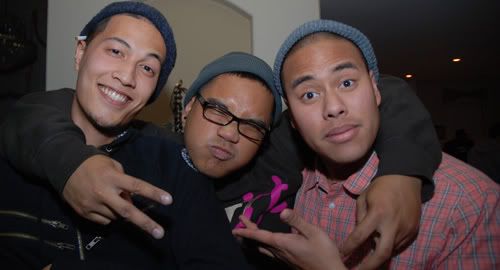 Thanks Mira Mesa for coming down. I know it's a journey coming all the way down from there.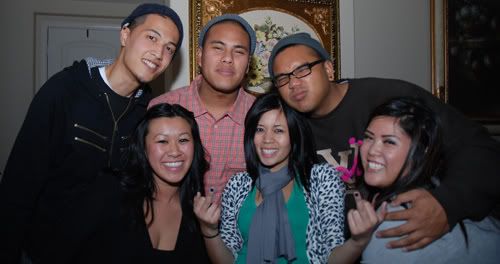 Klev likes to make super strong margaritas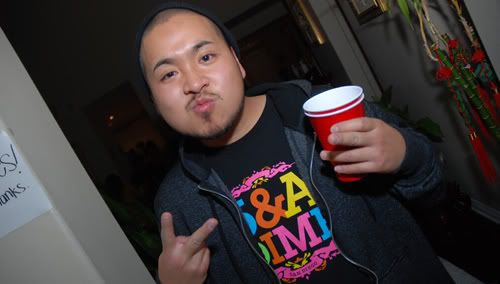 Even Hanna came out! I haven't seen this girl in a long time. Thanks for coming, miss you girl.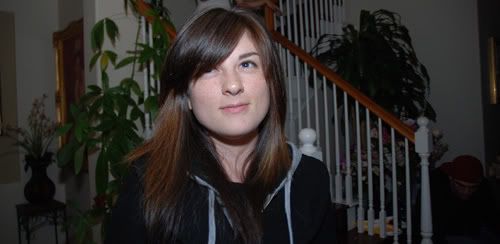 EZ Brandeezy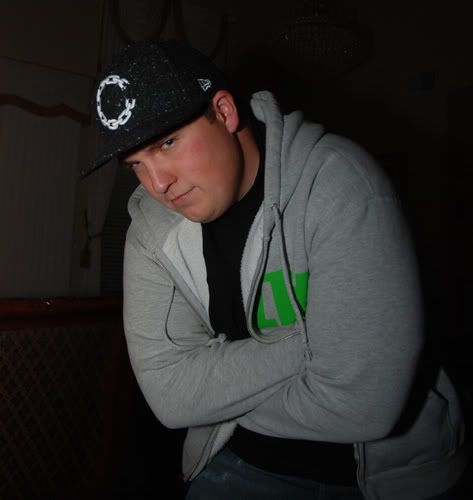 Damn smokers...thanks for leaving bottles of beer in my front yard!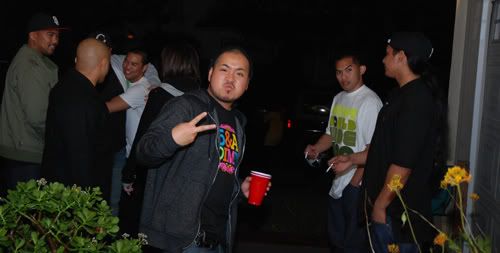 Rock Banding it all night long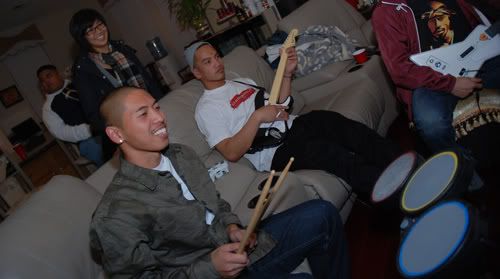 Thanks for helping me clean babe. You're the best, 143!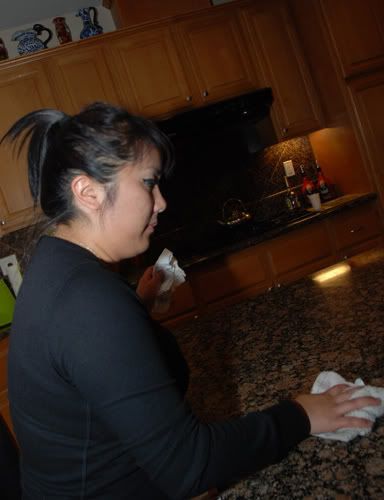 Jhett got so drunk that he serenaded us with a ballad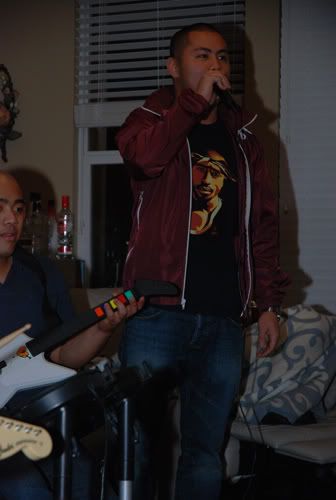 Drunk scratching while rockin' my dope ass Homers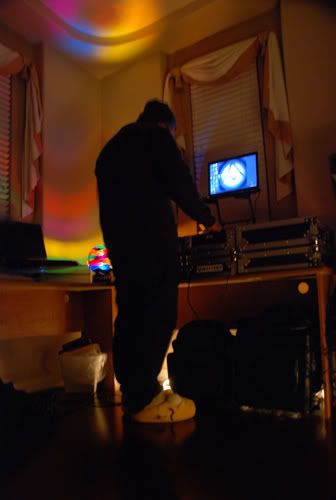 Errolonious on the cut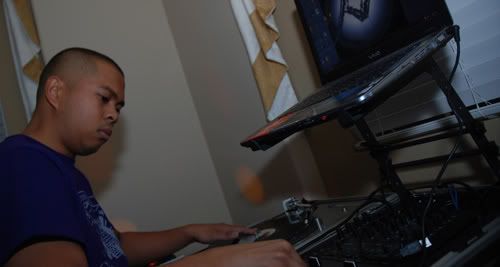 J-Time cuttin' it up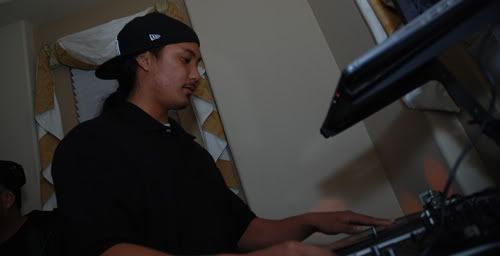 Welcome to my command center...Thanks guys for hooking me up with the super homo desktop backgrounds.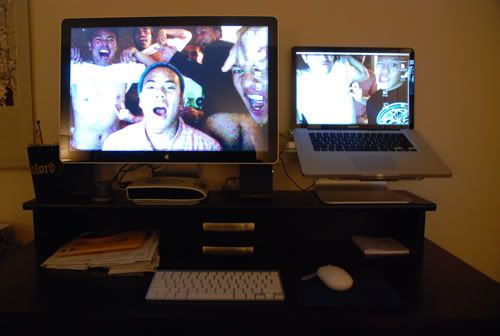 If you can't see the background pics, here's a closer look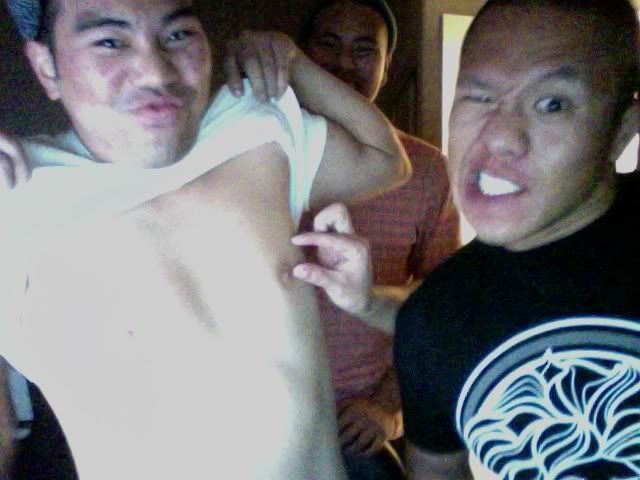 The next morning I spent a couple hours cleaning because I was to drunk to do it before I went to sleep. Here's the aftermath.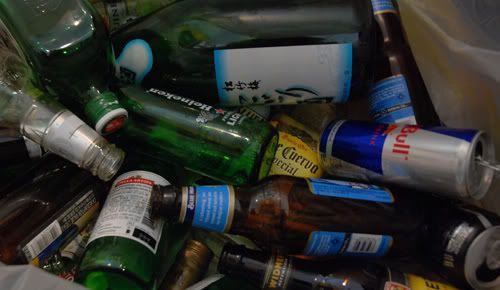 BYOB = HELLA BEER! I have enough beer to start my own liquor store. If anyone is planning on having a party anytime soon, let me know, I'll hook you up with beer. Or, if anyone wants to come over to help me finish them, please don't hesitate to ask.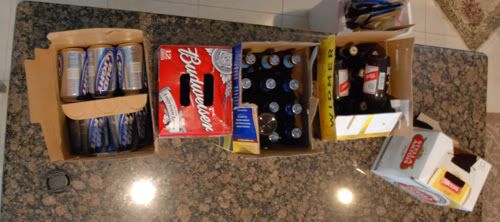 GOOD TIMES as always. Thanks to each and everyone of you that came out. I love you guys!