Today I got the chance to meet my second most favorite female celebrity, Kat Von D. My list differs greatly from most guys typical female celebs lists. My all-time favorite celeb that I hope to meet someday is Kelly Clarkson. Weird I know, but I don't care, she's awesome. Anywho, Kat was signing her new book at the Borders in Mission Valley, so me and my fellow Kat Von D lover, Judy, were super excited to go and meet her. Klev tagged along as well. She is SO beautiful in person. On top of her physical beauty, she also had a beautiful personality. Very down-to-earth, personable, and just plain awesome.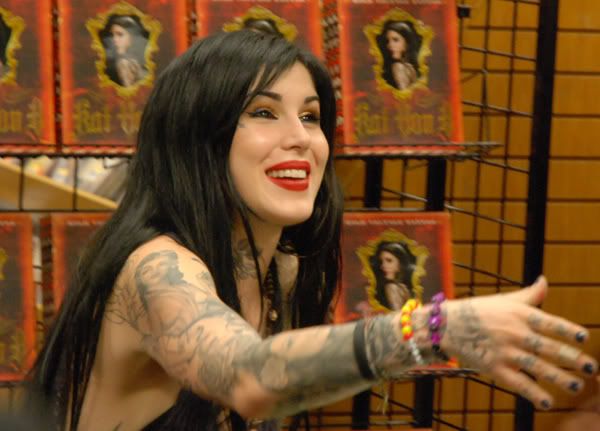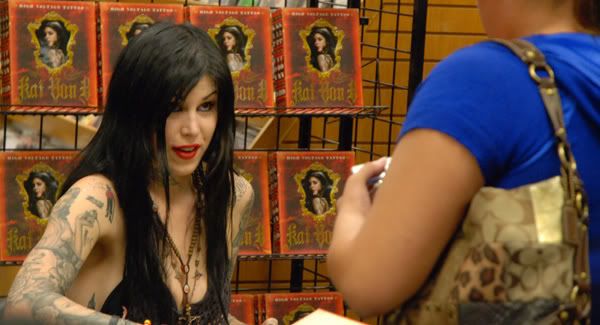 I saw one of my buddies, Ernesto, there too. He rolled there straight from work by himself, so I snapped a shot for him.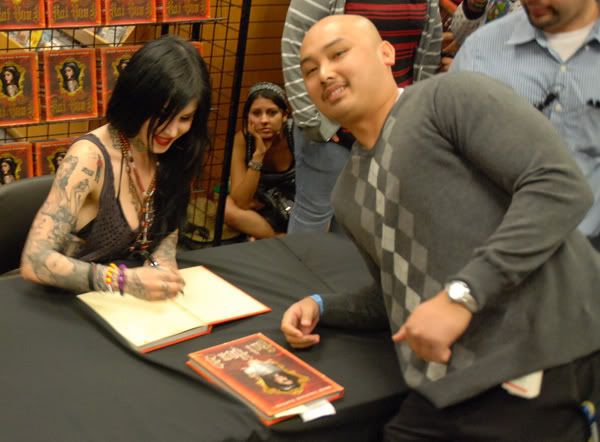 Crowded.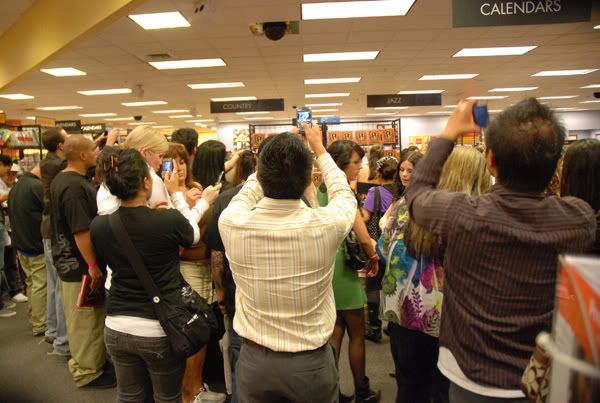 Judy was able to work her way up to the front to take this awesome picture.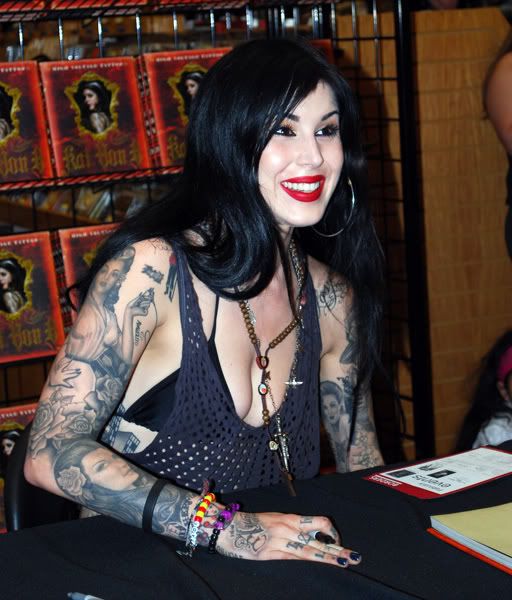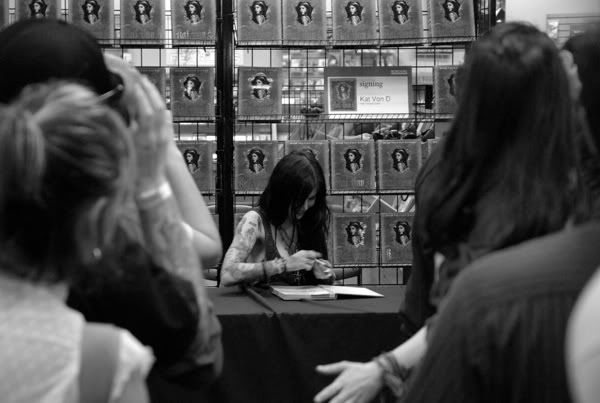 Waiting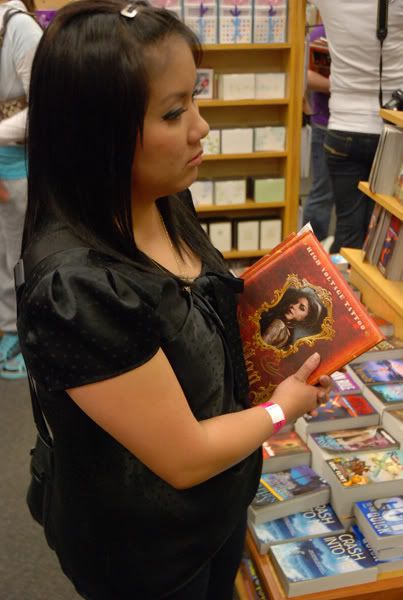 I spy Klev checking out a large black man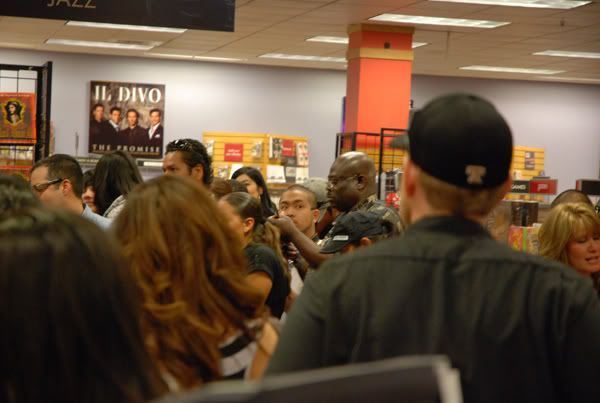 Photo credit to Klev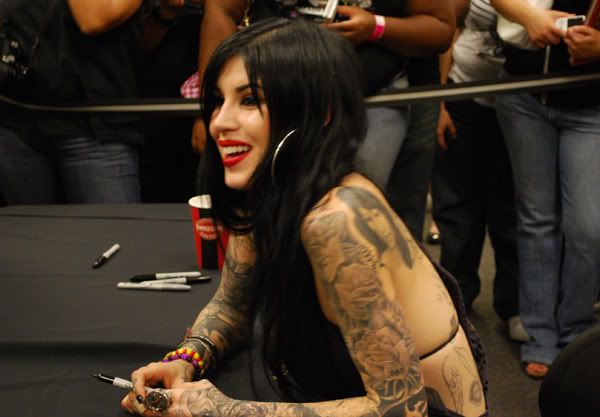 We even saw Lil' Kim's dad while waiting. hahaha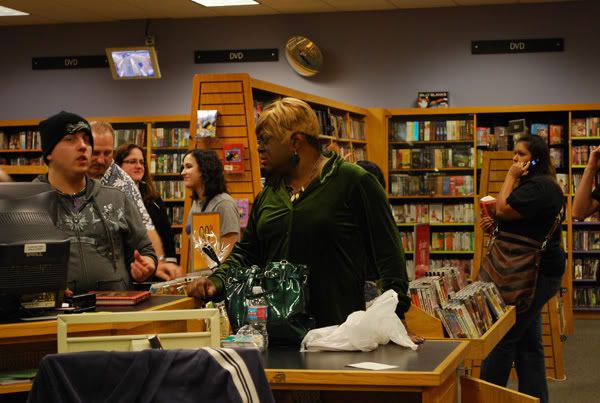 Signing all these books was probably nothing compared to her Guinness World Record of 400 tattoos in one day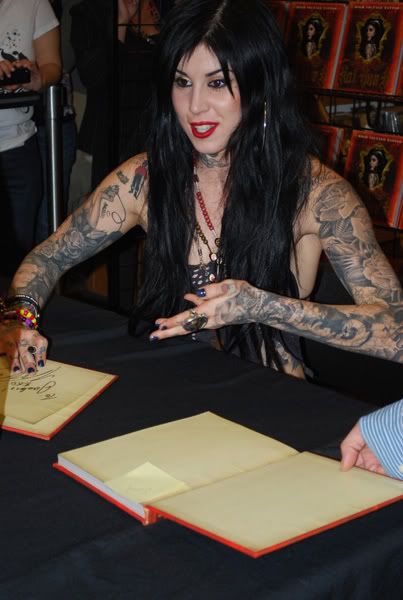 She blinked....check out more pix from mine and Judy's camera
here
.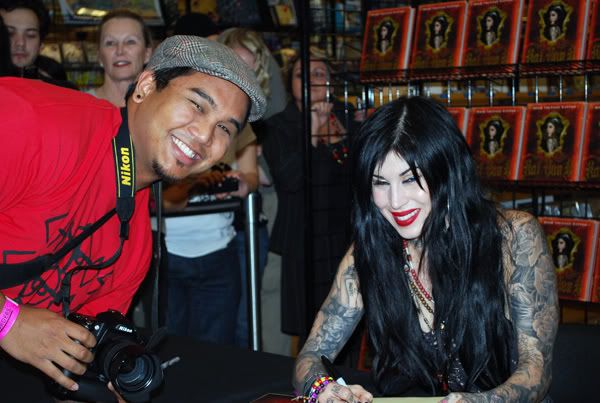 Afterwards we were starving so we hit up Hooters in Mission Valley. They just recently remodeled. I like their new setup much better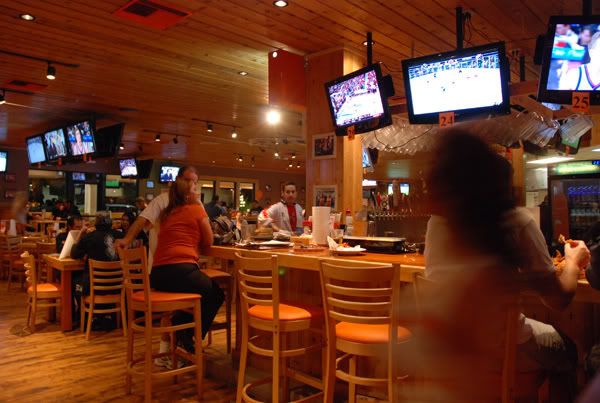 Lots-a-tots.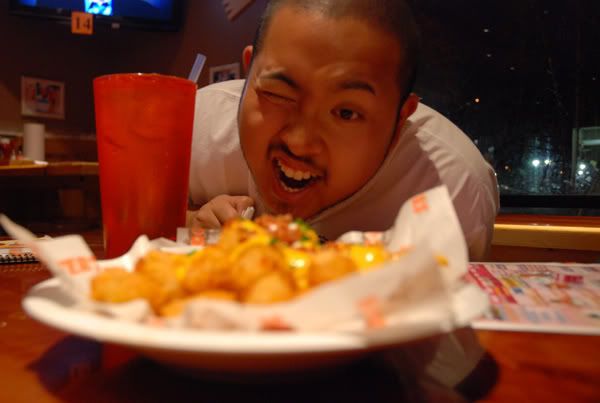 It was happy hour, so we got half off of the wings. 50 pcs for $20.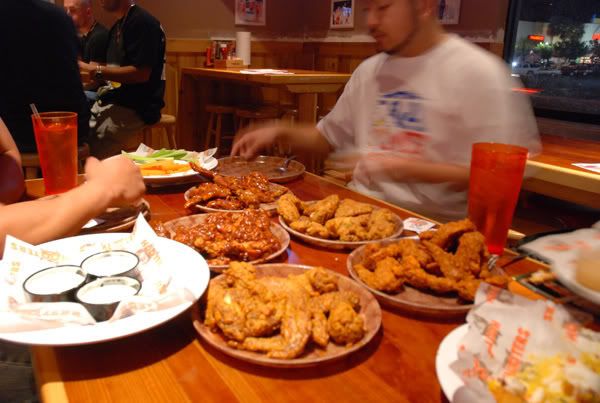 Gerald met up with us for dinner. Good thing he did, because Monday's are military Monday's, which meant and additional 20% off of our bill. Thanks Gerald!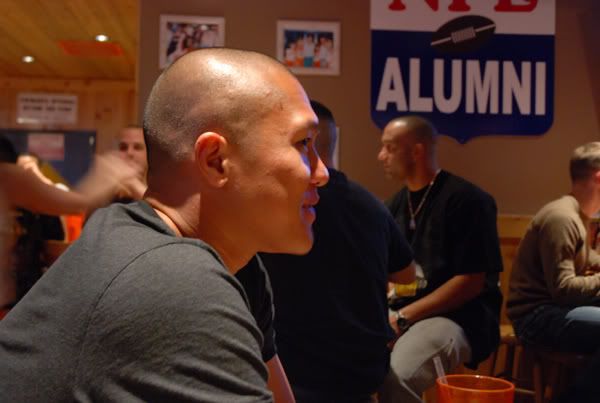 Klev ate 23 wings. Crazy, this fool is going to turn into a chicken. 23 is actually nothing compared to the world record. 241 wings in 30 minutes. How do we know? We looked it up because Klev wanted to know how close he is to achieving a world record. His 23 in 30 minutes ain't shit compared to the record. But 23 is still a grip in my eyes.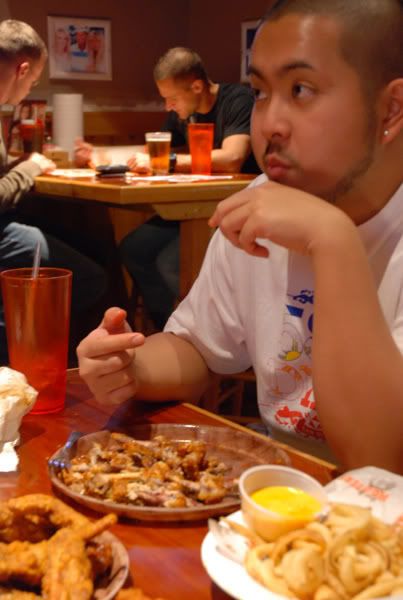 Judy looking up chicken wing eating records.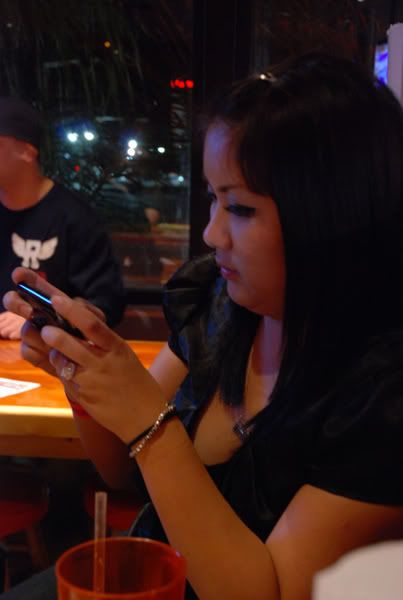 After Hooters, we went on a mission to find more Soju. They didn't have any at BevMo! so we went over to Mitsuwa to grab some to make more Yogurt Soju.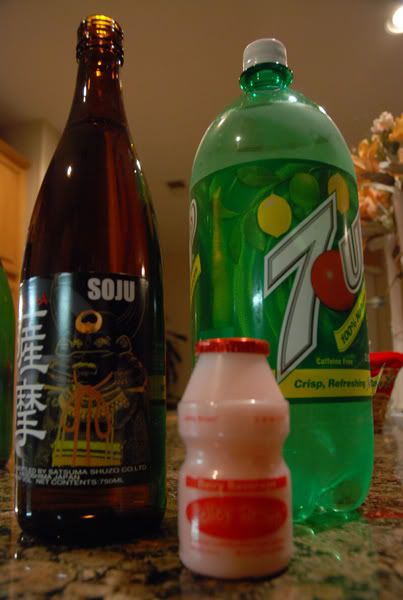 I also grabbed some of my favorite Sake, Nigori. Unfiltered Sake is the best. I copied one of Sushi Deli's cocktails and mixed it with plum wine. Delicious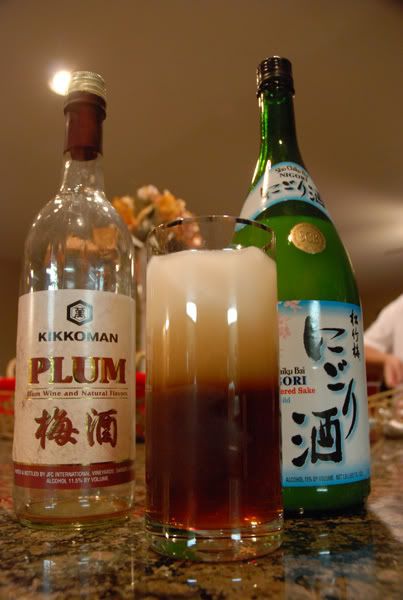 Hour and a half in line, $30 for a book, meeting one of my all-time favorite person in the world.....priceless