Actually I prefer the beef ribs...Last Friday, a few of us got together at Phil's BBQ in Point Loma to celebrate Cindy's birthday. It was good times with good people. Even our waiter, I forget his name but he did look a lot like Lebron James (height and all), was an especially good person and did a fantastic job with our group of 20. Poor Cindy just got her wisdom teeth pulled out 3 days before, but it didn't stop her from scarfing down some delicious bbq rib goodness. It took her an hour to finish her meal, but i'm sure it was well worth it.
Enjoying my beef rib dinner with fries and sweet baked bbq beans and conversing with my new friends Aprille and Kim. What made the meal even better was one of my favorite beers, Stone Smoked Porter! Delicious. I was pleasantly surprised to see that Phil's carried my beer. Normally most places that carry Stone beers only have the IPA.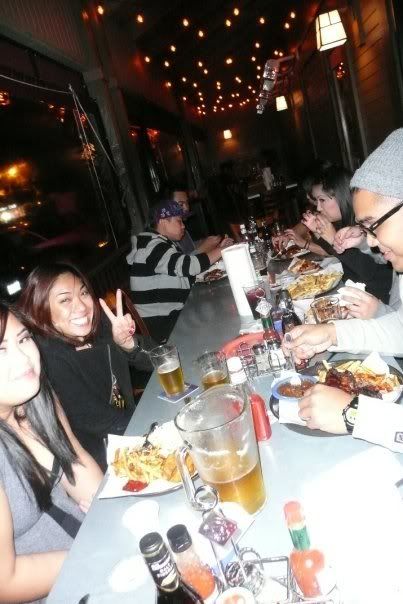 Group picture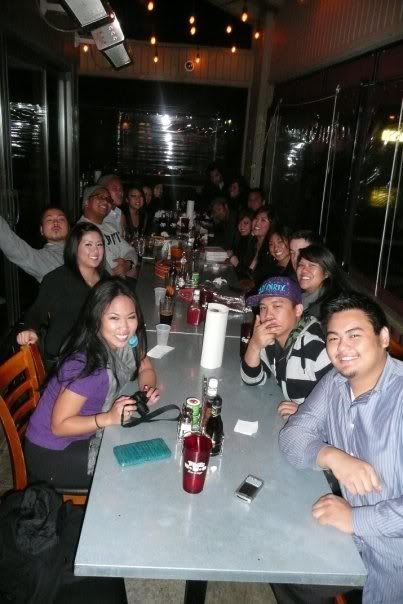 After dinner we took a trip down to good ol' North Park and hit up U-31. Pabst blue ribbon tall boys all around.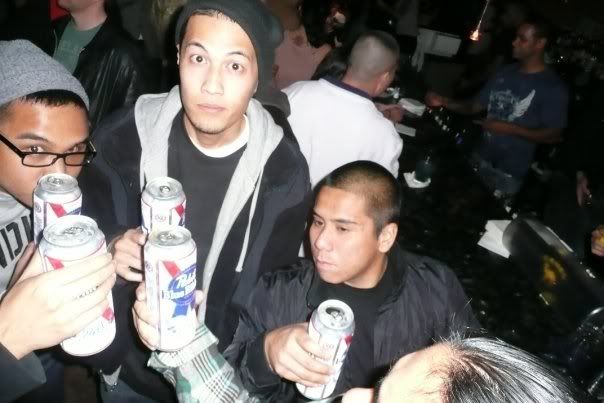 Joe x Eric x edROC....Joe inducted me as a member of TAA (Tall Ass Asians). Thanks Joe! I guess when I stand up straight I am pretty tall. haha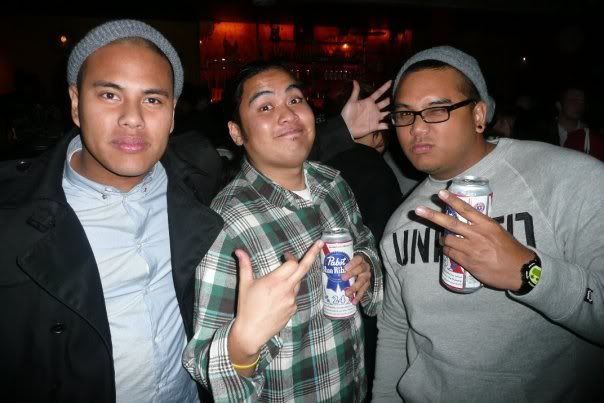 Joe breakin' off the ladies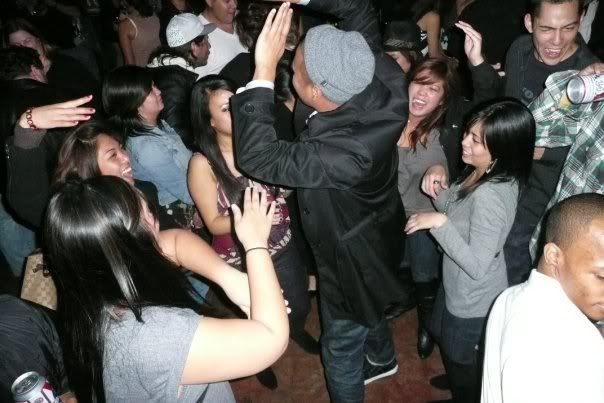 Close up shots courtesy of Guil. I look like a damn monkey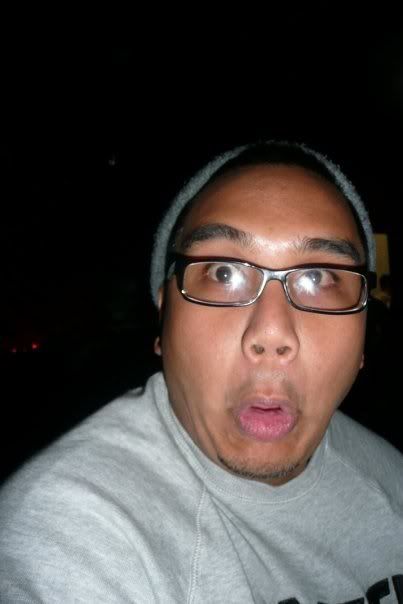 Me and the birthday girl doing her signature pulled wisdom teeth pose.