The Holiday's are always filled with numerous parties. All month long, party here, get together there, DJ this, take pictures at that. Let's just say it was an extremely busy month for me. So much that I didn't really get to go to the gym the whole month. With all that partying comes plenty of eating and drinking. I think I may have gained 10lbs easy.
The first of the Holiday parties was the Zoological Society of San Diego's Management Holiday Party. It was a very chillaxed function that included a play, a Christmas Carol, at the Old Town Theatre.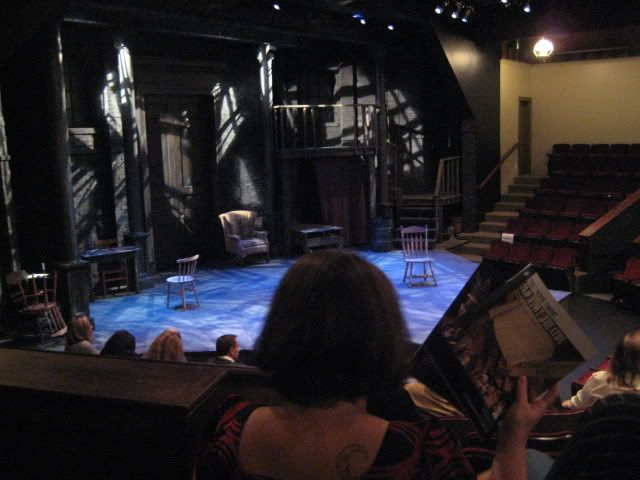 After the play we were treated to dinner at the Jolly Boy Restaurant.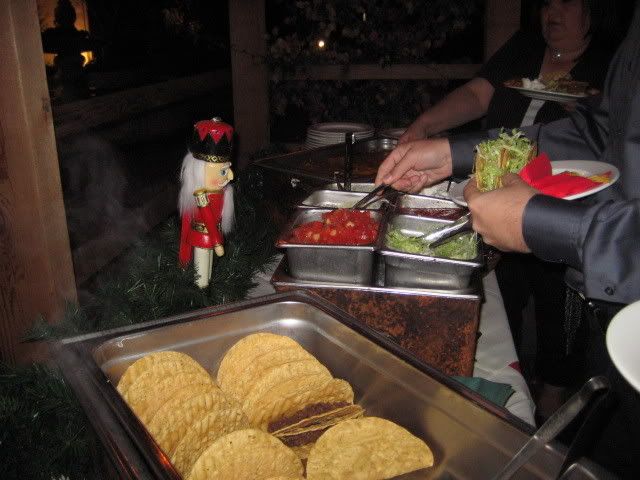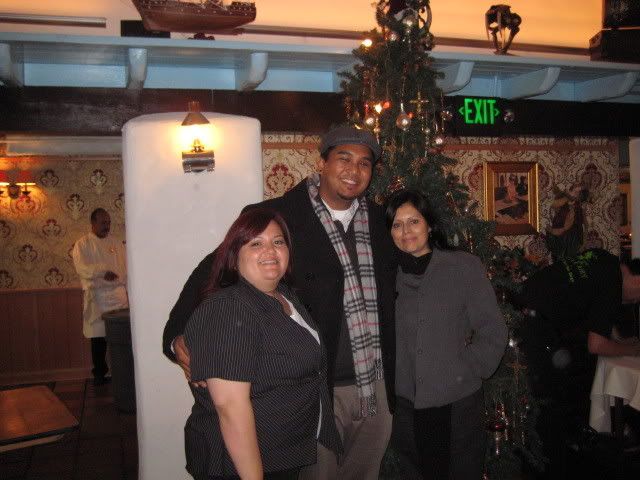 A couple weeks later, on the 19th we celebrated our annual HO HO HOMIES Christmas Party. Donnell was gracious enough to offer his home for the party. Thanks for the hospitality Donnell!
The theme was to wear an Ugly Christmas Sweater, or just anything Christmasy. I think Jenny may have won with her crazy Reindeer/Elf outfit that everyone was able to fit in.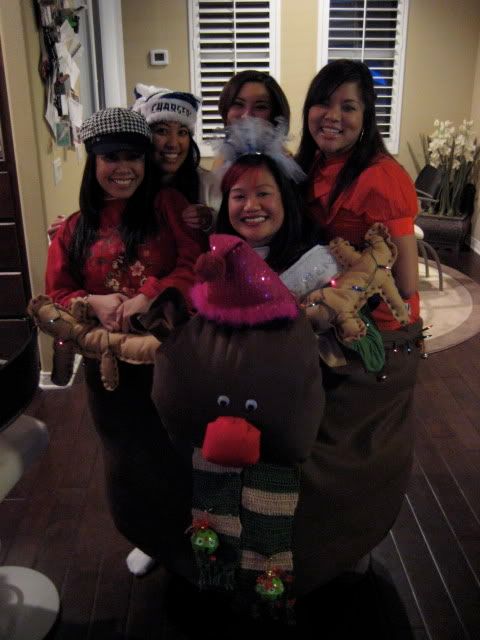 Potluck with about 30 peeps=tons of food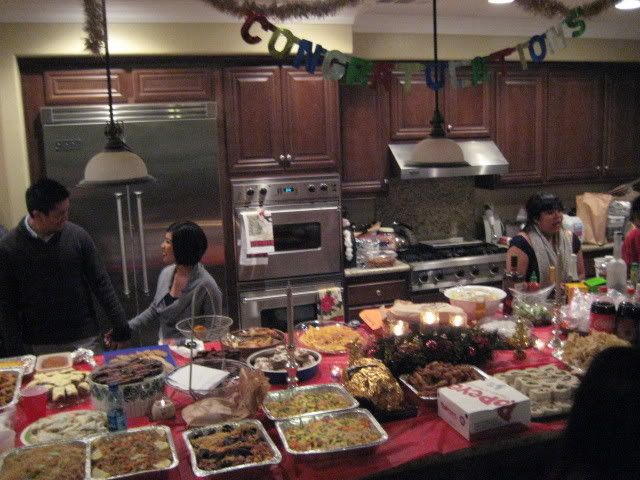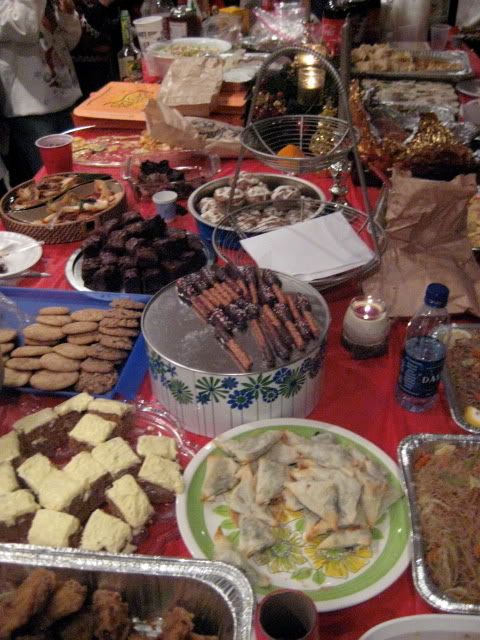 Rose made this DELICIOUS dessert, unfortunately I don't remember what it was called. Just know that shit was the BOMB!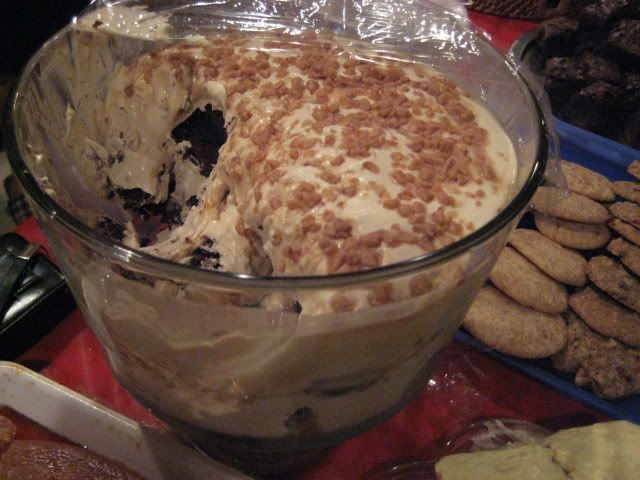 Ladies group shot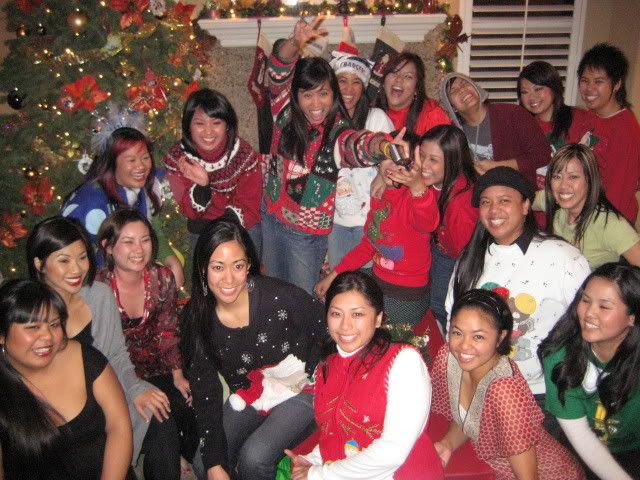 Fellas group shot (taking the pictures again)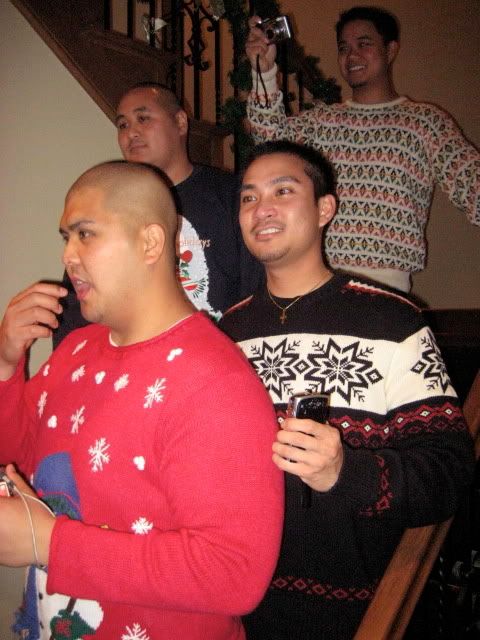 Mark, Bern, Janessa, Ray, Mylene, and Cyrus rocking their Ugly Sweaters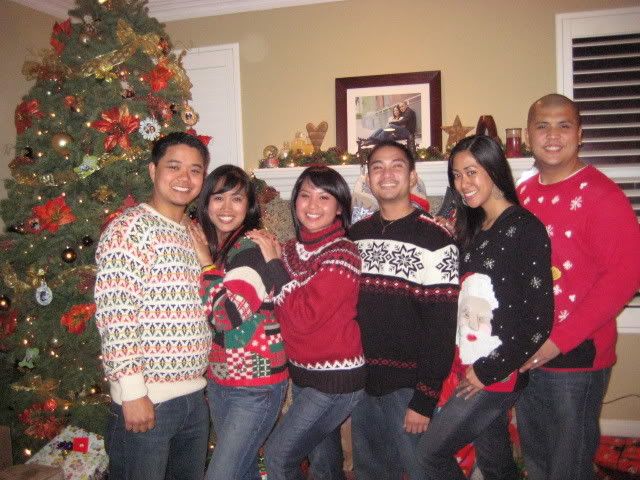 Pogs x Patricia aka Mr. and Mrs. Claus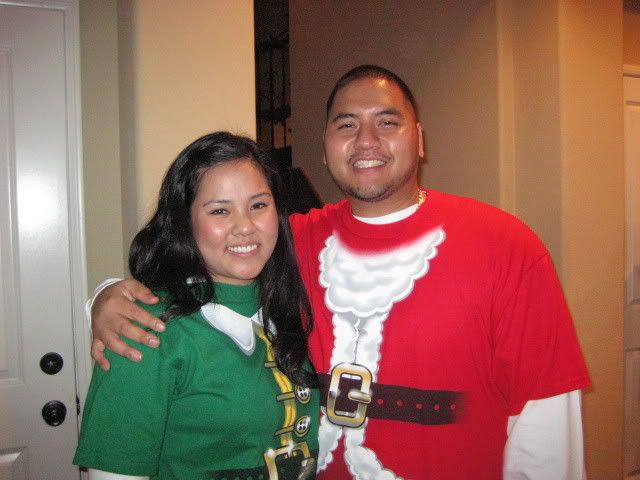 Mrs. Donnell Pancho aka Tin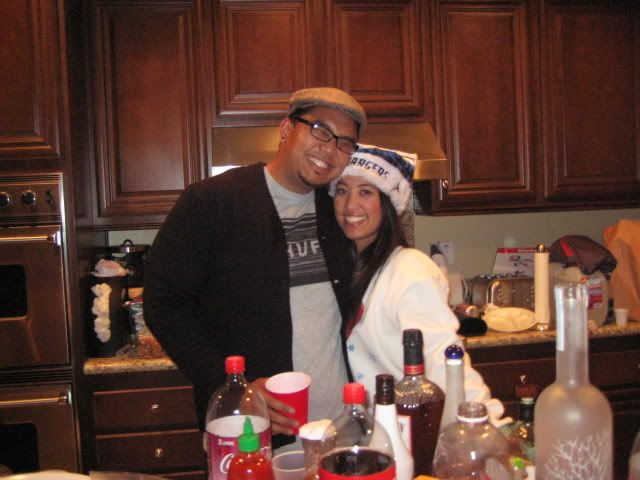 edROC x Allyn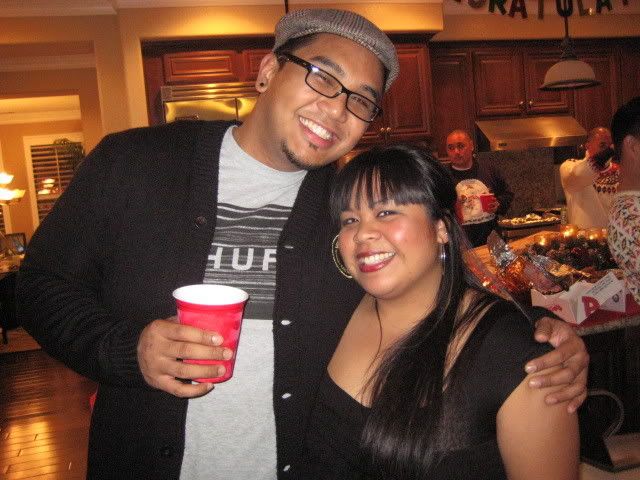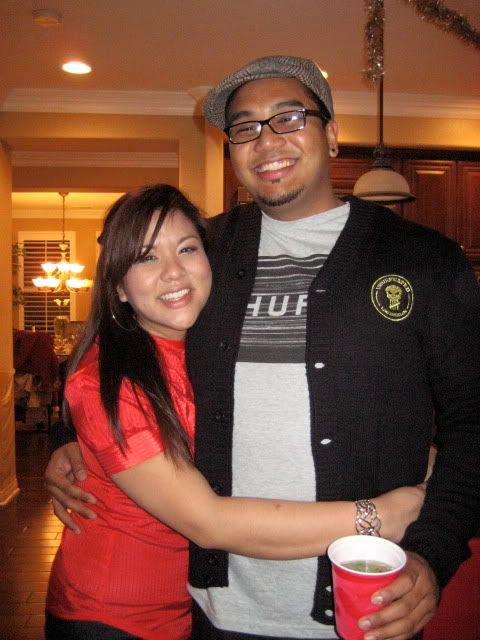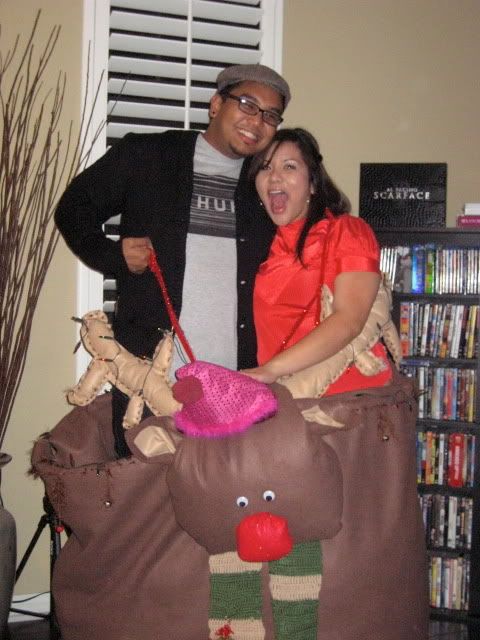 I participated in the White Elephant Gift exchange and really wanted the Total Gym, but ended up with this instead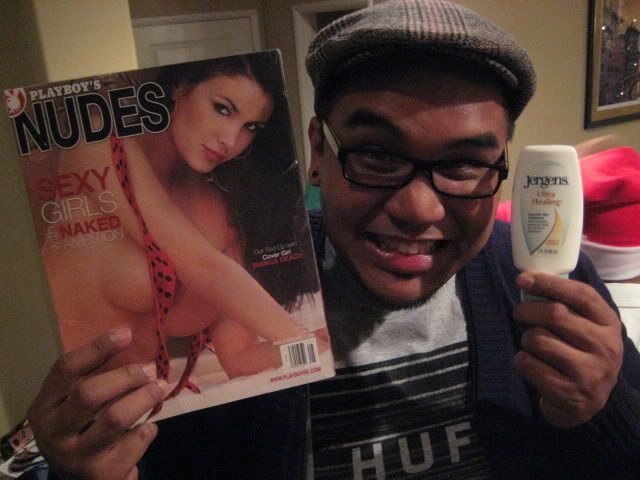 The next Holiday Party I attended was the Mindz Alike Annual Holiday Dinner.
Click Here
for my other blog about that event.
Every Christmas Eve the Ballestamon's (Christine's Family), head to Church for Midnight Mass, then have soup after service.  I didn't actually go to Mass, forgive me Lord, because I was busy practicing for Soulstice 2 in SF that weekend.  but I did manage to break away from the turntables and meet up with my extended family for soup.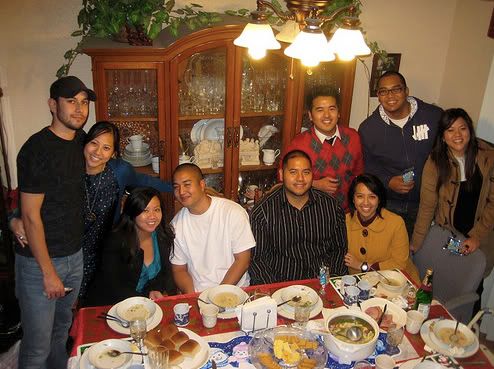 Auntie also made some BOMB ass hot chocolate courtesy of Nestle.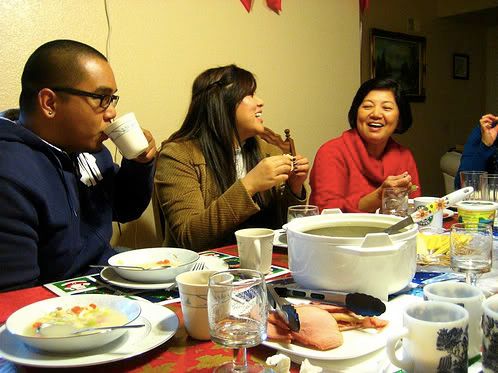 I actually had to work on Christmas Day. Yes, I said Christmas Day! Here's a tid bit of useless information: The "World Famous" San Diego Zoo is open 365 days a year. Why? Animals have to eat. They're not going to feed themselves. You would think that there would be nobody at the Zoo on Christmas Day right? Nope. There are still plenty in attendance on Christmas Day. Lots of damn tourists actually. Luckily it was raining so the attendance was lower than budgeted, which meant I got to go home early.
So after work I went over to Christine's pad for a late lunch.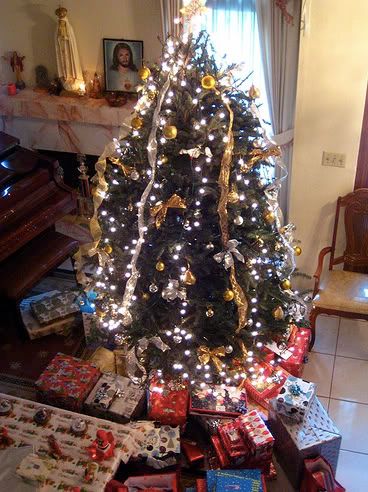 edROC x Elaina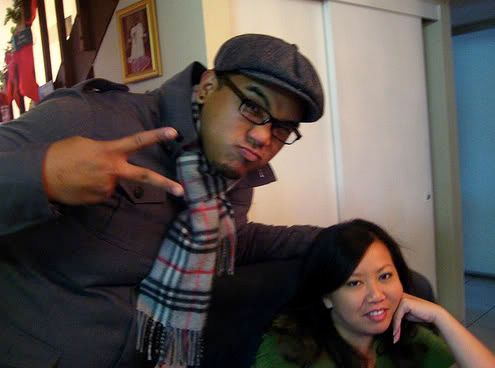 I made it just in time to eat really fast, then participate in the White Elephant gift exchange. Luckily I drew number 11, so I got to see the majority of the gifts and pick out the one I liked, which ended up being Caren's Dark Knight DVD. Sorry Kenks.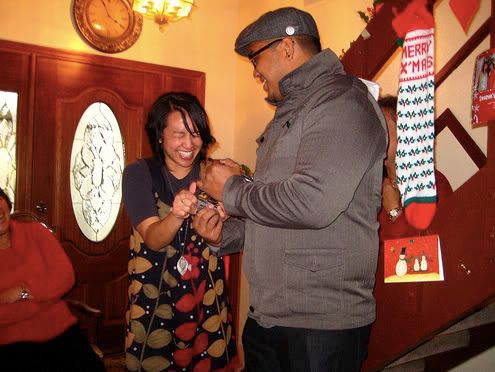 The best way to be successful at at White Elephant gift exchange....form an alliance. We came up on a Dark Knight DVD and a Black Angus gift card. WOO HOO!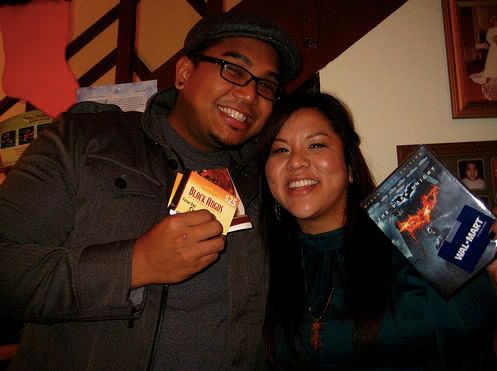 My extended familia