I always have bad luck coming home from the Bay. For the second time in a row my return flight was delayed. This time it was due to a malfunction with the reading lights on the left side of the plane. We were taking the last flight back to SD that night, so it was already late to begin with. After about 2 hours of the flight technicians fiddling around with the lights, they decided to just go ahead without them. DAMNIT! Couldn't they have just done that 2 hours ago. Long story short, we got home super late, and I had to work in the morning. Instead of going to work on 4 hours of sleep I decided to take the day off and just regroup from my trip. And by regroup, I mean taking a nice leisurely bike ride around Coronado Island.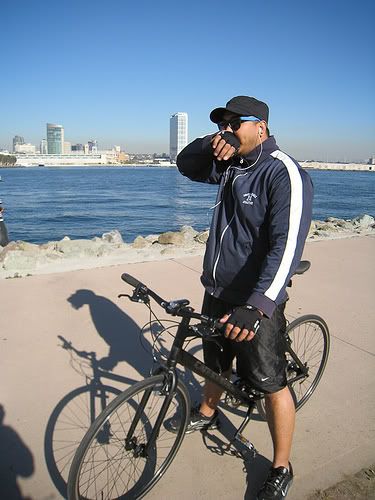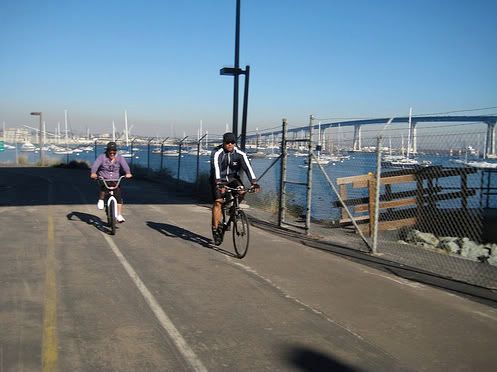 My roll dawgs for the day. From left to right: Caren, Mike, Christine, Me, Eric, and Cher.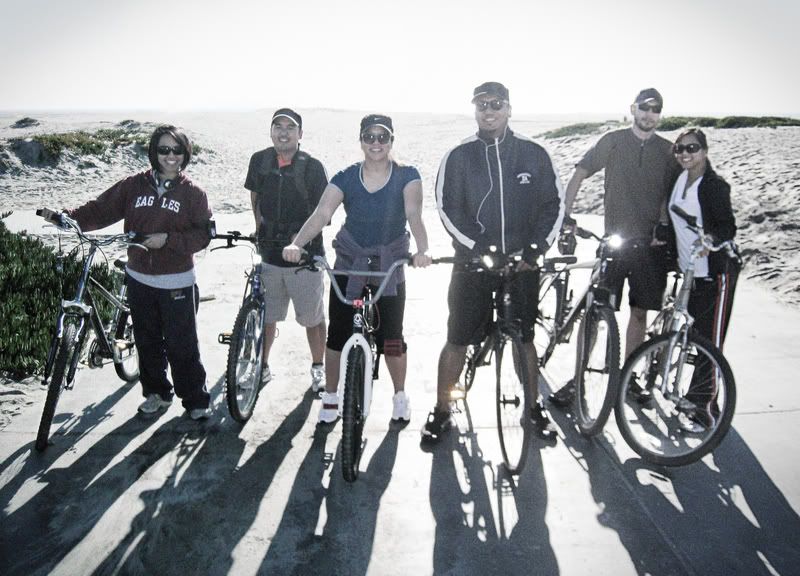 The day started out beautiful and sunny, then out of nowhere all this fog rolled in. We decided to make a pit stop at Binno's for sandwiches and crepes.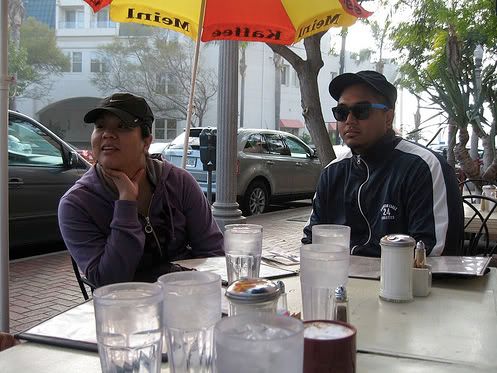 Tomato, mozarella, and pesto. Yum.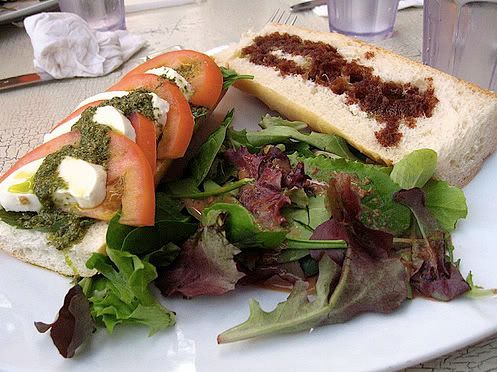 Crepes before.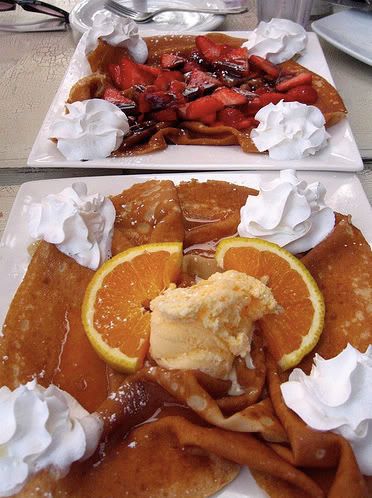 Crepes about 5 seconds later.
Riding in the fog was torture. It was friggin cold!
Foggy Ferry Landing (photo courtesty of Charles Michael)