Finally, with this huge post I am all caught up with my blogging. I've honestly been trying to keep up with this bitch, but alas work, school, DJ'ing, snowboarding, sleeping, and other random shit has had me far behind on all this crap. Anywho.... the week of January 12th-18th was an extremely busy week for me. It was Christine's birthday, my co-workers birthday's, restaurant week, a friend's (Allyn) birthday, and so on and so forth. I ate out 6 of the 7 days that week. Crazy!
Monday: Jan. 12th
I did my usual thing I do on Mondays.......JACK SHIT! Mondays are my veg out at home day where I do absolutely nothing.
Tuesday: Jan. 13th
We celebrated Christine's 28th Birthday at El Torito's Taco Tuesday.
Click HERE
to read my blog about that night.
Here are a few pics courtesy of Caren aka Kenks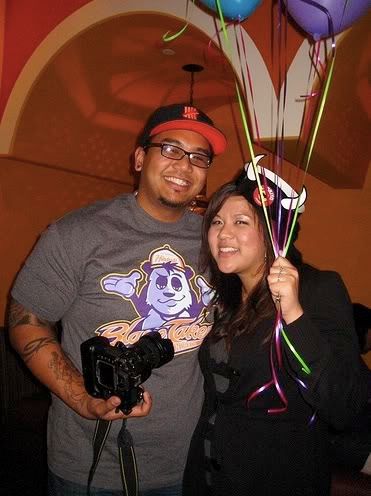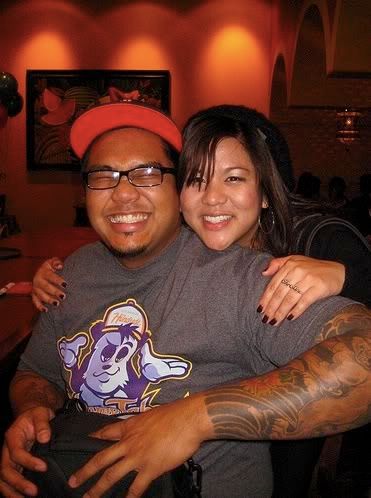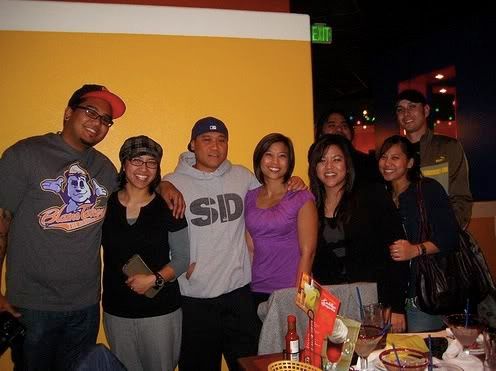 Wednesday: Jan. 14th
Part 2 of Christine's 28th Birthday celebration...Chris' dad took the fam bam out to Black Angus to celebrate.
Here's my 12oz rib eye....medium rare. yum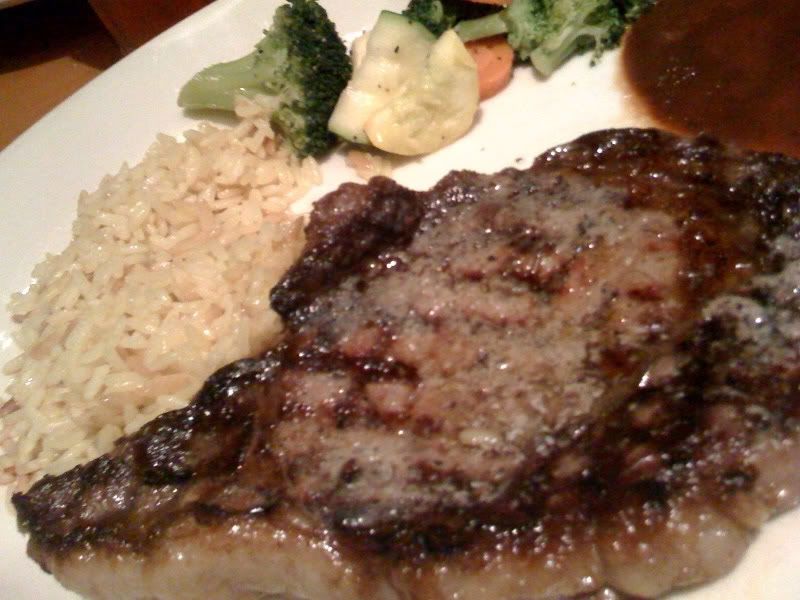 Happy Birthday part 2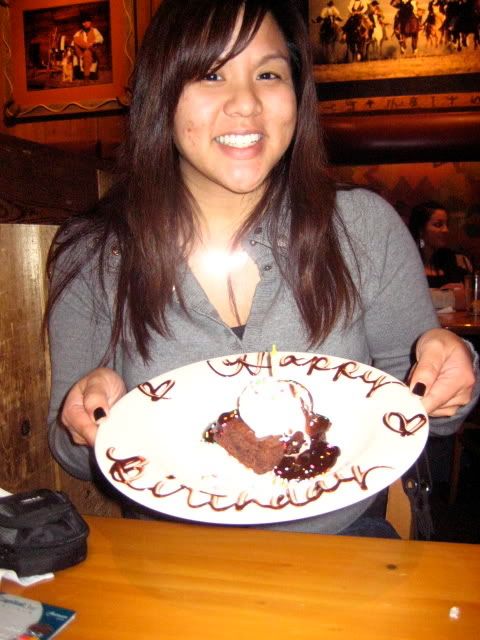 Thursday: Jan. 15th
I went out to Casa De Pico in Grossmont to celebrate my assistant's (Patty) birthday, and my co-worker's (Laura) birthday.
Cadillac Margarita, a must have when going to a mexican restaurant.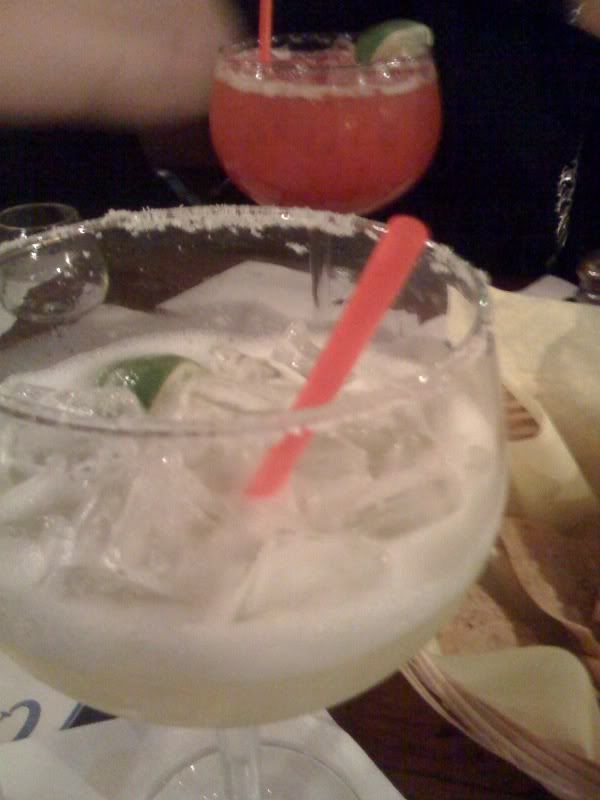 Friday: Jan. 16th
We always partake in the Restaurant Week festivities to try out new restaurants in our lovely city. After perusing through all the different pri-fixe menus online, we decided to try out Croce's in the Gaslamp. Not only is it a dope jazz lounge, head chef, Ingrid Croce, can cook some bomb ass food.
Appetizers:
Baked Brie with Honey Roasted Garlic, a Toasted Baguette, Spring Greens, and Grand Marnier-Berry Compote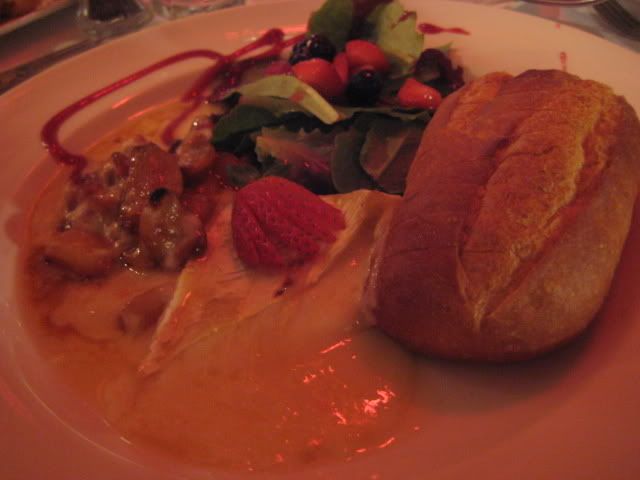 Soup Du Jour: French Onion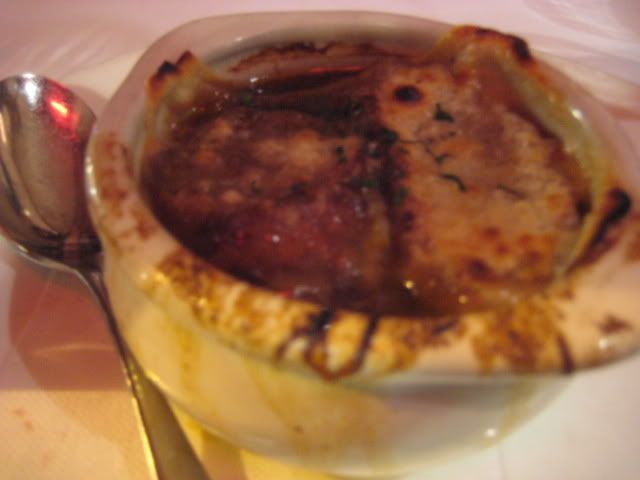 Calamari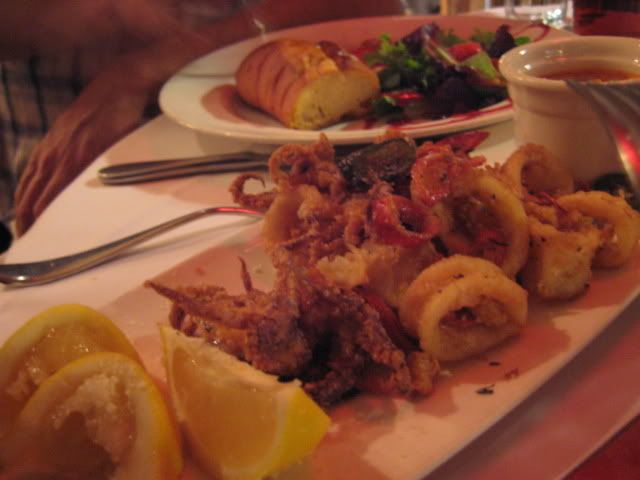 Seared Ahi Poke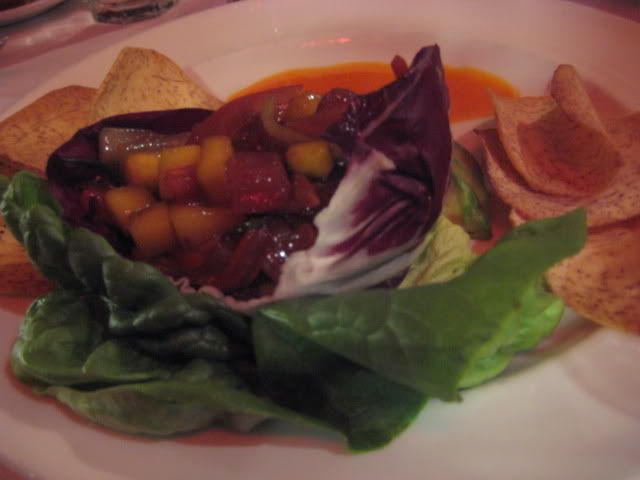 Stone indian Pale Ale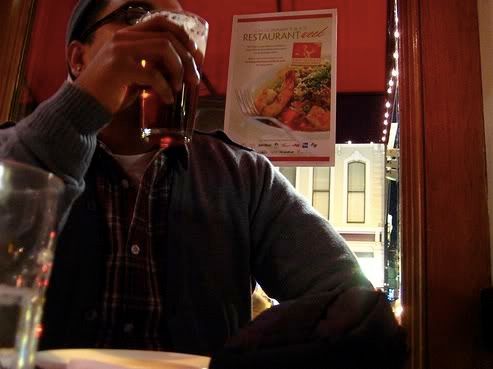 Entrees:
Eric's Grilled White Marble Farms Pork Chop, Gruyere Potato Gratin, Braised Spinach, Fire Roasted Roma Tomato on a Caramelized Onion Hunter Au Jus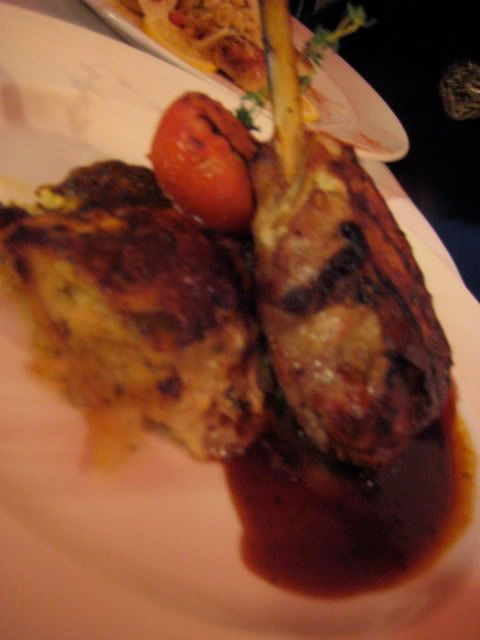 Christine's Grilled Free-Range Chicken, Forest Mushroom Risotto, Asparagus and Rosemary Vodka Sauce w/ Fried Leeks
edROC's Grilled CAB New York Steak w/ Forest Mushroom Ragout, Smoked Gouda Mash & Grilled Asaparagus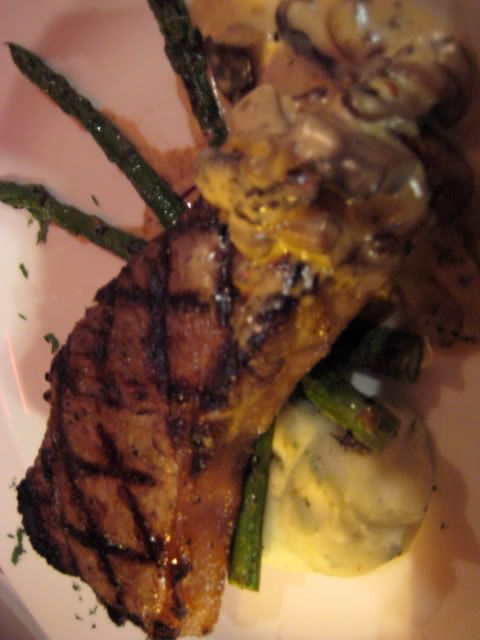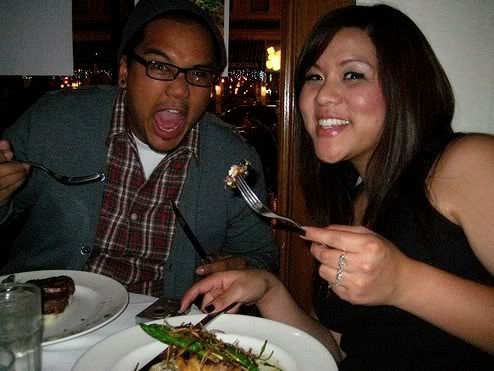 Caren's Bordeaux Braised Short Ribs w/ Mac-n-Cheese, Wilted Chard and Roasted Cipolline Onions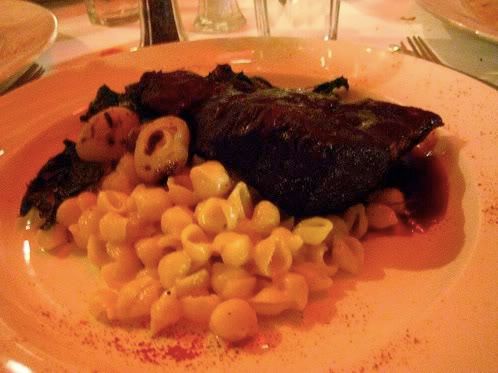 Desserts:
Vanilla Lavender Honey Creme Brulee w/ Almond Lavender Laced Cookie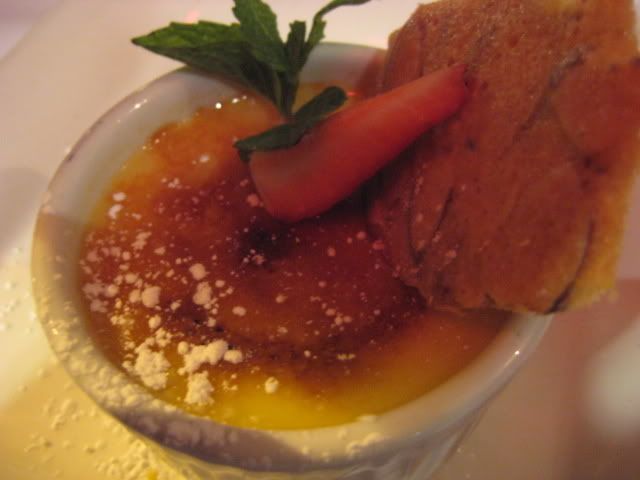 Fondant Au Chocolat (melted warm chocolate cake w/ fresh raspberries)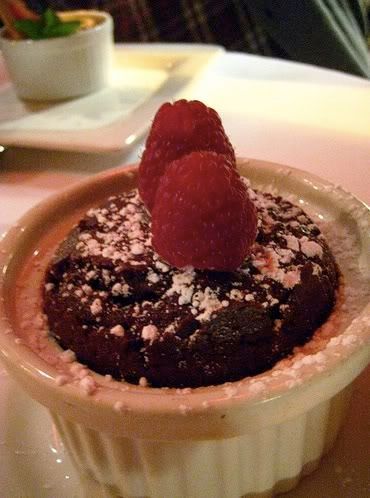 House Made Ice Cream - Fresh Mint Ice Cream w/ Girl Scout Chocolate Thin Mint Cookies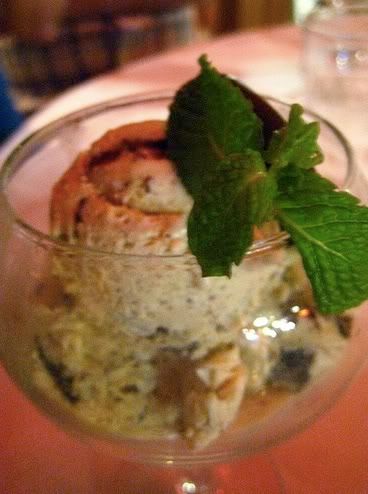 I don't know why this picture has so much noise.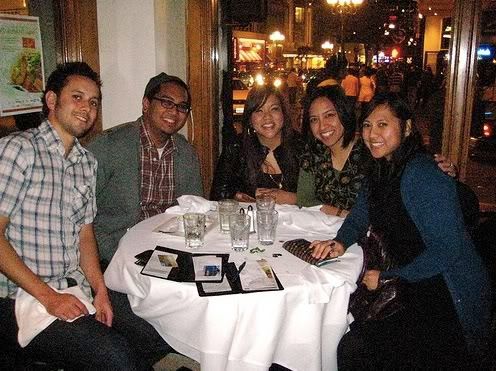 After Croce's we hit up the Office in North Park for part 3 of Christine's Birthday, and to also celebrate Allyn's Birthday.
Here's my dancing partner for the night, Yum-Yum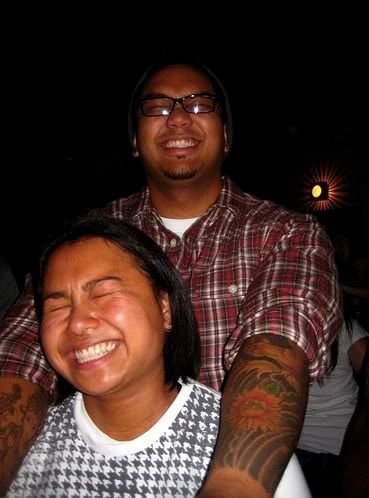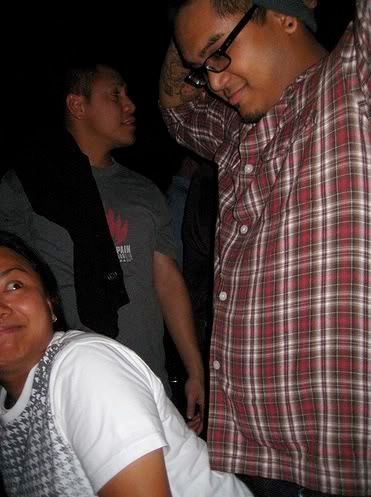 After the office we went down the street to grab some Danger Dogs. A Danger Dog is a bacon wrapped hot dog w/ onion and bell peppers, topped with carne asada, guacamole, cheese, and pico de gallo. YUM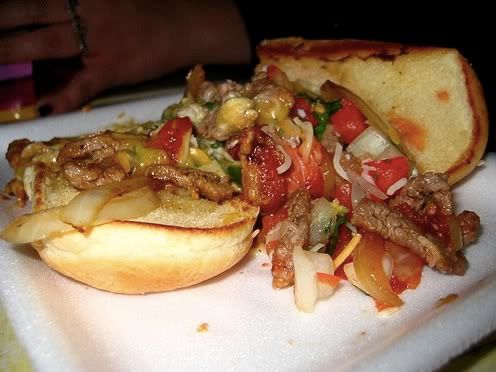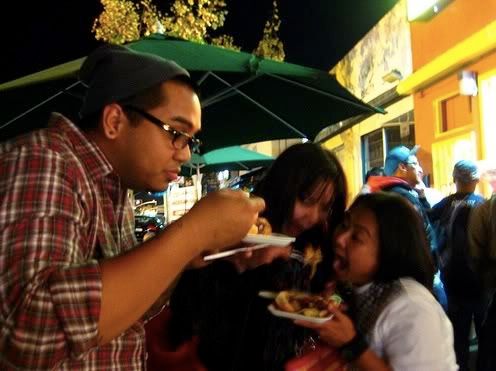 Right before I fell off the curb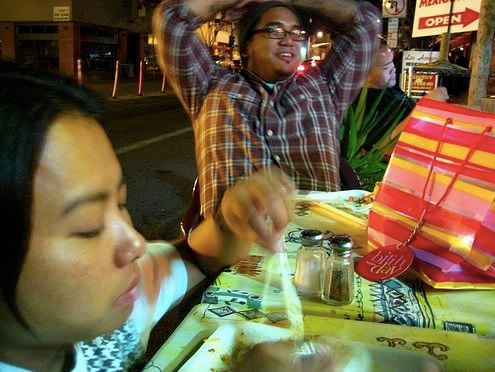 Christine, pictured w/ Christine, showing off her Christmas gift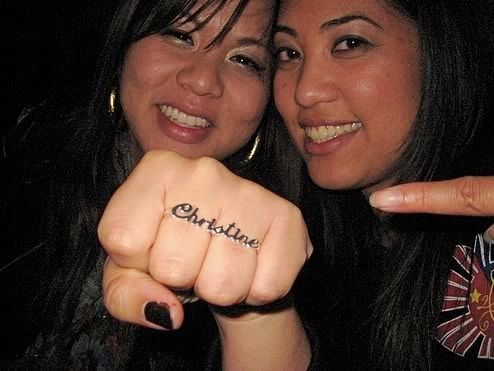 Red Velvet Bundt Cake courtesy of "Nothing Bundt Cakes" in Mira Mesa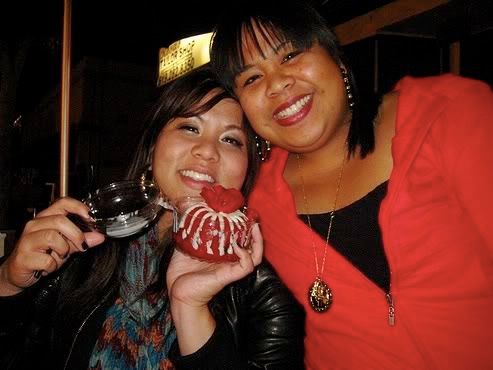 Saturday: Jan. 17th
I continued my all week binge eating and parlaying with an all night drinking/eating fest for Allyn's Birthday. We started off at Harney's Sushi in Old Town.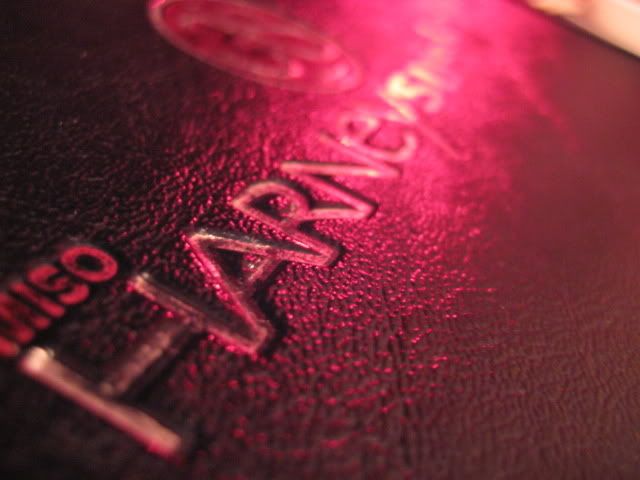 Vince with the birthday girl Allyn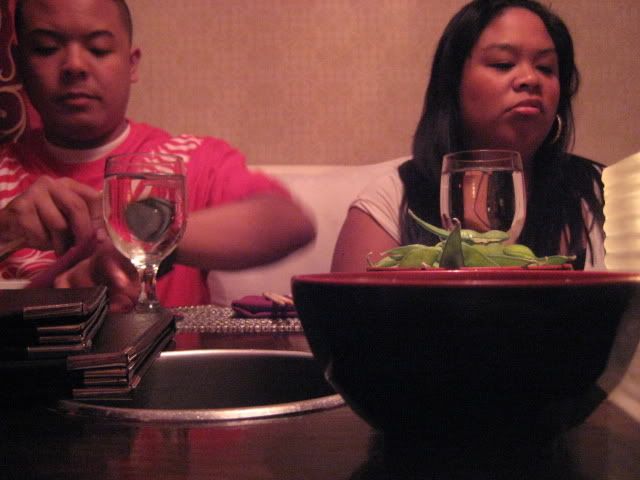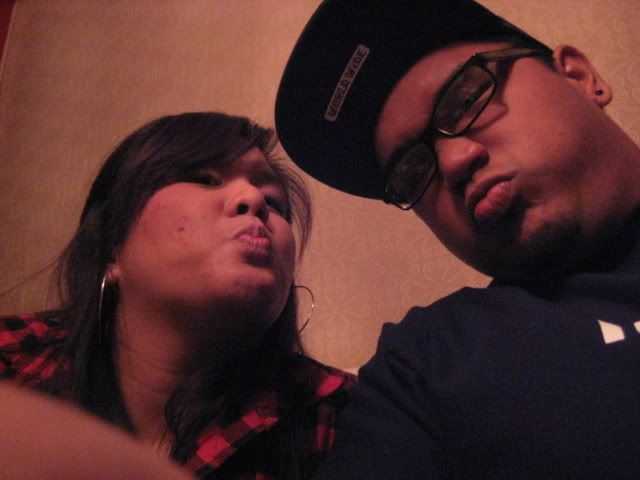 Bomb James Bomb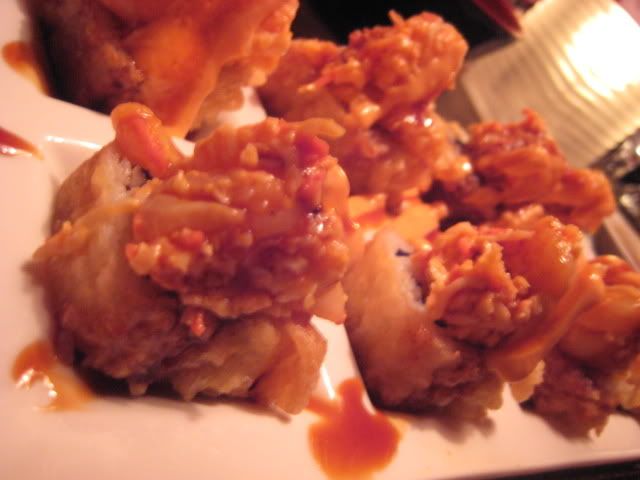 Miso Harney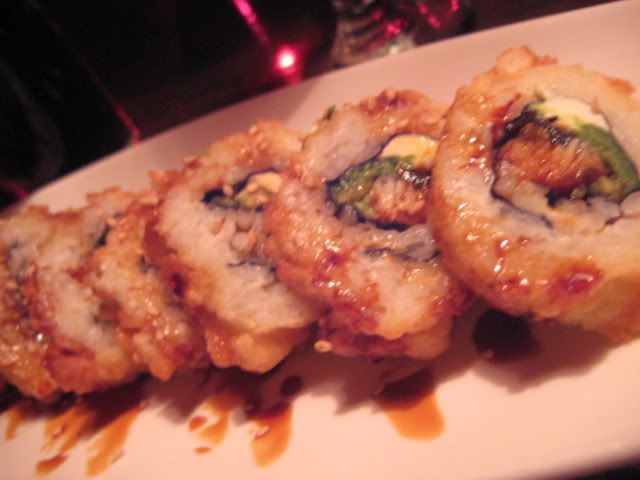 Rollz Royce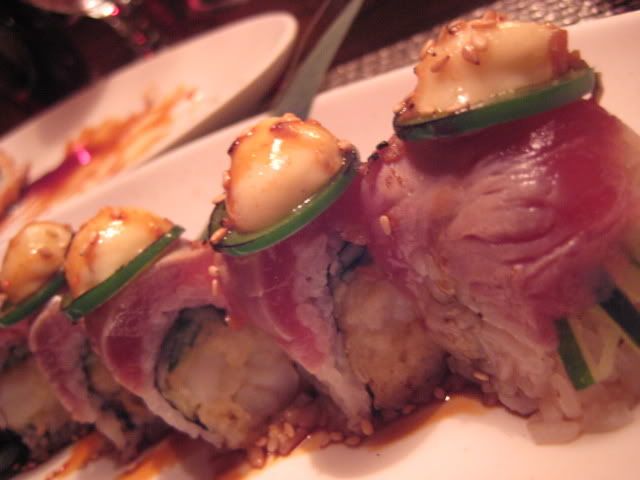 Maui Wowi
Tempura Fried Ice Cream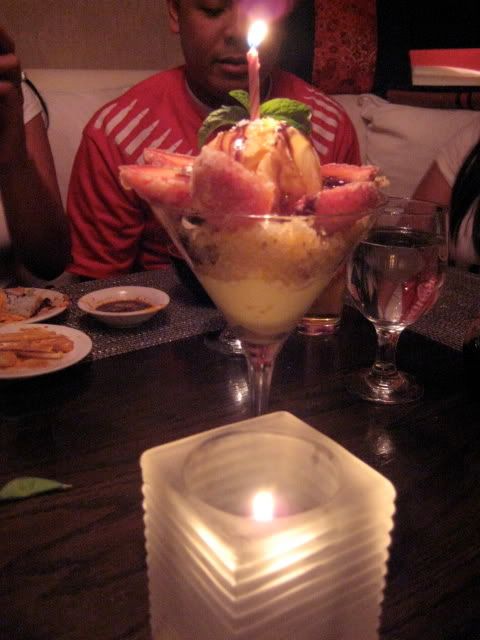 My DELICIOUS Tempura Fried Cheese Cake! SOOOO GOOOOD!!!!!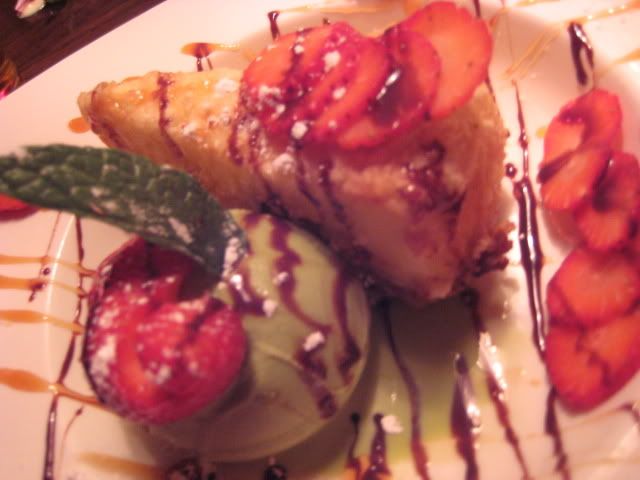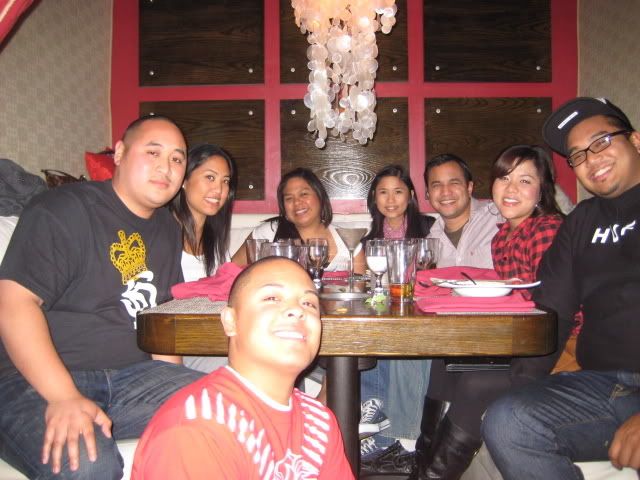 After Harney's, we strolled around Old Town and did a little window shopping, then headed downtown to have drinks at Bondi.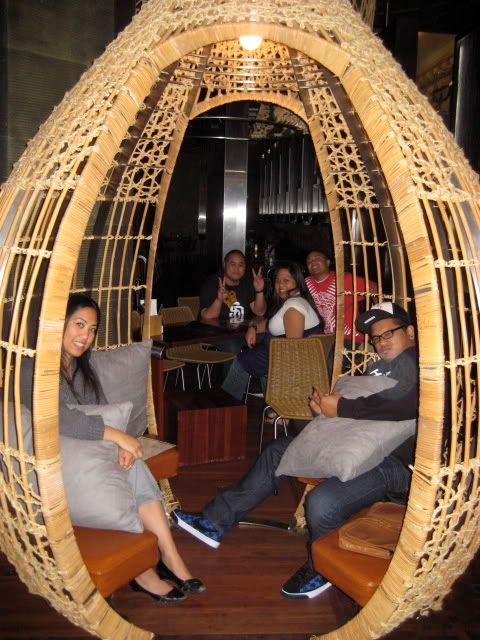 HUF crew, compliments of the Yay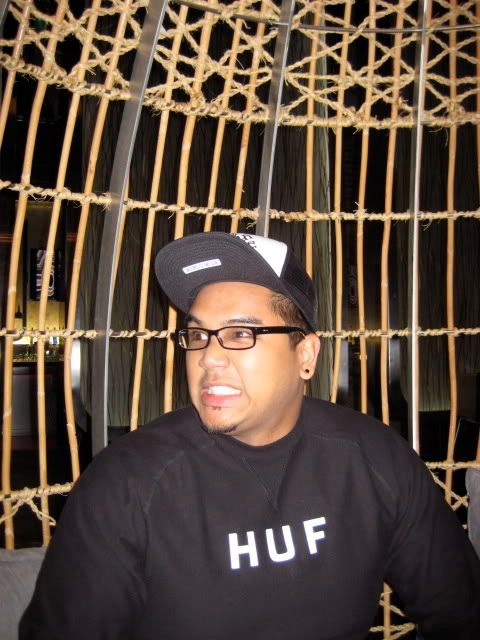 Fancy water, or Vodka?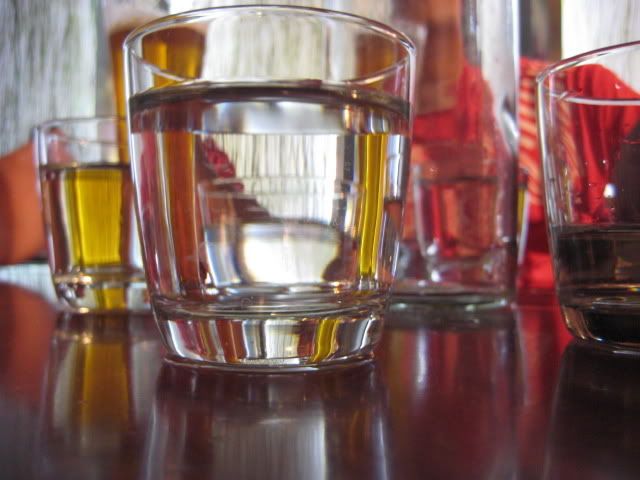 I drank a couple Stone IPA's, and even though we had just ate a shit load of fish at Harney's, Donnell still ordered some fries and pita w/ hummus. The martini pictured is Bondi's Bond Diego.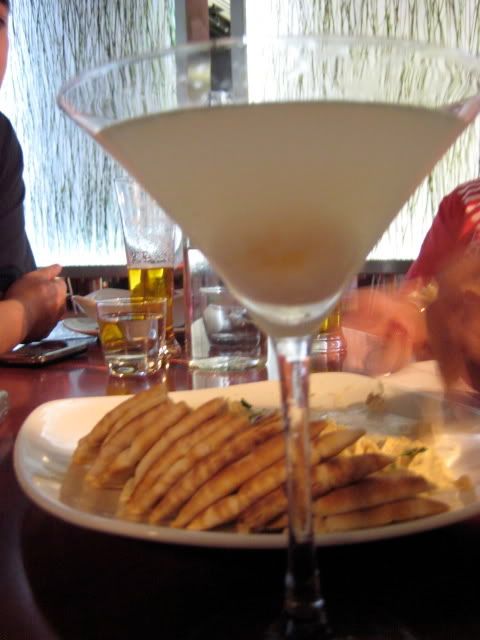 After Bondi's, we hit up Nicky Rottens for cheese fries, and more drinks.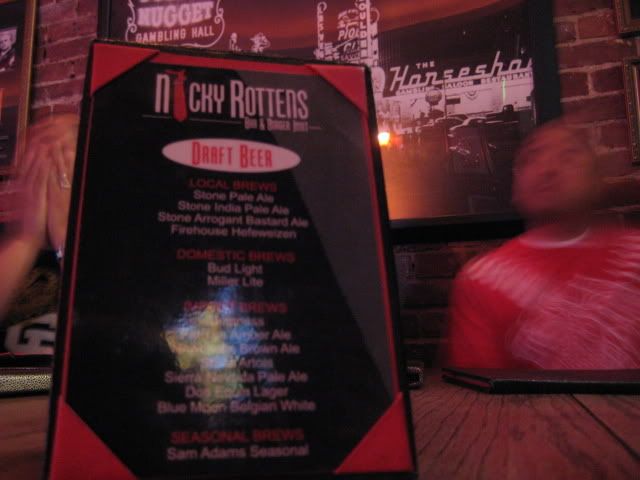 Sunday: Jan. 18th
Klev, Judy, Christine, and myself hit up The Mission in North Park for brunch. Here is my Steak Quesadilla.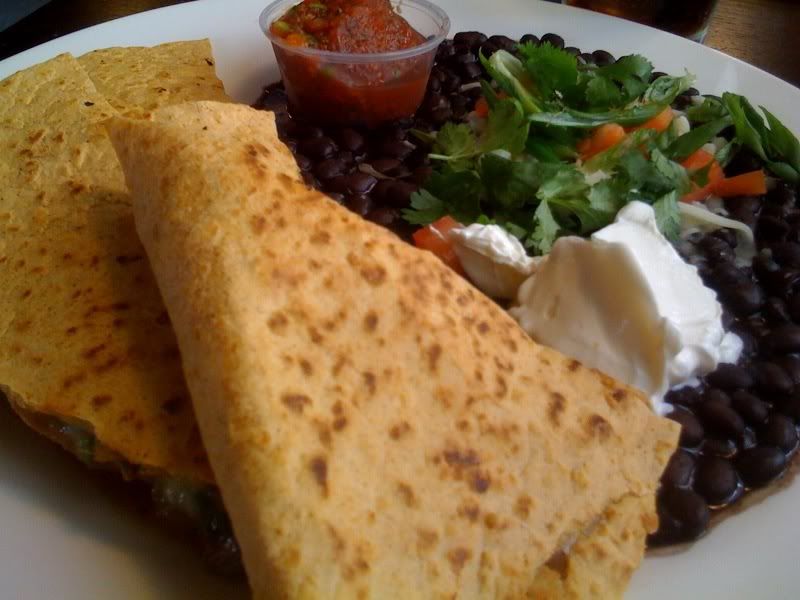 Afterwards we hit up the movies and caught Notorious. It was actually a very good movie. Just watch it, we all already know the story, but it's pretty cool to see Biggies side to the whole east coast west coast war.
And so ends my extremely fat week that emptied out my wallet. But it was all worth it. I can't wait for Restaurant Week in June.