The weekend following Christmas Mark Marcelo and DJ Izzace put out an open invitation to all of the Mindz Alike DJ's to spin up at Soulstice 2 in San Francisco. Being that Christine and I had just gone a month prior, I didn't think I would accept the offer. I looked at the air fare rates for that particular weekend thinking that they would be well out of my budget, but to my suprise they were very affordable. So Christine and I booked a flight on Virgin America, and Mike was gracious enough to allow us to use his downtown studio again.
SFO's international terminal had some crazy architecture.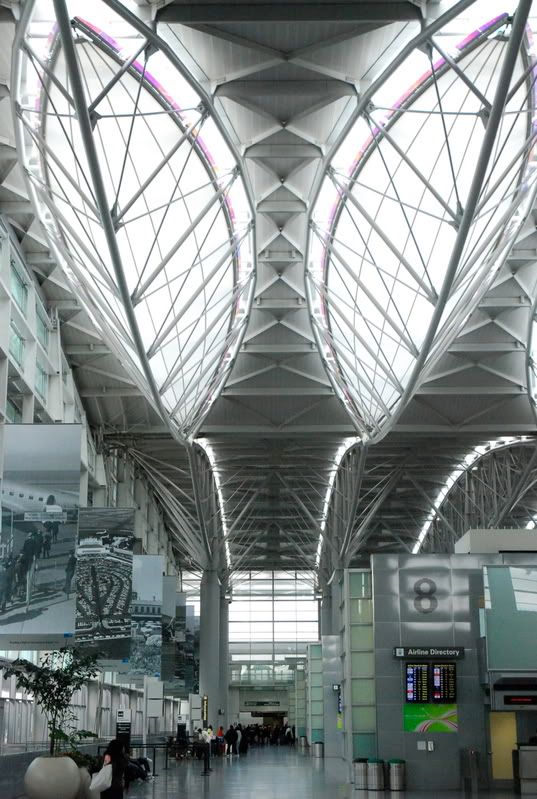 Our mode of transportation to and from the city.
After we got settled in I hit up Mark Marcelo and we met up at Cha Cha Cha on Haight Street for some good Latin food and their famous Sangria.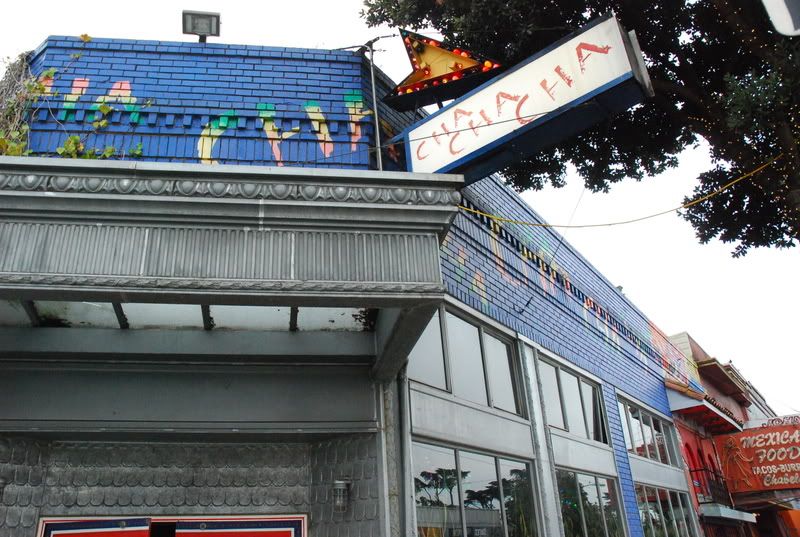 This place is pretty popular, so we had to wait about 30 minutes to get seated.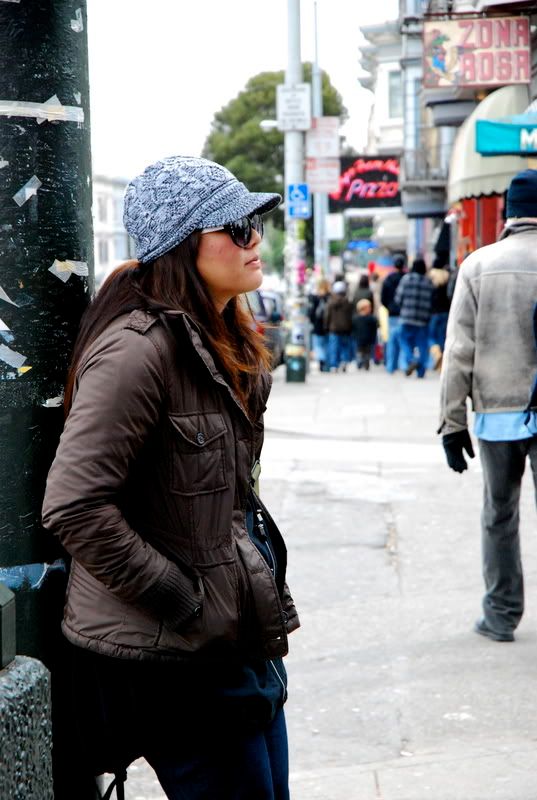 Finally seated, we got ourselves a pitcher of the Sangria. A must have when visiting the bay. It's very potent.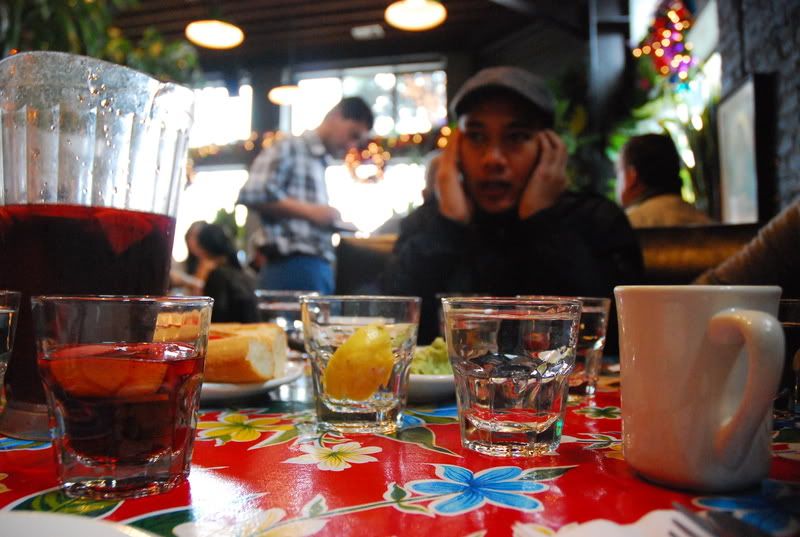 My Cuban Steak sandwich.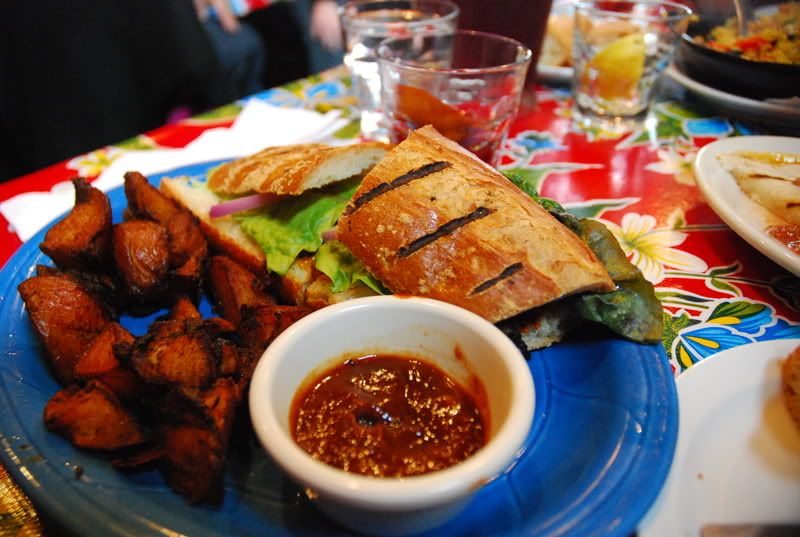 We also ordered the Seafood Paella, Chicken Quesadilla, Calamari, and Platanos. Delicious!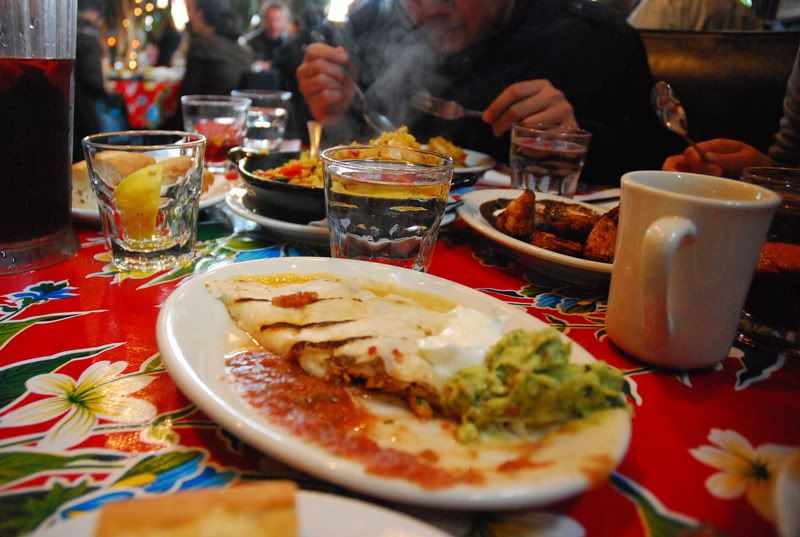 Afterwards the four of us (Me, Christine, Mark, and Christa) browsed around Haight for a little shopping. Since we had just been, I was mostly taking pics of grafitti by Ameoba.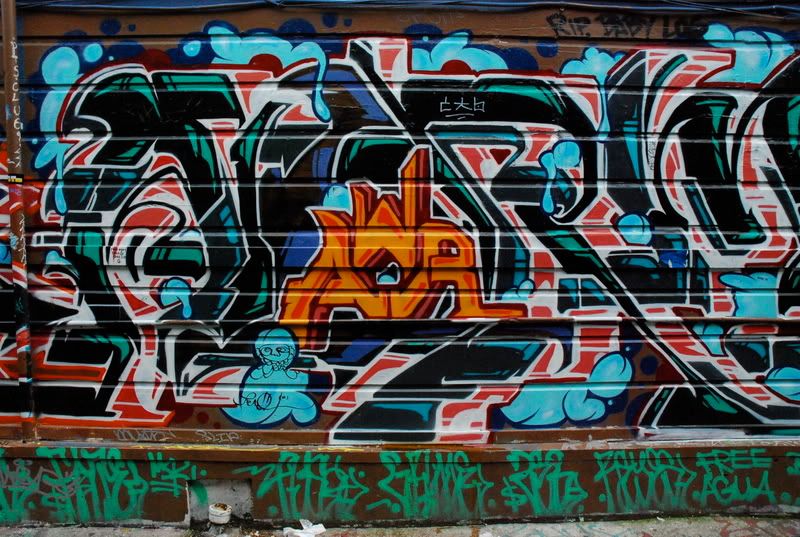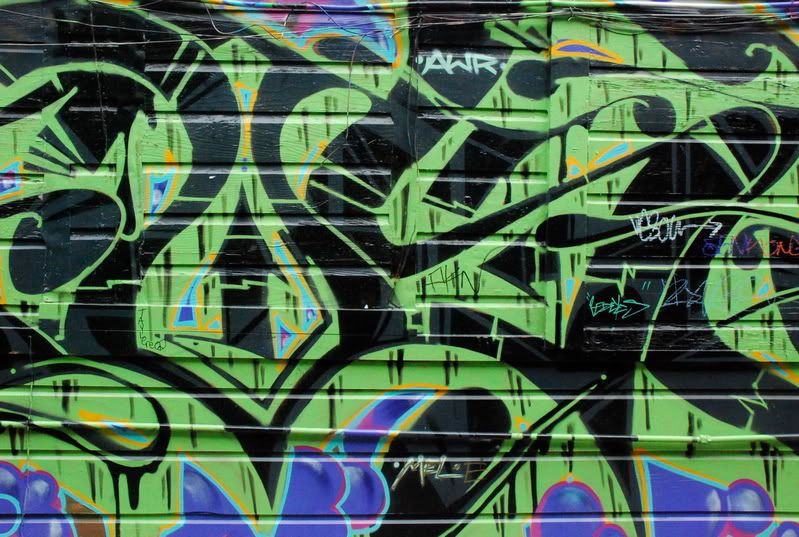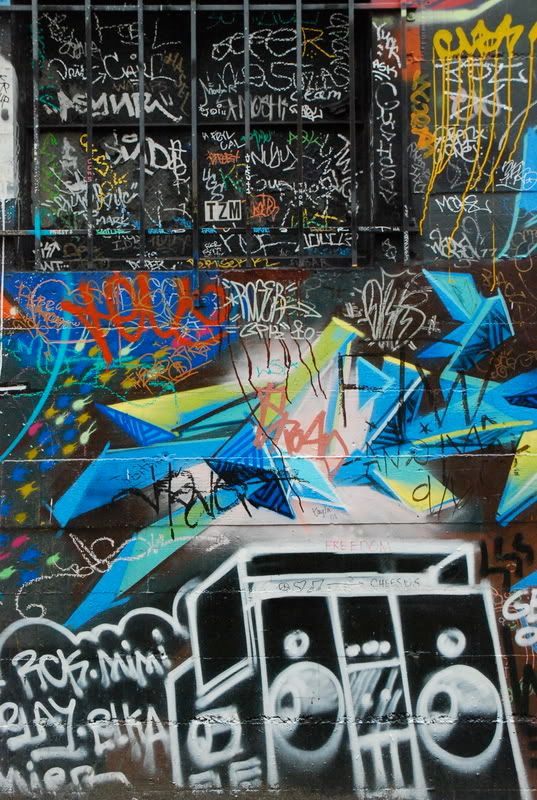 After all that walking we stopped and had a Nutella Crepe to replenish ourselves.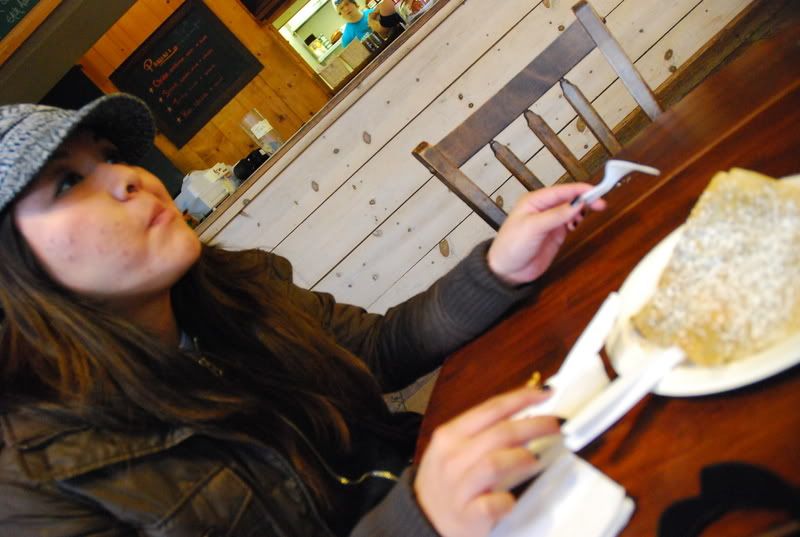 We then went back to the pad to get ready for Soulstice 2 at Julie's Supper Club. Before heading to the club, we grabbed dinner at Darbar, which is this bomb hole in the wall Indian Restaurant. I had a few pics there that got accidentally deleted. But just trust me, go there and the the Tika Masala. It's yummy.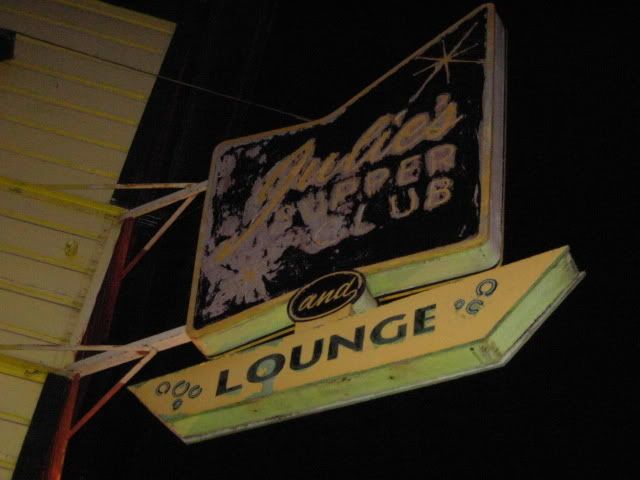 Very retro inside.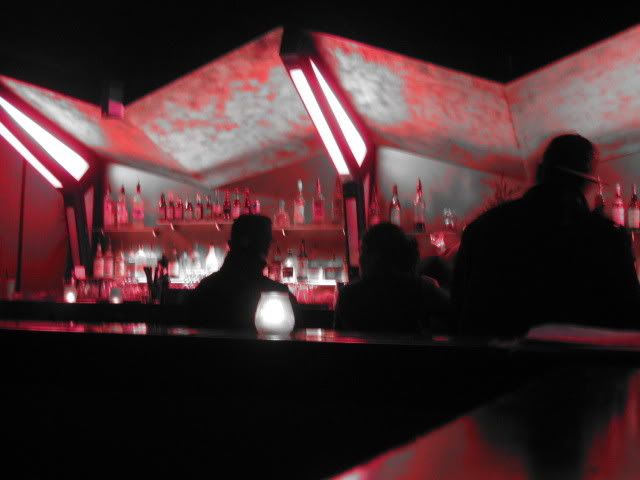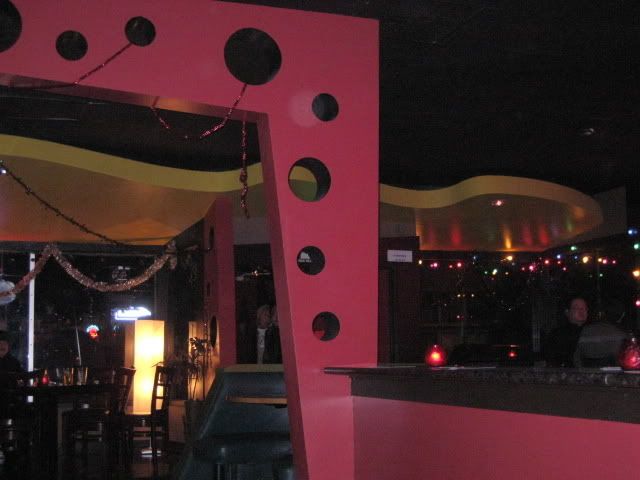 I opened up and got the 5 white people in there to bob their heads. haha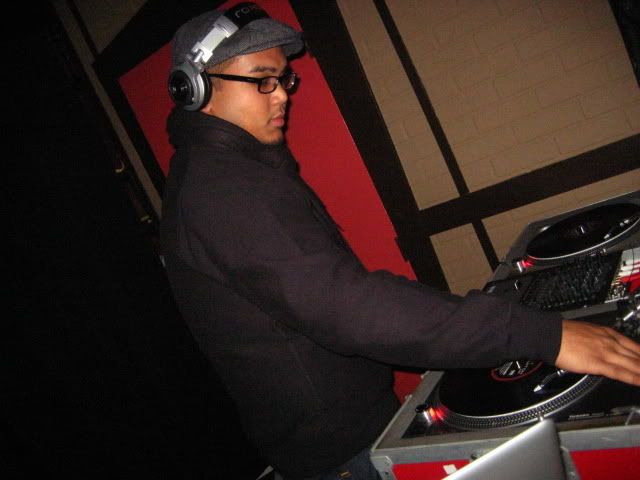 edROC x DJ Izzace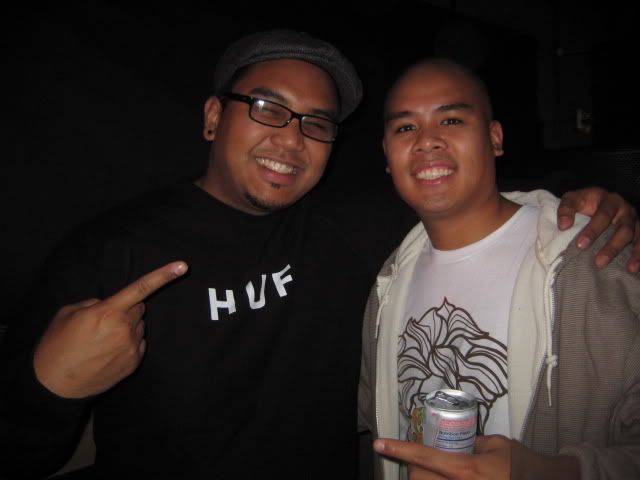 DJ J-1 of COA (Center of Attraction)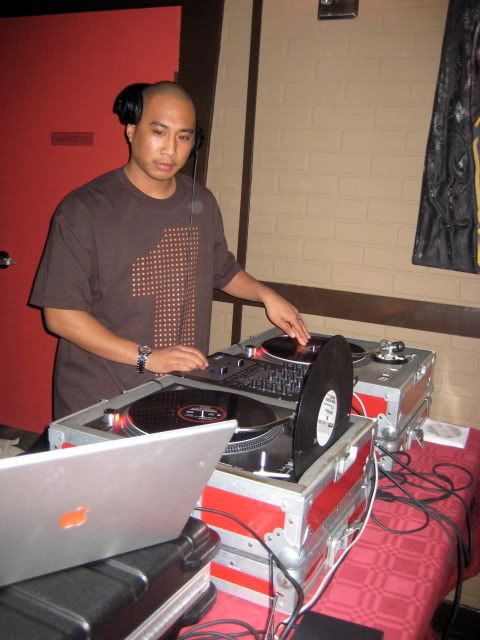 Christine x Christa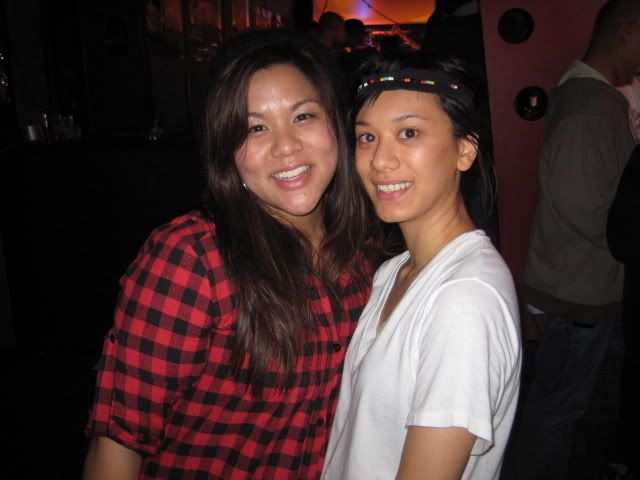 Poppin'....the crowd out in the bay is very different from Daygo crowds.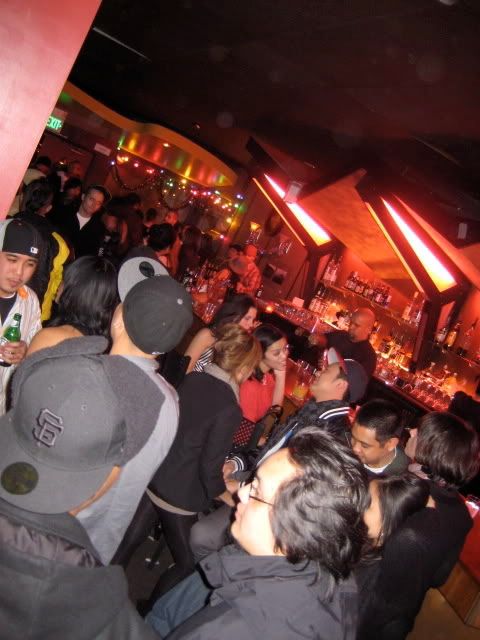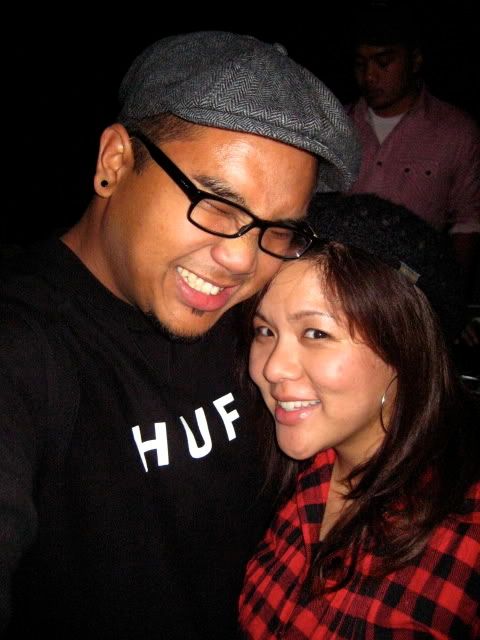 Mark Marcelo closing the night out.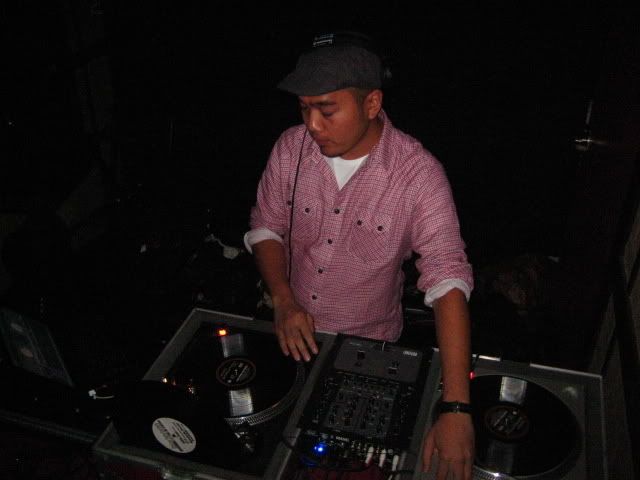 We really had no concrete plans our second time around. We didn't plan on going again so soon, so we kinda just did things spontaneously. The next morning we had breakfast at Cafe Mason.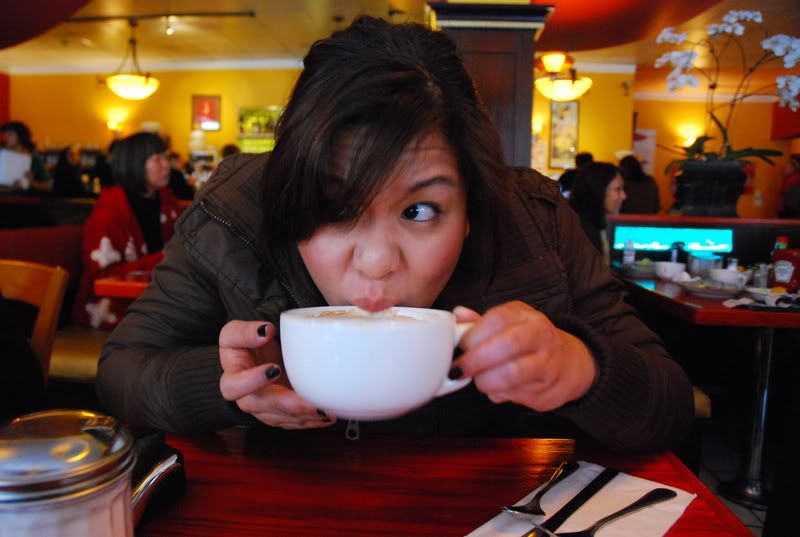 I had the Crab Melt and fries.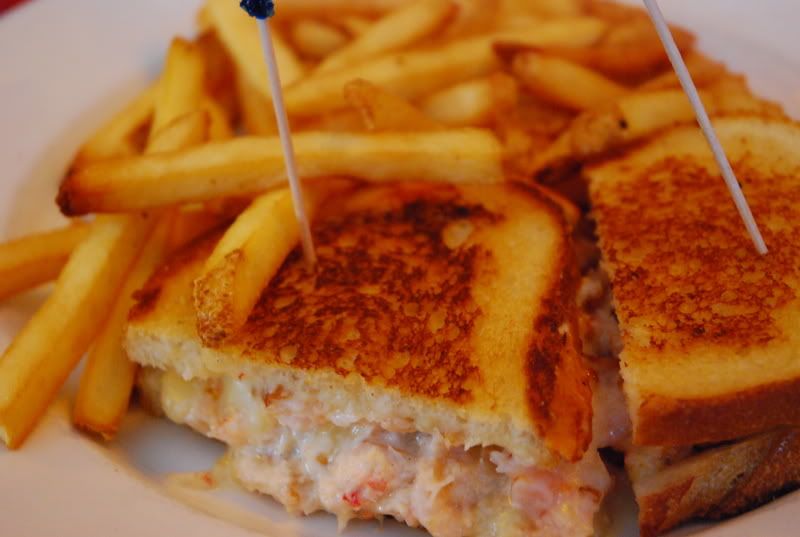 Christine had the Bay Shrimp Eggs Benedict.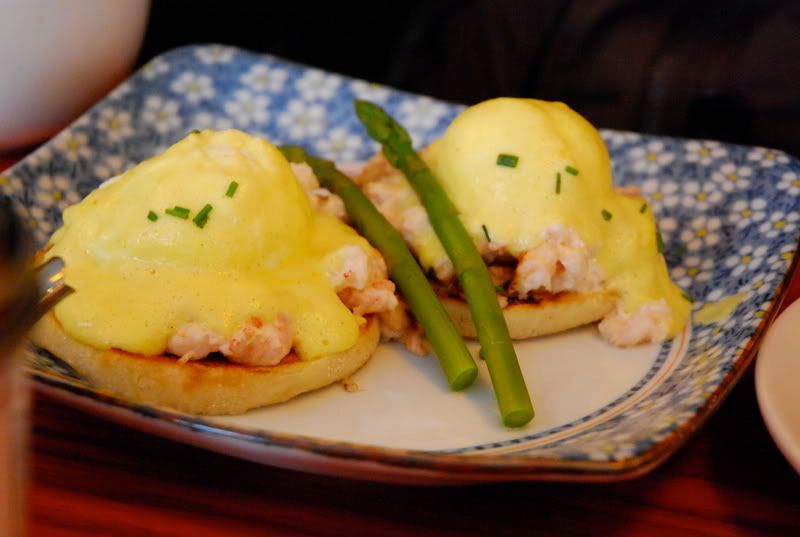 After breakfast, we hit up the other side of Union Square that we didn't go to last time.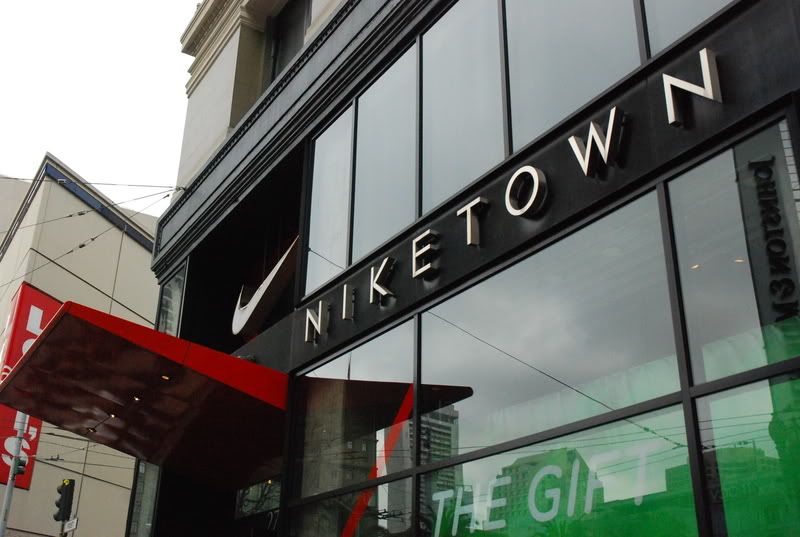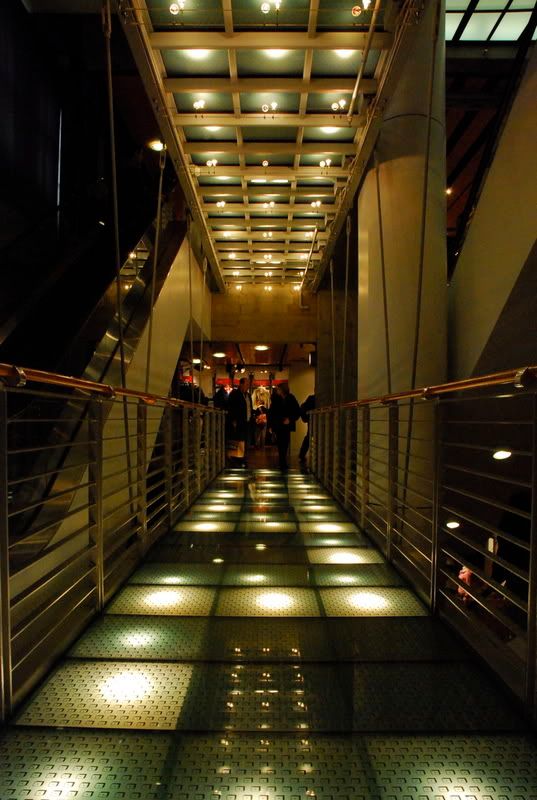 I went inside Gumps. I didn't know what the hell that place was. The best way I can describe it is: It's like a museum, but everything is for sale and it's really expensive.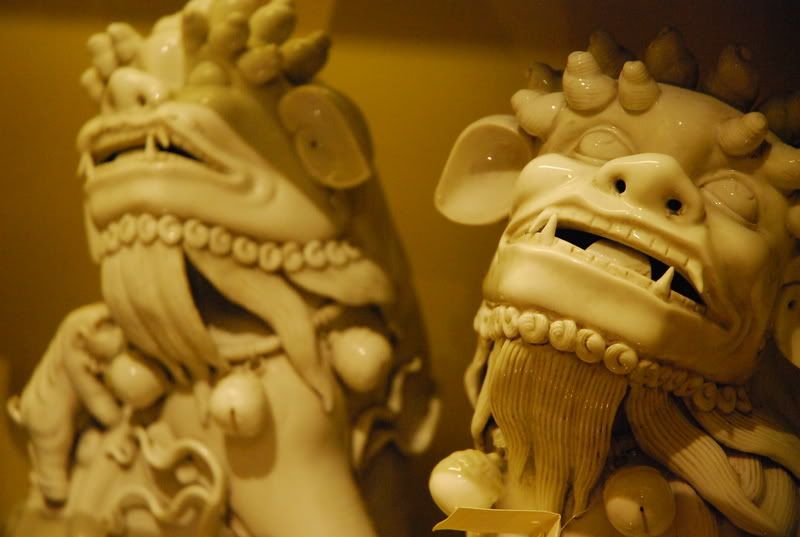 Ganesh x Buddha. My two most recent influences/interests. Peep out my right arm in a couple months.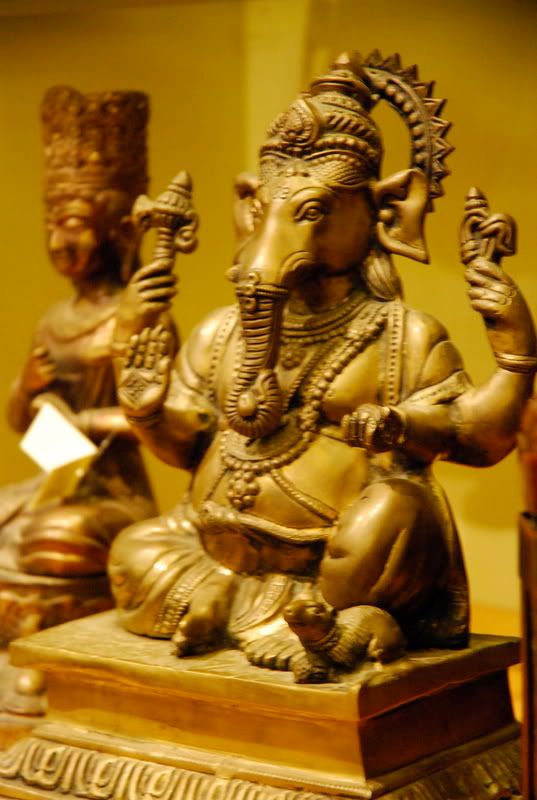 We kept walking towards the Financial District. Not much was going on over there because it was the weekend, but the buildings were sure cool.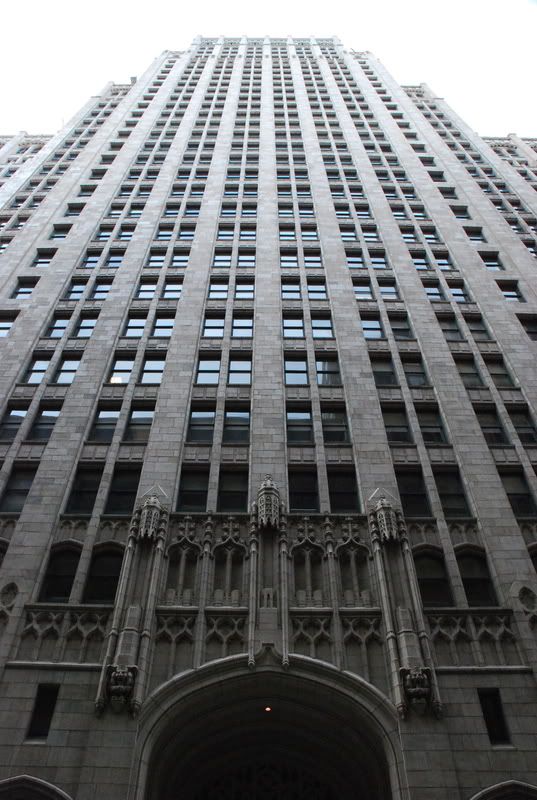 Trans America Building.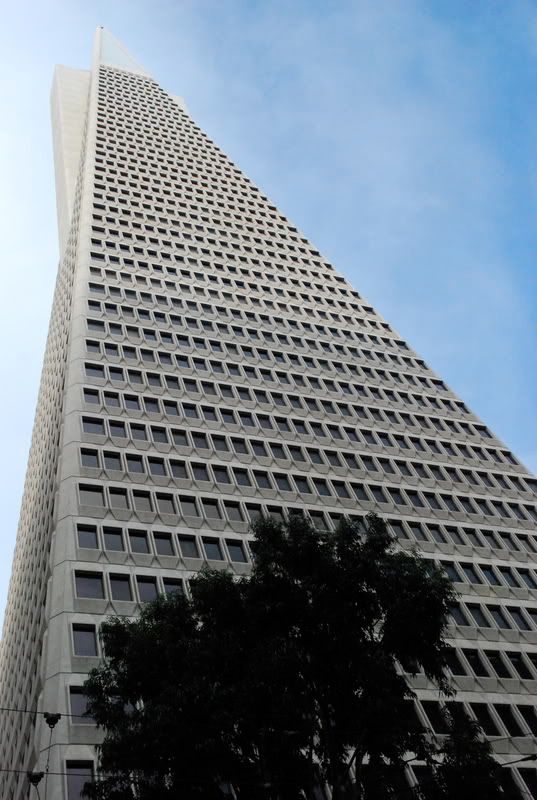 Inside the Union Square Apple Store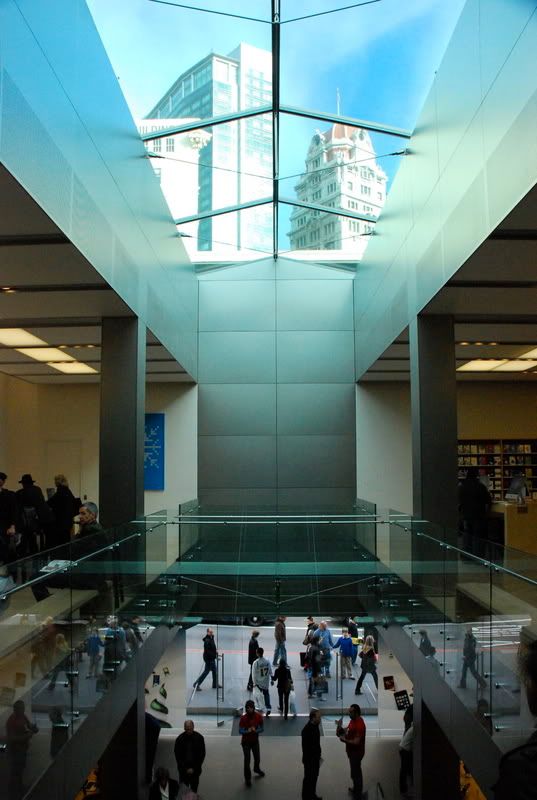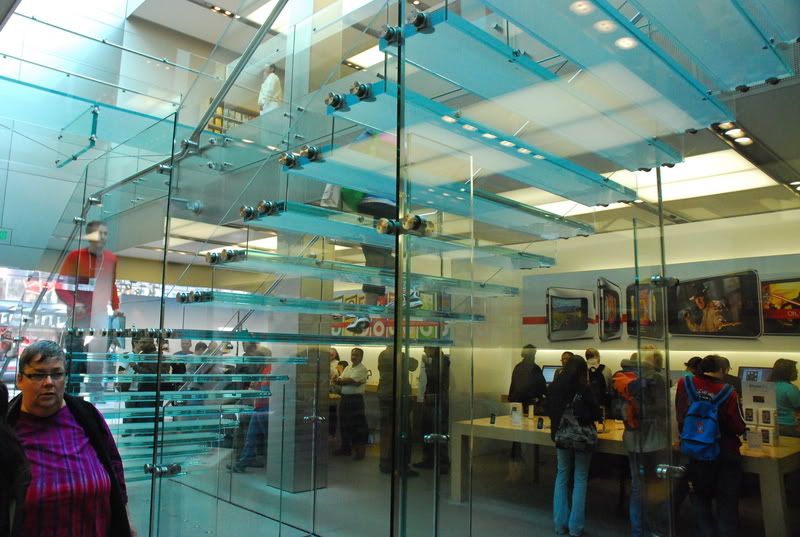 After exploring all day, we hoped the cable car down to the Wharf to go to Hooters to watch the Chargers whoop the Broncos asses. I thought we would be the only Bolts fans there, but there were actually quite a few. We hung out there for about 4 hours. I think I drank about 10 glasses of diet coke. haha.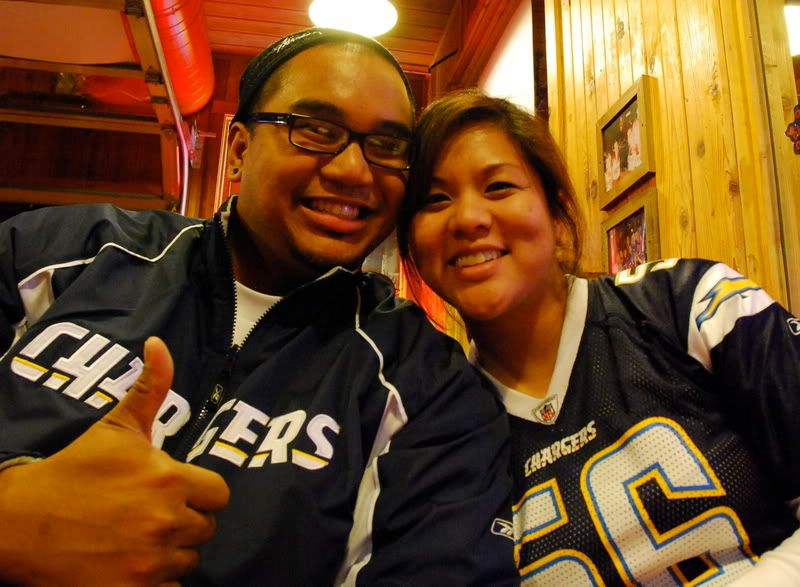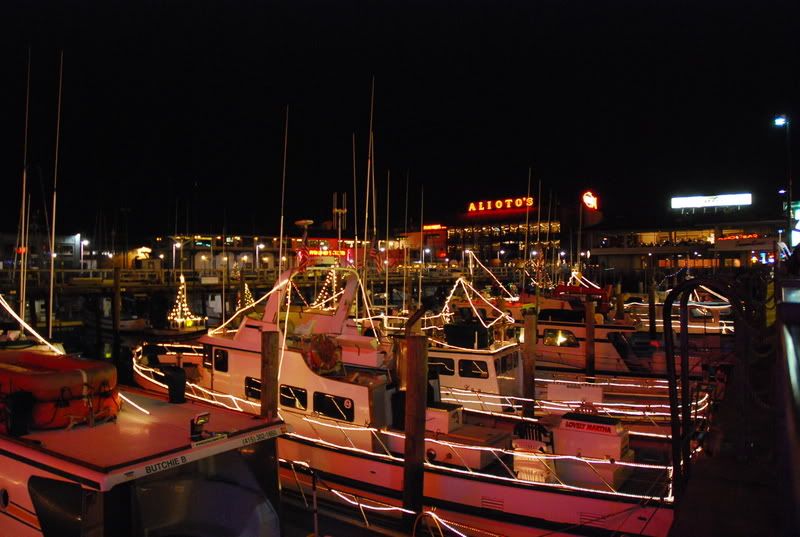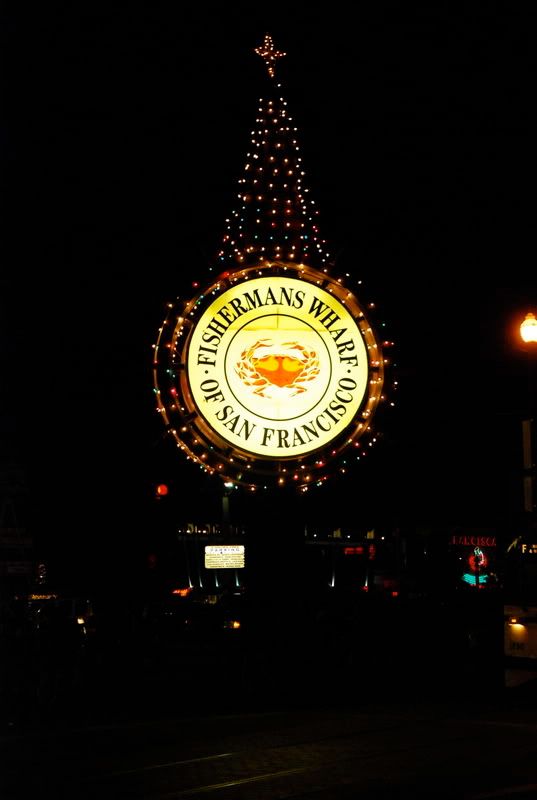 The next morning we hit up Dotties True Blue Cafe. This place has EXCELLENT breakfast foods. Very popular, we had to wait an hour in line. But it was well worth the wait. We were told that this place is going to be featured on the Food Network pretty soon, which means the wait will probably double.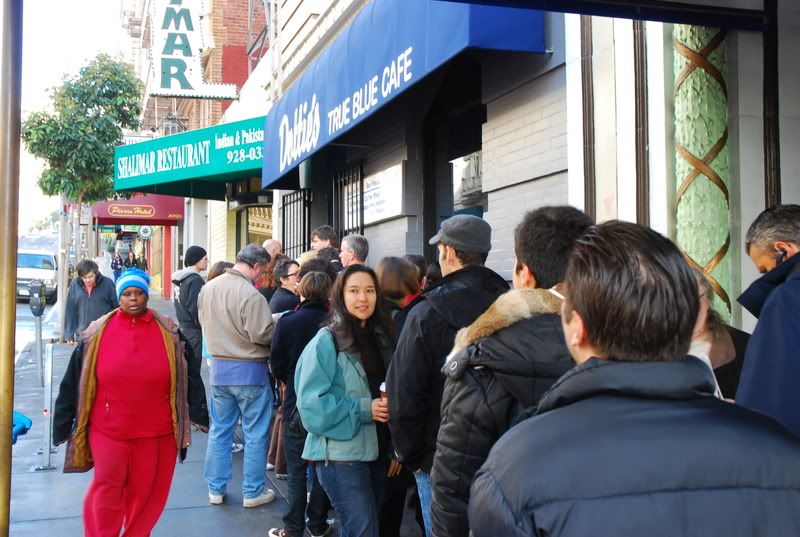 Still waitin'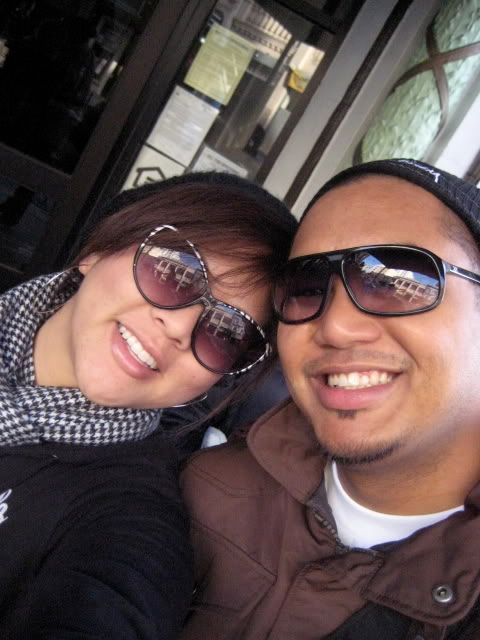 It was very small and quaint inside. This guy, I dunno his name, is the owner and chef. It's very impressive how fast he whips up his delicious creations.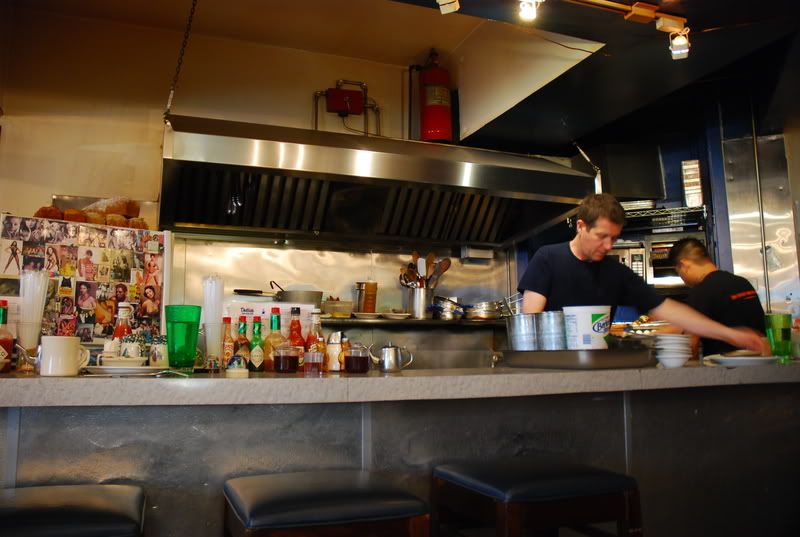 Where all the magic happens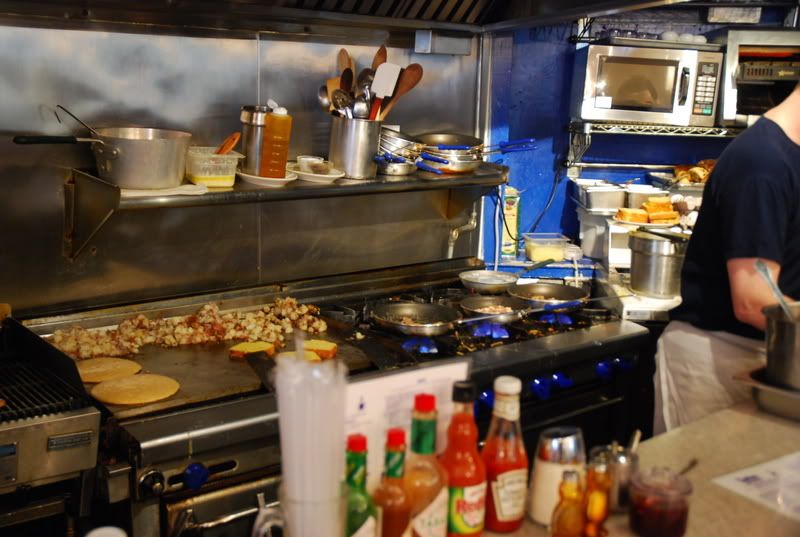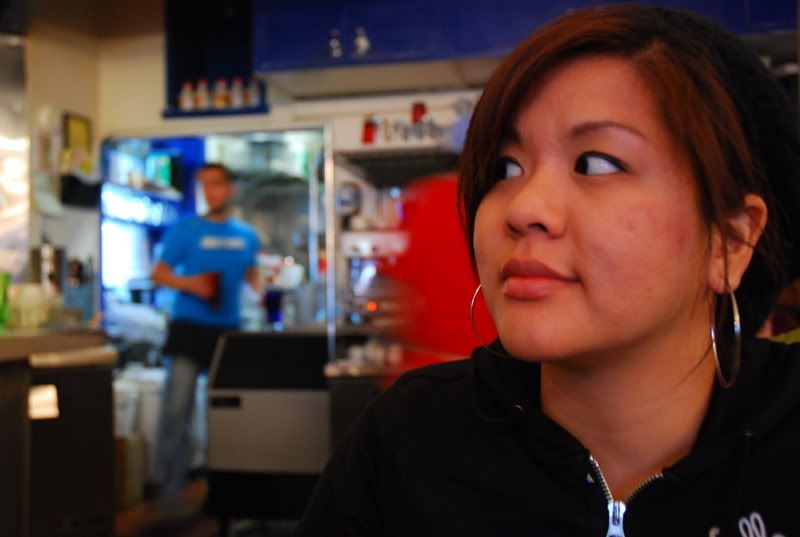 Christine got the Smoked Salmon Omlete.
I got the Lamb and Goat Cheese Omlete.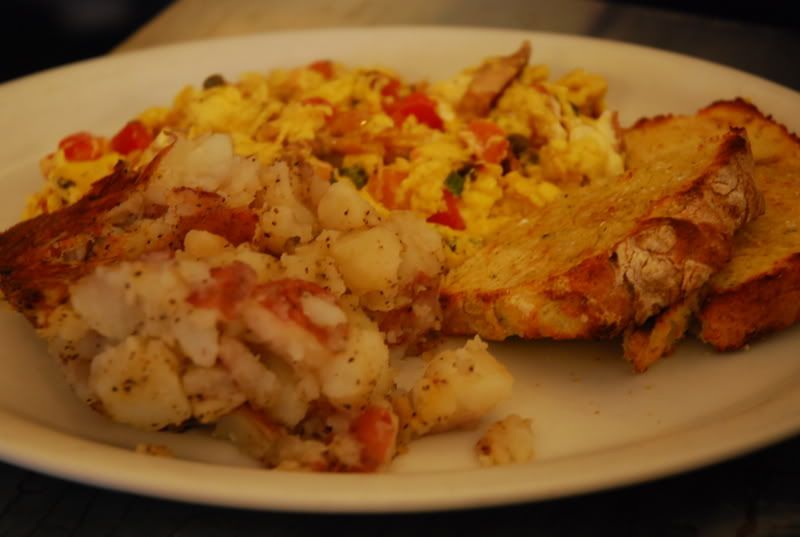 We also tried their famous pancakes. It was GOOD!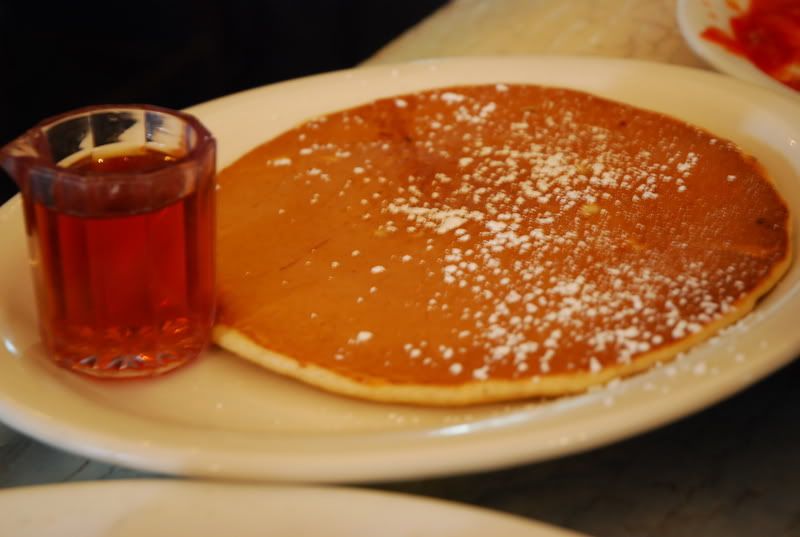 They also had an item on their menu that I was interested in tasting. But we were stuffed. So we decided to take it to go, try to make some room in our stomachs by walking down to Union Square, and then we ate it there. It was their famous Chili Cornbread with Jalepeno Jelly. It was yummy in my tummy!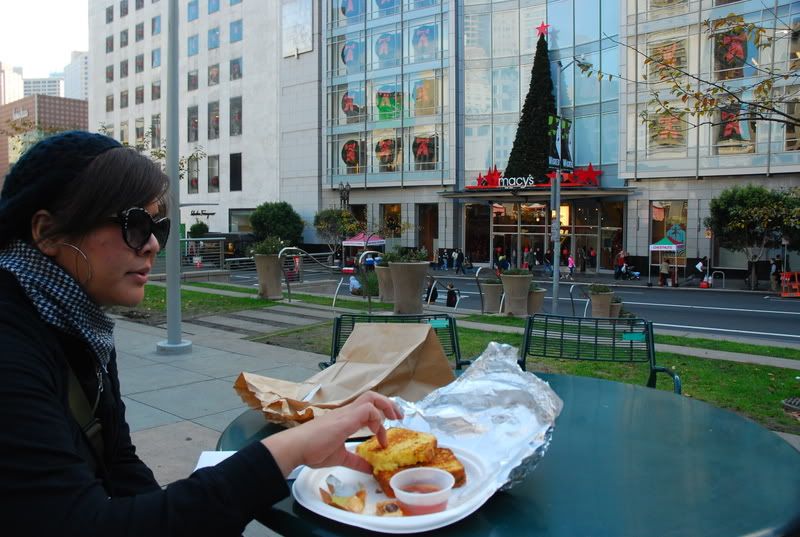 After stuffing our faces we walked down to China Town.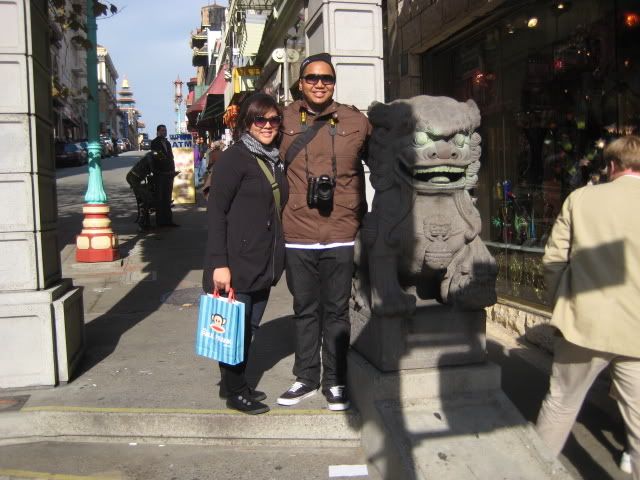 Giddy Up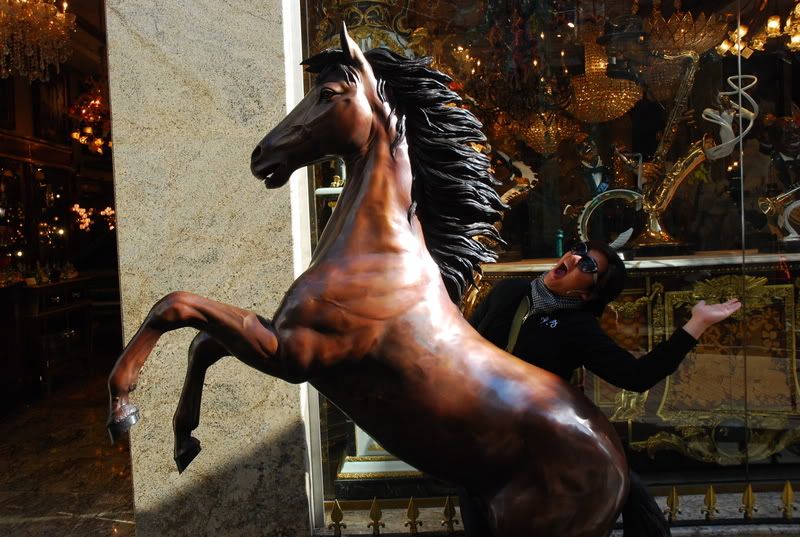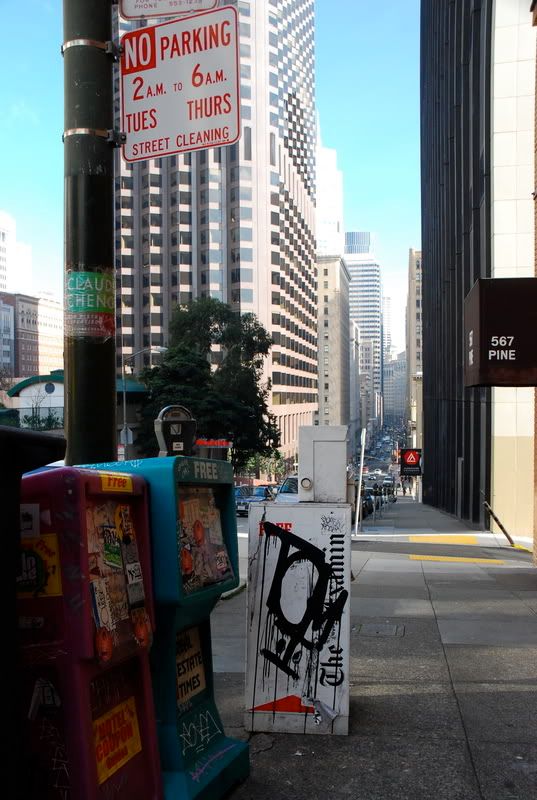 What I did most of the time.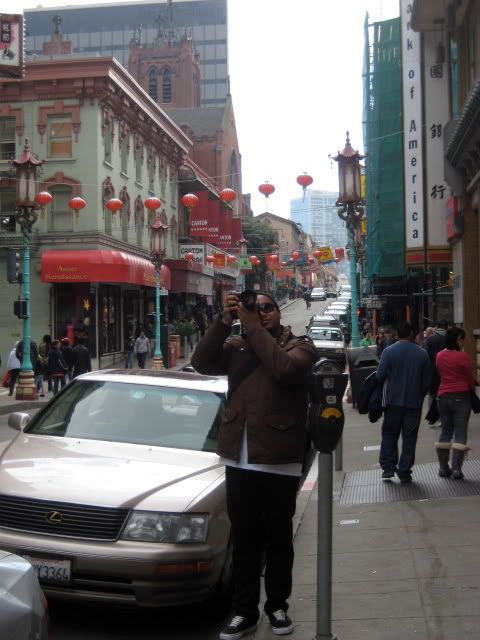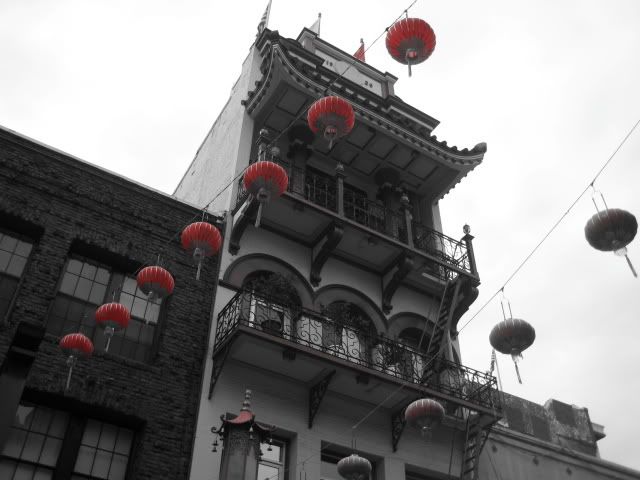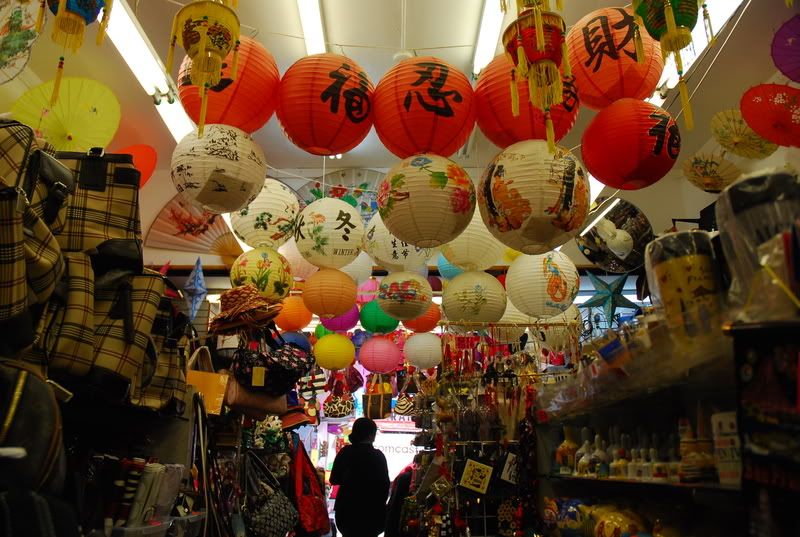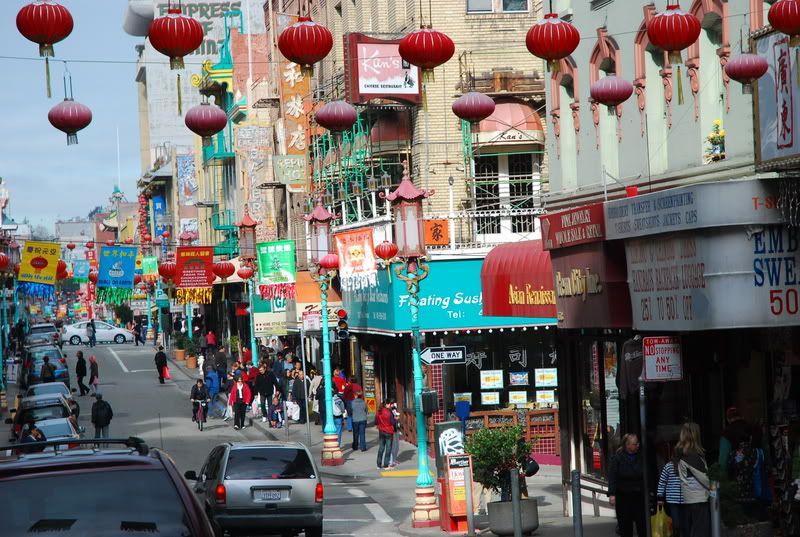 We grabbed some chocolate covered fortune cookies and some hopya at this bakery.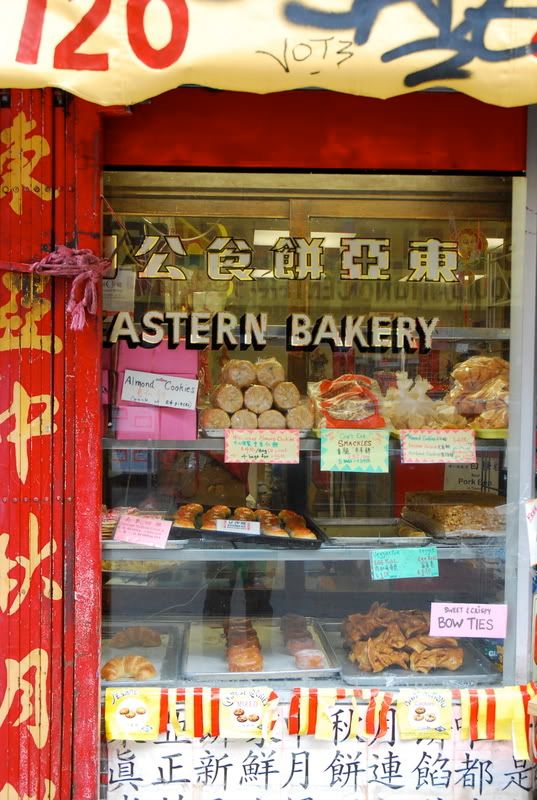 Then stopped to refresh ourselves with a mango smoothie.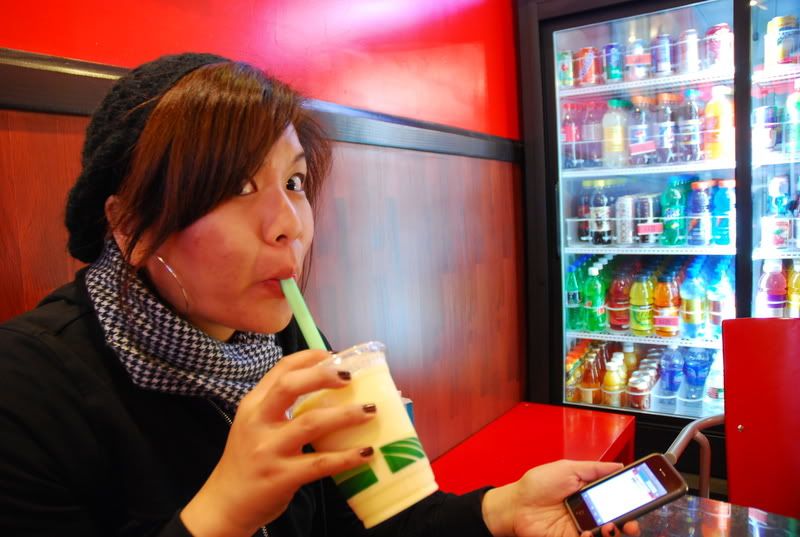 Yes We Can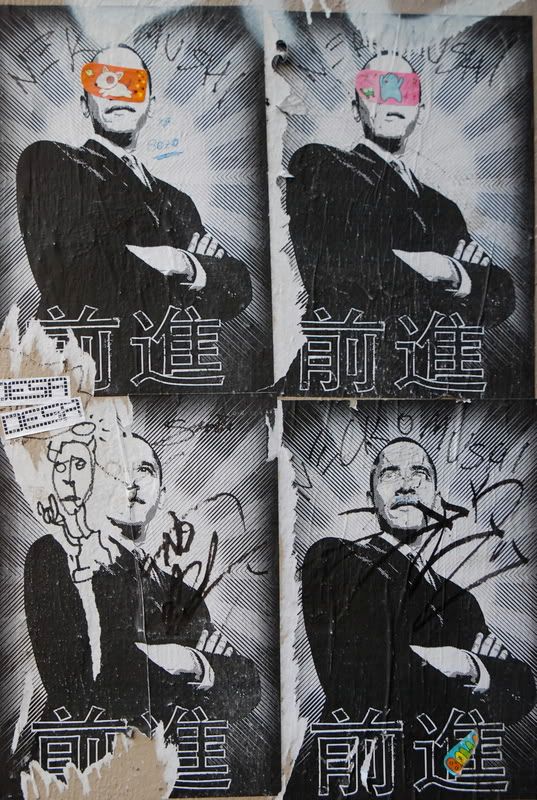 I like how the pants ripped.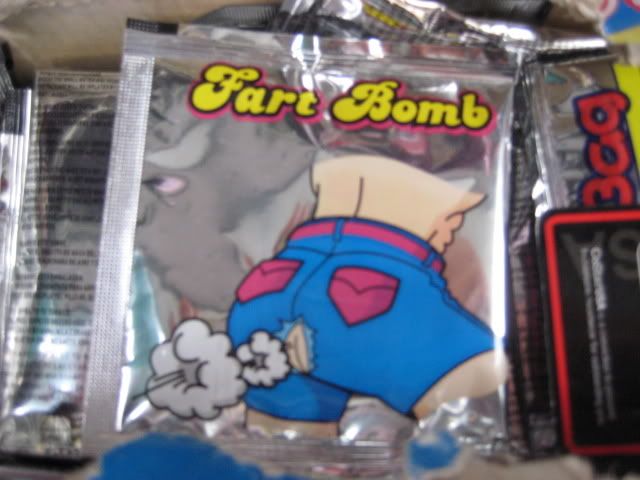 After China Town we hiked up towards Coit Tower.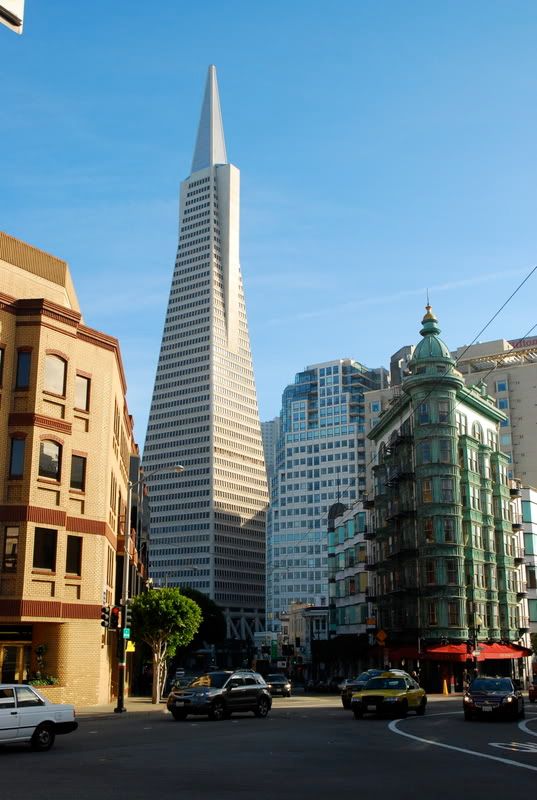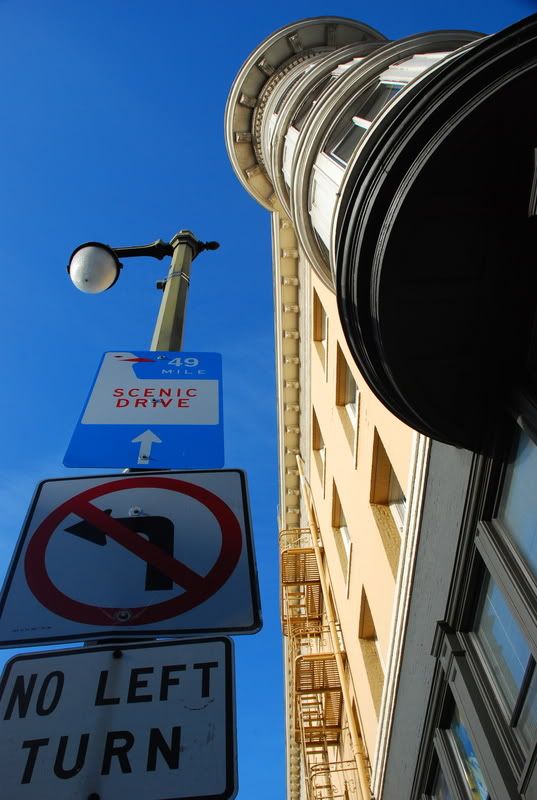 On the way to Coit Tower we passed through Manilatown. I didn't really see anything that resembled any sort of Filipino-ness.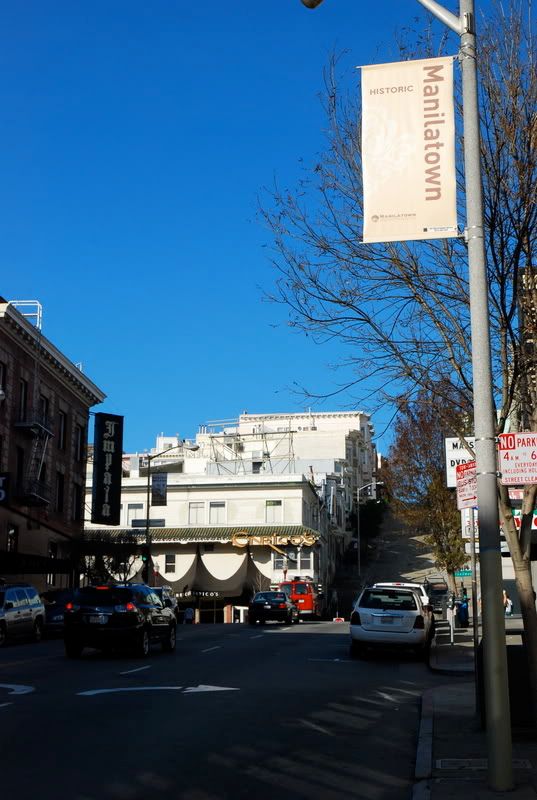 After hiking up 2 big steep ass hills and climbing about a thousand steps we finally made it up to Coit Tower.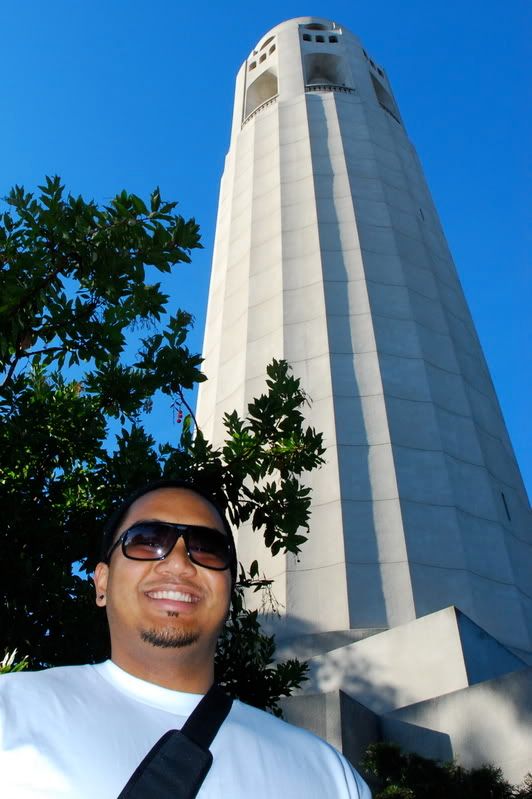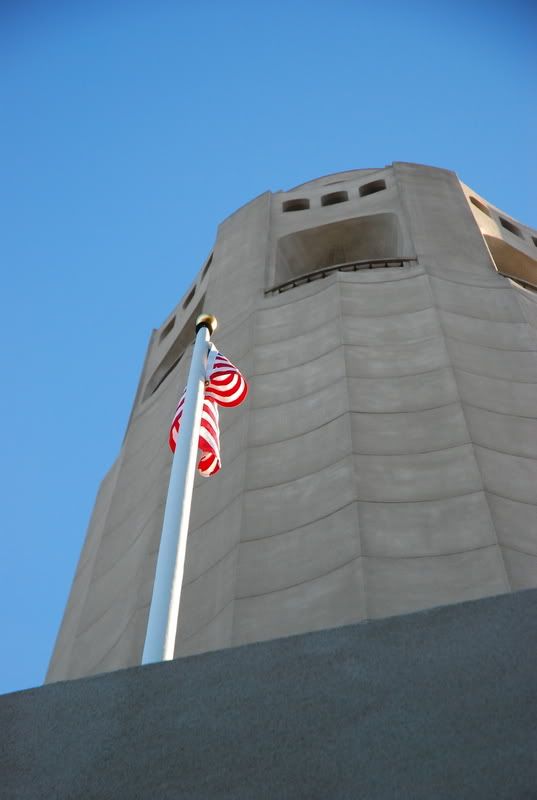 There were really cool views of the Bay, even though we didn't go to the top.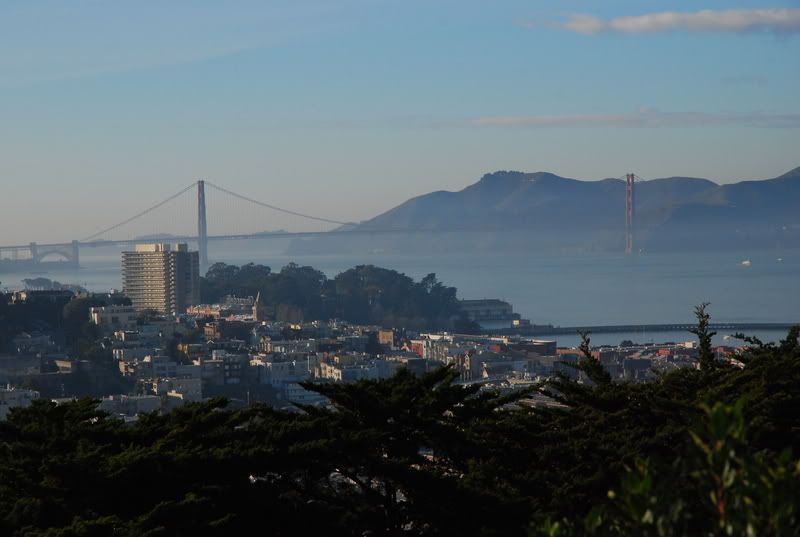 Bay Bridge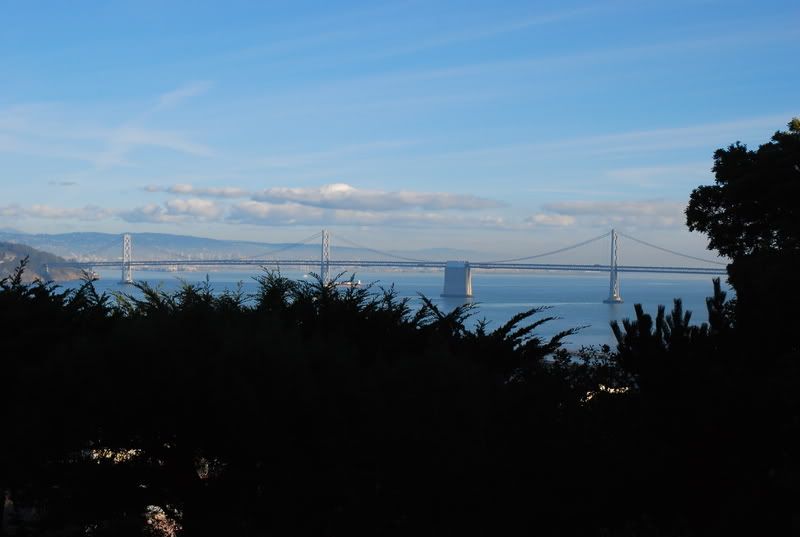 Alcatraz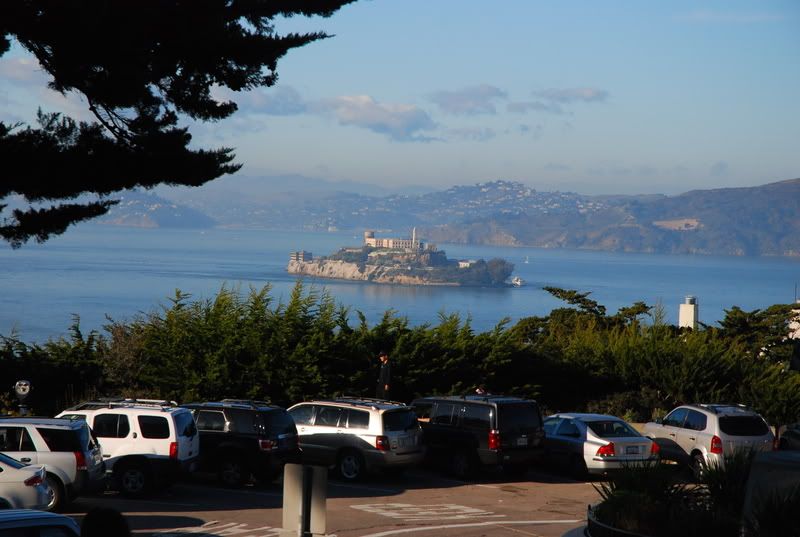 "The City"

After snapping a few shots we treked back down to go the House of Nanking. Check out their Hypebeast sign. It looked very reminiscent of the 5&A Dime Multi-Color Tee. This place is very famous, lots of celebrities have been here, including Rachel Ray! All of their pictures were hanging on the wall.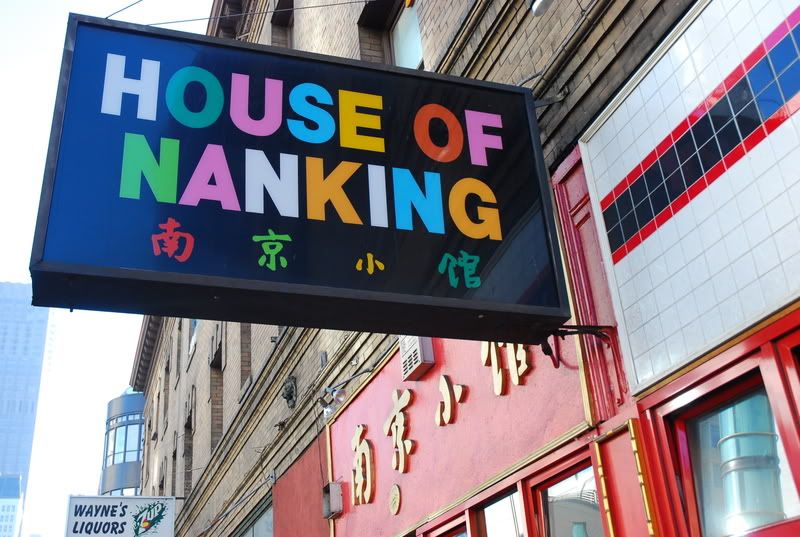 It was our first time here, so the waiter didn't even give us a menu. He just asked us what we liked and he took care of us. I liked his selections. I dunno what this was, but it was like a Chinese burrito or something. Very good.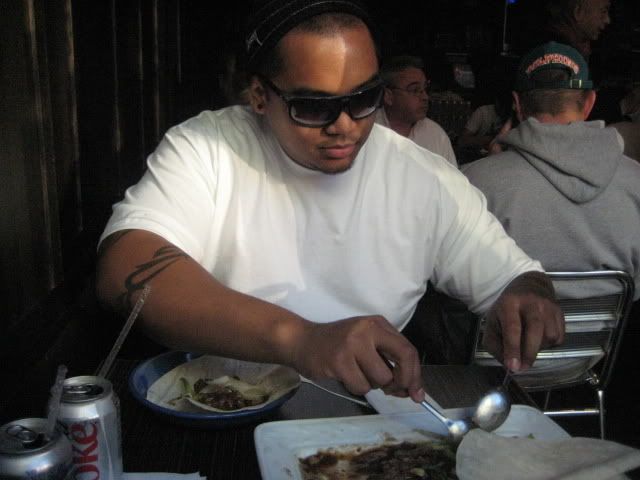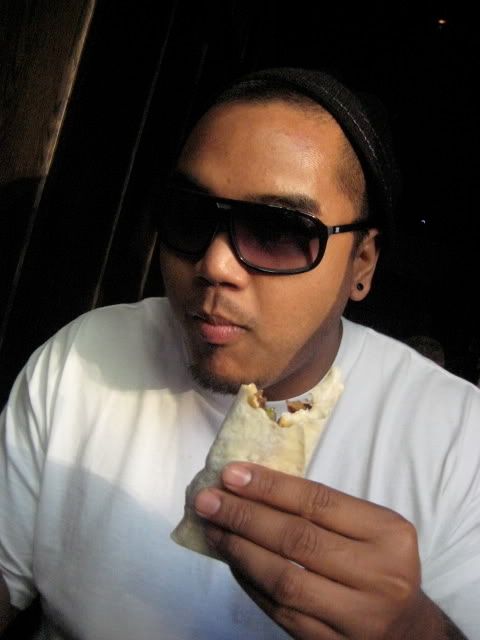 Then we got some chicken with sweet potatos, also very delicious.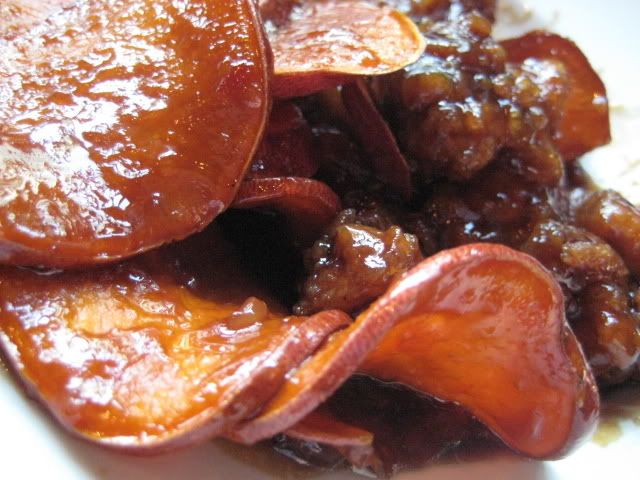 Alas, our Yay Area joureny ends again. Here is one last shot from Mike's pad before we headed out to catch the Bart back to SFO. Can't wait to go again. Check out all my pictures
HERE
on my Flickr. They will be uploaded later tonight.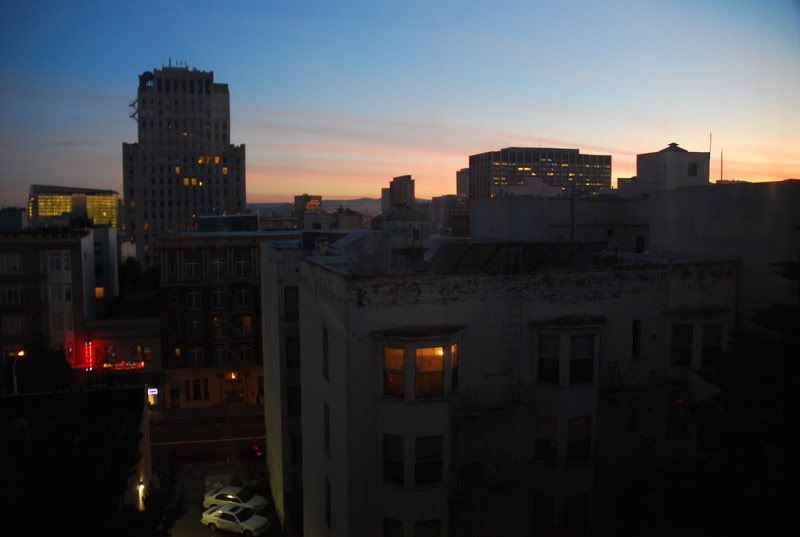 Virgin America is hella sexy. haha. It's like a club in the sky