Found this new spot in Little Italy that had a pretty decent happy hour. It's located on the top of the Porta Vista Hotel at the Glass Door Restaurant/Lounge. The spot had incredible views of the bay and downtown, not to mention good deals on drinks & appetizers. Good shit, make sure you call ahead and make reservations if you wanna check this spot out so you can sit on the deck and watch the sunset.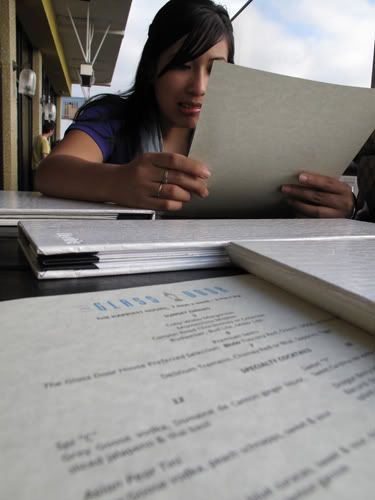 Admiring the view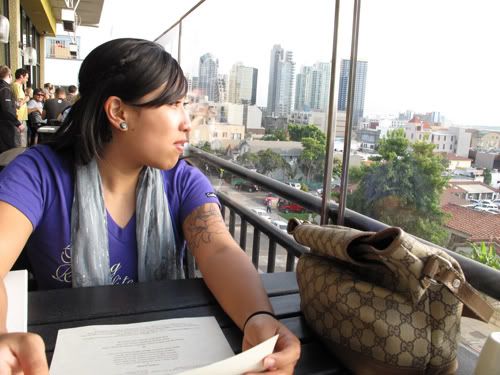 Too bad it was an overcast evening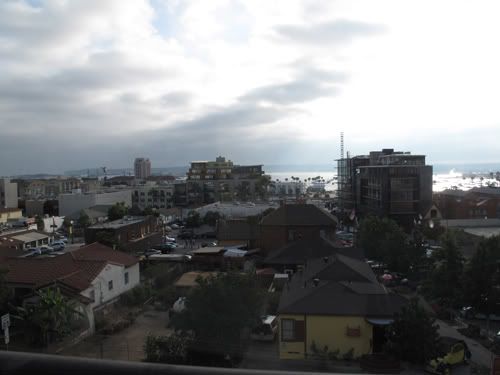 Round 1: Margaritas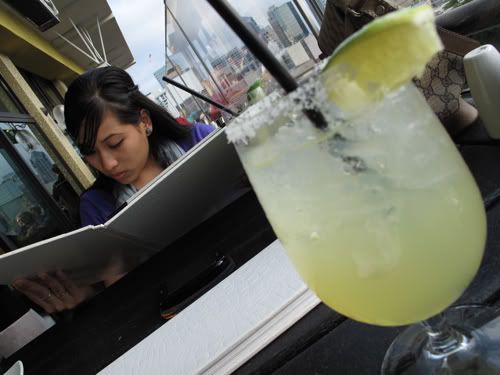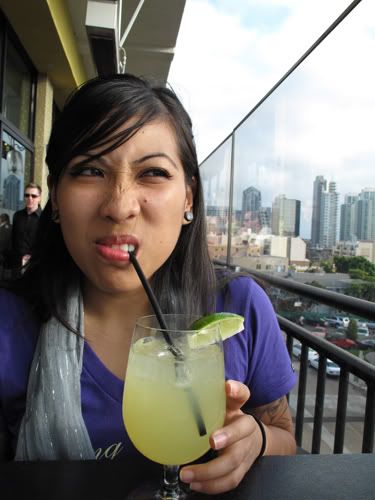 1 of 3 appetizers: Ahi Tuna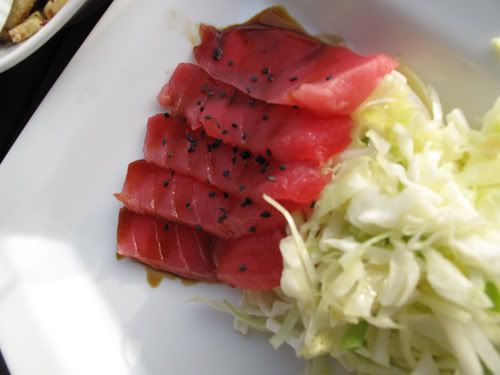 2 of 3: Garlic Fries & Calamari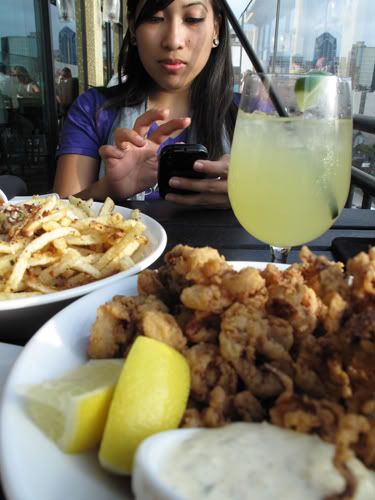 Round 2: Mojitos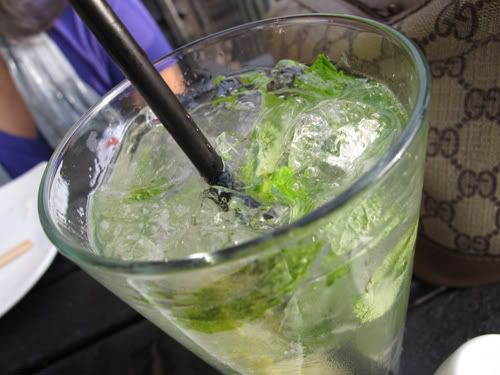 Dinner is served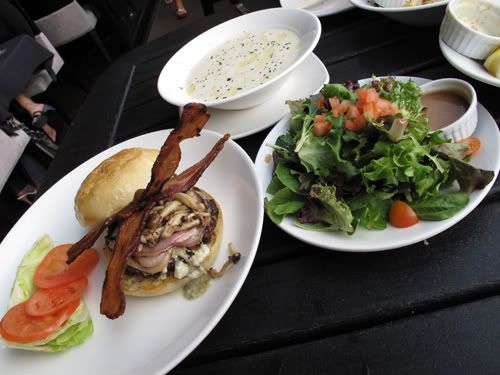 The Waygu Burger was pretty awesome. I added all the fixin's: bacon, bleu cheese, mushrooms, & grilled onions. Yeeeee!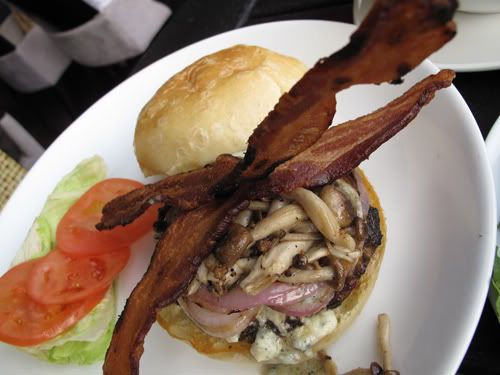 Round 3: Another Mojito & Strawberry Mojito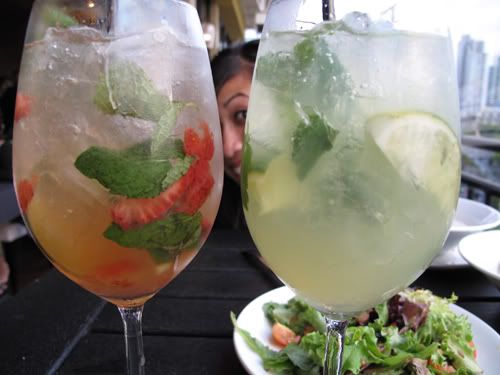 Having a good time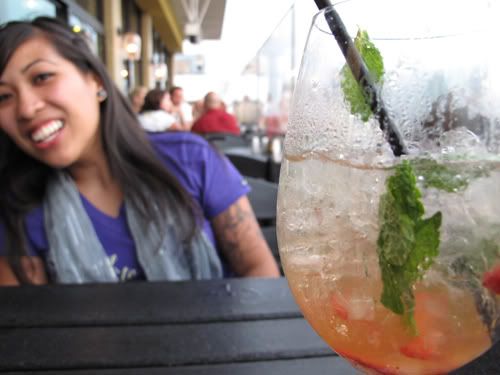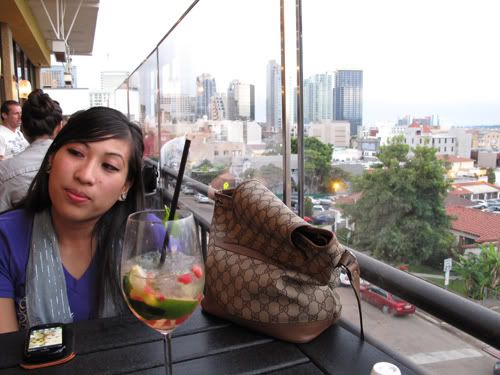 After round three, we were pretty twisted, so much that we missed the sunset (even though it was cloudy).